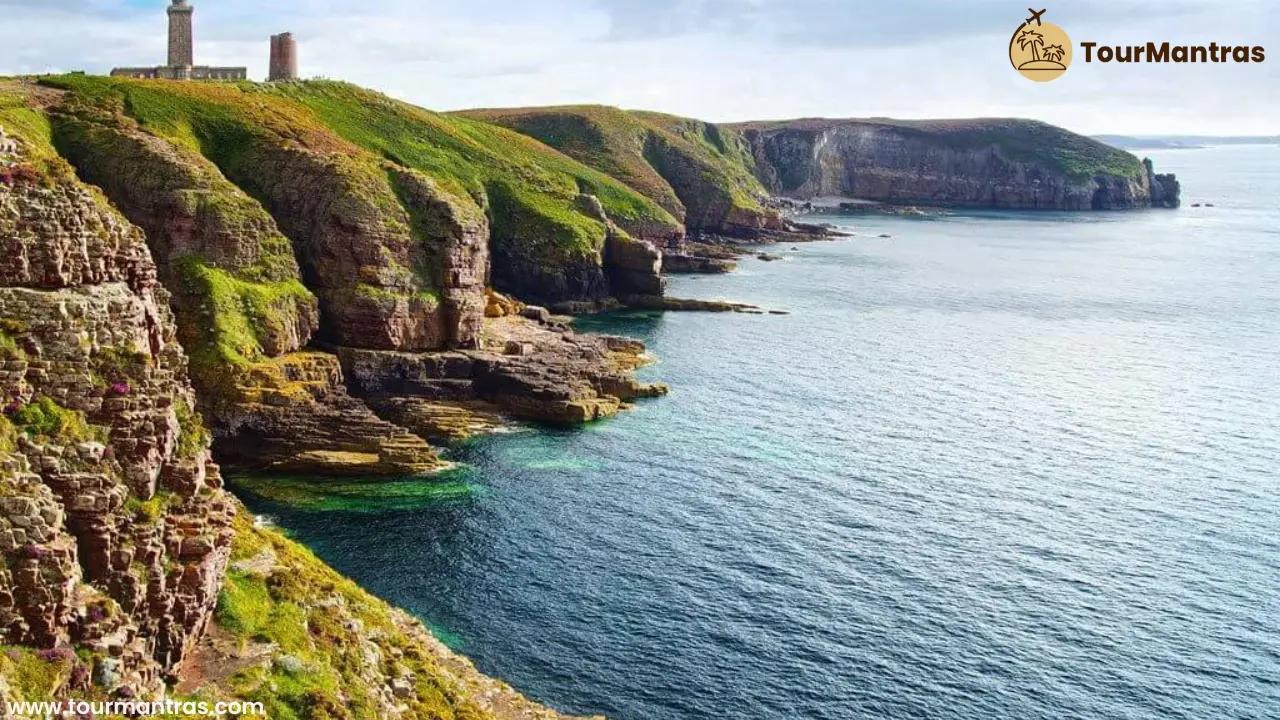 If you want to know the best tourist attractions in Western France, this article is for you. Although it's challenging to encapsulate all the tourist attractions in Western France, this list puts an end to your search for holidays in the Western region of France.
The west of France offers a wealth of breathtaking locations to discover, ranging from the Bay of Biscay in the south to the Celtic Sea off the northern French coast. To begin with, there is a great variety of little villages and cities that will make you eager to schedule a train or fly to this lovely region.
Also, Read...
21 Best Tourist Spots in France – Charming Places to Visit in France
That being said, if you're not confident in your ability to reach the top sites in the west of France, there's a plethora of other things to do in France. Some of my favourite places are the secret corners in Paris and the lovely towns of the Dordogne. France also has its fair share of gorgeous national parks and climbs to enjoy.
Best Tourist Attractions in Western France
I wanted to present to you some of my favourite and most recommended tourist destinations in the west of France. Here is the list of the best tourist attractions in Western France. Check out below.
1) Biarritz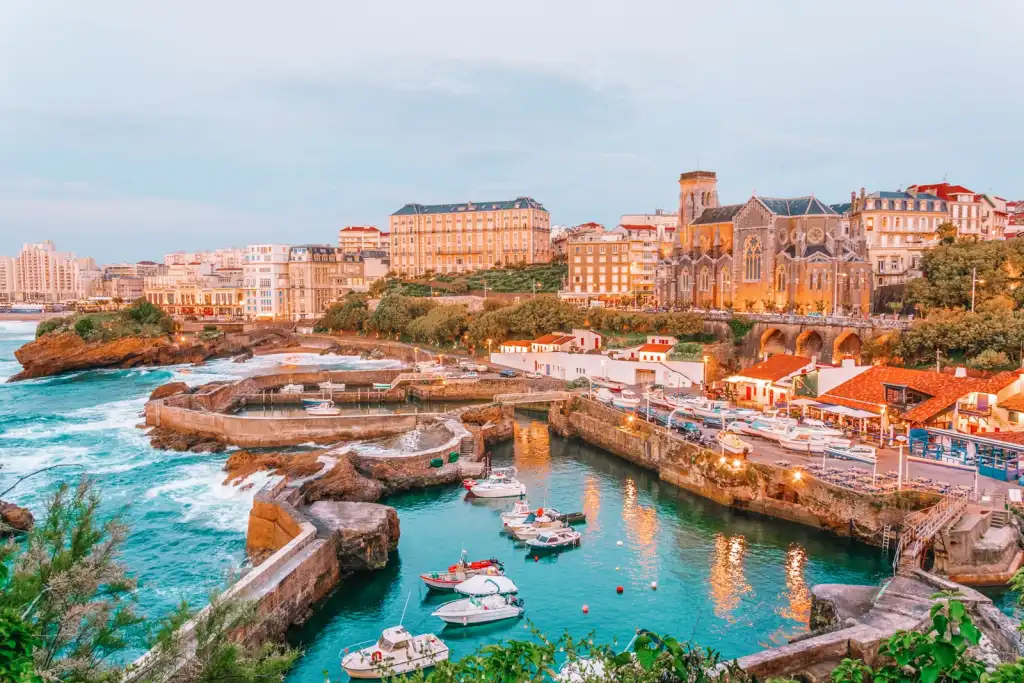 Biarritz is a little jewel located on the French Basque country's coast. It has acquired popularity since European nobility began taking vacations there beginning in the 19th century. In other words, if it's suitable for royalty, it must be suitable for us as well.
You don't have to be royal or in line for the throne to visit, but I'm sure it would help. Once you're here, be sure to see Rocher de la Vierge, Port Vieux Beach, and Port des Pecheurs. It truly is one of the nicest spots to visit in the west of France.
2) Brest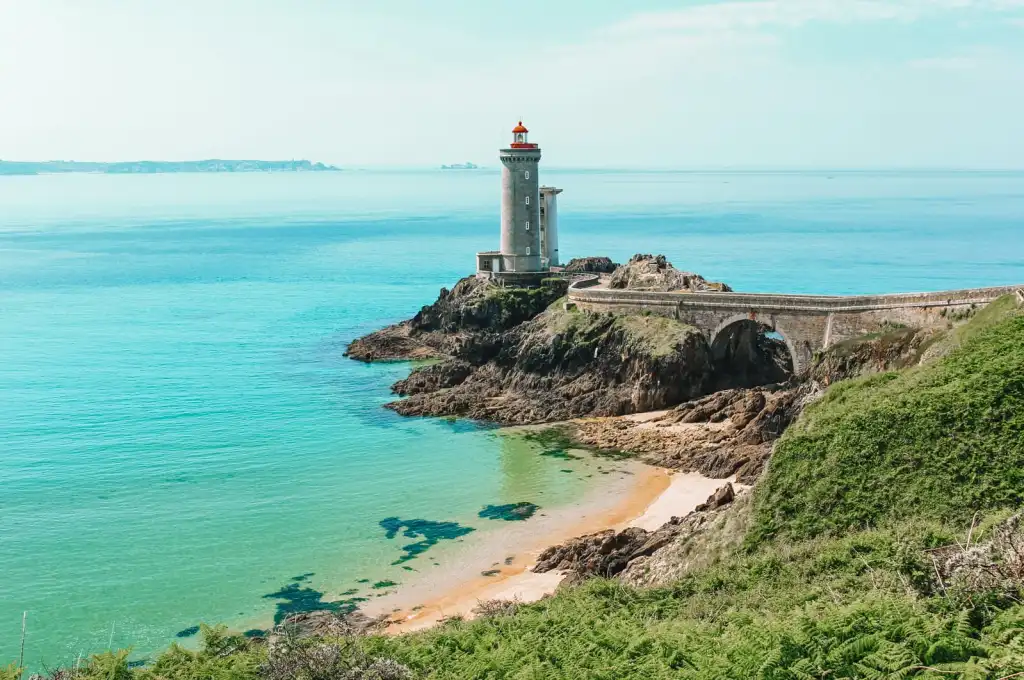 Brest is a beautiful city in the heart of Brittany. It's unquestionably one of the loveliest destinations in the west of France. Sailing lessons may be taken there, notably during the International Festival of the Sea, which is held there every four years.
When you arrive, be sure to see Cours Dajot, Oceanopolis, and the Musee National de la Marine. If you haven't gotten your sea legs yet, take a stroll along the harbour and savour some of the finest seafood in all of Brittany.
3) Bayonne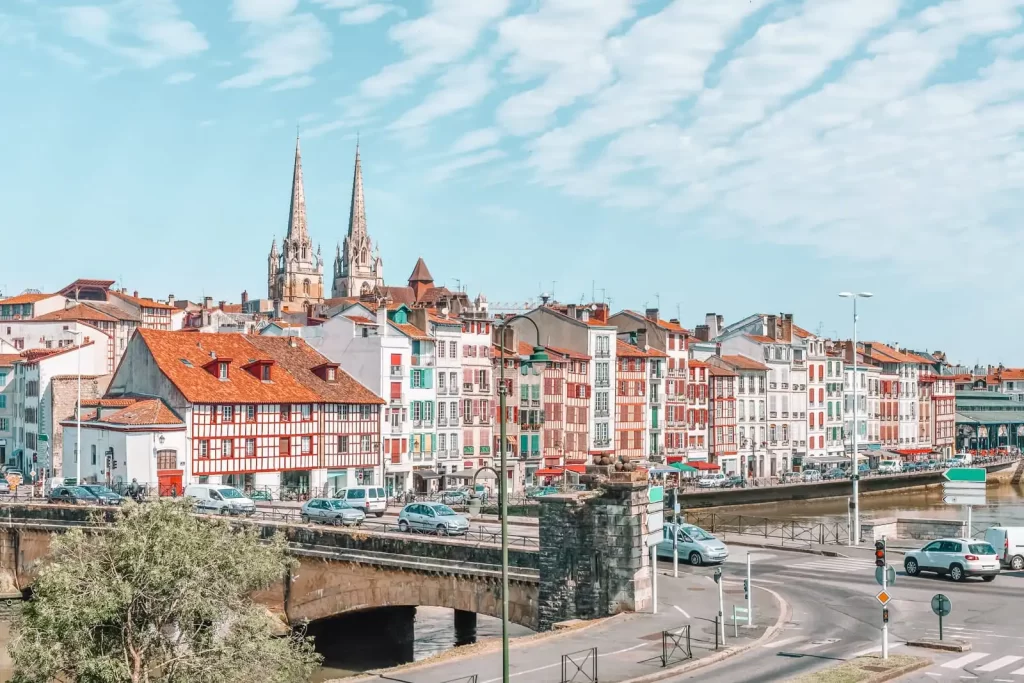 You can combine these two cities for a 'double-date' because Bayonne and Biarritz are remarkably near to one another. Though I detest giving the clichéd advice to 'get lost in its medieval alleyways', it's a small town, so you won't have any trouble getting lost. One fantastic activity is to rent a bike in Bayonne and spend the day pedalling the coastline while also touring Biarritz.
You May Also Like To Read,
11 Tourist Attractions in Northern France To Explore Your Holidays
4) Andernos-les-Bains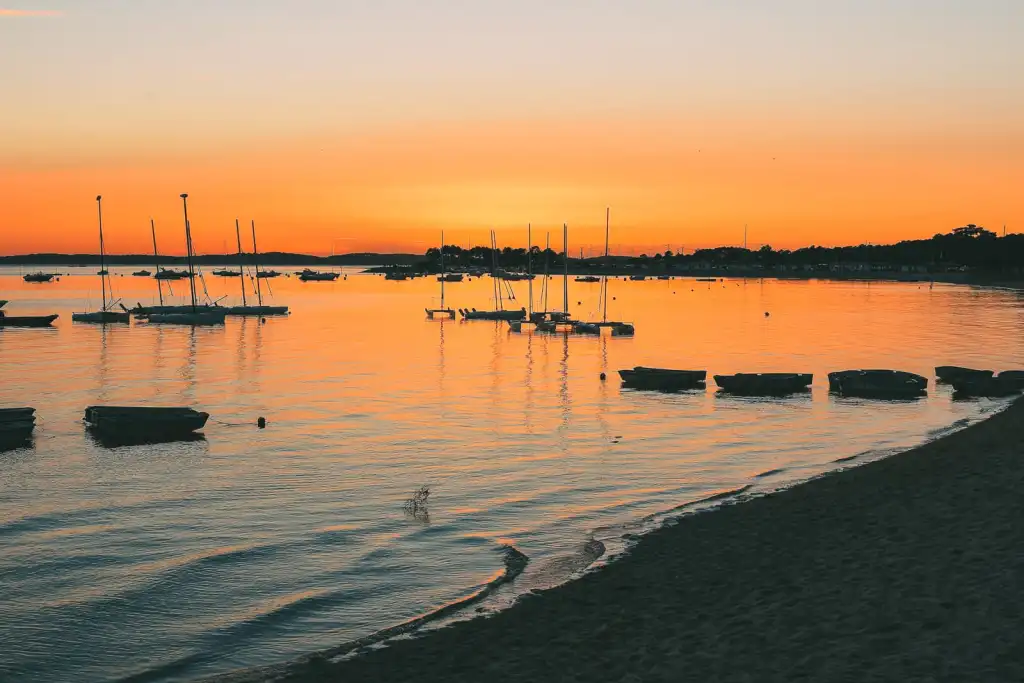 Many tourists to France's west coast ignore this modest commune, which features one of the country's most beautiful coasts. Andernos-les-Bains has recently gained a reputation for its delectable oysters.
Wander along its shores, explore the various restaurants that face the water, and consume as much delectable French wine as you like. One of the nicest areas in the west of France to explore, especially on a road trip, it truly is.
5) Saint-Georges-d'Oleron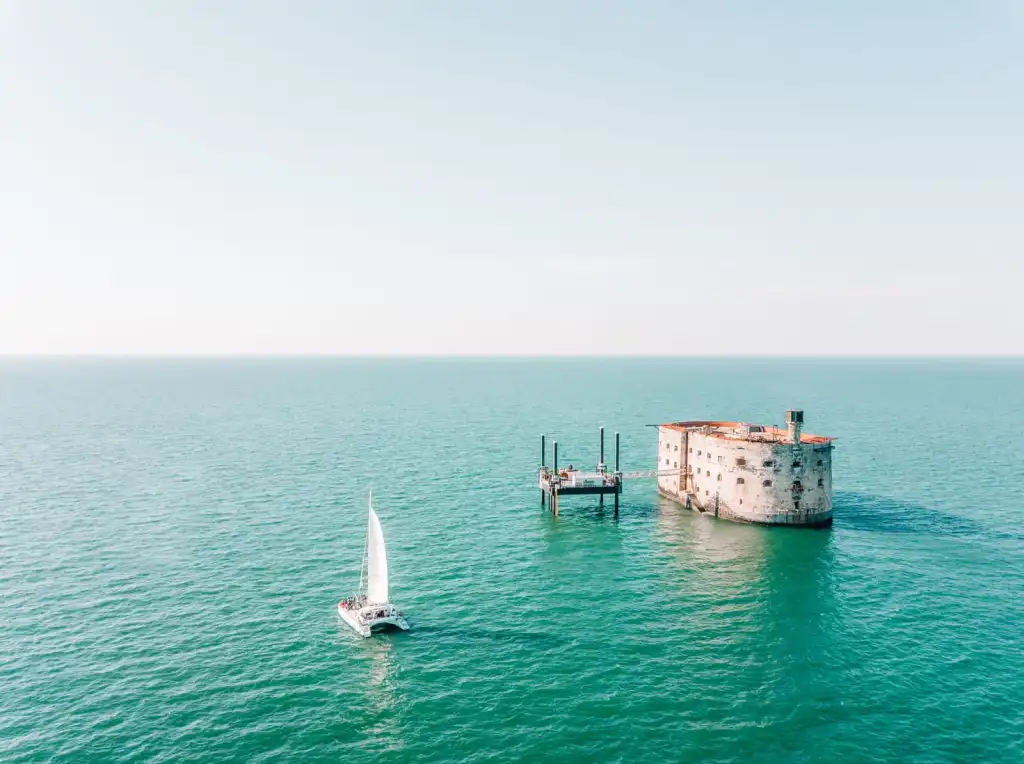 Visit Oleron Island to witness some of its stunning buildings and experience island life that time seems to have forgotten! Even better, you may take a journey to the unique French fortification in the sea known as Fort Boyard, which is close by.
Fort Boyard and its ageless architecture are unquestionably the best. You may join one of the boat tours that go across. But keep in mind that it will take a significant amount of time. It may be disappointing if you aren't interested in the history of this edifice.
6) La Rochelle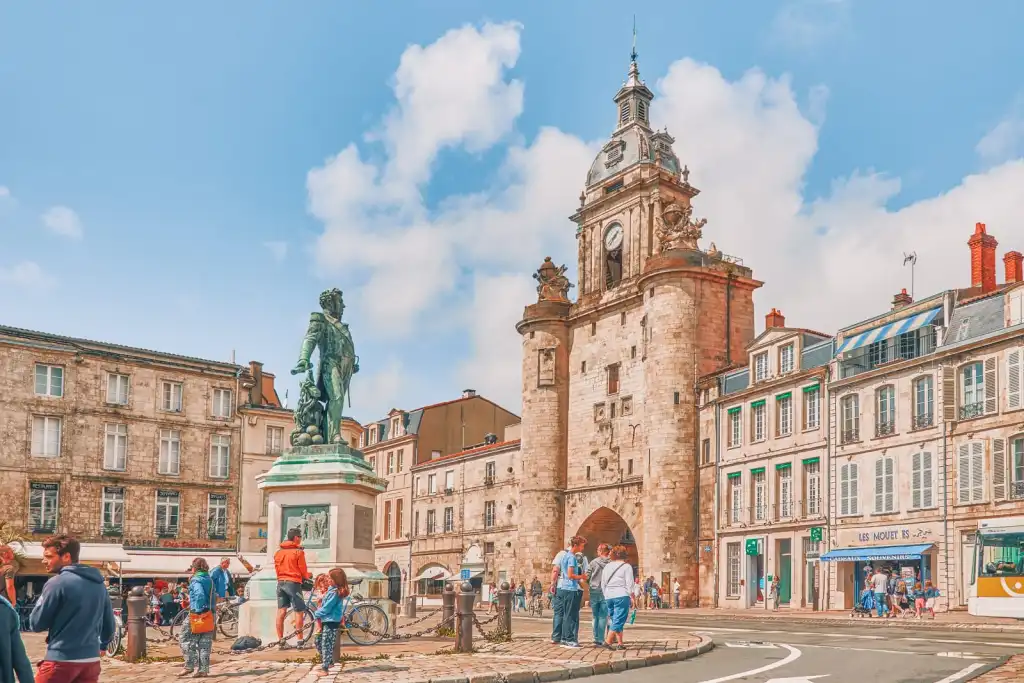 This ethereal-looking seaside city has been inhabited for a thousand years, which can only imply there is a wealth of culture and history to discover. Try to spot some of the city's numerous 17th-century tunnels and arches as you stroll around this lovely area.
When you arrive, be sure to tour the Vieux Port, the Towers of La Rochelle, and the Lighthouse of L'ile de Re. Also, if you want to get away from the city, stay at the lovely Hotel de Toiras, which is about 10 miles outside the city.
Also, Read...
11 Tourist Attractions in Southern France To Explore Your Holidays
7) Saint-Nazaire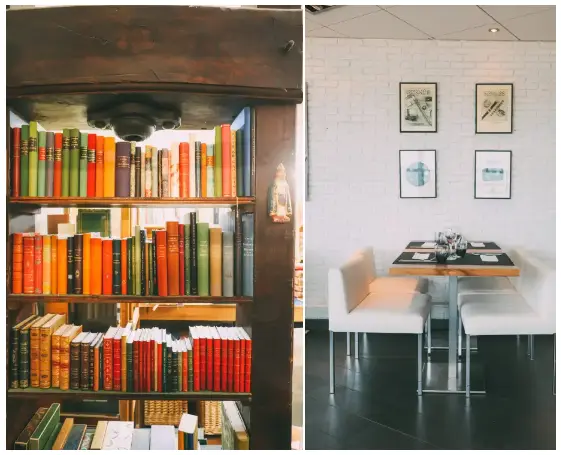 Explore Saint-Nazaire, a unique sort of town in Brittany, which is located on the banks of the Loire River. Even though the city is not as well-known as other lovely villages in Brittany, it's a fantastic site to begin your journey along the coast while learning about the area's surrounding natural beauties. When you arrive, be sure to stroll along the Front de Mer (seafront), check out the Espadon Submarine, and explore the Escal'Atlantic.
8) Barbatre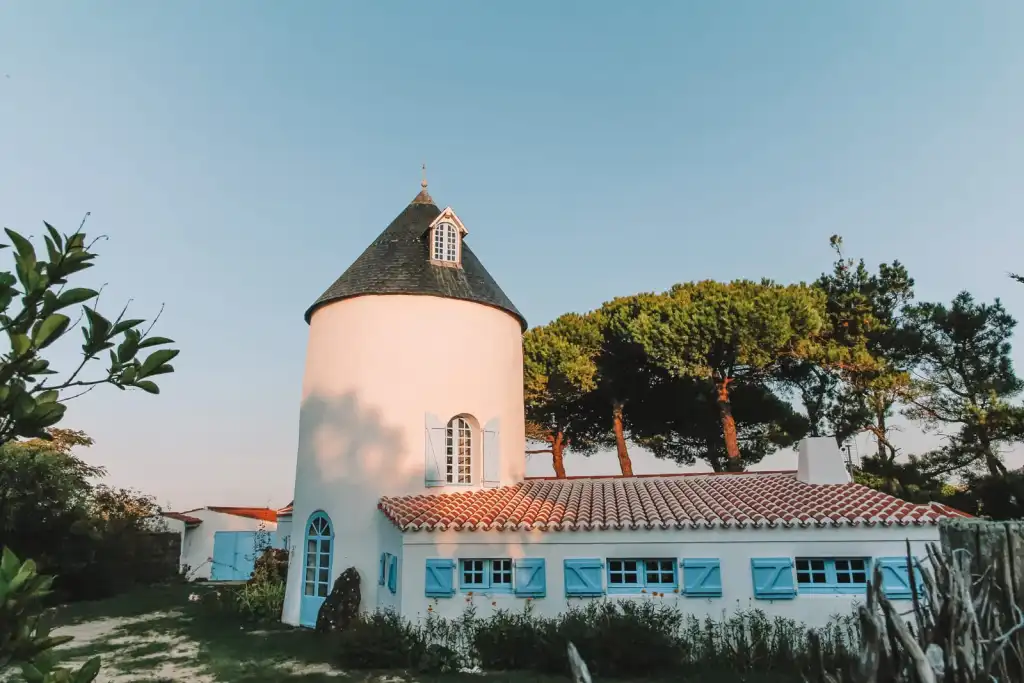 Barbâtre is a small district on the eastern side of a small island. This region, connected by its road, is ideal for visiting in the summer to experience one of France's most stunning beach fronts. It truly is one of the nicest spots to visit in the west of France.
9) Guerande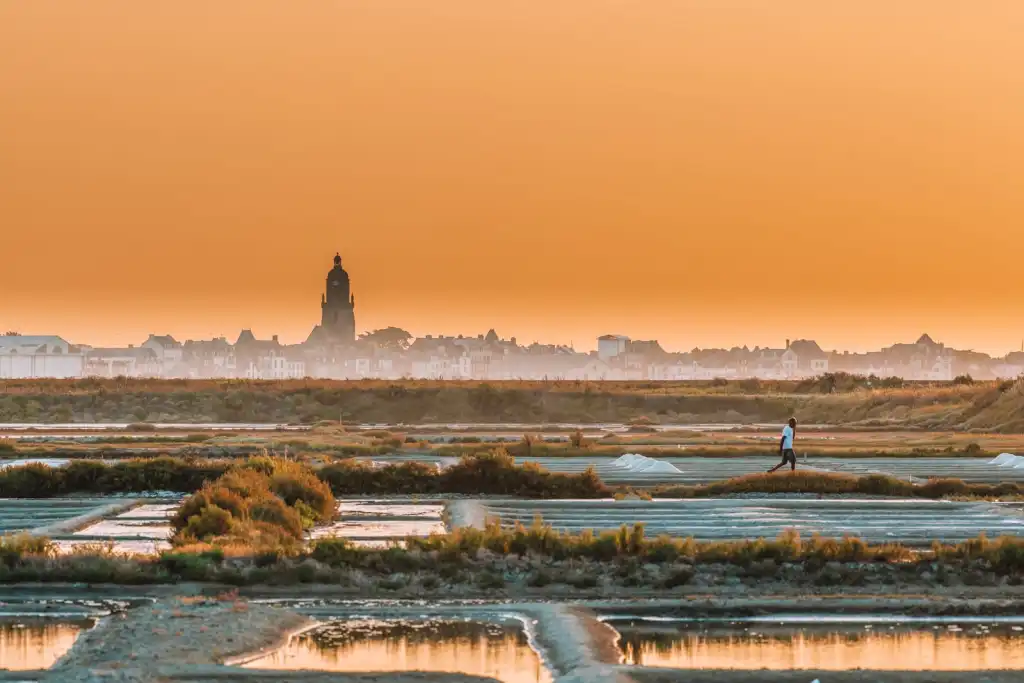 Guerande, known for its salt marshes, is the ideal location to learn about an unexpected French export (salt). Visit these stunning wetlands on a trip led by one of the several regional craftspeople.
You May Also Like TO Read,
11 Tourist Attractions In Eastern France You Should Visit Now
10) Quiberon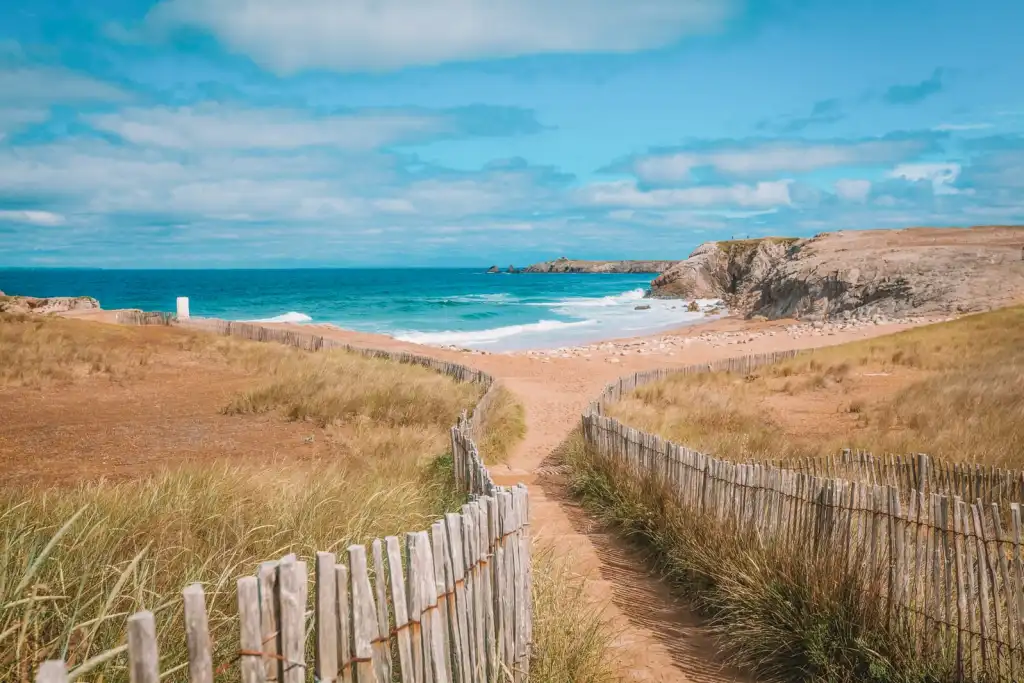 This little hamlet is located exactly on the point of land that juts into the Atlantic Ocean. Quiberon, with its craggy shoreline and tiny bays, is a geographer's (and photographer's) dream.
11) Douarnenez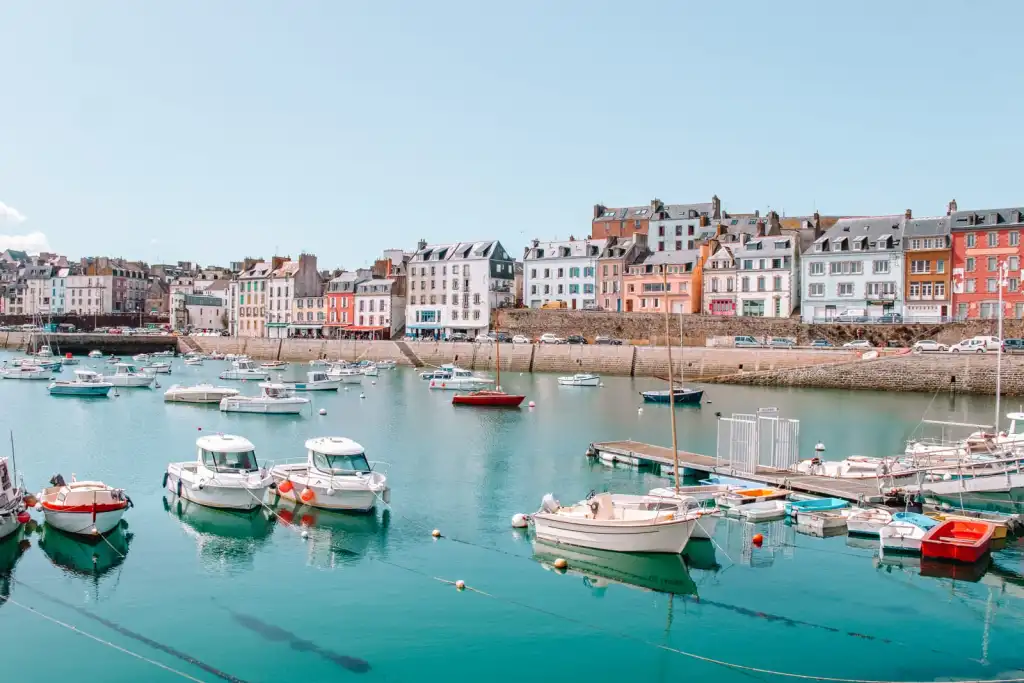 This little commune near Brest is a great site to experience Brittany's distinctive culture. Learn Breton, bring your walking shoes, and experience this most picturesque of communes. Restaurants on the beach there provide seafood from the port.
Final Words
Among so many options to visit in the western region of France, here's the list of the best tourist attractions in Western France. With this post, I hope to be able to help you plan a trip to the West of France. If you've visited any of these places before, please share your thoughts in the comments area below. Please share this post and leave any comments or questions below.
FAQ
1) What is western France famous for?
It is famous for ancient paintings, medieval cities, picturesque landscapes, and much more.
2) Which are the most famous tourist attractions in western France?
Some of the famous tourist attractions in western France are:
Biarritz, Brest, Bayonne, Andernos-les-Bains, Saint-Georges-d'Oleron, La Rochelle, Saint-Nazaire, etc.
3) Which is the best season to visit the popular tourist attractions of western France?
Western France has a temperate climate. Hence, the winters are mild here. As a result, you can visit even in November or December there.
You may also like: