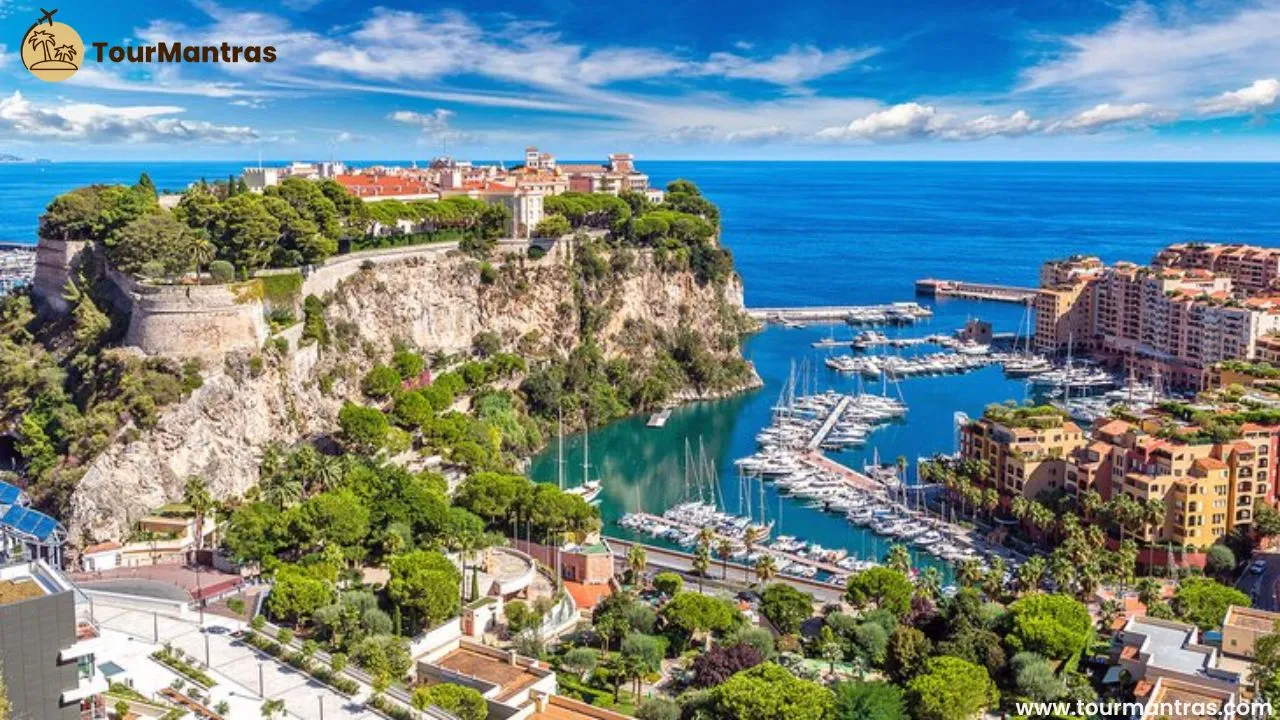 If you want to know the best tourist attractions in Southern France, this article is for you. Although it's difficult to encapsulate all the tourist attractions in Southern France, this list may end your thinking about where to go for holidays in the Southern region of France.
There are so many stylish seaside holidays, complete with private beach clubs, upscale boutique shopping, and fancy gourmet dining in the Southern region of France. You can also get to know the historical figures associated with each tourist attraction in Southern France from Cannes, Monaco, and Saint-Tropez, small farms, to fields of lavender, including ancient Roman ruins and enchanting medieval hilltop towns.
Also, Read...

21 Best Tourist Spots in France – Charming Places to Visit in France
List of the Tourist Attractions in Southern France
For those who are planning a sightseeing itinerary, and are interested to visit in Southern France with a cosmopolitan vibe, check out our list of the best tourist attractions in Southern France. You can also check the tourist attractions in Northern France, which we have already covered.
1) French Riviera Seaside Resorts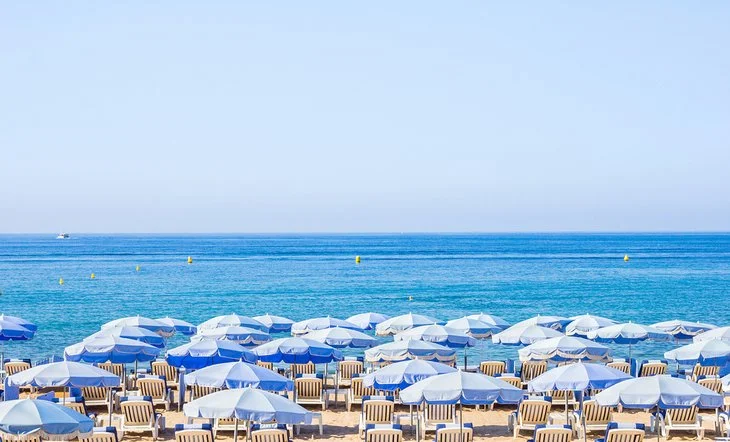 The French Riviera has a magical character due to the bright weather, hypnotic deep-blue water, and green palm palms. As a result, the Côte d'Azur is brimming with art museums showing the works of Renoir, Matisse, Chagall, Picasso, and other painters inspired by the region's scenery.
While Cannes is renowned for its exclusive beach clubs and the yearly film festival, Nice is admired for its stunning riverfront promenade and verdant gardens. Smaller, less well-known, but charming, towns along the French Riviera include Fréjus, Antibes, Villefrance-sur-Mer, Beaulieu-sur-Mer, ze, Roquebrune-Cap-Martin, and Menton.
The coastline surrounding Antibes offers the nicest beaches of any French Riviera resort, notably outside of Antibes' Old Town, situated along the Golfe Juan on the Juan-les-Pins and Cap d'Antibes headlands. The Plage de la Garoupe is the most beautiful beach, with a superb white-sand shoreline, however, it is heavily used by exclusive beach clubs throughout the summer.
2) Nice: Art Museums and Beaches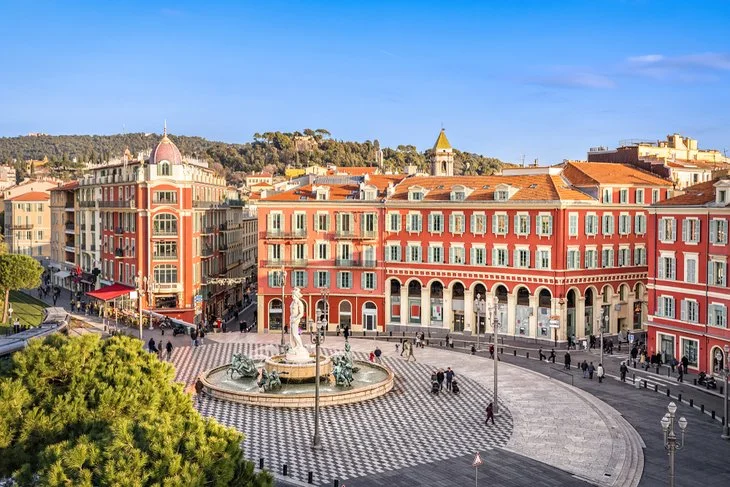 The town of Nice, one of the highlights of the Côte d'Azur, merits particular note for its evocative old town and amazing art collections, including the Matisse Museum, Chagall Museum, Museum of Modern, Fine Arts Museum, and Contemporary Art.
Nice is the prototypical French Riviera vacation town with its picturesque beachfront position, warm climate, and lovely Mediterranean environment. There are several lovely day-trip destinations around Nice in the warm Provence region, including Grasse and Fréjus.
The Vieille Ville (Old Town) is a charming maze of ancient passageways and meandering cobblestone streets, while the Promenade des Anglais is Nice's main attraction, a palm-fringed coastal promenade.
3) Historic Monuments in Avignon & Arles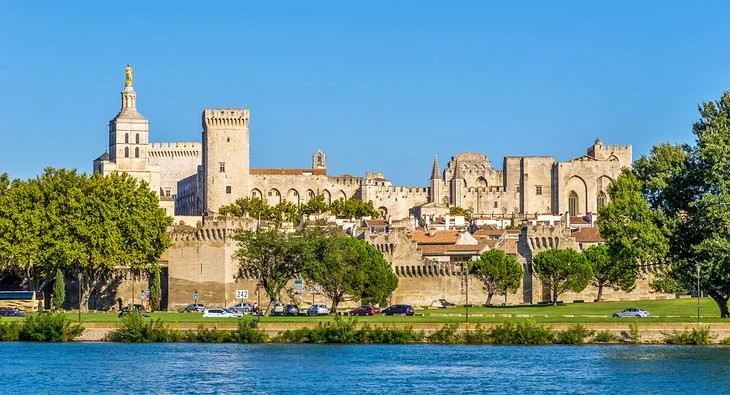 The UNESCO-listed Palais des Papes in Avignon is an awe-inspiring monument to Christendom's magnificence in the 14th century. Avignon also features an extraordinary museum of fine arts (the Musée du Petit Palais), notable medieval cathedrals, and year-round festivals.
Arles is a charming town in the heart of Provence, known for its historic Roman ruins and traditional festivities. The amazingly well-preserved Roman Amphitheater, erected in the first century to seat 21,000 people, as well as many other Roman-era archaeological monuments, astound visitors.
It's nice to travel about Arles looking for Vincent van Gogh's painted landmarks. The Café du Forum, seen in one of the artist's iconic works, offers a distinctive Provençal air owing to its outside patio on the Place du Forum.
You May Also Like,

11 Top Countries to Visit in Europe That You Must Not Miss!
4) Aix-en-Provence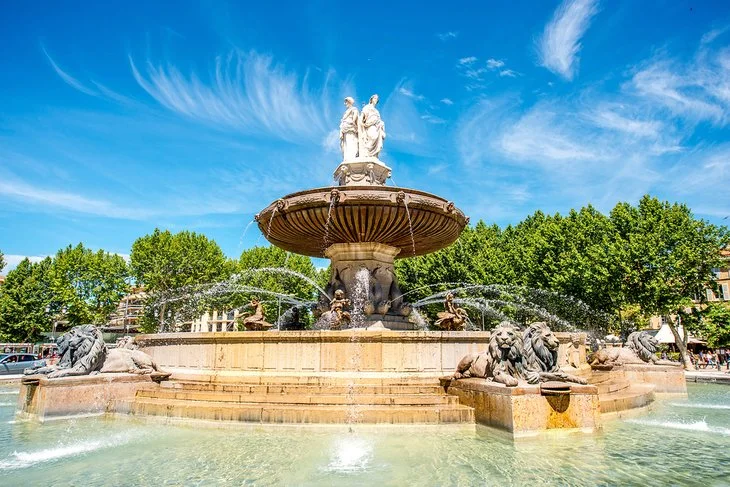 With its lively open-air markets, humming outdoor cafés, and cool fountains that grace the public squares, Aix-en-Provence immerses tourists in the way of life of southern France.
The mood is relaxed and easygoing, as it is in other Provence villages. Locals have mastered the art of living well, enjoying leisurely dinners and strolls down elegant avenues lined with trees.
The Quartier Mazarin district and Vieil Aix, the Old Town, are two of Aix-en-most Provence's popular tourist destinations. The Atelier de Cézanne, where Paul Cézanne produced numerous well-known paintings, will appeal to those who like post-impressionist art.
5) Saint-Tropez: A Charming Village with Beautiful Beaches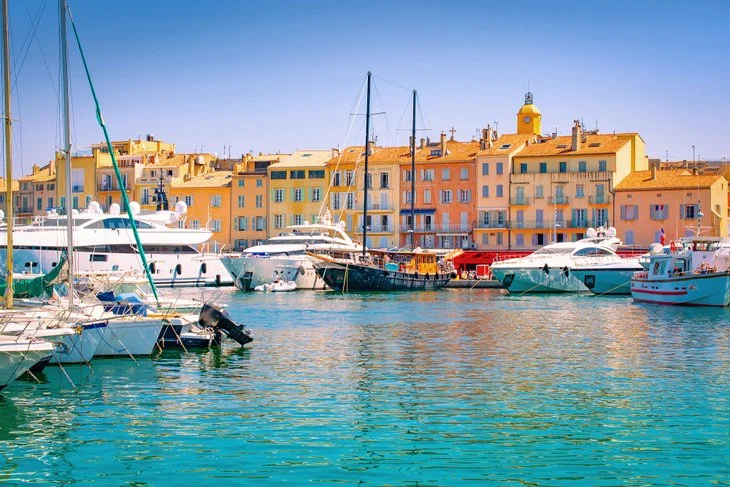 Scenes from the film were shot on-site across town, especially at the Plage de Pampelonne, which is still noted for its opulent private beach clubs. It's known as the best tourist attraction in Southern France for everyone.
Today, this enticing beach resort continues to entice visitors with its attractive port and small medieval town centre, lush Mediterranean landscape, and clean sandy beaches. The Musée de l'Annonciade, situated in a 1510 church, has an extraordinary collection of Impressionist and Post-Impressionist paintings.
Visitors to the Musée d'Histoire Maritime learn about local fishermen who began sailing beyond the Mediterranean Sea in the 16th century. Visitors should spend some time around the Place des Lices to absorb the atmosphere of Saint-Tropez.
6) The Upscale Seaside Resort of Biarritz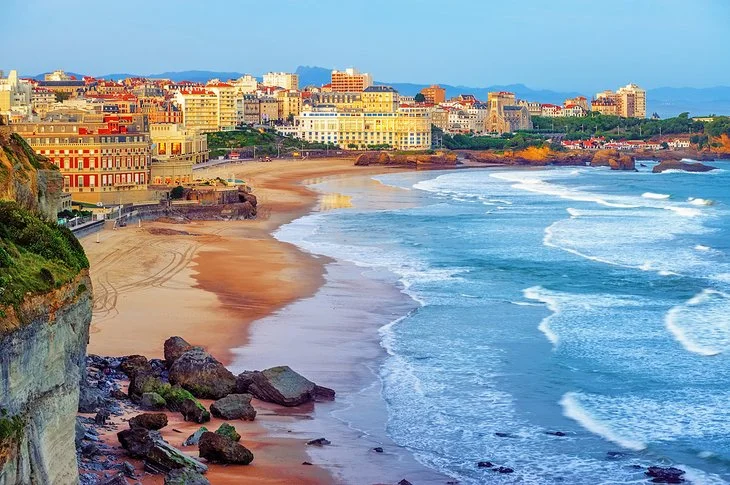 Stunning coastline views and opulent architecture set Biarritz apart from other French Riviera beach towns. Due to its historical popularity as a destination for kings and nobility, the town is known as the 'Queen of Resorts and the Resort of Kings'.
Because of its stunning natural surroundings, Empress Eugenie (wife of Napoleon III) loved this seashore town in the Basque Country. Rich seaside estates and streets with royal names reflect the former regal atmosphere.
The five-star Hôtel du Palais is located in the majestic palace erected for Empress Eugénie and overlooks the Grande Plage, Biarritz's major beach.
Also, Read...

8 Best Places to Travel in Europe in Summer for That Wanderlust Soul
7) The Glamorous Seaside City-State of Monaco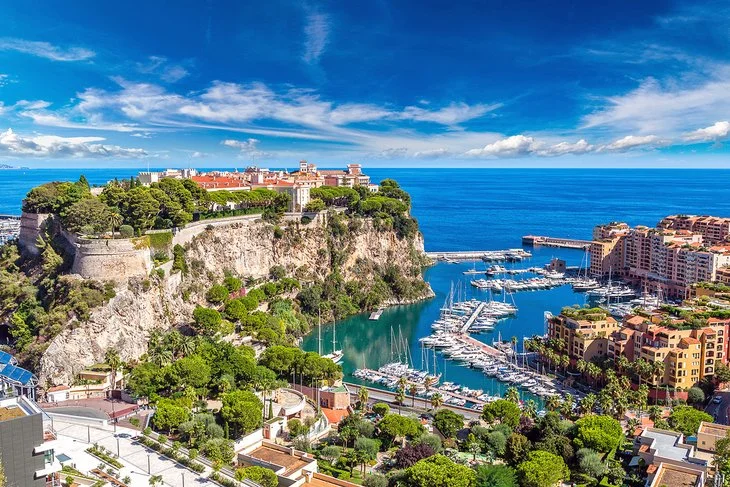 This beautiful city-state on the French Riviera is home to a magnificent royal dynasty with 13th-century history. Monaco, perched on a rocky outcrop above the sea, is home to an outstanding historic castle (the Palais du Prince) and stunning coastline vistas.
Monaco draws sophisticated people to its high-profile boat displays, the annual Formula One Monaco Grand Prix motor race, and the Opening Gala at the Opera House, which is only a 30-minute train journey from Nice.
Tourists should not miss out on seeing Monaco's finest attractions, such as the Palais du Prince, the Musée Oceanographique, and the Jardin Exotique.
8) Montpellier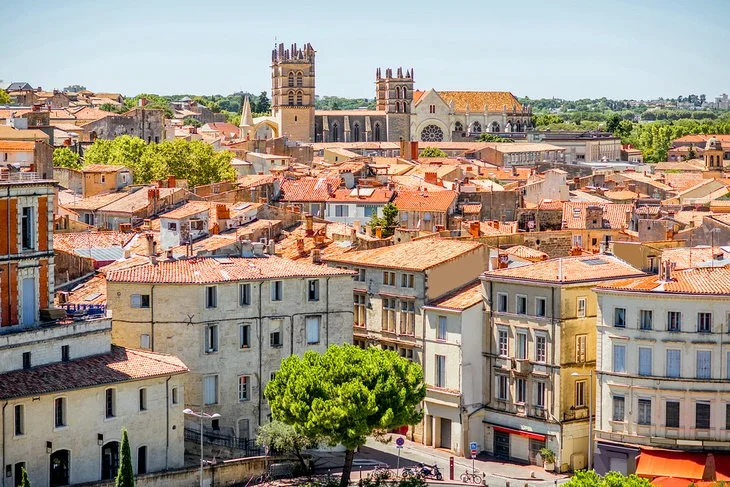 Montpellier has preserved its ancient charm in the Old Town, known as L'Ecusson while being a contemporary metropolitan centre. With its tangle of meandering medieval alleyways, gorgeous squares, stunning cathedrals, and majestic hotel particulars, this assemblage of historic districts gives the sense of an outdoor museum.
Baron Haussmann, who also constructed Paris' Grands Boulevards, encircled L'Écusson with broad, tree-lined boulevards in the 19th century to replace its medieval fortifications. The modern tram system in Montpellier, which has new vehicles with Christian Lacroix-decorated interiors, embodies the finest of the twenty-first century.
Thanks to a large number of university students, Montpellier has a trendy and energetic vibe. Both locals and visitors enjoy the bustling sidewalk cafés and elegant gourmet eateries.
9) UNESCO-Listed Albi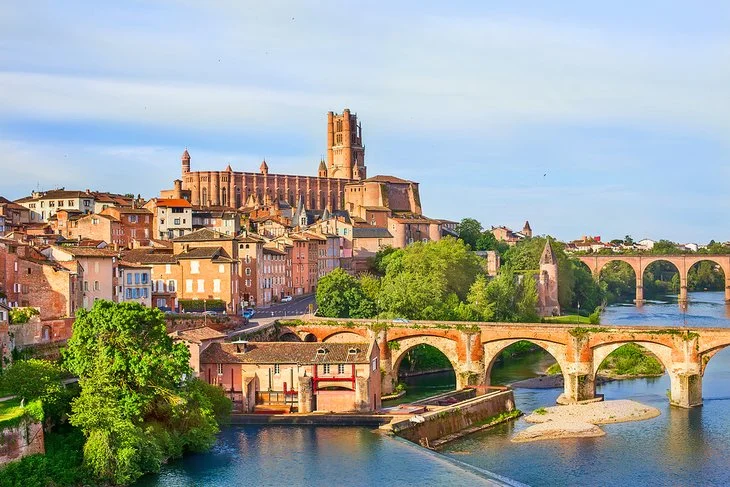 The Last Judgment fresco, a masterwork of Renaissance painting, should not be missed. The Toulouse-Lautrec Museum, housed in the UNESCO-listed 13th-century Palais de la Berbie, is dedicated to the work of the famed artist Henri de Toulouse-Lautrec, who was born in Albi.
Lautrec's iconic posters, as well as his paintings and sketches, are on show in the museum. Albi is a worthwhile day excursion from Toulouse (a one-hour drive) or may be incorporated with an itinerary of other destinations like Carcassonne (about a two-hour drive).
You May Also Like,

Top 8 Best Travel Places in Europe in Spring
10) Bordeaux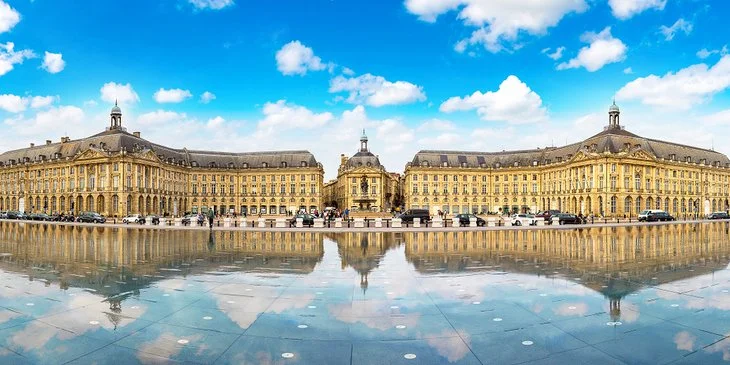 Because of its cultural significance and architectural masterpieces from the Age of Enlightenment, UNESCO has inscribed the whole city of Bordeaux as a World Heritage Site. The city is home to about 350 structures that are recognised as historic monuments.
Bordeaux, a cosmopolitan port city with a rich history, is situated in southwest France along the Garonne River. The coherence of the neoclassical architecture from that period may be attributed to the city's prosperity in the 18th century.
The UNESCO-listed 12th-century Cathédrale Saint-André and the 18th-century Grand Théâtre, which accommodates ballet, opera, and music concerts, are two of Bordeaux's biggest tourist attractions in Southern France.
11) Plage de l'Espiguette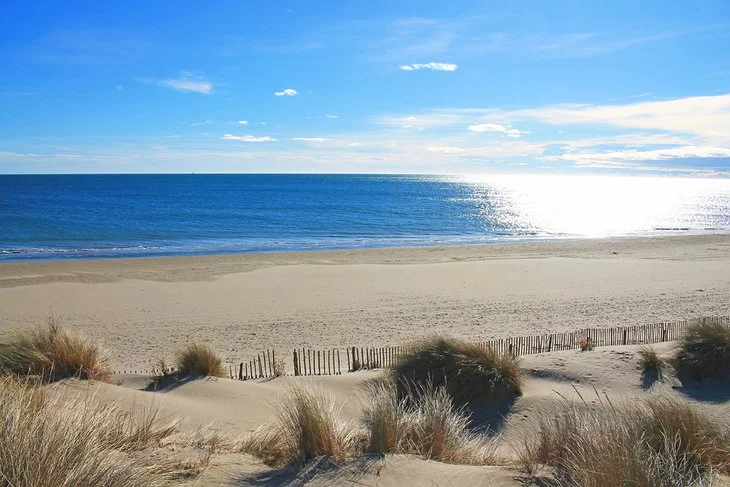 Because of its beautiful setting and peaceful deep-blue oceans, the Plage de l'Espiguette is regarded as one of France's greatest beaches. This beautiful length of white sand beach is a popular summertime resort in Languedoc-Roussillon, a 45-minute drive from Montpellier. Outdoor activities are the major lure at this wild and pristine beach. Swimming, nature hikes, horseback riding, kitesurfing, and fishing are all options.
Wrapping Up
These are all the top tourist attractions in Southern France. With this essay, I hope to be able to assist you in arranging a vacation to France's southern area. Share your experiences in the comments section below if you've been to any of these locations previously. Please spread the word about this post, and feel free to leave any comments or questions.
Frequently Asked Questions
1) What is the South of France famous for?
The south of France is well renowned for its bling lifestyle, with Antibes, Cannes, and St Tropez serving as sailing centres for the world's mega-yachts, as well as their owners and guests.
2) What is the best time to visit the South of France?
The greatest season to visit the South of France is between May and October when the days are long, bright, and sunny. This is the ideal time to explore what the region is most known for azure beaches, Medieval towns, and quaint beach shacks.
3) Is Saint-Tropez worth visiting?
Saint Tropez's harbour is full of modest fishing boats, yachts, colourful buildings, and, of course, many fashionable cafes, so it is well worth a visit.
Recommended Post: