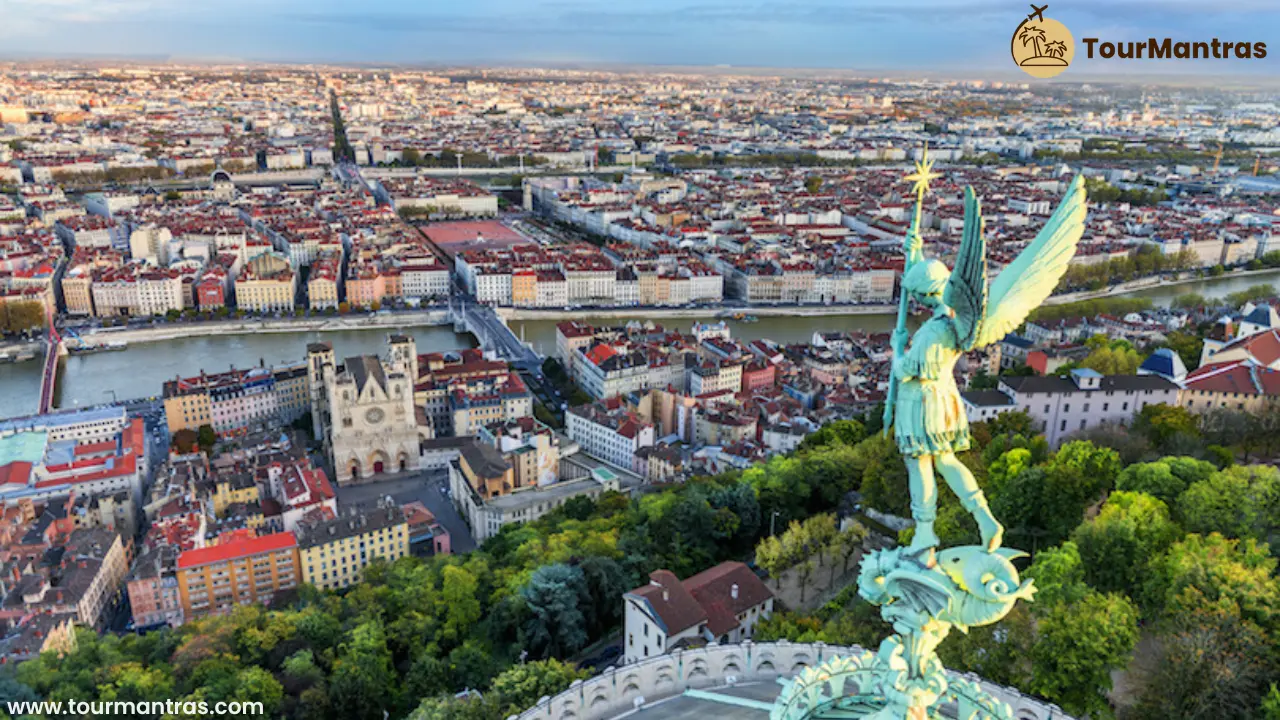 If you want to know the best tourist attractions in Northern France, this article is for you. Although it's difficult to encapsulate all the tourist attractions in Northern France, this list may end your thinking about where to go for holidays in the Northern region of France.
There are so many famous cities with spectacular monuments in which hardly a brick has been moved till now, and old villages. You can also get to know the historical figures associated with each tourist attractions in Northern France from Joan of Arc to Claude Monet & Jules Verne, and William the Conqueror.
List of the Tourist Attractions in Northern France
We have prepared a list of the best 11 tourist attractions in Northern France for you. So, you will be helpful. Check out the list here.
1) Lille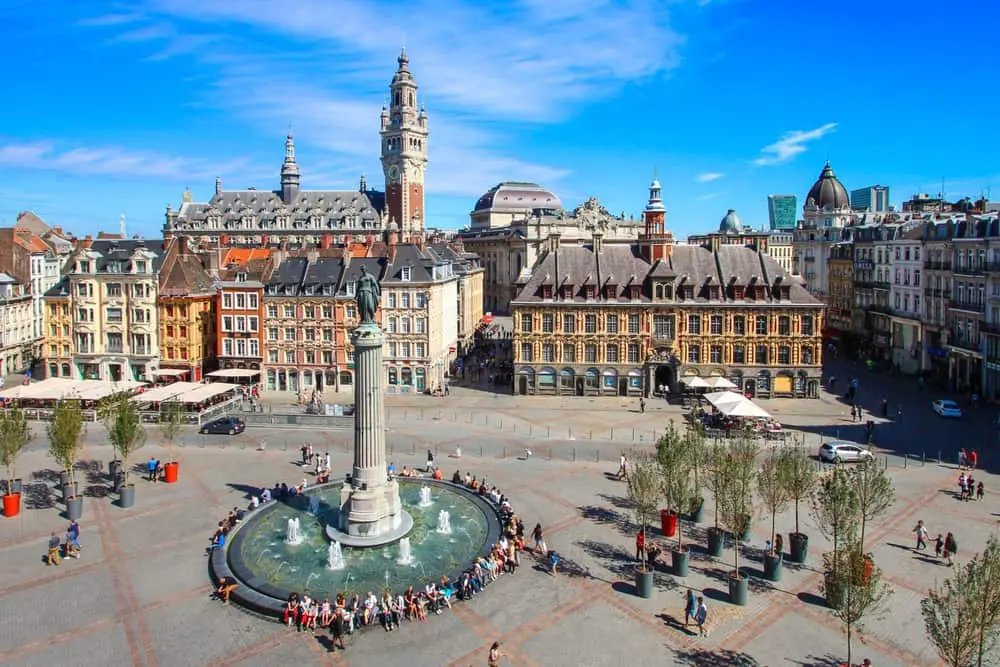 Lille, opposite the border with Belgium, wouldn't be a part of France if Louis XIV didn't seize Lille in 1667. Till then, it had been firmly Flemish with the Duchy of Burgundy. This Belgian architectural influence manifests itself in building the beautiful Vieux-Lille at Grand Palace and Place Rihour.
Just look at the 16th-century Vieille Bourse, built with Flemish mannerist style, and the neo-Flemish style for the Voix du Nord newspaper. Walking through these cobblestone streets, you'll be enticed by the sweet smell of waffles. The cuisine is Flemish too, nothing beats carbonnade flamande on wintry days.
2) Quimper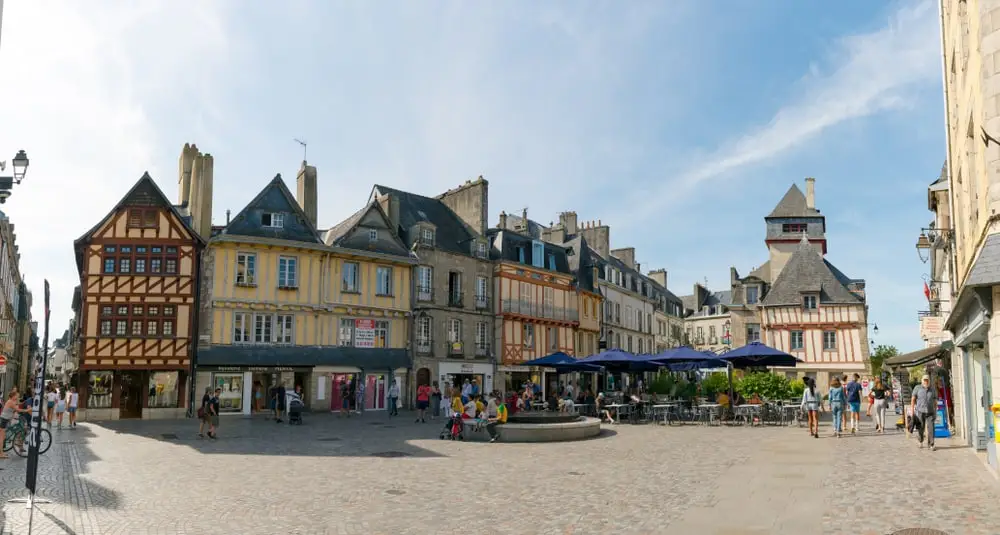 Quimper, an idyllic green valley where the Odet and Steir Rivers join, is the capital of Brittany's Finistere department. You can pass the afternoon by walking on the streets through admiring the 17th-century colombage houses. You can also enjoy the look of the city from the bridges on the Odet.
Just plonk yourself at a creperie or bar for a glass of Breton cider for refreshment after walking these pedestrianised streets. There was a time when Quimper generated a lot of wealth with hand-painted faience ceramics, many shops still sold the architecture in the historic centre. The medieval cathedral is a famous sight you have to tick off these twin spires.
3) Arras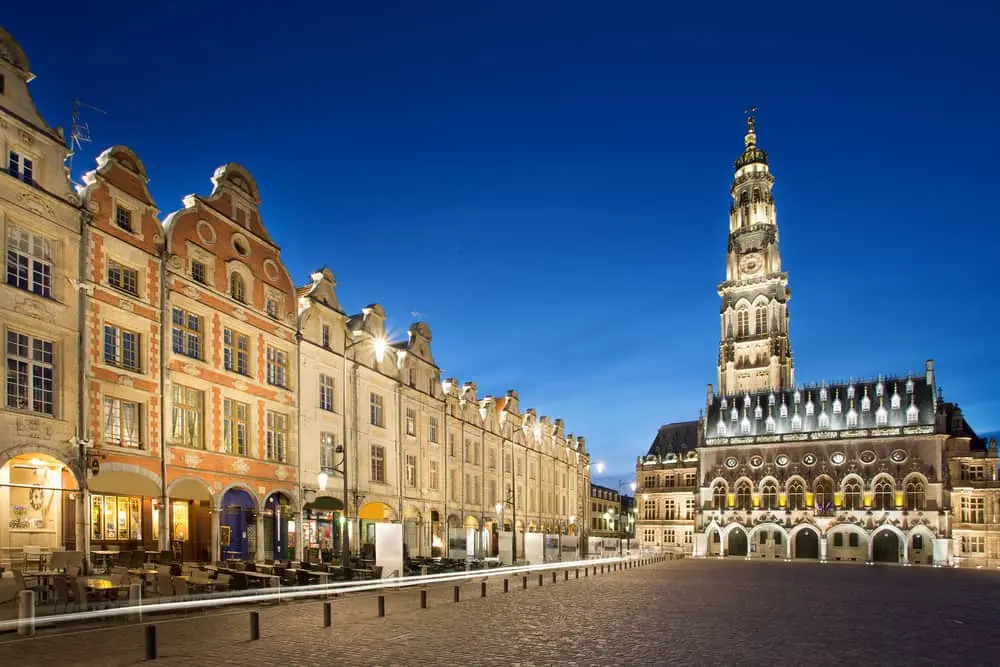 The Grand'Place and the Place des Heros are the places where you could come and get to know almost everything about Arras. From the 17th and 18th centuries, Arras had arcades on the ground and exquisite houses placed at a total of 17,000 square metres in the Flemish-Baroque style.
You can inspect each piece of sculpture and other unique features closely to meet your gaze. Even there's a large system of tunnels beneath these squares dug in the sandstone over centuries and also used as shelters during wars in this part of France. You can explore the UNESCO-listed belfry – if you can climb the 326 steps to reach the top.
4) Honfleur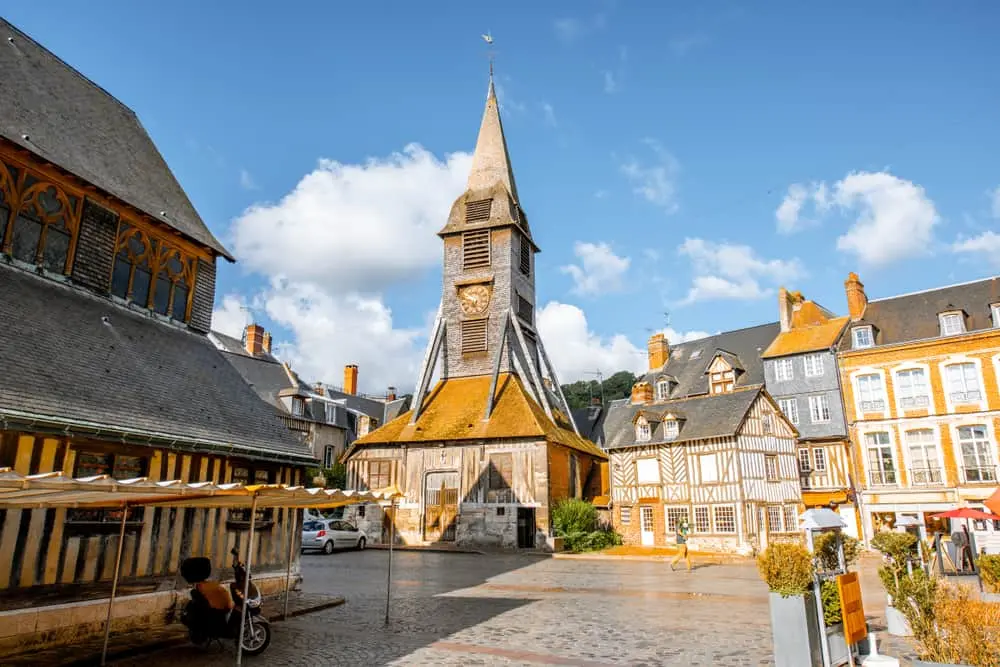 Although you have never visited Honfleur, there might be chances to know about it as the harbour at this seaside town in Normandy has been the painting subject by Courbet, Monet, Eugene Boudin, and many others. It's an image you need to see while grazing across implausibly narrow old fishing houses, many clad with slate from Quai Saint-Etien.
Besides this, the all-wood Sainte-Catherine Church is another wonder to see in Honfleur which was built by ship carpenters in the 16th century and separated from the endearing bell tower in case of fire. In a Norman tradition, both were crafted without using saws, as the shipbuilders preferred axes to bring back the Conqueror of William.
5) La Roche-Guyon
La Roche-Guyon, a charming historic community at the base of a château carved into a cliff to control the river crossing in the 1100s, is located on a bend in the Seine River. With a keep connected to the lower castle by tunnels carved out of the rock, it is accessible to the public and gives you an idea of the inventiveness used in its construction.
Your Facebook page will be proud of the tower's view and the walk on the ridge behind it! Monet's home, at Giverny just a short distance away, is still precisely the way the renowned artist left it. Even if you are not an art expert, you will be familiar with many of the garden themes that Monet often depicts.
Also, Read...
21 Best Tourist Spots in France – Charming Places to Visit in France
11 Top Countries to Visit in Europe That You Must Not Miss!
6) Amiens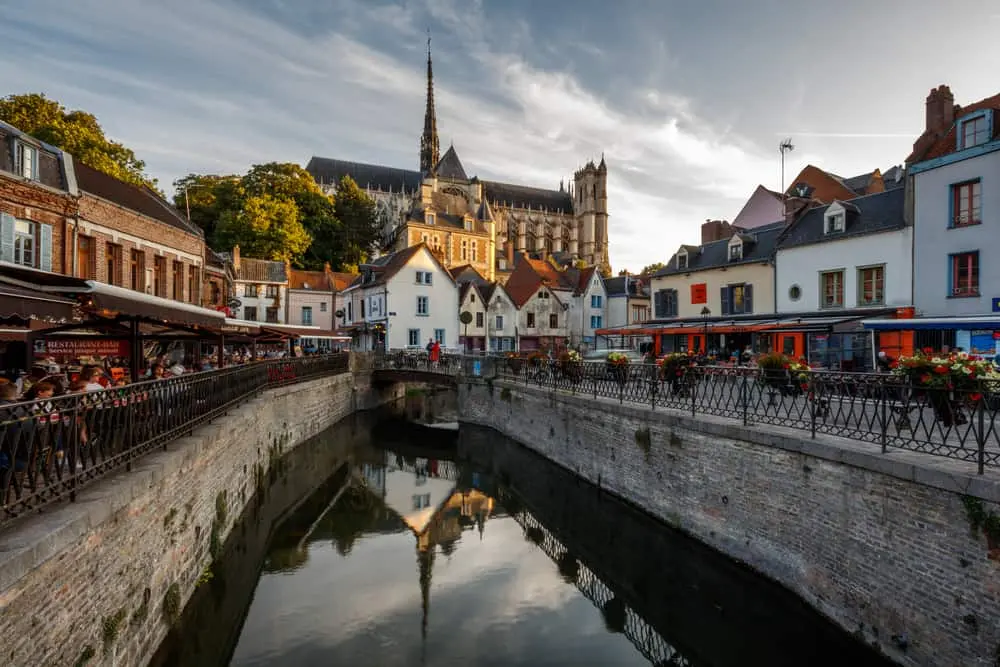 The magnificent Gothic cathedral is one structure that cannot be missed in Amiens, whether aesthetically or otherwise. It is a World Heritage Site and one of the biggest mediaeval cathedrals in the world. The interior and the jaw-dropping west front are both covered in priceless sculpture, and the towering nave and choir are illuminated by the numerous stained-glass windows.
There's also no disputing the allure of the Saint-Leu district on the cathedral's north side. In a neighbourhood of small brick or timber buildings near canals, much of the city's nightlife may be found. Jules Verne also spent the last two decades of his life in the city, and his house is now a museum filled with tiny mysteries to delight aficionados of his work.
7) Rouen
A weekend is insufficient to see and do everything in Rouen: This city on the Seine is the cultural and historic centre of Normandy, a famous river port where English kings held court in the Middle Ages and where Joan of Arc died at the age of 19. In the city, there is a new museum dedicated to this French heroine, which is fitting considering the mediaeval atmosphere.
The old district is an intriguing maze of creaking timber-framed dwellings that lead you to attractions such as the Gros Horloge, an astronomical clock from the 1300s, and the cathedral, which was once the tallest structure in the world. Monet notably painted the cathedral in a sequence of works done at different times of day and seasons.
8) Saint-Valery-sur-Somme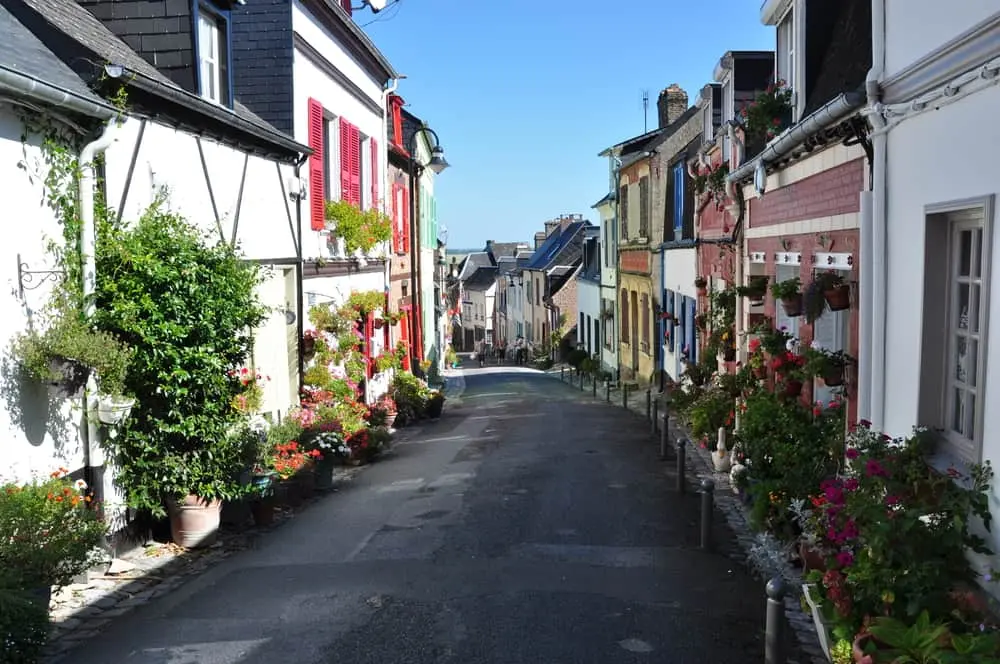 Joan of Arc connects Rouen to this coastal town near the entrance of the Somme in Picardy. She was detained here before being sent to Rouen for death. Because of its strategic location on a promontory adjacent to the Estuary, Saint-Valery has hosted many notable events like these.
The fortifications of the lofty old quarter, a mediaeval citadel, remain, and the historic gates mark the entrance to this area of town. Saint-Valery is as charming on the water, with a boardwalk that runs for a couple of kilometres, passing painted fishing huts and sumptuous old homes while providing beautiful views of the Somme Estuary across to Le Crotay on the other side.
9) Lyons-la-Foret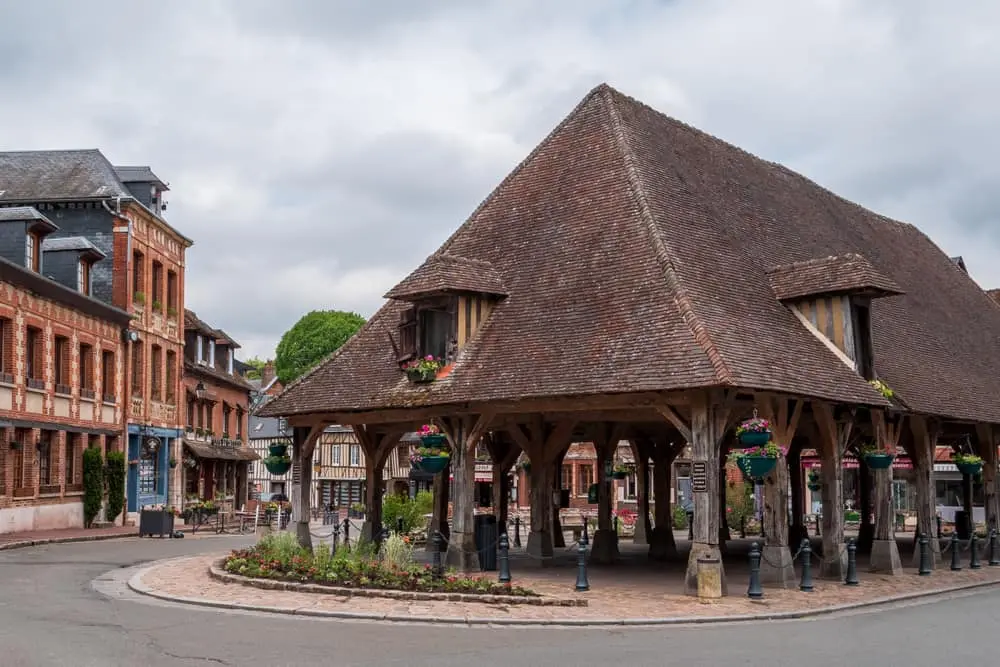 The picturesque landscape that people see when they think of the Norman and Breton regions surrounds this little village in Haute Normandie. This is referred to as "bocage" and consists of orchards and cow pastures enclosed by thickets.
One of those traditional villages with timber-framed homes is Lyons-la-Foret, which was rebuilt after a fire and has been preserved almost precisely as it was in the 1600s. The wonderful thing about Lyons-la-Forêt is that it also seems to live in: On Thursdays, market booths are still sheltered by the covered market's wooden columns, and the businesses all around are bustling with activity.
10) Beuvron-en-Auge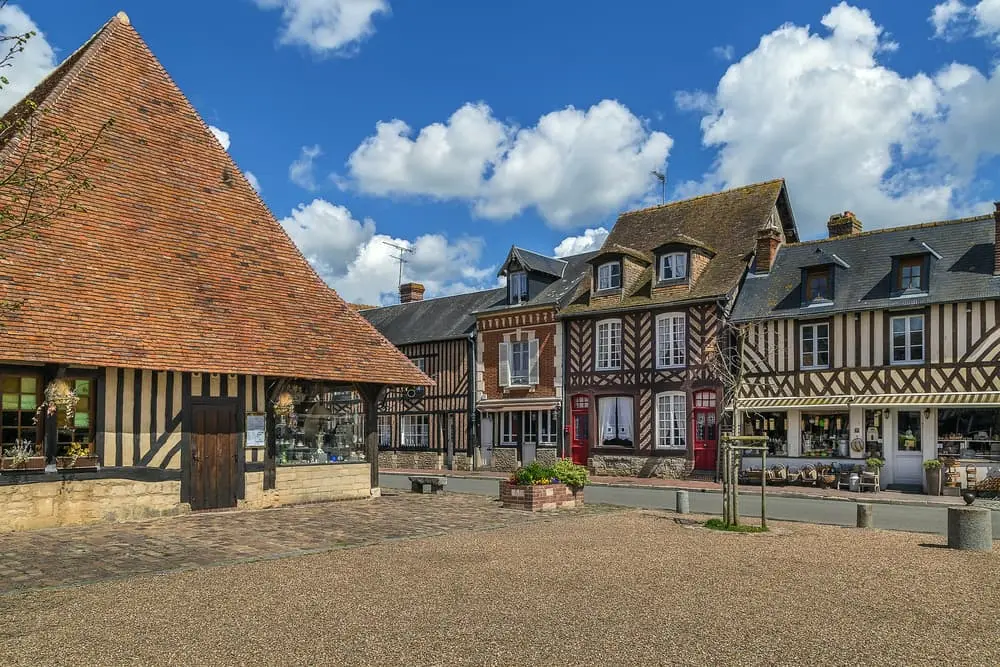 Few towns and villages in Normandy are as charming as Beuvon-en-Auge, a region famous for its half-timbered (colombage) homes. A 15th-century manor house with a cream-coloured daub and a jovial turret on one corner is the main attraction here.
There is a tiny plaza where you may have a seat for a while, and whenever you turn, there is a wonderful old home with a café, restaurant, or village conveniences, all of which are covered with geraniums and other flowers. There is no reason not to have a drink of cider or Calvados, an apple brandy, given that you are in Beuvron-en-Auge, the heart of Normandy's cider region.
11) Le Havre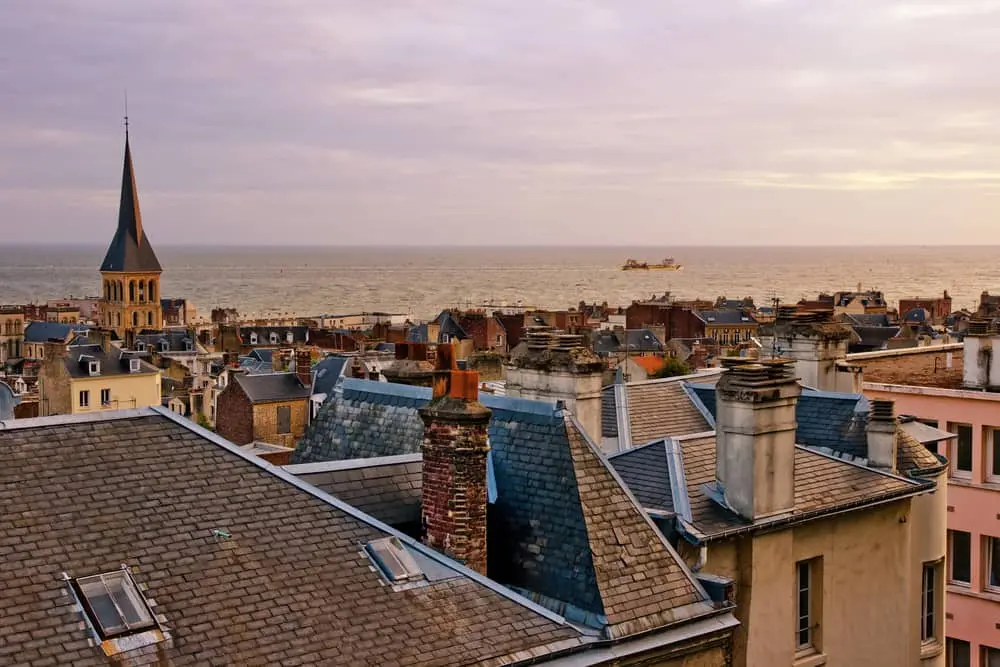 Whereas most of Northern France's most popular tourist locations are historic communities with fortifications and wooden buildings, Le Havre is a modern architectural lover's paradise. After the war severely destroyed this port city, the city consulted architect Auguste Perret, whose plans have just gained the city's World Heritage title.
St. Joseph's Church, with its 107-metre tower supported exclusively by internal concrete reinforcement, captivates those who visit. You may halt beneath this empty building, lighted by geometric stained-glass windows, and just look in amazement! The modernist Hôtel de Ville provides a view from its gallery, and Oscar Niemeyer's Cultural Centre, nicknamed "The Volcano," is also worth a look.
Wrapping Up
These all are the best tourist attractions in Northern France you can visit. I hope you will be helpful with this article while planning a trip to the Northern region of France. If you have already visited any of these places, share your experience in the comments below. Please share this article with others, and feel free to ask any queries in the comment section.
Frequently Asked Questions
1) Is Northern France worth visiting?
Northern France is breathtaking, with thousands of years of history, majestic castles, and enough great cuisine to satisfy your belly every waking minute.
2) What is northern France famous for?
The magnificent Gothic cathedral of Amiens, as well as Arras Square with its Flemish Baroque influences, stand out to the north.
3) Is Northern France beautiful?
Northern France is not just a gorgeous holiday destination, but it is also one of the most beautiful places you will ever visit. There is so much to see and do that every landmark or town seems like it came straight out of a movie.
4) What is Northern France like?
Most individuals in Northern France are fairly honest and forthright, yet they also build much deeper ties with others. While many sections of Northern France are thickly populated, getting out and socialising may be tough.
5) What is Northern France called?
Normandy, also known as French Normandie, is a historical and cultural area of northern France that includes the departments of Manche, Calvados, Orne, Eure, and Seine-Maritime, as well as the former province of Normandy.
You may also like: