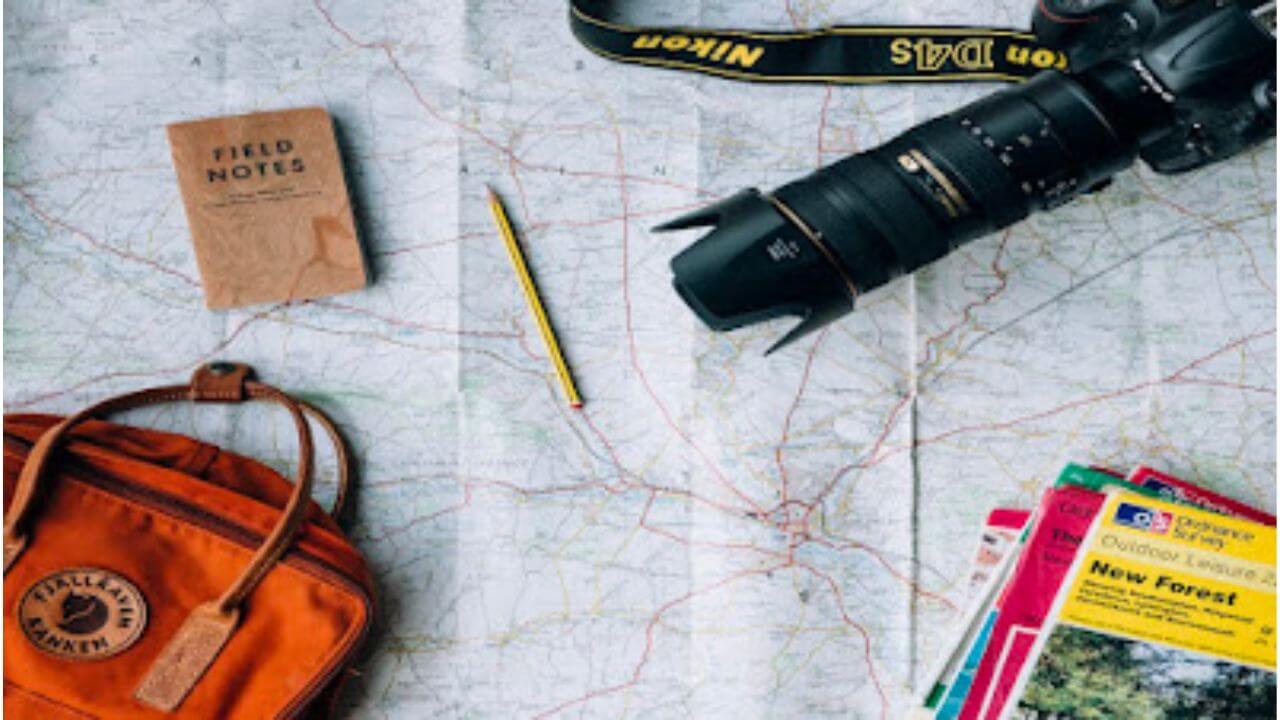 What are the travel benefits that can educate you? Well, travelling is a great way to step out of your comfort zone and witness the beauty of the world with your own eyes. Through travelling, you not only enhance your knowledge but also discover yourself. Hence, there are various educational benefits of travelling.
Wandering is full of fun, it gives you surprises and never fails to teach you valuable life lessons throughout your journey! So, no matter whether you are out for a short trip or a longer one, you'll get to learn something new from the journey.
The impact of travel on education is manifold. It helps you to learn the culture of any place, social habits, history, food, lifestyle, and many more. The experiences will educate you.
I will state here the various educational benefits of travelling and also my experiences. I will urge students in schools, colleges, and even professionals to take 1 trip a year (after the COVID-19 pandemic) to enhance their knowledge. The following information below will help you understand the impact of travel on education plus, will share information about careers in the travelling industry. 
What Are the Travel Benefits that Can Educate You?
Here, I will talk about travel benefits to gain education. Take a look at them and plan your next trip for a real-life education after the pandemic is over.
Travel Benefits That Can Educate – Exploring the history
History classes were never exciting back in school, were they? But believe it or not, watching those historic landmarks live in front of you is extremely satisfying.
By only spending a few hours at a museum, monument, gallery, or palace, you can learn a lot about the nation's history and the life of the locals. Moreover, the local guides that you find at such places, provide you with some of the best knowledge that you'd rarely find elsewhere. This is an impact of travel on education.
You even get to learn about the battles, brave kings and queens, and the struggles of the civilizations. Also, by exploring the history of a nation, you get a deeper understanding of its politics, social habits, and motivations.
In short, one of the educational travel benefits is that you get to travel and study history both together. And that too without touching a textbook!
Explore different cultures and the similarities within – Travel Benefits That Can Educate
Among the other travel benefits of education is the freedom to explore various cultures. Travelling gives you the freedom to get in touch with various people across the globe and live amidst them.
People belonging to various cultures have different preferences. They eat different food, wear different clothes, and even behave differently. When you visit a certain destination you get a chance to learn about their culture and why they do certain things.
Additionally, once you're done observing the differences, also try to find the similarities within various cultures. Usually, there are some things like art preferences, body language, etc. of various cultures that are quite similar.
By learning about the differences and similarities of a culture, you get closer to the people. This also makes it easy for you to communicate with people from various parts of the country for business and personal purposes.
Learn to manage your time and finances
If you want to have the best travelling experience, you'll have to learn how to manage your time and manage your finances. So, managing time and finances are some of the educational benefits of travelling. It makes one self-sufficient and enhances management skills.
It's a fact that successful long trips to dream destinations cannot happen without proper time and finance management. You need to manage your day-to-day expenses and get yourself a fixed monthly budget so that you can see the world without being too hard on your pocket.
Not only finances, but you'll also need to learn how to be on time for your flights, trains, or car rides. Otherwise, you'll never be able to complete your itinerary as planned.
Travel Benefits – Boosts creativity
Amongst the multiple educational benefits of travelling, boosting your creativity is one of them. Travelling allows you to get flexible, connect with people and exchange your thoughts and ideas with them.
When you travel, you meet lots of people and eventually your perspective to see the world changes. This also increases your creativity level. It allows you to take inspiration from these people's lives and their work, and implement it in yourself.
In addition to this, you even get to learn about various businesses. So if you are looking for a new business idea, you can observe businesses and entrepreneurs running across the world and implement them back in your homeland. Such is the impact of travel on education.
Travel Benefits That Can Educate- Enhance communication
Learning to communicate in different ways while you are travelling is another benefit of travelling. Effective communication is among the various educational benefits of travelling. 
Every country in the world has its national language. On top of that, the locals living in various regions might also be using a different language to communicate.
Hence, before you start travelling you'll at least have to find out the basic way to communicate with the localities. This could be by learning hand gestures, facial expressions, or a few words in their language.
Moreover, if you love learning new languages, then travelling is the best way to do that! By communicating with native speakers and listening to them you'll be able to learn any language faster. Remember, practical learning is way more effective than theoretical.
Travel Benefits That Can Educate: Learn new things by challenging yourself
While travelling, you'll always have to challenge yourself. You cannot find everything easily when you are on a trip. There might be days when you'll have to do things that you might never have done in the comfort of your home. The ability to take up challenges is one of the educational benefits of travelling.
At every step of your journey, you get new challenges and uncomfortable situations. And this is one of the educational benefits of travelling and it teaches you how to tackle problems and embrace them.
Be it staying at no network zones, far off from social media and without any communication with your near ones. Or trying your hands on a new adventure activity, you will always end up having fun!
Impact of Travel on Education – Get closer to the inner you
Finally, one of the most important travel benefits is that through travelling you get closer to yourself. Travelling gives you a chance to relax and have fun in your life. It makes you realise the importance of breaks in life and saves you from your usual tiring work routine.
An impact of travel on education is that it helps you find valuable answers to important life questions such as: "Who am I?", "What's the purpose of my life?", etc. When you react to other people's actions and engage with them, you realise the true you!
If you are stuck with your life, and not able to make any decisions, just start travelling. Extensive travelling will help you solve your problems and make the best decisions for your lifetime.
Most Popular Careers in the Travelling Industry
Now that you know the travelling benefits in our education, let's have a look at the different careers available in the travel industry. One of which is the ability to travel at any time of the year. 
Unlike normal jobs, where you hardly get to travel once or twice a year, with a job in the travelling industry you can explore the world while earning an income. These are some of the benefits of tour and travel careers. 
Here are some of the popular careers in the travelling industry.
Flight Attendant
Flight attendants usually work to ensure the safety and comfort of passengers. The working hours of flight attendants are random. However, they get various benefits such as discounted or free travelling coupons, which can be used to explore new destinations across the globe.
Besides, flight attendants get to travel in stunning aircraft. They even get a decent income with extra bonuses. Flight attendant jobs are posted by many airlines on their website. So if you are interested you can check and apply for a flight attendant post directly.
Travel Agent
Travel agents are people having expertise in their industry. Such people can provide advice related to hotels, itineraries to follow, transportation, etc. to clients.
To make a career as a travel agent, you should have extensive experience in travelling the world. Of course, a certification is not required, but you need to have experience. You will have to learn to communicate with your clients, understand their requirements, and provide the best possible solution to them. And for all of these, you'll need to travel a lot.
Content Writer/Travel Journalist
Travel writing as a career has gained lots of popularity in the past few years. However, through travel writing only, it might not be easy to make a living, but if writing is your passion you'll love this job.
While there are full-time travel writing positions available, most people prefer working as freelancers. You can get projects from freelance portals and share your travelling experiences by writing articles. Thus, it is one of the most lucrative careers in the travelling industry.
Event Coordinator
Event coordinators get work for local events such as weddings, parties, etc. as well as large events such as trade shows. Such events are a great opportunity for event coordinators. These allow them to travel to various locations and manage the entire event. Coordinators are even required to meet vendors and oversee everything.
Cruise Line Worker
Cruise line workers get the ability to make a living while travelling the world. There are several employment opportunities available on cruises such as restaurant servers, shop clerks, etc. Each of these opportunities comes with the benefit of free food and accommodations. Careers at cruises can be found through the websites of cruise lines.
Travel Benefits in Our Education – My Opinions
A few years back, when I was in Delhi, I travelled to Nainital all by myself. From my experience, I realised the educational benefits of travelling. I came to know about the mythology of the place and learned that personalities like Amitabh Bachchan, Kabir Bedi, Manish Pandey, Major Somnath Sharma, and Field Marshal Sam Manekshaw studied there. This is how you learn. 
These were some of the travel benefits to education and popular careers you can pursue to fulfill your travel dream as well as the benefits of tour and travel careers. Now that you know them all, start exploring!
FAQ
1) What are the educational benefits of travelling?
 Exposing students to different cultures allows them to respect and understand the world as a whole, rather than in segregation or isolation.
2) What are the best benefits of travelling?
1) Travel Makes You Happier
2) Travel Lets You Disconnect and Recharge.
3) Travelling Relieves Stress and Anxiety.
3) Why travel is important in our life?
Travelling keeps away stress, depression, and anxiety. It provides a new atmosphere taking out a person from their comfort zone. Overall, travelling broadens the horizon of a person.
You may also like: