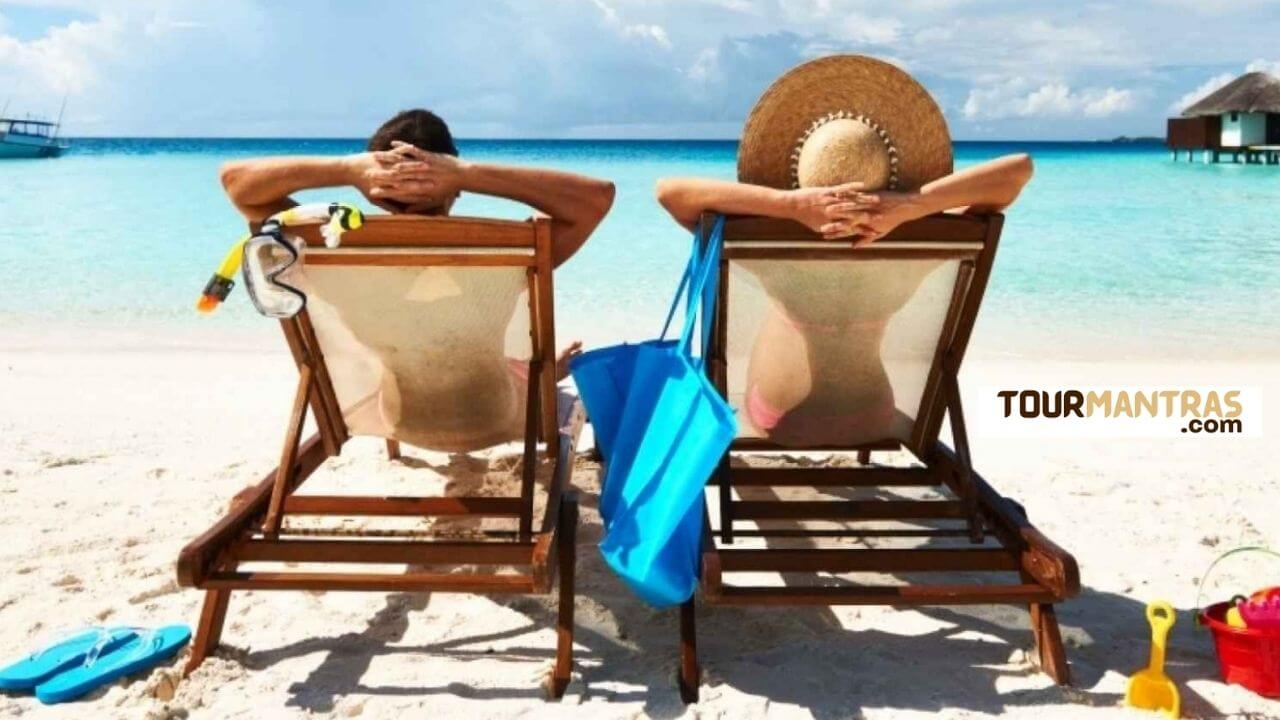 You may often have heard people saying a lot about the importance of tourism in many regards. When one group elaborates on its economic effects, the other is more interested in its impact on human life. One way or the other, people love talking about it a lot.  
So what is this fuss all about? Why are people going crazy about it? Why are they making travelling the aim of their life? Why is this hype everywhere regarding tours and travel?
But most of all: Why should one travel more often?
Here, we'll take you through a journey that'll lead you to the importance of tourism, why to travel, travel benefits, best tourist places in the world, tourism trends, travel interests like eco-tourism, etc.
Importance of Tourism: What is Travel & Tourism?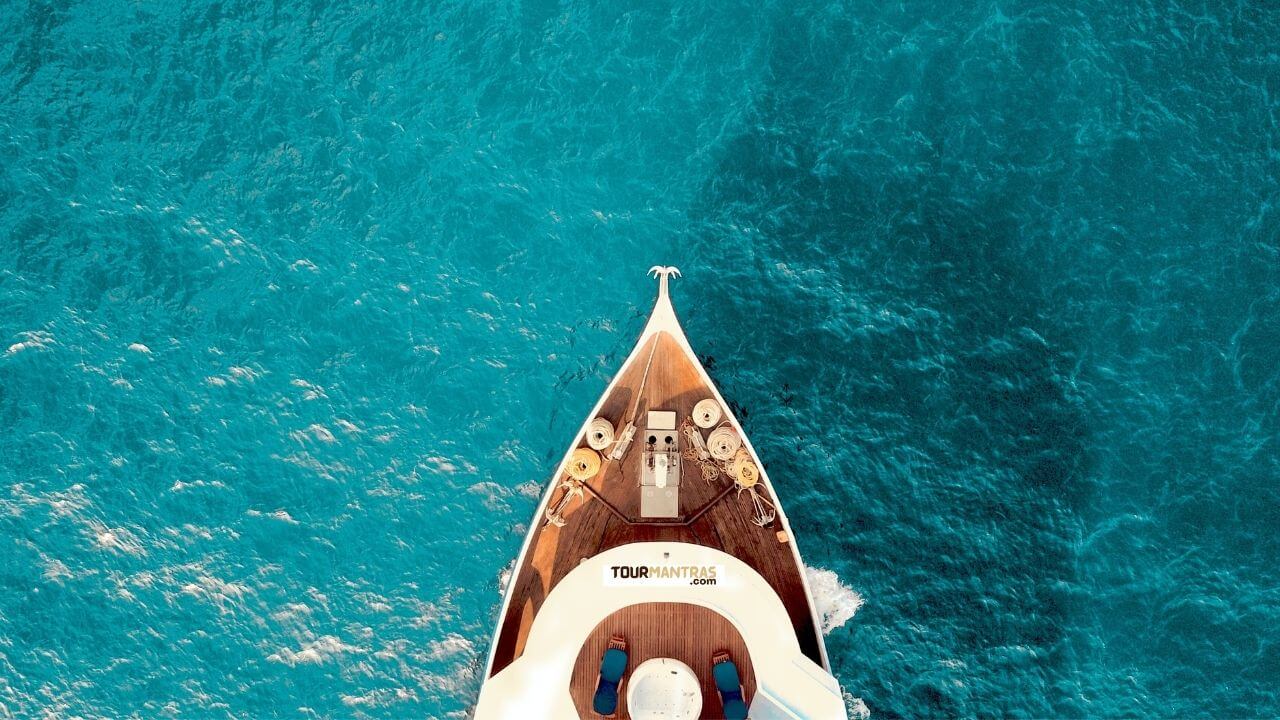 What is meant by Travel? Before that, let's have a quick review of what these two terms narrate to; I bet you never knew the meaning of these frequently used terms 'Travel' and 'Tourism'.
Originating from the old French term 'travail', which meant 'heavy labour' the term travel now refers to the movement of people or objects and other conveyances between various areas of the geographical regions.
When people travel for a short time to other places from their normal habitation, they utilise goods and services like transportation, accommodation, food, etc., during these brief visits. This whole process is known as tourism.
Over the past few years, before the pandemic, the concept of tourism has been rapidly spreading and every 2 out of 4 people are going to different places from time to time. Instagram is full of uncountable travel-loving influencers.
It even had become a standard and an honourable thing to travel. We often see every celebrity going to places and posting pictures, talking about the speciality of a particular place.
However, things have changed a lot during and after the pandemic. Just as the situation got better, people packed their travel stuff, and we're like, get, set, ready, go!
But the hype of travelling was never over. Travelling and tourism have more importance to be known than to be understood as just a trend. Let's dive into all those reasons that make travel and tourism so crucial in our lives.
Also, do not go anywhere, this blog is a little long to state the importance and benefits of tourism. So, sip a cup of coffee, lie down on your couch, and enjoy reading!
Importance of Tourism – Why You Must Choose to Travel?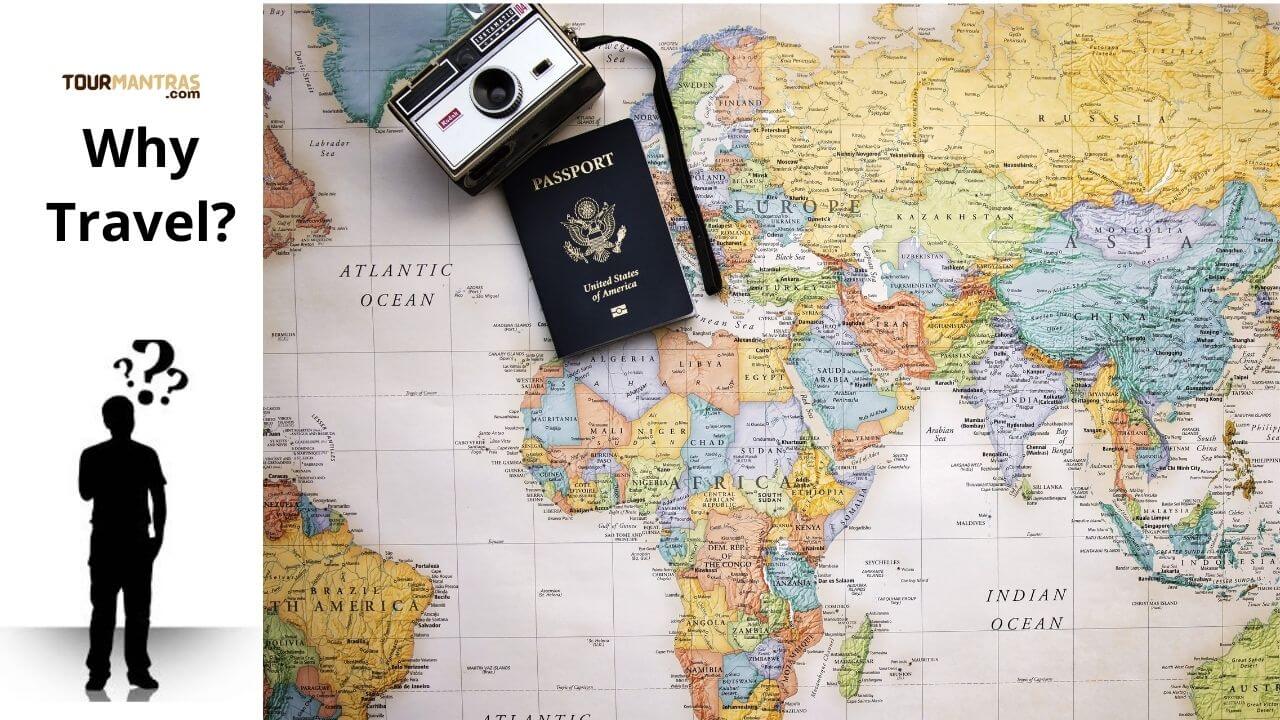 People have different travel goals. Some want an escape from the routine life; some see travel as an opportunity to grow, while some are there for some business. But the reasons why people are travelling this much today are not limited to just the three mentioned above. There are a lot more incentives for people to travel. They are:
1. Discovery of New Cuisines
One of the most enjoyable things about exploring new destinations and cultures is savouring food! It might be lush coconut curries and stir-fried insects in Thailand or amazing street foods in India.
Still, the timeliness to taste traditional transparencies from different corners of the world will offer you unparalleled flavours and customs. This is why tourism is important.
2. Exploring Diverse Cultural Diversity
Travel is a fabulous idea to immerse yourself in the social and cultural diversity that exists in our world. From festivals to food, attires, daily life, weddings, and funeral ceremonies, it's mind-blowing to watch the novel ways unconventional ethnic groups and tribes prefer to praise life and the ancient practices that speak of everyday living.
3. Business Purposes
Business travel is considered great and a vital part of motivating employees, making them think and work creatively. These business travels allow the employees to learn a new set of skills. They get to experience cultural diversities. Such experiences also build their confidence. This is the importance of tourism in our lives!
4. Travel Vlogs – A Video Story of New Age
The visual storytelling that video content provides is excellent for travel. It's a great way to explore new and unparalleled panoramas on travel. These travel videos resonate with enthusiastic travellers in a way that can be finicky with written content.
Travel vlogs provide a more individual procedure that connects an enlightening adventure with amazing creativity.
5. Increasing Social Networks
Travelling allows us to build associations and connections with people from places all across the world. Building connections and establishing a network abroad is one of the smartest things you can do in today's fast era. It can be such an enriching aspect of travel.
6. Travel to Disconnect and Recharge
While travelling, the obligation to communicate with different kinds of spirits purifies you from your ego and throws up exciting trials on you as well. This is why tourism is important in our lives.
During the process, you find out that you are competent for producing and doing things much more than you thought you could. When you travel, the skills that you gain help you grow more open towards life.
7. Adventures and Tour Stories to Tell
While travelling, the obligation to communicate with different kinds of spirits purifies you from your ego and throws up exciting trials on you as well.
During the process, you find out that you are competent for producing and doing things much more than you thought you could. When you travel, the skills that you gain help you grow more open to life.
Later, you can speak volumes about your travel tales to others and get them inspired. Give a read at some of the exciting and fun-filled experiences through these travel tales on Tourmantras.
Importance of Travelling – 7 Reasons Why Travel Is Important
The importance of tourism is significant in our lives. Let's check the 7 reasons why you should start travelling right now!
1. A Happier You
Travelling is the freedom and readiness to be on the path with no deadlines or duties or the systematic exploration of new destinations, foods, cultures, and friends. But tourism is a great plan to realign and attain balance in your life, ending in a happier, healthier you!
2. Travel is an Educational Experience
Travel gives phenomenal timeliness for you to learn and educate yourselves with many new elements. Yes, you obtain information from travel escorts, and you may be able to visualise what you are perceiving. Nothing matches the sun on your face or the snow in your hair; the experience is invigorating and irreplaceable.
3. Gets You Out of Your Comfort Zone
Whether you explore independently or as a member of an organised group of tours, you're stepping into a radically new life that may be well out of your comfort zone.  This is another importance of tourism in your life.
4. Travel – A Stress Buster
The researchers discovered that despite just one brief vacation "free of the mode, has large, positive and instant impacts on observed stress, strain, and well-being." Furthermore, the beneficial influences persist quite a while after you return home.
5. Everlasting Memories
When travelling with your loved ones or alone, never neglect to capture the pictures as they'll carry your memories long in life. Take a camera along with you and shoot your pleasant moments. Later in life, you can embrace and cherish sweet memories with your friends and family. Besides, the adventures that you experience also become thrilling stories for characters to listen to.
6. You – An Adventurer
Whatever your primary expectations and trip programs are, it's more than likely that you'll have thrilling adventures along the way. Seldom is its daily confrontations that dish up incredible experiences taking you on an impulse, but odds are you'll be travelling home with a few anecdotes to tell.
7. Improvement in Health
Travelling is the most suitable choice for those who believe in commencing a healthy life. People who travel are scarcely inclined towards health problems as they are more agile. The benefit of travelling starts producing significant effects before the trip even begins.
Travelling incorporates bodily exercise or movement, which improves heart health by maintaining blood pressure and even anticipating a stroke. Travelling widens your horizons and boosts brain strength, energy, health, and productivity.
These were the significant benefits of tourism. But the benefits are not limited to these only. Other benefits of travelling are:
✅ Travel looks excellent on your resume
✅ Boosts creativity
✅ Encourages you to learn a new language
✅ Great business ideas
✅ You'll love your home even more
✅ Self Development 
✅ Insurance of inner peace
✅ A more intelligent and responsible you
✅ You make new friends
✅ Feel the difference in the smell of the air of different places
✅ Happiness it brings is infectious
So, by now you must be totally convinced about the importance of tourism.
Don't go anywhere! We are yet to finish!
We will cover the importance of a travel guide, the best places to travel, the best travel apps, must-have travel gadgets, and plenty more.
Tourism Importance: Importance of Travel Guide
A travel guide is important to plan your trip as per your requirements. So, you must consult an expert or travel guide online to know how to plan the trip and create the itinerary list. Else, you can also contact a tourist guide after reaching your travel destination. But we recommend you have a tour plan beforehand.  At TourMantras, you will get authentic information about tour tips and guides like:
✅ Complete Travel Guide to Visit Germany.
✅ Complete Travel Guide to Visit France.
✅ Complete Travel Guide to Visit the UK.
✅ Complete travel guide to Visit the USA and much more.
Also, you will get information about:
✅ How to travel cheaply?
✅ Which activities to try at different tourist destinations?
✅ Which all cuisines to try at different tourist destinations?
✅ When to travel and where?
So, stay tuned to our blogs.
World's Most Popular Tourist Places
The importance of tourism is such that it helps you explore such wonderful places. The world is full of places worth visiting. But if you want to stick to the popular tourist spots in the world, check out the below compilation will help you decide.
Europe
European architecture, historical museums, and lavishing landscapes have never failed to attract people from all over the globe. Europe is a perfect tourist destination for family trips and solo travellers.
Best Countries to Visit in Europe
✅ France
✅ Italy
✅ Switzerland
✅ Greece
✅ Norway
✅ Spain
✅ Denmark
✅ Sweden
✅ Scotland
✅ Germany
Africa
African countries sit on the bucket list of most nature, adventure, and wildlife lovers. The continent is full of countries with natural attractions, wildlife, and beaches. Besides, the local culture in Africa is worth experiencing!
Best Countries to Visit in Africa
✅ Tanzania
✅ Mauritius
✅ Egypt
✅ Kenya
✅ South Africa
✅ Ethiopia
✅ Zimbabwe
✅ Uganda
America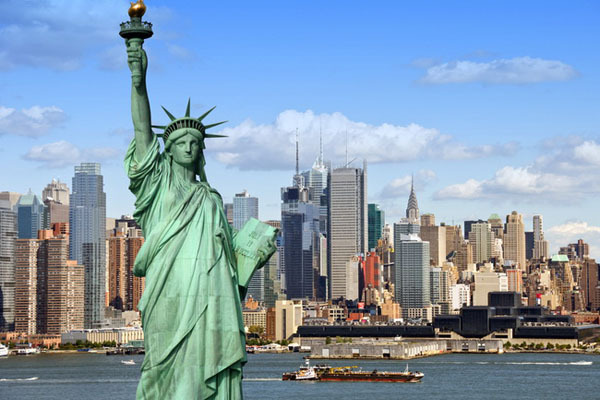 It is home to several best tourist destinations across the world. From coastlines to historic cities, mountain getaways, and food, American countries have a lot to offer, leaving you spoilt for choice. It's no wonder that American countries are the top pick amongst travel influencers and bloggers.
Best Countries to Visit in America
✅ United States
✅ Brazil
✅ Mexico
✅ Cuba
✅ Canada
✅ Venezuela
✅ Costa Rica
✅ Panama
Asia
Asia is the world's largest continent and the go-to place for budget travelling. It offers a range of skyscrapers, architecture, and historical attractions to choose from. Apart from businesses, the culture of people in Asian countries will leave you stunned!
Best Countries to Visit in Asia
✅ Japan
✅ Thailand
✅ Maldives
✅ China
✅ Malaysia
✅ Sri Lanka
✅ Indonesia
✅ Bhutan
✅ Nepal
Australia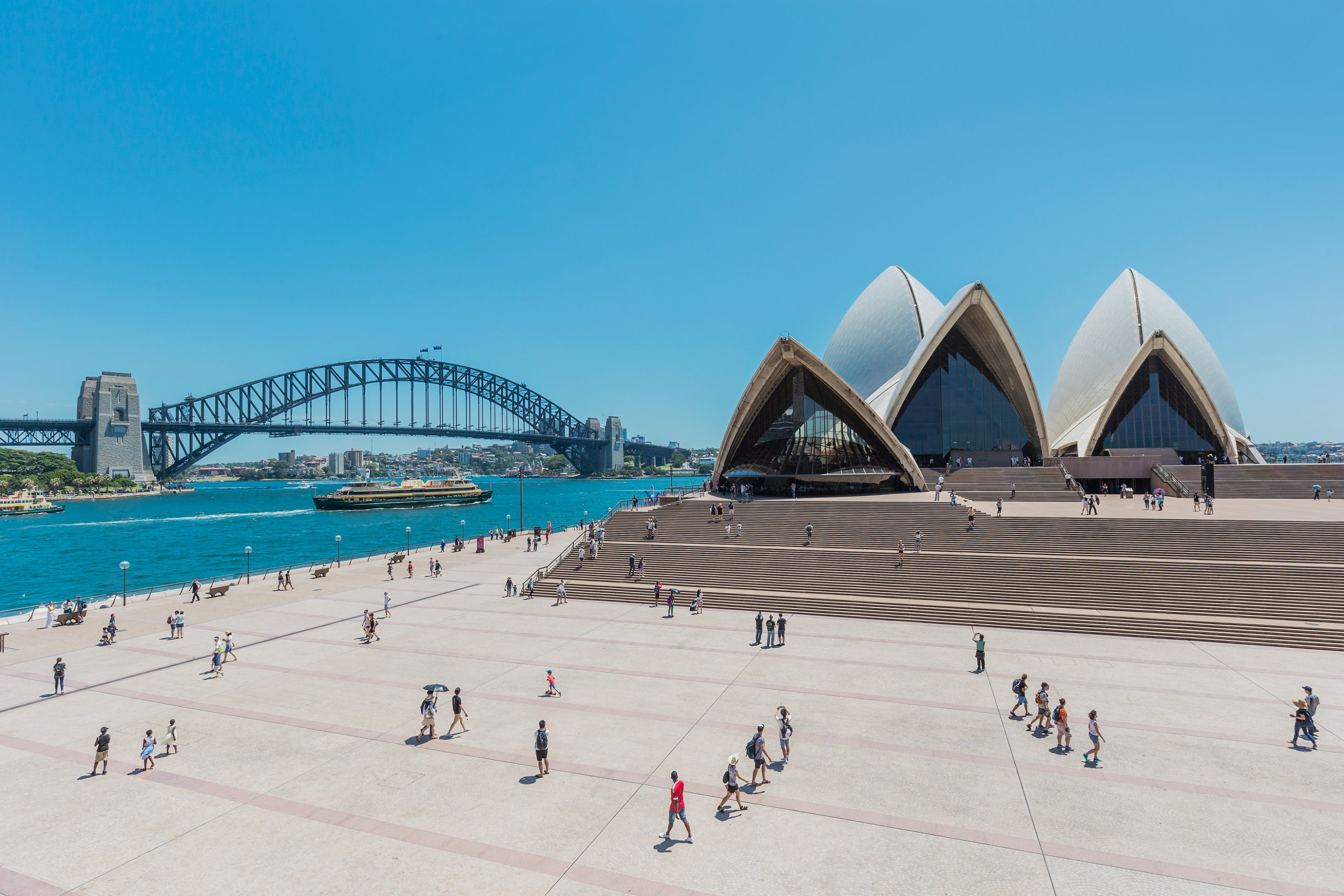 Australia is the dream destination of most people on earth. And why shouldn't it be? After all, the continent has a perfect blend of natural beauty and a modern lifestyle. 
On the one hand, you can enjoy the scenic attractions, and on the other, you can enjoy the vibrant day and nightlife. Not to forget, being an island continent, you get to spend days on stunning beaches and sand islands.
Best Places to Visit in Australia
✅ Sydney
✅ Tasmania
✅ Fiji
✅ Wellington
✅ Melbourne
✅ Auckland
✅ Canberra
✅ Brisbane
Below mentioned are the types in tourism, let's check them out below!
Travel Interests
In recent times, newer ways to tour and travel are emerging. These newer travel trends have opened up new ways to explore the world. Let's check the newer tourism types that are going to revolutionise the travel industry.
✅ Adventure Tourism – This type of tourism involves a certain degree of risk involving various activities like – Hitchhiking, trekking, mountain climbing, etc. It also helps to connect with the culture of different places.
✅ Agritourism – This type of tourism enables travellers to tour any farm or ranch in rural areas and stay there for some days.
✅ Ecotourism – Ecotourism is responsible tourism.  It involves travelling to natural tourist areas. Subsequently, such tourism promotes environmental conservation and helps in the well-being of the locals.
✅ Cruise Tourism – This is a type of tourism that involves holidaying mostly or partly on a cruise ship.  Such tourism can happen on river and ocean boarding yachts or massive ocean liners.
✅ Business Tourism – Business tourism means indulging in tour activities during business travel.
✅ Disaster Tourism – It includes touring to places where man-made and natural disasters occurred.
✅ Escorted Tour – Travelling in an escorted group of several travellers to various destinations is known as an Escorted tour. It is unlike a solo tour or family tour.
Such is the importance of tourism which will help to explore various places in different ways.
Best Adventure Activities While Travelling
Many of travellers will look for fresh, refreshing, and adrenaline-rushing activities during their tours. During your tours, you may look to do something different to make the experience one to remember.
But which are the activities to try during tours? Try out a few of these activities, and you're bound to find a new outdoor hobby to help you enjoy nature on your next vacation.
✅ Skydiving – Skydiving or parachuting is an extreme recreational activity done by travellers across the world. But this activity comes with certain risks. So, you must be mindful of that. 
✅ Ziplining – Zip lining is a fun travel activity that includes riding on a steel cable using a belt or protective seat between two points. Generally, such activities are organised in mountainous places or valleys.  
✅ Bridgeclimbing – This is another adventure activity that involves climbing up to the highest summit of a bridge. 
✅ Exotic Car Driving – This is a car driving activity done by travellers during their tours at various travel destinations.
✅ Rafting – Rafting is an outdoor recreational activity done using an inflatable raft row across any water body.
✅ Sandboarding – Sandboarding is an activity involving a board sport done on rivers, seas, sand dunes, etc. 
✅ Bungee Jumping – Bungee jumping, also known as bungy jumping, is an activity in which you will get tied to an elastic rope and have to jump from a great height. 
✅ Caving – This activity involves cave exploration.
✅ Paragliding – This is another adventure sport in which you will be flying a paraglider. A paraglider is a foot-launched, light, and free-flying glider aircraft with no primary structure. 
✅ Trekking – Trekking means an adventure activity covered on foot. Trekking spots can be mountainous terrains, valleys, forests, deserts, beaches, and much more.
✅ Hitchhiking – Hitchhiking is travelling from one place to another through free lifts.
✅ Rock Climbing – This is another popular tourist activity that involves a steep piece of rock. Basically, you will have to reach the top by climbing.
✅ Extreme Biking – This activity involves riding a motorbike or bicycle on rugged terrains. 
✅ Glacier Climbing – This is another exciting activity for adventure lovers involving a lot of adrenaline rush. The activity involves climbing up to reach the top summit of the glacier.
✅ ATV Riding – You can try out ATVs if you like off-roading.
And many more activities are there that can be adrenaline boosters and make your travel experiences really memorable.
Below mentioned are the best travel apps to ease tourism, let's check them out below!
Ease of Tourism – List of Best Travel Apps
Here, we have listed the best travel apps to ease your tourism. These apps help to book tickets, and hotels, plan for trips, order food, book adventure activities, and much more. You can install these travel apps easily on your phone while you are travelling and get your things done.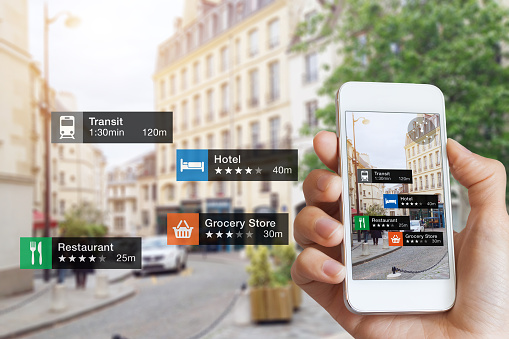 Best Travel Apps to Book Hotels 
Here, you can check the list of some of the best hotel booking apps to tour. Check these apps to compare the latest prices for hotels, lodges, hostels, etc. 
✅ Booking.com – Headquartered in Amsterdam, Booking.com is an online travel booking platform.
✅ Hotels.com – This is a global hotel booking service provider for travellers across the world.  
✅ Priceline – It is an online travel company to helps you find the best offers for travel-related purchases like hotel accommodation, flight tickets, and much more. 
✅ Expedia – Expedia Group is a US-based online travel firm focused on business and consumer travel.
✅ Airbnb – Airbnb Inc. is a US-based online marketplace for travel accommodations and lodging, mainly homestays, and other tourism activities.
✅ Make My Trip– It is an India-based online travel company to book air tickets, train tickets, hotel bookings, travel packages, and much more. 
✅ Oyo Rooms – OYO Rooms is an Indian multinational online travel portal. You can book hotels or homestays during your trips.
✅ Goibibo – It is an online hotel and flight booking platform for travel lovers.
✅ Cleartrip – Headquartered in Bangalore (India), it is a global online travel firm. You can book train tickets, flight tickets, hotels, and other tourism activities in the Middle East and India. 
✅ Trivago – Founded in Düsseldorf, Germany, Trivago is the world's #1 online hotel search platform. You can search for hotels, compare prices, and book hotels.
Best Travel Apps to Book Tickets 
When travelling, you may suddenly need to book tickets for commuting from one place to another. Here, comes the role of flight, train, and cab booking apps!
✅ Skyscanner – It is one of the best online flight ticket booking portals in the world.
✅ Google Flights – Google Flights provides services related to online flight booking. It helps in the purchase of flight tickets through various third-party suppliers.
✅ App in the Air – App in the Air is the personal flight booking app. Over here, you can track your itineraries, and manage boarding passes for miles across airlines.
✅ Kiwi – It is one of the popular flight booking service providers. You will get loads of offers on your flight bookings. 
✅ Hopper – It predicts the prices of air tickets and hotel bookings and helps you choose the best services at great rates.
✅ IRCTC – It is the official website of Indian Railways to book train tickets primarily. However, you can book flights as well on this platform.
Best Travel Apps to Navigate
These are some of the best travel apps which you can use to find out the best places to travel. You can easily navigate through your tourist spots during your vacation.
✅ HERE WeGo Maps – Operated by Here Technologies and developed by Nokia, it is a popular web mapping and navigation service provider.
✅ Google Maps – It is the world's most popular navigation app to help find the nearest hotels, shops, and restaurants, and also navigate through various routes to reach your destination.
✅ Map Factor – It is an absolutely free GPS navigation app. The app also comes with offline features as well. You can use it even in places where there is no internet!
Best Travel Apps to Plan Your Trip
These are the best travel apps that will help you to create your itinerary list. 
✅ Packing Pro – It is a free travel list app with plenty of features and completely customizable lists for packing to plan your trip.
✅ Roadtrippers – It is a web-based application to help plan your road trips.
✅ TripAdvisor – It provides millions of reviews and information regarding accommodations, food, and other travel-related topics. You can also book hotels, and flights, and do plenty of other stuff.
✅ Loungebuddy – It helps travellers to find the cheapest and nearest lounge in the network.
✅ Triplt – This online web portal helps you organise plans for your next trip and book flights, accommodations, and other necessary stuff required during travelling.
✅ Kayak – You can plan your trips or book hotels, flights, and others through Kayak.
These are the top hotel booking apps at present.
In case you want a tour to India, check these best travel apps!!
Top 20 Mostly Used Indian Travel Apps While Travelling
Below mentioned are the must-have travel gadgets required during tourism, let's check them out below!
Best Travel Gadgets to Use During Tours
Here is the list of best tour gadgets to use while travelling.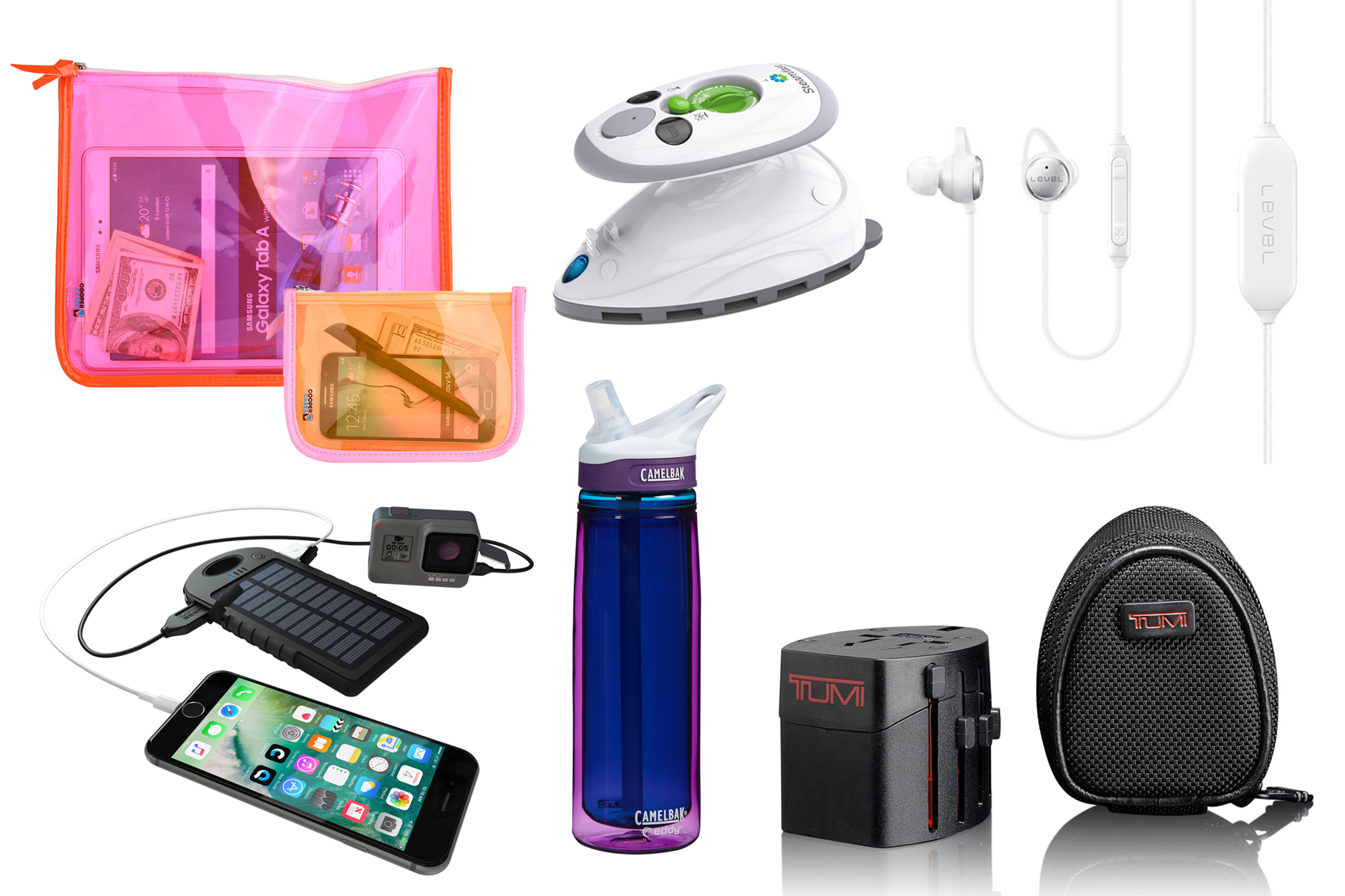 ✅ Universal Travel Adapter – This multi-point travel adapter is a must-have for tourists.
✅ 20,000 mh Power Banks – Often there will be times when you will not find electricity to charge mobiles. A power bank can be your saviour.
✅ Mini Surge Protector – Mini surge protectors are a must-have gadget to carry during trips.
✅ Portable Luggage Scale – It saves time at airports where you will have to measure the weight of your luggage.
✅ Packing Cubes – These are small pouches to help organise and keep small travel kits and gadgets in one place.
✅ Travel Pillow – It is quite essential when you are camping, trekking or hiking.
✅ Selfie Stick – Helps you take selfies and make videos conveniently.
✅ Air Pods – These are wireless high-tech ear pods to listen to your favourite music while travelling.
✅ Gimble – It is mainly useful if you are clicking professional photos or making videos for YouTube. Gimble ensures that your videos do not get affected even during the slightest disturbances.
✅ Vlogging Camera – Vlogging cameras like GoPro are a must-have for professional content creators while travelling.
✅ DSLR Camera – Helps to click beautiful scenes while travelling and capture beautiful moments of your trip in photos.
✅ Camping Tent if you are camping and many more such gadgets.
To know more about travel gadgets for travellers check this link about cool travel gadgets here!
Top 25 Cool Travel Gadgets – A Traveller Must Have in 2022
Final Words on Tourism Importance
Travelling is thus an essential part of life. What you learn in schools and colleges, travelling helps you learn double. It makes a man out of you. This is where the importance of tourism lies in our lives. If you are a travel enthusiast or planning your next travel get in touch by commenting in the comment section. We will revert to your queries ASAP. Also, subscribe to our blogs to stay updated on the latest tourism experiences.
Tourism Importance FAQs
1) Why is travelling important?
Travelling forges bonds between humans. You learn about the food, culture, lifestyle of people living in different parts of the world. Another importance of tourism is that you can learn the history of a place besides exploring them. Tourism gives that break to people from their daily stress.
2) What are the benefits of tourism?
The tourism benefits are:

a) Get the mind's peace.
b) One of the biggest benefits of Travelling is that it takes you out of your comfort zone.
c) Develop creativity, communication skills, confidence.
d) Helps to widen horizons.
e) You will learn real-life skills through real-life education.

3)  What are the best travel apps?
Travel apps are useful applications that make travelling easy. Here are a few apps –

a) MakeMyTrip
b) Booking.com
c) Hotels.com
d) Priceline
e) Expedia
f) Airbnb
g) OYO Rooms
4) Which are the best travel gadgets?
Travel gadgets are very important for travellers to travel with ease. Some of them these gadgets are:

a) Universal Travel Adapter
b) 20,000 mh Power Banks
c) Mini Surge Protector
d) Portable Luggage Scale
e) Packing Cubes
f) Travel Organiser
g) Travel Pillow
h) Selfie Stick
5) Which are the best travel destinations in the world?
The world is teeming with fabulous tourist destinations across the world. Here are a few of them:

a) France
b) Germany
c) Switzerland
d) Italy
e) Austria
f) Spain
c) Netherlands
d) USA
e) Canada
f) Brazil
g) India
h) Japan
i) Turkey and much more.

6) Which are the best places to travel in Africa?
There are various places to visit in Africa. Some of them are:

a) South Africa
b) Zimbabwe
c) Kenya
d) Tanazania , and much more.

7) Which are the best places to travel in the Americas?
America includes both North & South America. So, here are the best countries to travel to.

a) USA
b) Canada
c) Mexico
d) Brazil
e) Peru
f) Bolivia
g) Chile, and much more.
8) Which are the best places to travel in Asia?
Some of the best tourist spots in Asia are –

a) India
b) Japan
c) Malaysia
d) Indonesia
e) Singapore and more.

9) What is ecotourism and its importance?
Ecotourism is one way of travel that is best for tourist lovers. This nature includes forests, deserts, and wetlands. Ecotourism is helpful in fostering and preserving the natural environment. Ecotourism is important as it enables travellers to contribute to boosting local economies and help protect the environment.