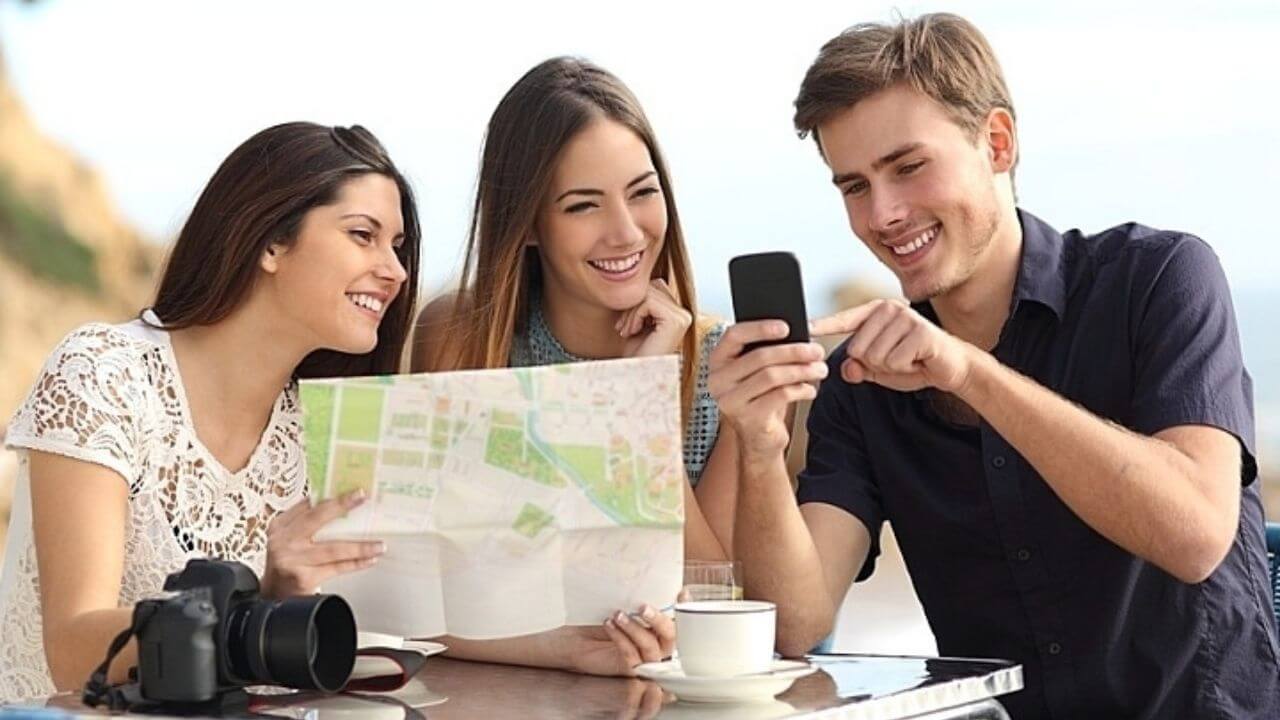 "Jobs fill your pockets, adventures fill your soul."
Indian Travel Apps are of great use these days for such adventure seekers and travel freaks. They love to travel and always want to spend time with their friends and families. As per the survey, they say that 25% of Indian people travel every year.
For starting any travel, an itinerary is necessary. In 2021, with digitization, various Indian Travel apps keep travellers one step ahead. These travel apps are available for comfort and hassle-free journeys. These travel apps will share journey details, ticket fares, room bookings, and many more.
In this article, I will discuss the top 20 must-used Indian travel apps while travelling. And you can bookmark this article for your travelling help. These travel apps in India will also help international tourists to travel in India with ease.
List of Indian Travel Apps while Travelling
Listed below are the top Indian Travel apps that you can use while planning your trip. Read on to check the same.
Apps for Booking a Cab: Uber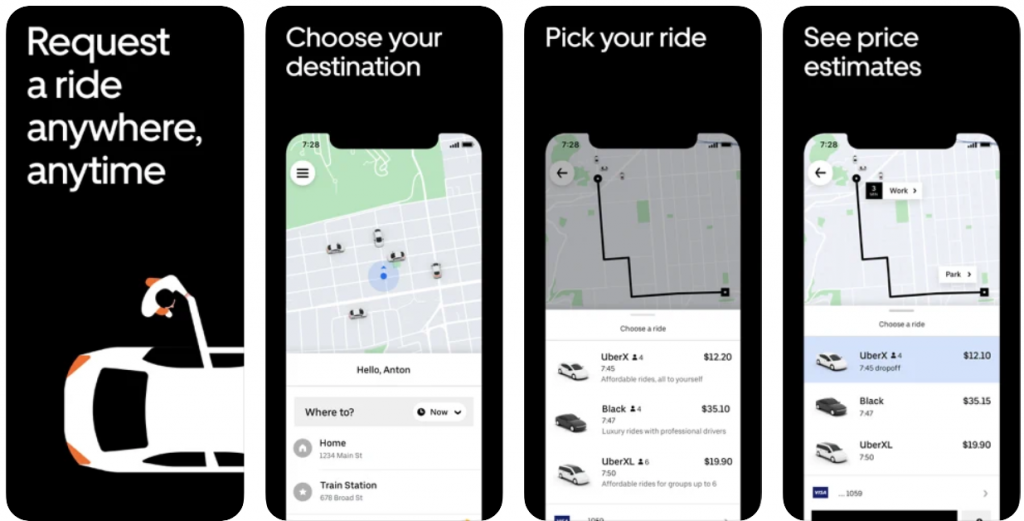 Uber is an easy-to-use and budget-friendly cab booking application that can be used as an Indian Travel app during your journey. Uber provides a safe journey to reach your destination. If you don't know the way to reach the destination, you can drop your destination location.
There are several ride options like shared riding, prime ride, and sedan ride. In shared riding, you can ride with another co-passenger in the same cab. A shared ride provides an affordable and longer ride experience.
However, Uber's prime ride and sedan ride allow you to book your private cab experience. In the prime ride, you will get a 4-seater capacity car. And Uber Sadan rides, you will get up to a 6-seater capacity car. Nowadays, Uber offers a city ride experience which means you can book your cab for intercity travel. Thus, Uber is one of the best Indian Travel apps.
Also, Read Our India Travel Blogs
Ola Cab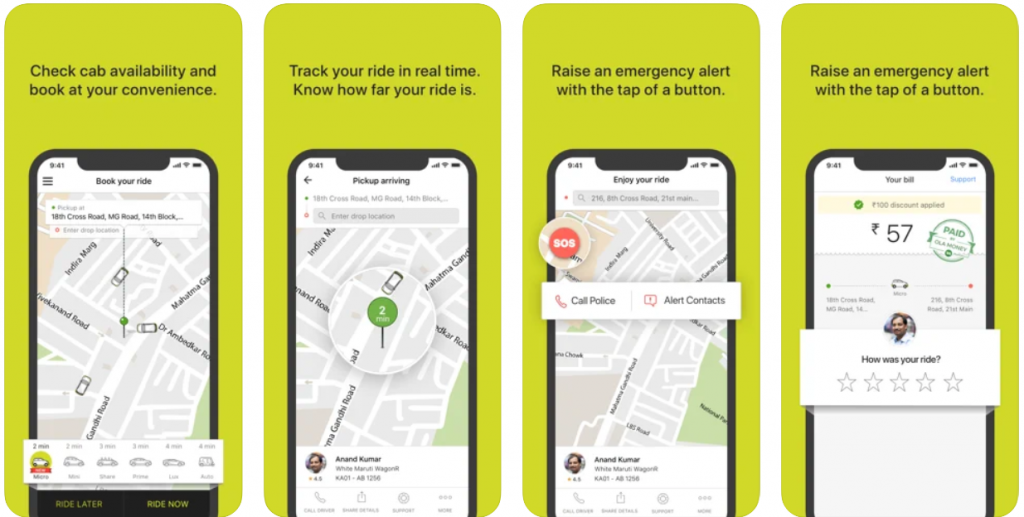 After Uber, Ola is the popular online cab services platform that can help you enjoy a hassle-free travel experience. Ola is one of the most used Indian travel apps recommended by several users. Ola Cab offers an Ola money feature that helps to make payments using the Ola Money Postpaid Service.
Like Uber, Ola offers different riding experiences like shared, micro, mini, and a lot more. Using an Ola cab, you can travel the entire city in a hassle-free journey. Like Uber, Ola also provides safety during your travel.
Along with the cab service, Ola offers Ola bike service to help you travel around the local market. It is thus one of the best Indian travel apps.
Indian Travel Apps – Zoom Car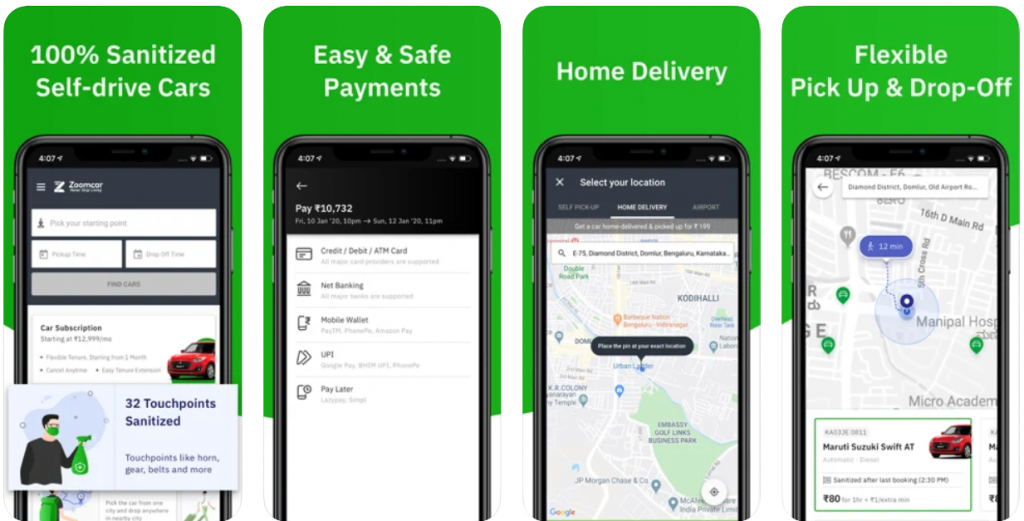 Zoom Car is a car rental service provider in India. Zoom cars are recommended Indian travel apps while travelling in India. If you can drive and have a valid driving license, you can hire a Zoom Car for travelling within India.
Zoom Cars have Flexi pricing options for your family ride. Zoom cars provide you with a car along with the proper documents (like insurance paper, and pollution paper). All the cost estimation includes fuel charges. Zoom Car has thus become one of the best Indian Travel apps.
Zoom Car has an excellent support system. If your car breaks down, they will be ready to help on your road. To book a Zoom Car, you have to go to their official website and put the required information like pickup address, and destination address. After completing all the details, you will get your car. Now, you can drive with your friends and families.
Indian Travel Apps for Ticket Booking (Flight/Train)
Yatra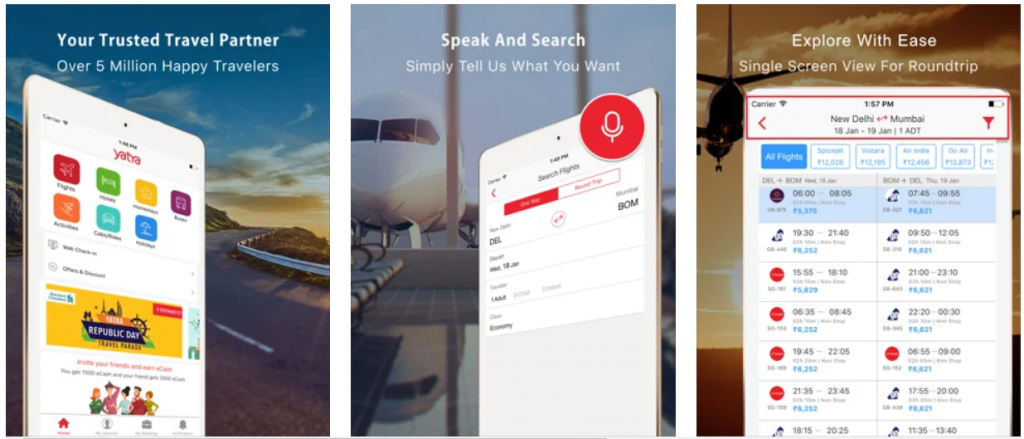 Yatra.com is an online flight booking app mainly used as an Indian travel app. Yatra.com offers discounts while looking for a flight. All kinds of domestic and international flight bookings are done here.
Yatra.com has an easy-to-use, simple user interface that helps to book a flight within a minute.
Yatra application is available both for iPhone and Android users. After booking your flight ticket, you will get a confirmation. Even you will receive every update regarding your flight timing.
Besides booking flight tickets, yatra.com offers hotel booking and other hospitality, which are useful during travel. Yatra.com, as one of the best Indian Travel Apps, offers excellent customer support if you face any issues.
IRCTC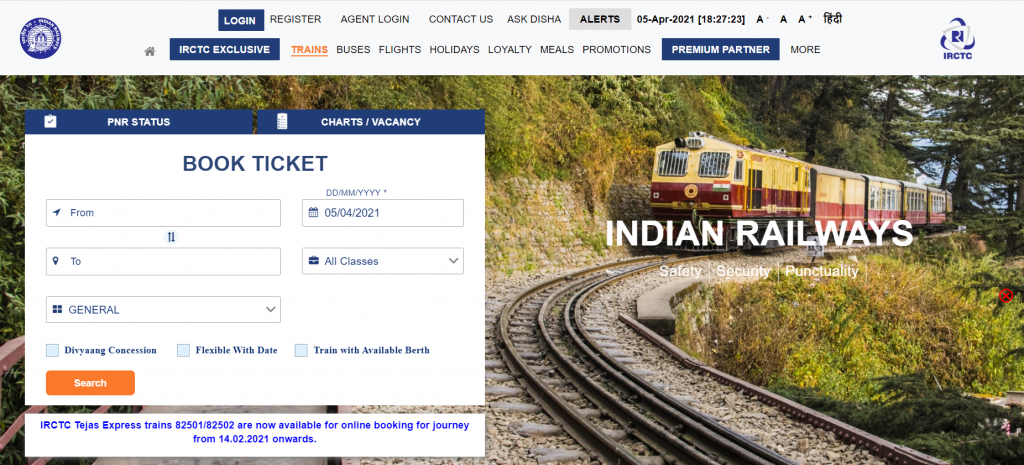 IRCTC is one of the most used ticket-booking platforms operated by the Indian Government. For train travellers, IRCTC is the secure and safe ticket booking platform used by most Indians.
IRCTC offers online ticket reservations and flight bookings. As IRCTC is the official portal for Indians, all Indians are getting benefits while booking any kind of ticket booking.
To book travel tickets on IRCTC, you have to create your account on the IRCTC portal or mobile application. After completing your profile creation, you can easily book travel tickets.
Once you have created an account on IRCTC, you can book tickets for your friends and families.
Indian Travel Apps – KIWI.com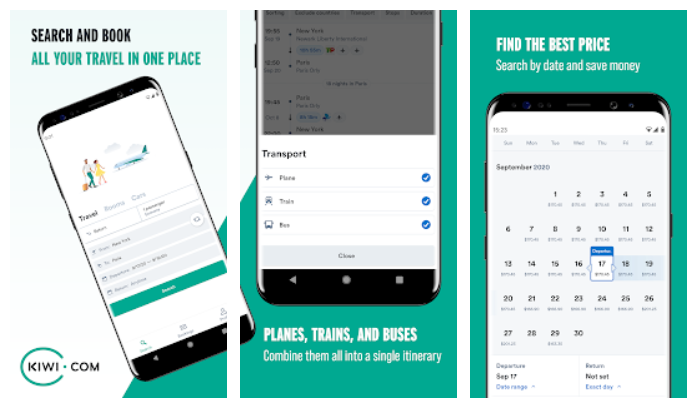 Kiwi.com is another travel booking platform that will help to book your flight. Kiwi.com allows you to book a flight at a very cheap cost.
Kiwi.com assures your safety during travel. During this COVID pandemic, kiwi provides coronavirus updates every time through their application.
To book a flight, you have to create an account on their platform. Along with booking an air ticket, it offers travel packages like 2 Nights 3 Days trips to London. If you are a travel enthusiast, kiwi.com will be your next choice one of the best Indian Travel apps. Kiwi provides affordable service with great quality.
Indian Travel Apps for Booking a Hotel
MakeMyTrip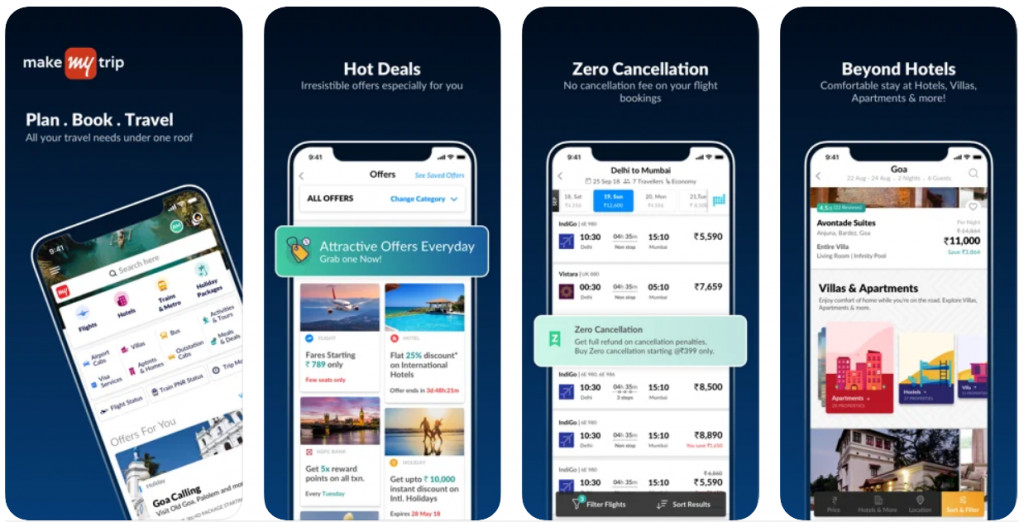 During travel, finding a perfect, affordable hotel room is a very difficult task. Make my trip here to help you out. Makemytrip.com is one the most used Indian travel apps that allows you to book a hotel room as per your choice.
Several hotels are listed on that website. You can choose and select according to your location, luxury, and budget.
Makemytrip.com is one kind of all-in-one solution for the tourism industry. It allows booking tickets along with booking a hotel room.
Makemytrip.com will be the perfect solution if you are a solo traveller and want to explore more places.
Airbnb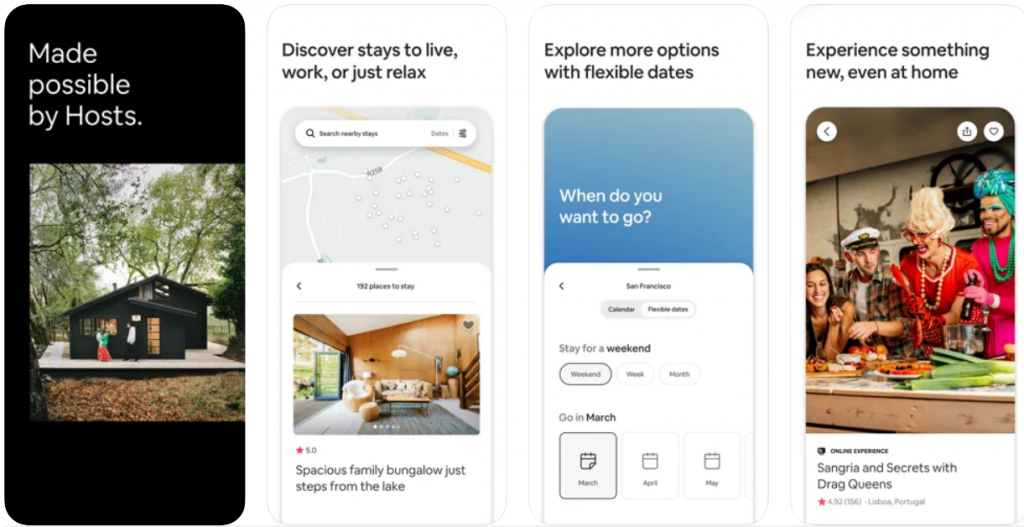 Airbnb is another hotel booking and accommodation provider for travellers. It is a US-based global company that helps travellers get their perfect room. On Airbnb, you can search for rooms according to your budget, luxury, and location. Several offers are running on these apps.
Airbnb will be your next best choice for your travel journey. It covers 220 countries and 100,00 cities. For finding a perfect room, lodging, and food, Airbnb is the best choice for your travel planner.
Besides room booking, Airbnb offers you to connect several tour agents, who are willing to guide you and discover several famous places for you. If you are new, Airbnb will be your next choice after makemytrip.com.
Hostel.com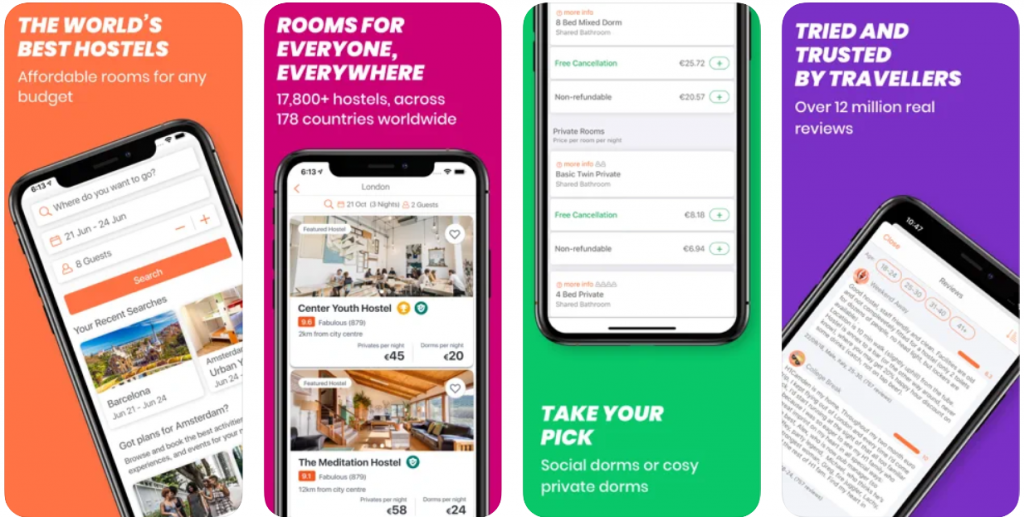 Hostel.com is another food and lodging application to tour outside of India. Hostel.com is associated with its USA location. If you want to travel outside of India, hostel.com will be the next choice after Airbnb.
Hostel.com offers hotel rooms at a very low price. There are several paying guests listed on the Hostel.com website. Those are giving you to stay at their house.
On hostel.com, there are several listings available that are not suitable for living or staying. Kindly be aware of that kind of listing while you are travelling.
Oyo Rooms and Hotel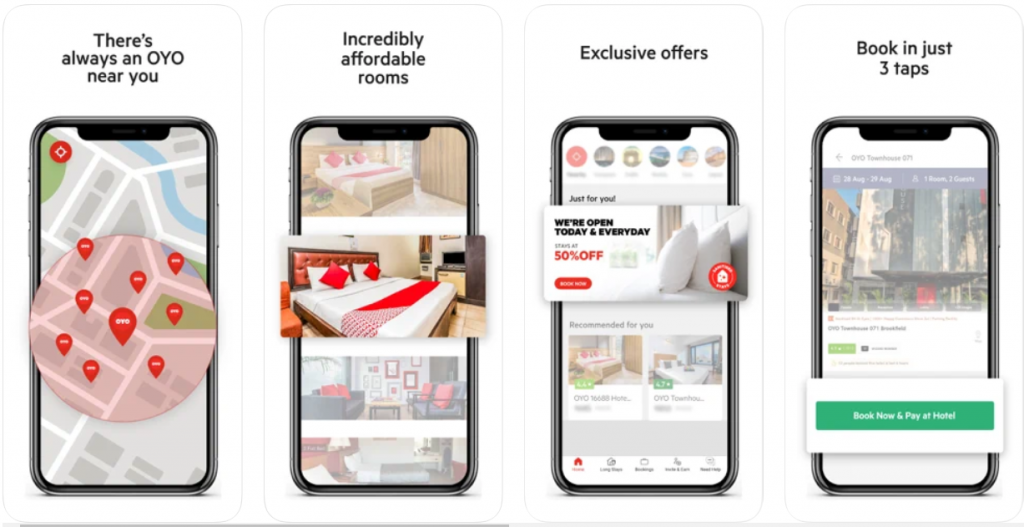 Oyo's rooms and hotels offer couple-friendly rooms all over India. Oyo is suitable for all small travellers or budget-friendly travellers. Oyo provides quality lodging at the lowest price. Using the Oyo Rooms application gives you a hassle-free experience. An instant room booking facility is also available using the Oyo application.
Creating an account on an Oyo application is very easy. You have to put on your mobile number while registering on the Oyo mobile app. After completing all the verifications, you can check the listed hotels and book those hotels according to your choice. During the COVID-19 pandemic, Oyo keeps maintaining its safety measures.
Apps for Navigating Road
Citymaper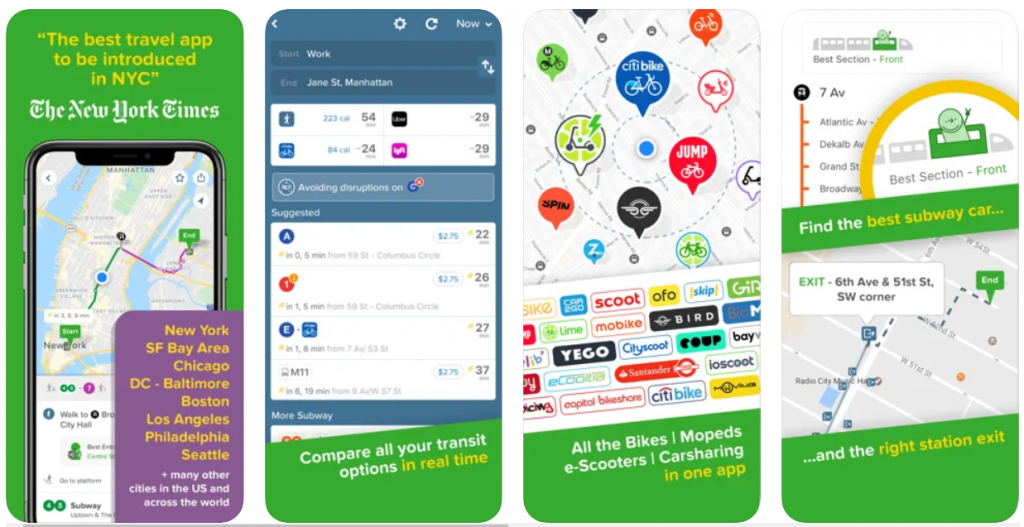 City Mapper is an application that helps to navigate roads while travelling. Travelling in India, it is tough to find a road that helps you to reach your destination.
City Mapper is a great alternative to Google Maps. It helps to identify the spots with their markup locator. The City Mapper is useful for travelling outside of India as well. The City Mapper helps you to navigate their local area using their map. 50+ cities can help to become a local traveller.
To use this application, you have to create your account first. After successful registration, you can enter your city name and get a complete idea about that city. You will also navigate the nearest places that will be very useful for you.
---
Indian Travel Apps – Google Maps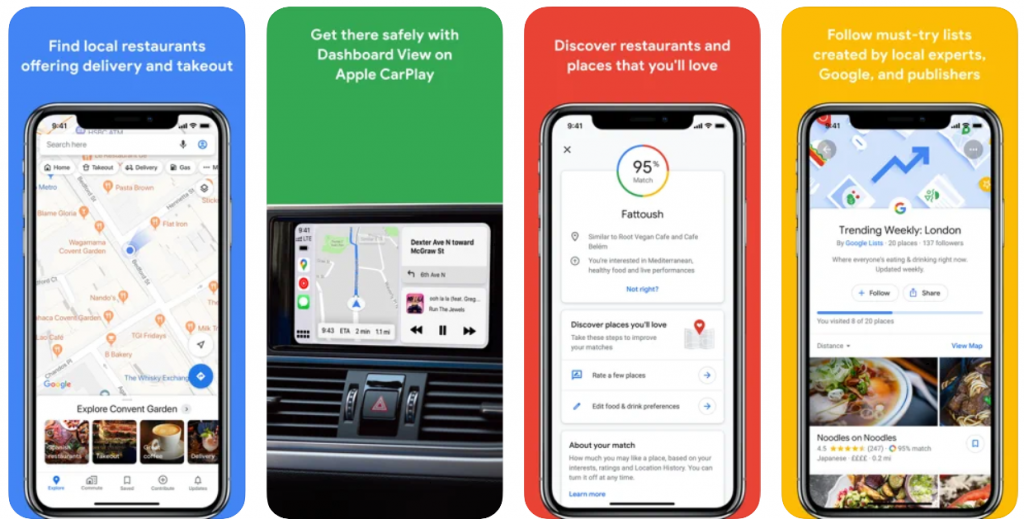 Google Maps is one of the daily used applications. While we are outside of our homes, we start to see Google Maps. Google Maps not only show the location but also shows the nearest areas. Travel routes like bus travel time or metro timetable are available on Google Maps. Without using Google Maps, travel will remain incomplete.
Google Maps also help you find the nearest location, food court, train timings, and market opening and closing times. Everything is easily visible on Google Maps.
While you are travelling, you must have Google Maps installed on your mobile phone. There is no headache for creating an account on Google Maps. It is associated with your Gmail account. After selecting a Gmail account, you can easily log in to Google Maps.
Indian Travel Apps for Organising all Travel Trip
Road Tripper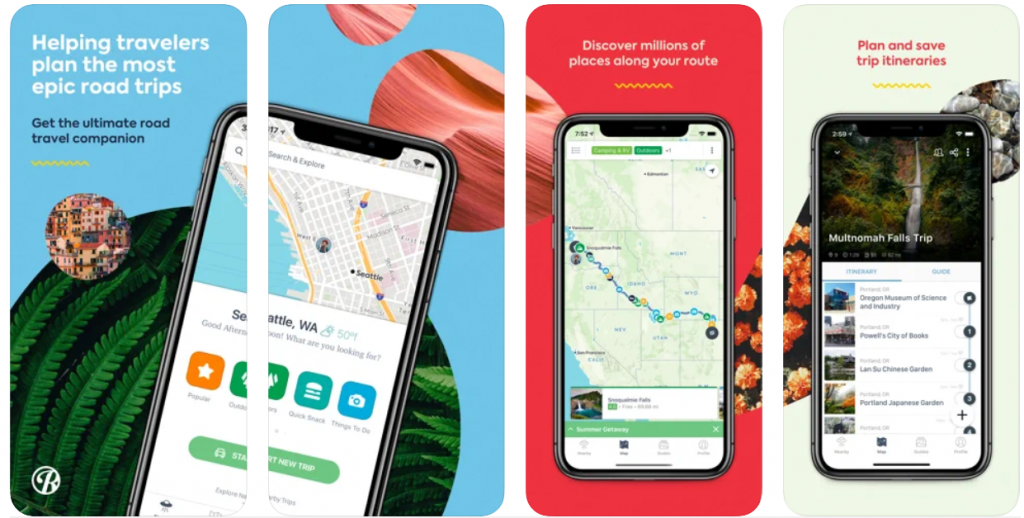 If you want to plan for an organised travel experience, the Road Tripper app will be the best. Road Tripper helps you to find perfect locations and perfect hotels according to your choice.
For any travel trip, it is essential to organise well. The Road Tripper is one platform where you can create your travel plan according to your calendar. It will help to find a suitable hotel according to your location. Several trip itineraries can give you an overview of your travel plan.
On the mobile apps, you can share your ride with your friends so that they can also become a member of your journey.
Triplt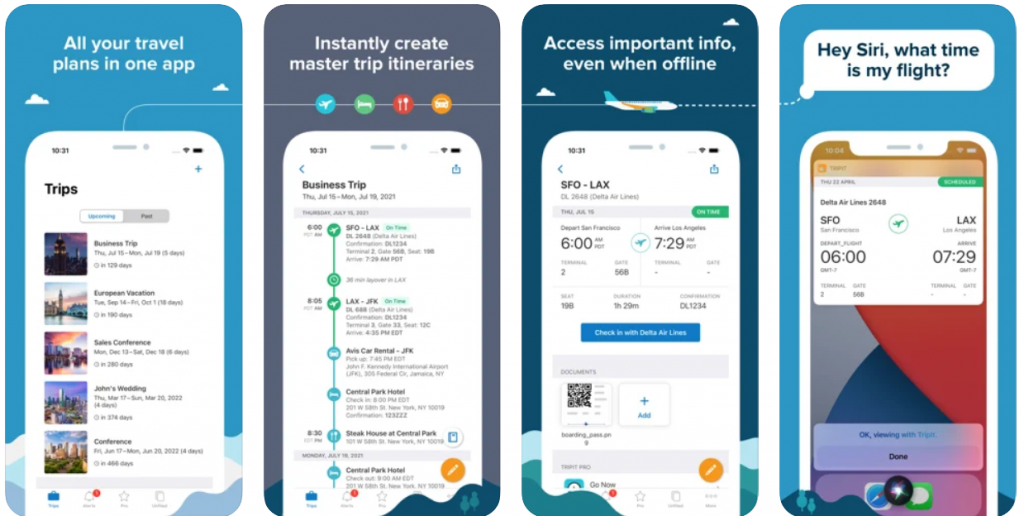 You had already booked an air ticket and booked a hotel. But you forget the exact timing of your flight. Don't worry; Triplt mobile apps are here to remind you about your all journey.
Triplt is one of the most used Indian Travel apps to organise travel plans. Once you have completed your booking, add all that information to the Triplt. Now the Triplt will send all the reminders from time to time. And you'll never miss your journey.
The Triplt will guide you on where to eat or where to find nearby hotels. This app organises everything. To use this application, you will have to sign up using your email address and contact number.
Packpoint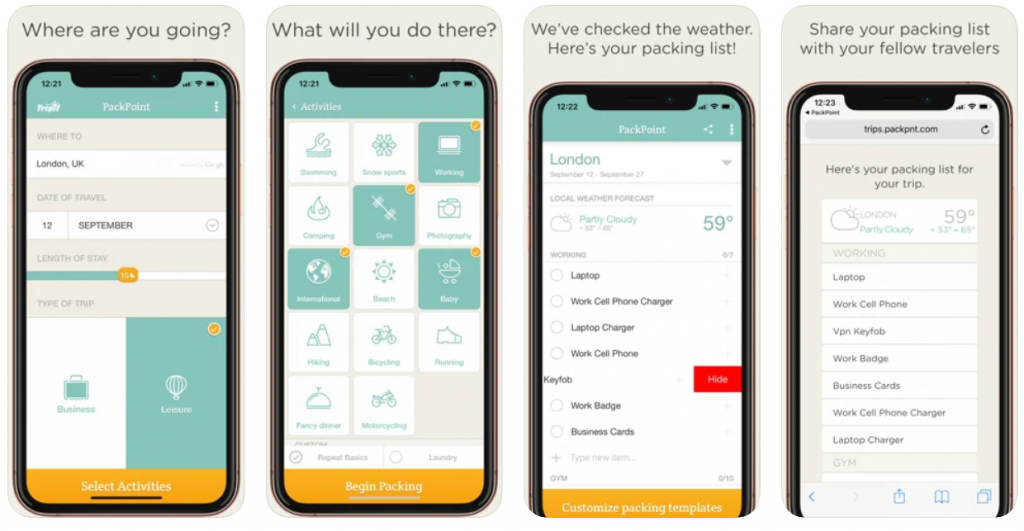 Packpoint is one of the useful apps. It is an intelligent packing list app. All your necessary items are listed here while you are packing everything. This is one kind of to-do application that helps to remind you of your essential items before leaving your home. Packpoint is a free application available for both Android and iOs devices. After packing all the things, you can share your packing list with your friends or nearby ones.
Travel Apps in India for Ordering Food During Travel
Zomato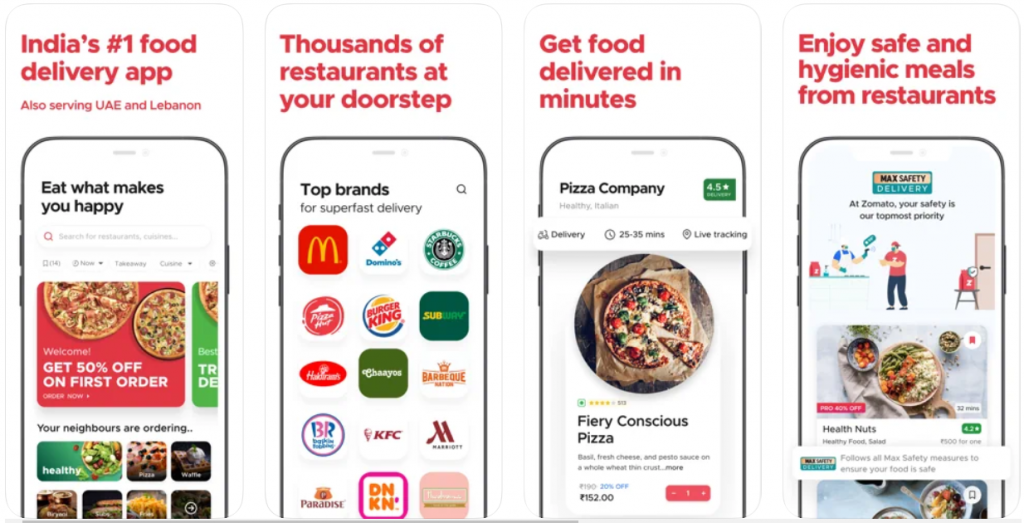 Zomato is a food delivery application in India. This is one of the most beneficial Indian travel apps while travelling. Zomato offers to order food at your doorstep.
Zomato is a multi-vendor food delivery application. Create your account and order some food from your nearest hotel. Your order will be delivered to your address within a given time.
Several offers are running on mobile apps for getting food at an affordable price. There are most of the restaurants that are already connected with Zomato. During travel, Zomato will be the most preferred application under the travel application.
Swiggy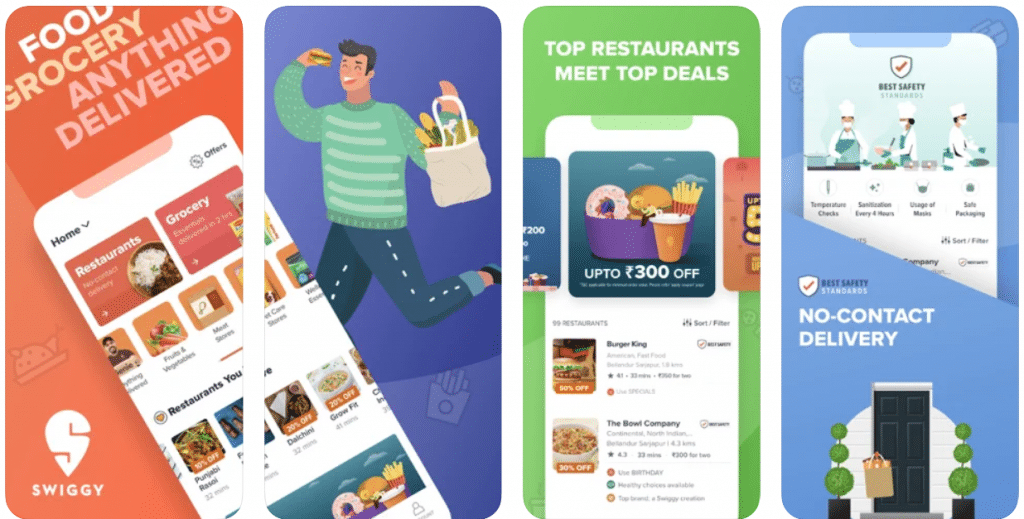 Swiggy is another food-delivering application. After Zomato, Swiggy ranks #2, after the Zomato. Swiggy offers various dishes along with several cooking items.
Swiggy is a very easy-to-use food delivery app. It is a multi-vendor food delivery application. Create your account and order some food from your nearest hotel. Your order will be delivered to your address within a given time.
Several offers are running on mobile apps for getting food at an affordable price. There are most of the restaurants that are already connected with Swiggy. During travel, Swiggy will be your most preferred travel app in India.
Miscellaneous Apps During Travel Time
Google Translator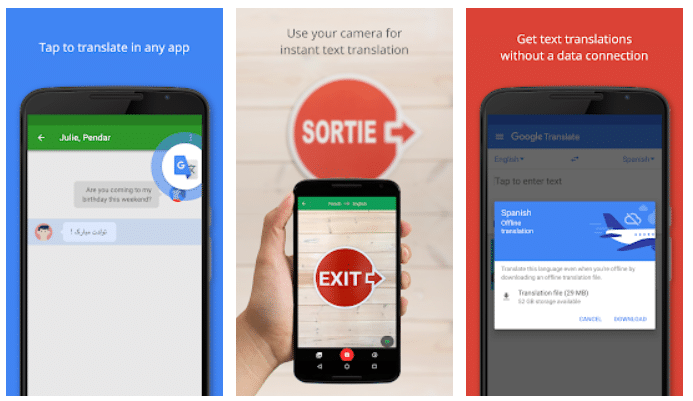 Google Translator is very useful for non-native travellers. Google Translator helps to translate the local language to your native language. Google Translator will be the saviour while you are travelling to other countries, and you're not able to understand their language. Google Translator supports 100+ languages for translating from the local language to the native language.
Globetips – Global Tipping App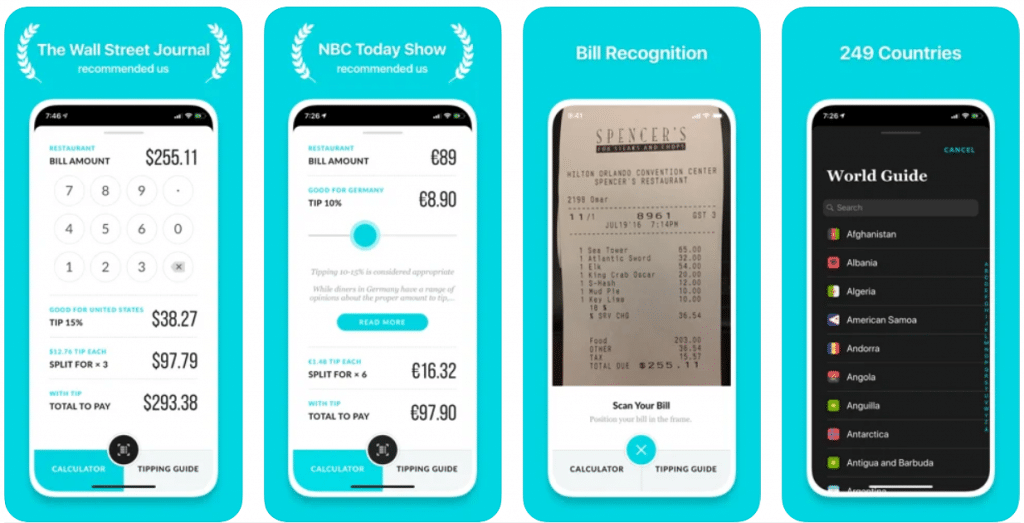 Global tipping is an interesting app used by several tourists. If you travel with your friends, you both can easily split your bills. Using this application, you can easily divide the food court bills and other bills equally.
This application is completely free and easy to use. This application will be beneficial for those who travel along with their friends. So, you can consider this among the most useful Indian Travel apps.
Tricount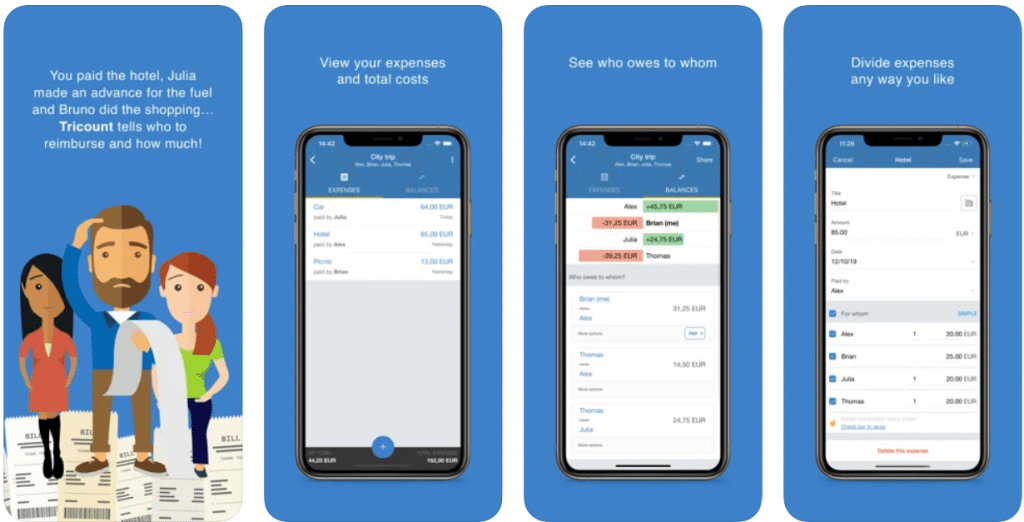 Tricount is an alternative to Globetips app. Tricount is a bill-splitting application in the tourism industry. If all of your friends are going out to other places, you have to share all the expenses equally.
All the time, it is not easy to keep everything remembering. You can add those expenses into the tri count and invite that bill along with your friends. Tricount is a free and open-source application that is available both on iOS and Android.
The Thing to Remember Before Planning for a Travel
Keep a mind map of your travelled location.
Study on that location /area along with their culture, language, and many more.
Keep everything along with your passport, VISA, PAN Card, Voter Card, and Aadhar Card.
Know about the favourite tourism season of that tourism area.
Concern About Most Used Indian Travel Apps
There are several Indian Travel apps on the Google Play Store. If you have planned for a tour, you need to install those applications on your mobile phone. Indian Travel apps are helping us to become more active and tour enthusiasts.
There are several deals and offers on several platforms. Before booking anything on the internet, search for a coupon deal for travel. Start your journey and share your journey in the comment section. Waiting to hear your response. 'Happy and safe journey…'
Related Article:
Indian Travel Apps FAQs
1) Do I need Indian Travel Apps?
Yes, Indian Travel Apps will help you to book hotels or hostels or travel packages or travel tickets. These apps are also useful in navigation, so, of course they are useful.
2) Is AirBnb available in India?
Yes it is available in India.
3) Which is the best travel app in India?
The Indian Travel Apps mentioned above are some best Indian Travel Apps in India. The following apps are mentioned below.
a) Yatra
b) IRCTC
c) Airbnb
d) Triplt
e) OLA
f) UBER
g) Zoom Cab
h) Oyo
i) Make My Trip
j) Google Maps
k) Tricount and more


4) Can we use Ola to Tour in India?
Yes we can use it to tour in India. It can be used for outstation travel.
5) Is Ola safe for outstation?
Yes it is entirely safe. The company implements 5 layers of safety and maintains the best standards of hygiene.
6) Is IRCTC a good travel app in India?
IRCTC is an Indian Government owned app for tourists. It is one of the oldest travel apps and has been serving miilions of customers in India. Even, foreigners who travel to India prefer to use this Indian travel app simply because of the authentic services and genuine prices of tour packages and ticket expenses.
7) Can I avail discounts on IRCTC?
Yes, you can avail discounts on IRCTC. There are various discounts for children, and sr. citizens on train tickets. Apart from that you can check discount coupons and cashback offers on time to time basis.
8) Which is better Airbnb or Oyo?
Both are good travel apps to use in India. However, Airbnb is a much older and bigger brand compared to Oyo with respect to its global reach, customer base, and turnover.