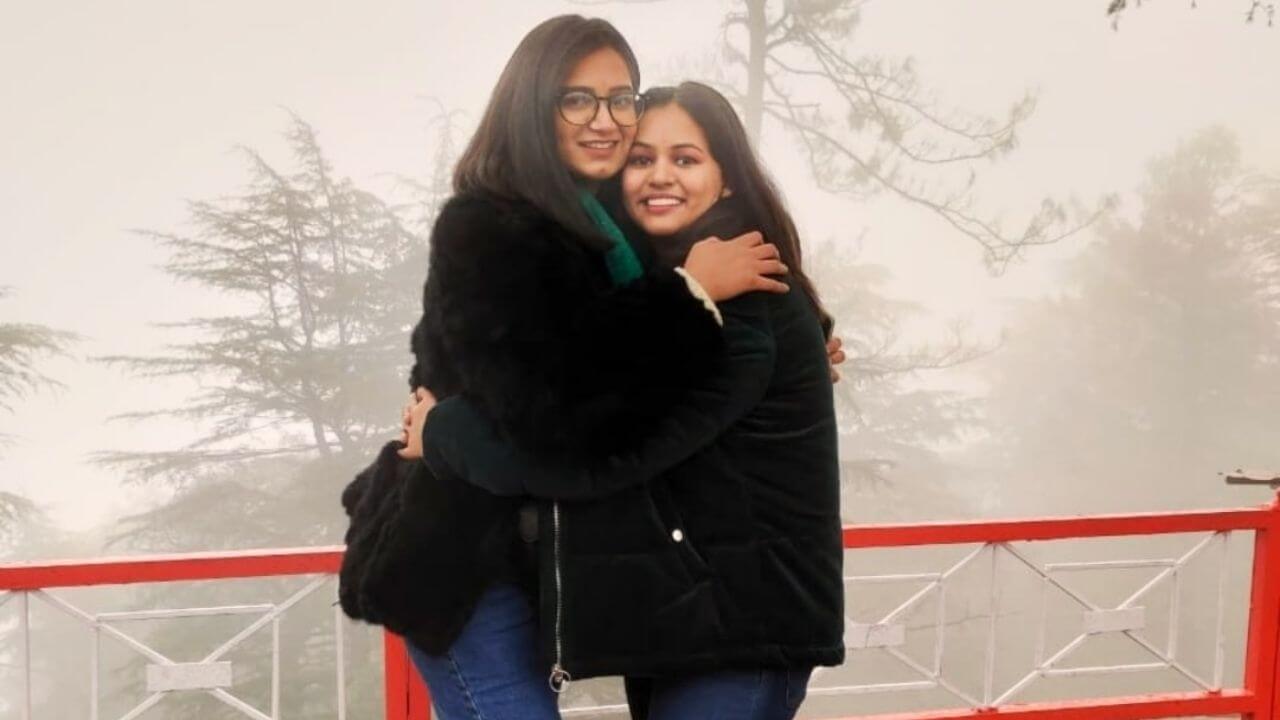 Yes, you heard it right in '2020'. After weeks of orchestrating and planning in January 2020, my two friends and I decided to take a short trip of four days from Delhi to explore the best places to see in Shimla. Thankfully our trip happened months before the coronavirus outbreak.
So, it was a girl's trip; it was challenging to convince our parents to let us go as their primary concern was safety. Still, we did our homework, discussed every little detail, and finally turned their 'no' into a 'yes' as we were confident enough and somehow managed to have the time of our lives. We also planned for things to do in Shimla after getting there.
The next thing on our list was to get ready with all of the reservations, from our bus tickets to a place to stay and then wait for the final day to arrive. Shimla was first on our list from the day we thought of having a girl's trip. It is the 'queen of hills', and you will come across many places to see in Shimla.
Also Read……

Manali Tour Experiences: How to reach Manali, Places, Food, Time, and Cost.
Places to See in Shimla & things to do in Shimla: The Planning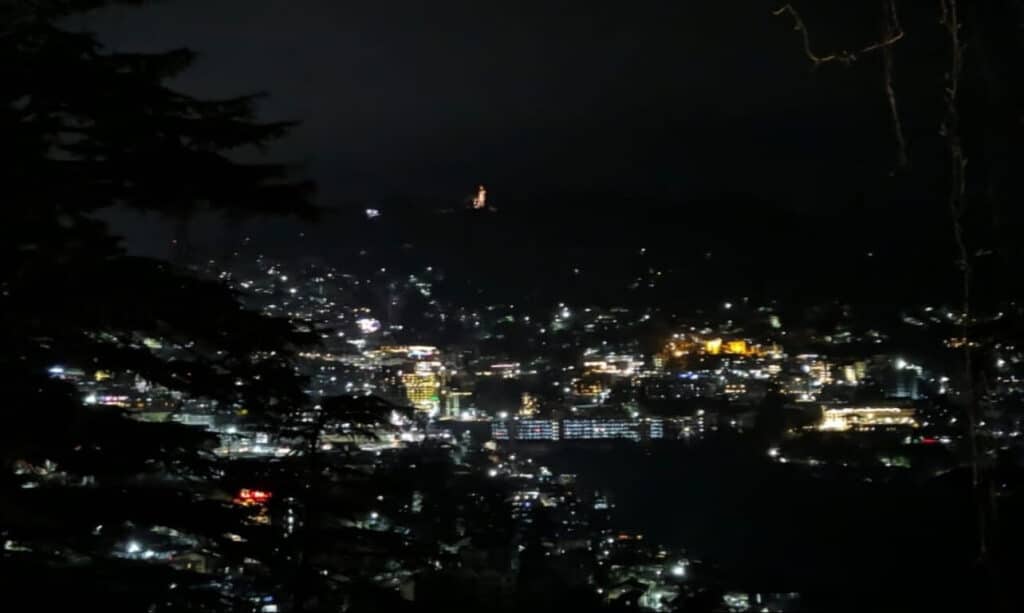 The hill station is present in north India, and also, one cannot deny the amazing vibes of the mountains and how the memories stay with you for a long time even after you leave. Breath-taking views from the smallest flower to the most dramatic rock face, from a small gush waterfall to a snowy peak. We took it as a perfect opportunity to appreciate nature as we almost forgot how fresh air feels like while living in Delhi.
Please Note:
Delhi to Shimla distance – 342 km, takes about 7 hours to reach.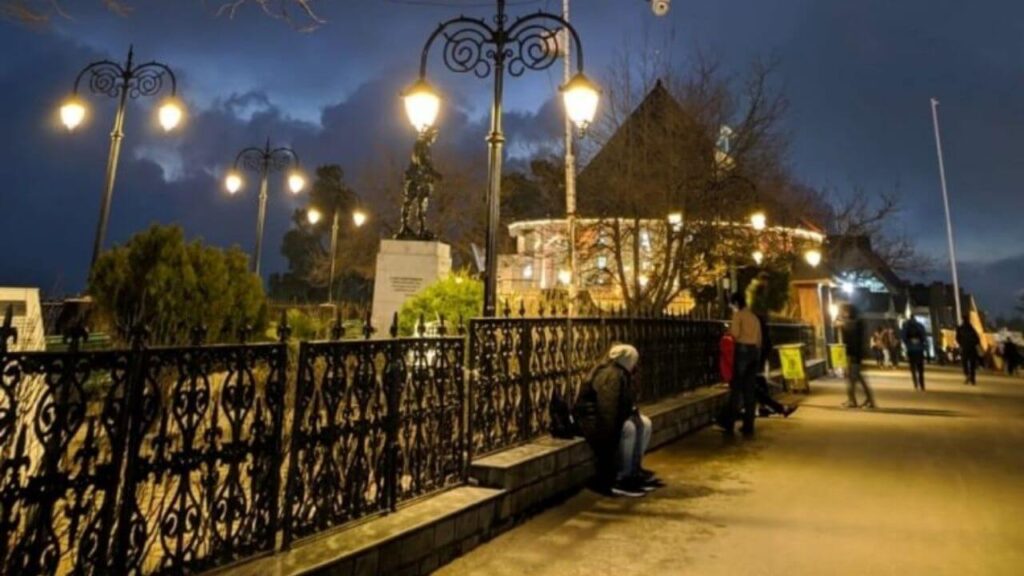 ---
Places to See in Shimla
1. The famous 'Mall Road'
There are several tourist places in Shimla, but Mall Road always remains the most famous place to see in Shimla. It is the main street in Shimla stretching from Scandal Point to Oberoi Clark and the centre for all cultural and social events. It's filled with all the major hotels, restaurants, clubs, shops, banks, bars and everything else you would need to have a perfect evening with your friends.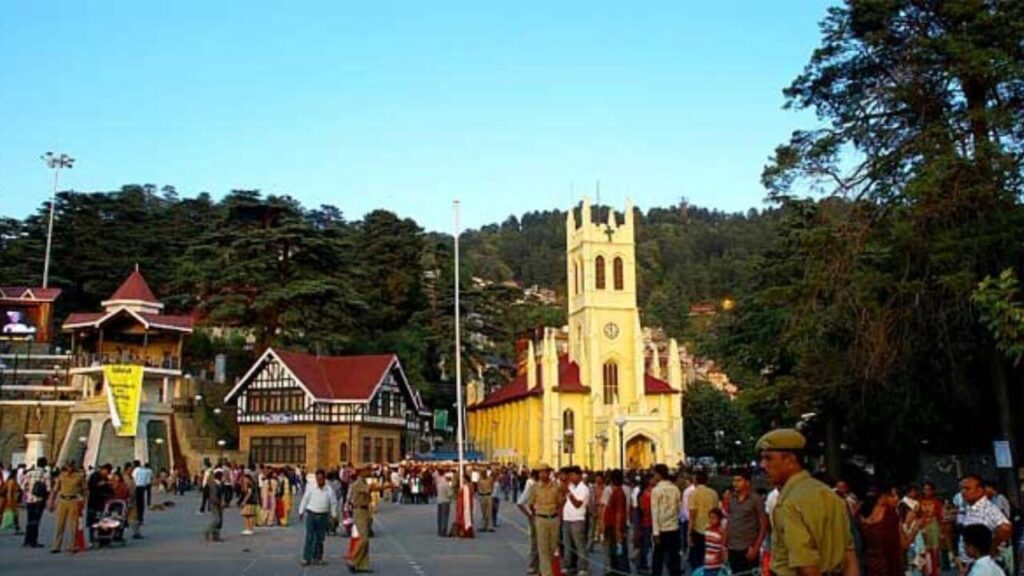 A cup of coffee in our hands and a lot of gossip while walking down the mall road on a chilly night with panoramic views was our way to go. Gaiety Theatre, the scandal point, Kali Bari temple, and the town hall were the main attractions on the Mall Road.
---
2. The Ridge
The Ridge connects and acts as the Mall Road, the scandal point, and Lakkar Bazar. This place is known as the face of Shimla, and every year, Ridge also serves as the location for the Summer Festival held in April or May.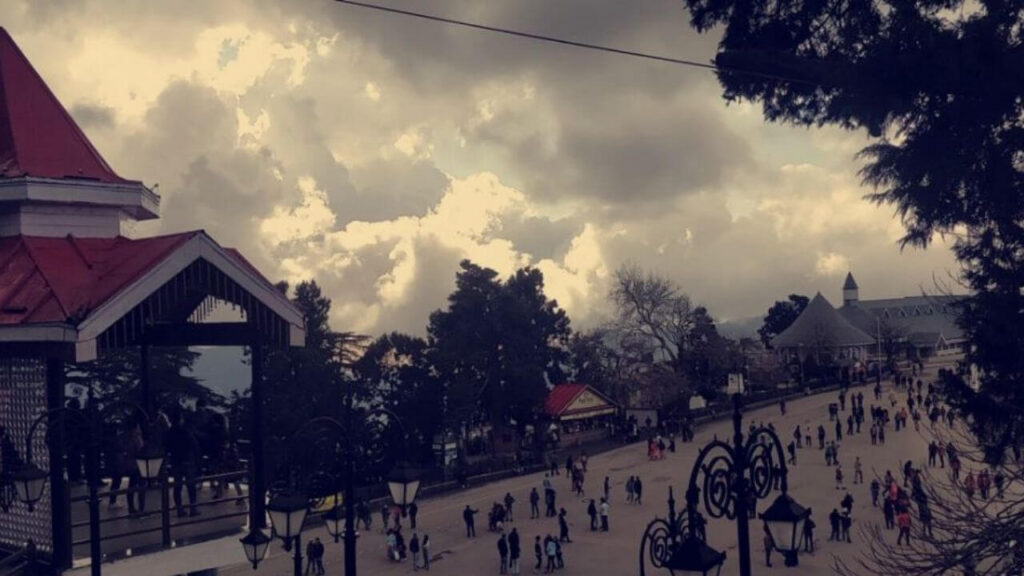 This is one of the places to see in Shimla. This place is full of crowd most of the time, as tourist loves to spend their time at the Ridge. You might find yourself not sure about where to go, or what to do in a limited period. Hence, we have summed up a few places to visit in Shimla, one can surely start with.
---
3. Church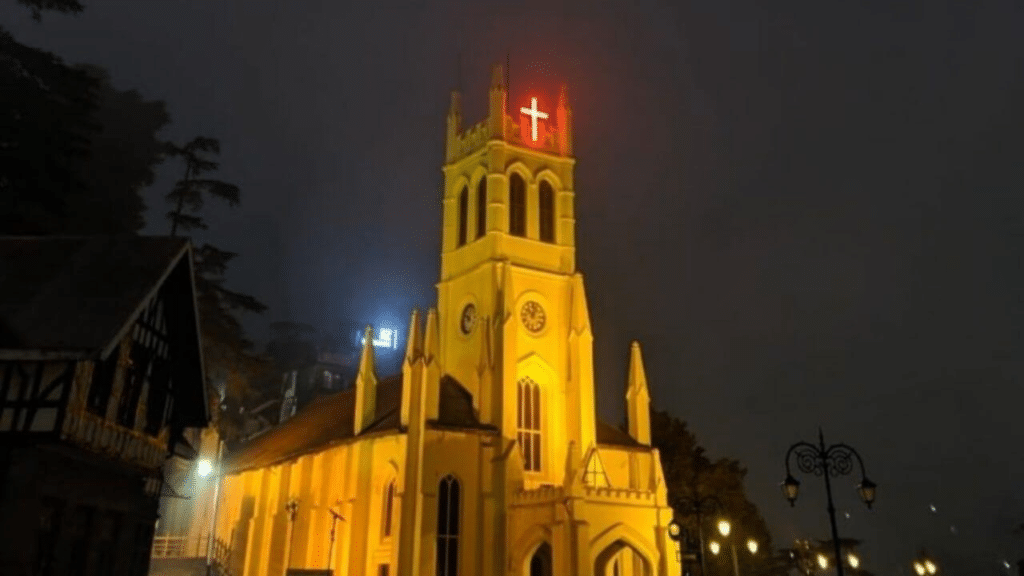 ✅ It was the second oldest neo-gothic church in north India built by Britishers in 1857.
✅ It's a pure architectural beauty and looks nothing less than a castle. Time: 8:00 AM to 6:00 PM.
---
4. Viewpoint
✅ If you walk towards your right from the Christ church, you will notice a lovely and breathtaking valley and can spend hours looking deep into it.
✅ Almost half of Shimla is visible from there. Also, just on the road, there are people with horses to give you a ride too which can be a thrilling experience on your trip.
✅ Just on the right, you will notice a beautiful park with a fountain in the middle of it, which looks astonishing at night; we spent hours there just sitting and talking.
---
5. Shri hanuman mandir, Jakhu Temple Park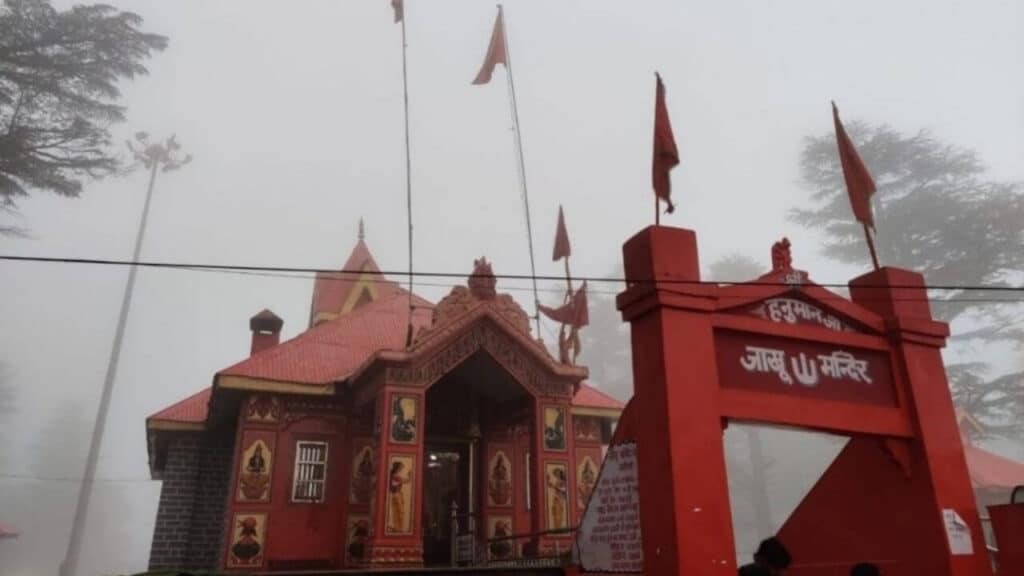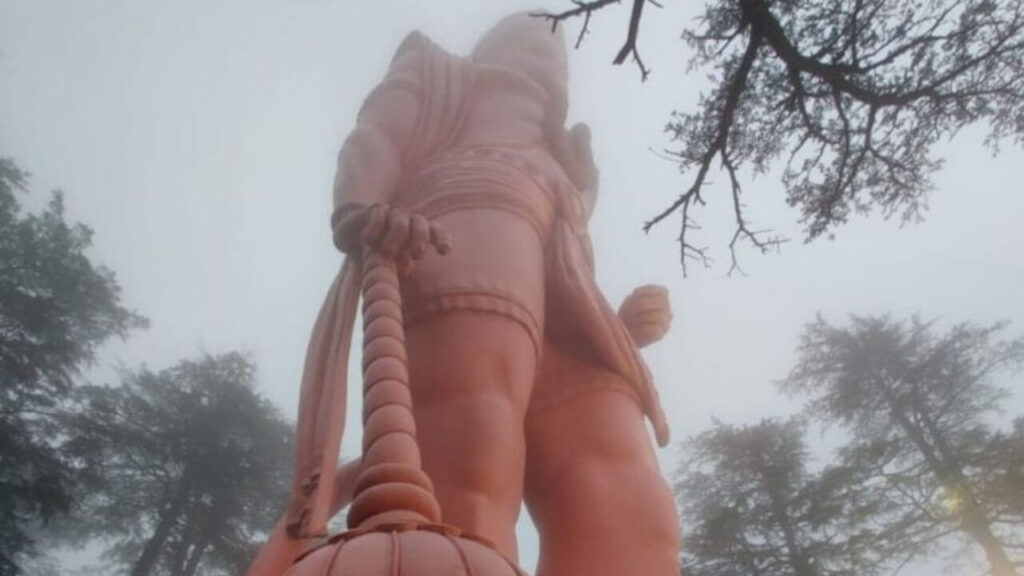 The next place on our list was Jakhoo Temple. It is an ancient temple in Shimla, dedicated to a Hindu deity,' Hanuman'. It is present on Jakhoo Hill, Shimla's highest peak, 2.5 km east of the Ridge, at a height of 2,455 m above sea level. This place holds great religious meaning it as according to the Ramayana, Hanuman stopped at this location to rest while searching for Sanjivni Booti.
To reach there, one needs to trek from the Ridge for about two hours (or take a cab for 400 INR for 4 people). If you have a love for trekking, then visiting here will be an excellent opportunity. This is amongst the most worthwhile things to do in Shimla. Thus, it is one of the places to see in Shimla.
Point to remember: On the mountain top there are lots of monkeys, be careful with all your belongings, especially your glasses, purse, mobile, etc.
---
Places to see in Shimla: Places to Lunch and Dine in Shimla!
1. Cafe Under the Tree (My Personal Favourite)
If you are a foodie, there are many things to do in Shimla. You can explore this cafe simply a gem for food, ambience, and peace. It's not located on a bustling road or in the middle of the town; it's Located near the Jaku Temple, between the forest and hills.
Such a great view, good food, and reasonable rates are all one needs. The average cost will be around 800-1000 INR (10 – 13 USD) for two people (approx). This cafe deserves a visit; I am sure one will not regret it.
---
2. Cafe Shimla times
Wow, the only word that came to my mind after witnessing this unique cafe situated on Mall Road. The ambience feels distant from the hustle-bustle. The soothing music, live band, and view are just phenomenal and nice. It's a part of Hotel Willow Banks and is full of youngsters and a good crowd. They have a vast range of dishes, continental, Indian, Italian, Lebanese, etc. Average cost: 1000-1500 INR (13 – 21 USD) for two people (approx).
---
3. Eighteen71 cookhouse & bar
This place has a great interior, perfect lighting, and a very cosy, regal look. We heard about it from the locals and thought of giving it a try. It's an ideal place for enjoying dinner with the family while serving your taste buds tantalizing flavours. Each dish was delicious and served by polite staff. The average cost is 1200-1500 INR for two people (approx).
There are many other restaurants/cafes in Shimla that you can explore for a unique experience; some are here below.
✅ Honey Hut
✅ The Queue Cafe
✅ The Brew Estate
✅ Wood Street Cafe
There are many things to do in Shimla, but an enduring diverse variety of food and knowing which place gives the best food with a reasonable amount was the kind of experience I was looking for, and I think I got my answer.
---
Tourist Places Near Shimla
Next place we visited after Shimla was Kufri. Distance from Shimla- 14.3 km (takes about 35 minutes to reach).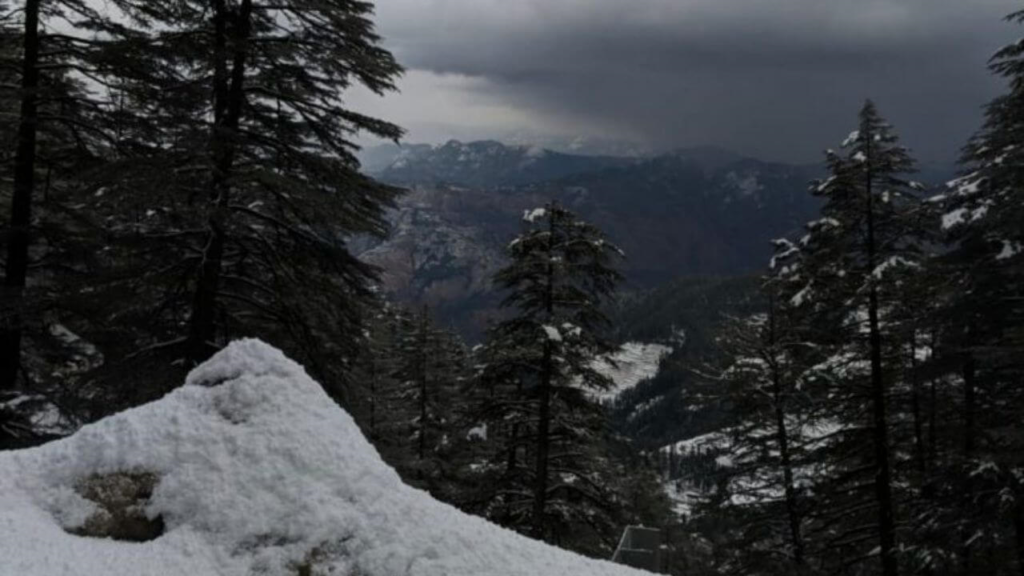 Places to Visit and Things to Do in Shimla – Kufri, Mainly in Summers
Kufri is a tiny hill station present quite near Shimla and is famous for trekking and hiking trails. It is thus one of the tourist places near Shimla. The convenient, fastest, and cheapest way to get to Kufri from Shimla is to take a taxi. One can also enjoy skiing and tobogganing (the most renowned tourist activity in Kufri). These are some of the things to do in Shimla.
Don't be disappointed if you weren't able to witness snowfall in Shimla. You will be in Kufri as it is famous for frequent and heavy snow (although it can be the reason for heavy traffic jams while coming back, remember to take care of the timings while visiting Kufri).
✅ Kufri Ski Resort – Timings: 9 am to 6 pm. Cost: 300 INR (4 USD) per person for an hour
✅ Himalayan Nature Park – Timing: 9:00 am to 6:30 pm. Tickets: 20 INR (less than a Dollar for adults), 10 INR (children)
Kufri Fun World – Heaven for children! Apart from go-karting, there are other bewildering adventure sports and rides, including Sky Swinger, Frisch Bee ride, Mini Skater, Bungee Trampoline, Haunted House, and many more. Timing: 9:30 am to 5:30 pm, 250 INR (3.37 USD) only for Tickets.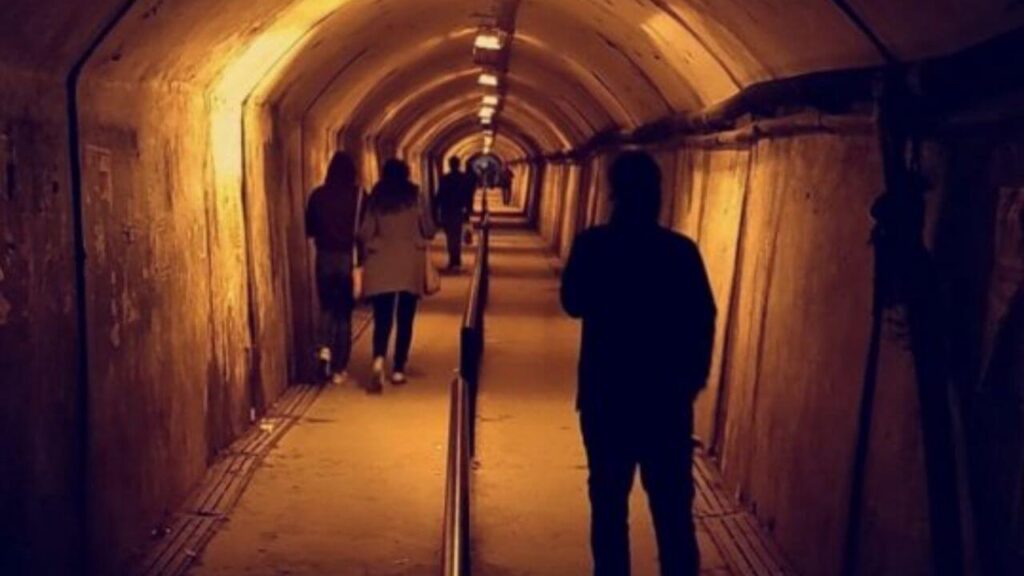 The Best Time to Visit Shimla and Kufri
March to June: This is a popular tourist season in Shimla and Kufri as the weather is fantastic. The temperature is comfortable and usually varies between 15°C and 30°C. Thus it is perfect for outdoor activities. You can also visit in winter between November and February to enjoy heavy snowfall. Kufri is thus one of the famous tourist places near Shimla.
---
Places to See in Shimla: Hotels in Shimla
Holiday in a homestay, a little far from Mall Road but a perfect place to chill far from the noise of the city rush. Get the best deal – booking.com.
✅ Snow Valley Resort
✅ OYO, Zurich Resort
We hope this information will help you while planning your Shimla trip. It's always a blessing to travel with your friends, and I was lucky enough to have them by my side. Having an enthusiastic group of friends can be pretty exasperating because they always want to go for some adventure. We enjoyed exploring so many places to see in Shimla. There was no shortage of mountains; the new environment, the seclusion, and the simple life had a profound impact on my mind and mood.
Also, as I was with my friends, I never worried about money. Our trip was perfectly within the budget, and it took only 6000-7000 INR per person. Also, don't forget to explore the lower bazaar in Shimla as it is a perfect place for all the shopaholics out there who can get you authentic products of Himachal at a great price.
---
Places to see in Shimla – FAQs
1) How to Reach Shimla?
Well it depends on from where you are based at. We started from Delhi via Bus which took us nearly 8 hours to reach. You can start from any major bus terminus like Anand Vihar ISBT etc. Otherwise there is the option for Train, Flight and Self-drive as well. For Flight, Railways or Bus booking, you can check Make My Trip.
2) What are the Places to See in Shimla?
There are many places to see in Shimla, though we managed only a few of them, given the time constraint. These are –
✅ Kufri,
✅ Night Bazaar,
✅ The Ridge,
✅ The Mall Road,
✅ Jakhu Temple,
✅ Shimla State Museum,
✅ Himalayan Bird Park,
✅ Green Valley,
✅ Chadwick Waterfall, etc.
3) What are the things to do in Shimla?
Shimla is a tourist place that will throw surprises at you now and then. Besides the places to see in Shimla, there are many things to do for tourists. They are – trekking, camping, ice skating or golf, watch the sunset at Scandal Point, Himalayan wildlife trips, and toy train rides from Kalka-Shimla.
4) Are there any good places to visit near Shimla?
Kufri is the best the place to visit near Shimla.
5) What is the main food of Shimla?
We did not taste the local delicacies; however, you should not miss them. Some of the local cuisines are – Dhaam, Thukpa , Sidu, Chha Gosht, etc.