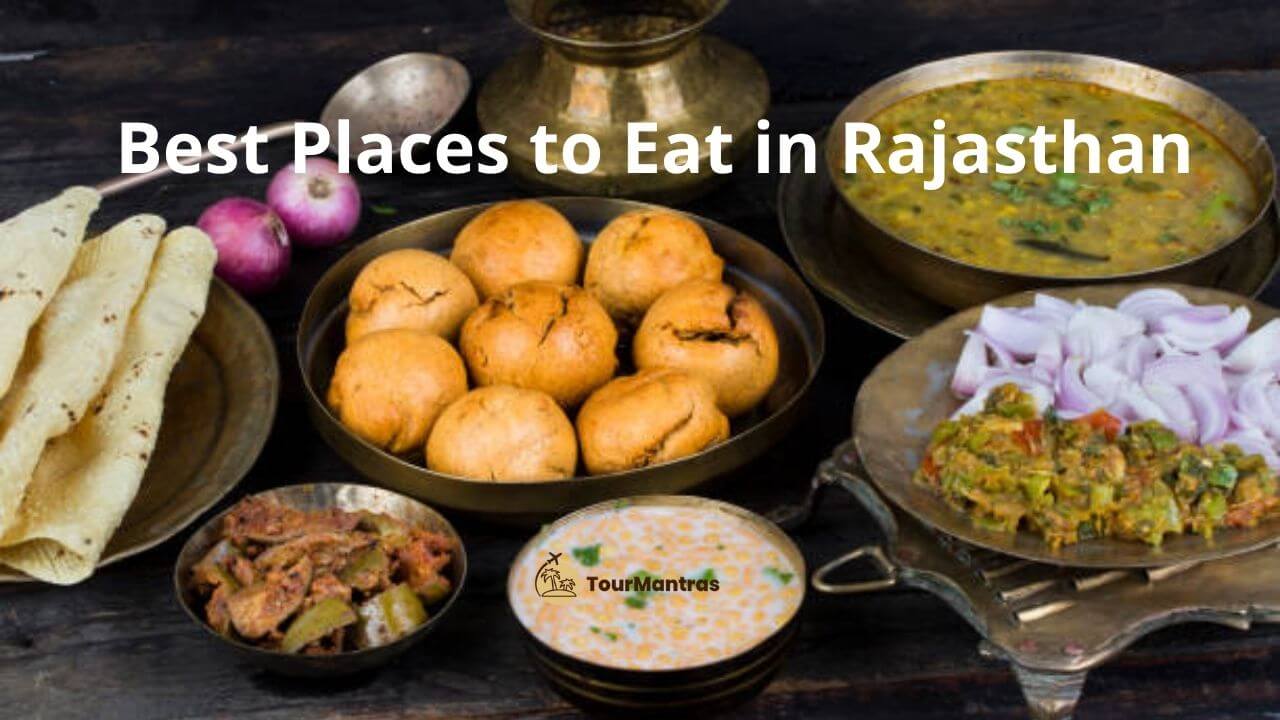 'The Pink City – Jaipur' is a city of palaces, forts, and grandeur. It is also known as the city of majesty and beauty. Another thing that the city is renowned for is its exquisite food. Yes, we're talking about traditional Rajasthani cuisine with a high flavour quotient. One must savour dishes such as dal-baati-churma, laal maas, keema baati, ghewar, kulfi, and a plethora of other dishes while in Jaipur. The people of Rajasthani truly know how to live in style, and their cuisine is every bit as stunning as their lifestyle.
When visiting this magnificent city, visitors are frequently overwhelmed by the wide range of cuisines available. The spicy, sour, ghee-dripping street food of this city is just enticing. It's not just about experiencing the local cuisines as you savour the food here; it's also a cultural experience!
Here is my list of street food joints and some of the best places to eat in Jaipur, that the local folk definitely recommend for all the visitors of the Pink City!
1) GT Central
Jaipur's favourite food hub, GT Central is always buzzing with locals and tourists when it comes to food and foodies. It is a great place to hang out with friends while having a Chocolate Tea or Chocolate Coffee at the Chai Sutta Bar or a king-size Raj Kachori at GT's Jaipur Chatkara. You can also take your family out for a nice meal at the Kanha Restaurant.
2) Masala Chowk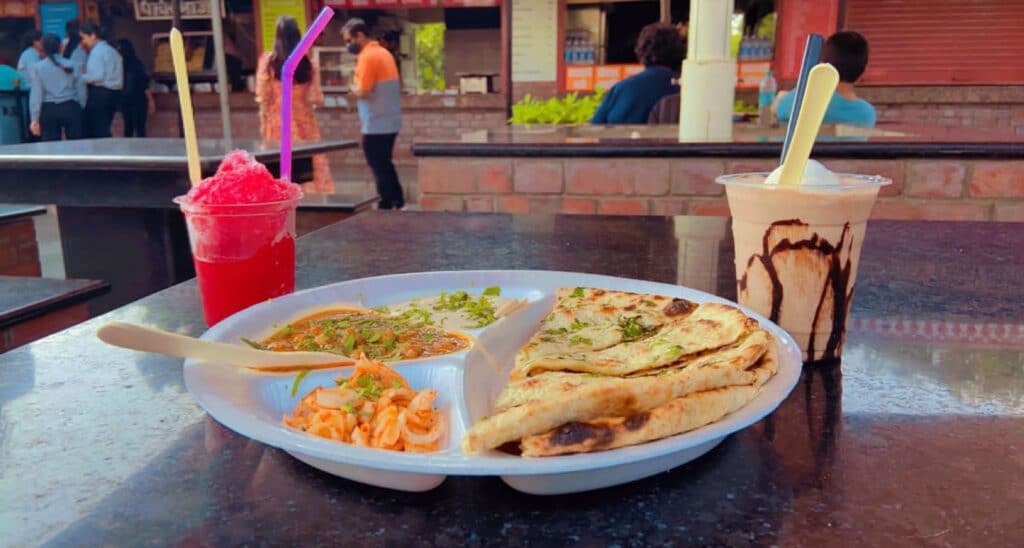 Located in Ram Niwas Garden close to Albert Hall, this open-air food court offers 21 flavours of the Pink City under one roof (or sky). This is one of the best places to eat in Jaipur for those who are visiting the city on a tight schedule and still want to get a taste of the famous food joints in Jaipur.
Masala Chowk offers a wide range of dishes like pani puri, samosas, sandwiches, dosas, chaat, and much more at affordable prices. Here you can find mini outlets of popular brands like Rawat Mishthan Bhandar, Gulabji Chai Wale, Indian Ice-Cream Faluda, Shankar Samosa, Delhi Chaat, and many many more.
3) Lassiwala
The Rajasthanis definitely know how to make a delectable glass of Lassi. At least, that's what we can deduce from the popularity of the Lassiwala at MI Road. The USP of this business is the lassi served in earthen pots which bring a distinct flavour to the lassi.
The lassi comes in both sweet and sour flavours and is topped with a thick coating of malai, leaving you feeling both refreshed and pleasantly full. The Lassiwala has been in operation since 1944, so you can imagine how popular it is. Try and ensure to go early in the day because they usually run out of lassi by 4 p.m. daily.
4) Muhammadi Palace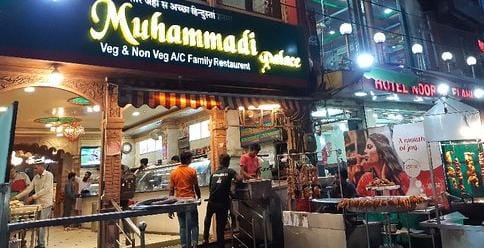 For all of you who love non-vegetarian food, this is the perfect place for you. Located in the heart of Jaipur, just outside Chandpole Metro Station, Muhammadi Palace delights you with lip-smacking dishes like Chicken Changezi, Mutton Biryani, and Shammi Kabab along with a typical Tandoori Roti or Naan that compliments any main course dish deliciously. I can guarantee that you will not be able to leave here until you have stuffed yourself and can't eat anymore.
5) Rawat Mishtan Bhandar
If you love kachoris, this is one of the best places to eat in Jaipur. They have 2 outlets – One near Sindhi Camp station and the other next to the Shyam Nagar Metro Station. I visited the latter which was the bigger of the two. They served a wide variety of almost everything. Sweets, confectionery items, chaat, along with a vast restaurant menu. I tried out an item I'd never even heard of – Corn Cheese Mayo Pani Puri (see pic). As expected, it tasted as amazing as it looked. Make sure you visit this place if you are a foodie…and even if you are not.
6) Chai Sutta Bar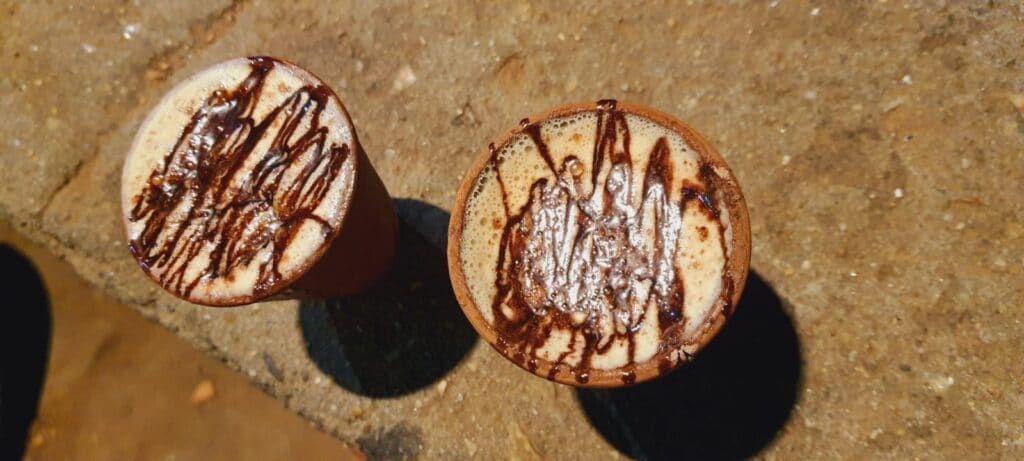 The best chai flavours to try out here are Chocolate, Paan, Rose, and Tulsi. Similarly, their Chocolate Coffee is a crowd favourite. This is a cool place to hang out with friends and sip a nice hot beverage in clay kullhads during the cold Jaipur winters.
7) Jazz Club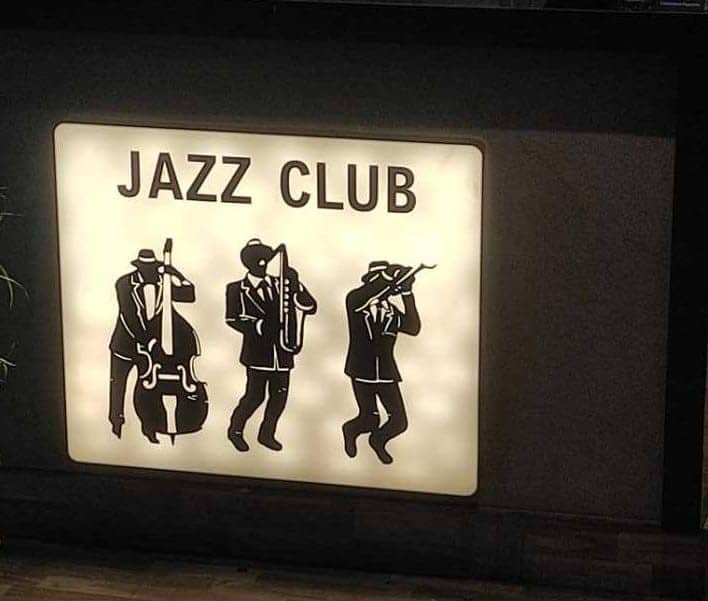 Last, but definitely, my favourite, is Jazz Club. This amazing little restaurant and bar located next to the Moustache Hostel in Jaipur is a cosy yet happening place that you can visit after a long day at work to enjoy a few drinks or come down with your gang to party on a Saturday night. The dim lights and light music sets a relaxing mood. Also, the food and drinks are good and pretty reasonable.
Conclusion
So get set and begin your food trail with this list of the best places to eat in Jaipur, and be absolutely impressed by the cuisine of this wonderful city. I'm sure your taste buds are going to love every delicacy the Pink City has to offer.
To get a glimpse of all these exciting food joints, follow me on Instagram at travella_suzn18 and check out my Jaipur Food Blog video. Also, I'd love to know your favourite dishes and eateries that you have explored in Jaipur. And if this article has been helpful to you in any way, do share your views in the comments or by clicking on one of the smileys below.
Bon Appetite!
You May also like:
A full-time traveler, having explored 40+Indian cities and 1 overseas. Currently freelancing as a travel blogger and creative writer.