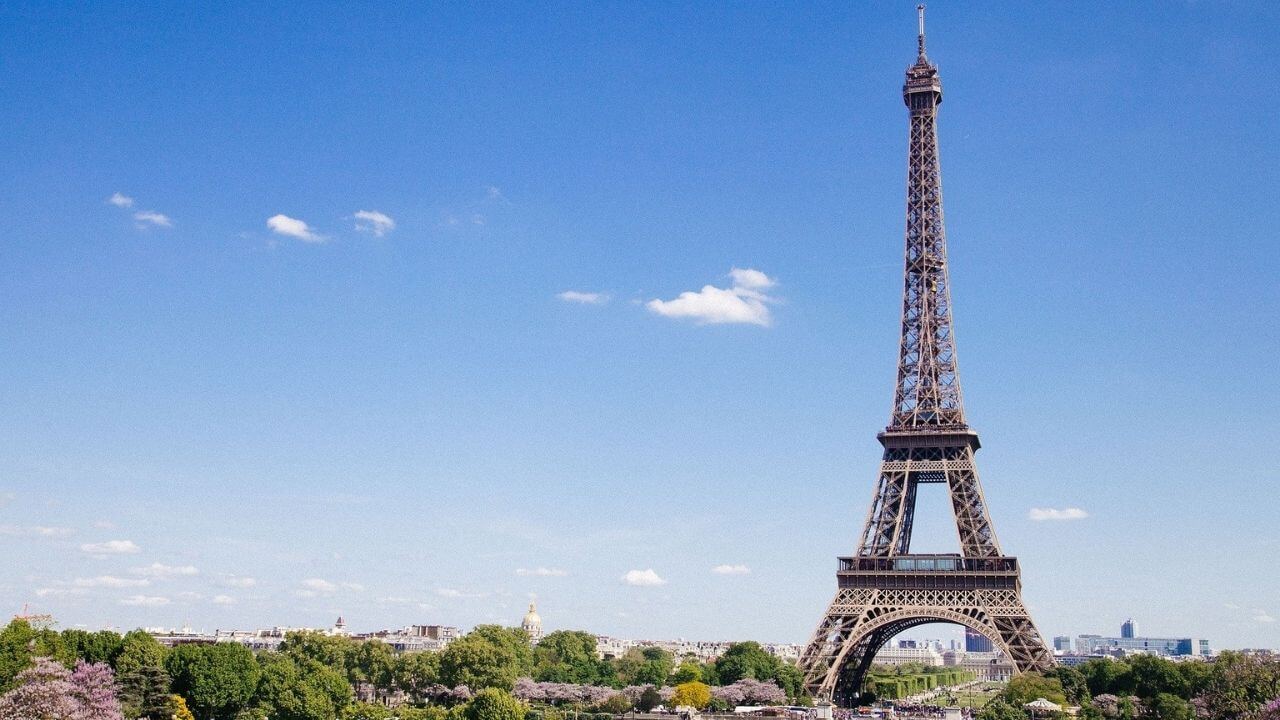 Are you waiting for a travel destination without wearing a mask? For almost 1 and a half years, we have been in a room or a house and fighting with corona. Frustration, depression, and hopelessness are like our day-to-day routine, and wearing a mask is mandatory after taking a step from home. It is necessary, and you have to follow the guidelines.
But sometimes we feel life can be back to the previous situation where we are not used to wearing masks and travelling freely. It is difficult to find a country free of coronavirus because almost every country is fighting the pandemic. Although there are very few countries where COVID-19 patients are low or nil, almost every citizen is vaccinated, so the government reduces the guidelines to wear masks.
Here, I include some countries to travel to without masks and their best tourist places and
expanses. Let's go through the detailed article.
Top 5 Best Travel Destinations without Wearing Mask
1. Bhutan –Travel Destination Without Wearing Mask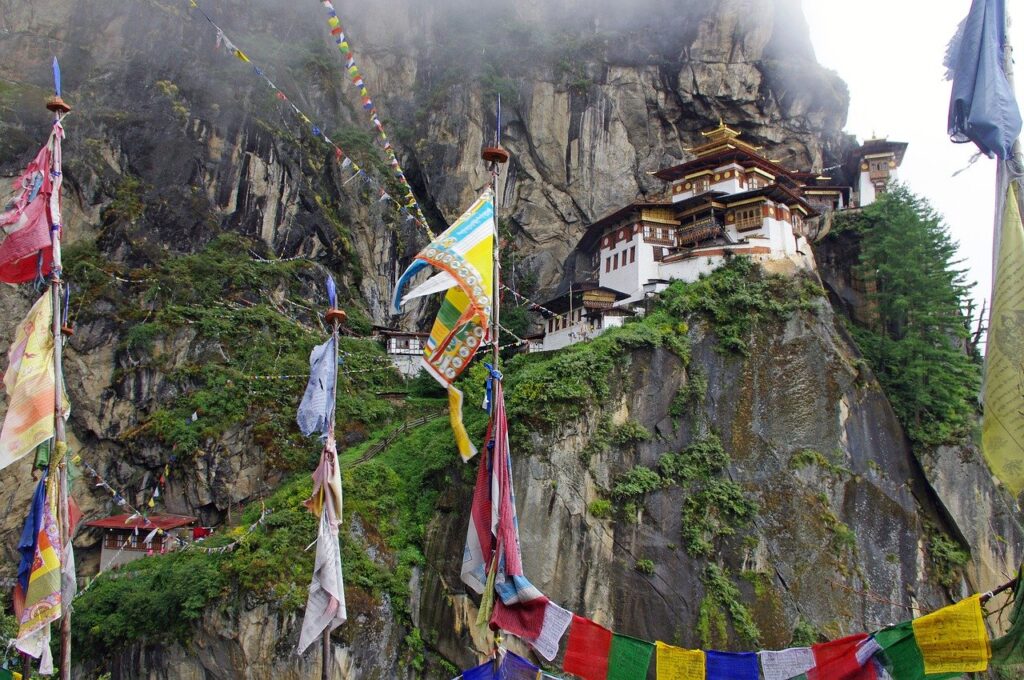 An Eastern Himalayan Country of Asia is Bhutan. The scenic beauty of Bhutan always attracts tourists from time to time. As it is situated in the foothills of the Himalayas, the natural beauty and the mountains are attractive to everyone. When COVID-19 took the lives of millions of people worldwide, Bhutan had the least number of cases and deaths.
From the record, there is only 1 death of COVID, and only 1,924 citizens have been affected since the pandemic started. These are some unbelievable incidents to think about while living in India. Now all the citizens are vaccinated, so you can feel good there without wearing a mask.
4 different seasons come with different charm and beauty. But most travellers suggest travelling to Bhutan from the middle of Autumn (October) to the start of Winter(December). Bhutan with Autumn is a fantastic combination that visitors around the globe witness. Autumn starts when the leaves fall from the trees and makes Bhutan a paradise with pleasant cool weather.
Bhutan tourism is not so expensive. You can reach Bhutan with any possible transport way from India. With reasonable prices, you can get lovely hotels and rooms. The budget per person should be between Rs. 30,000 to 1,00,000 (405 – 1349 USD) depending on the time and your preferences.
Places to Explore in Bhutan
I am including some must-visit places when you travel to Bhutan.
The Gateway of Bhutan – Phuentsholing
✅ Tourist Attractions: Karbandi Monastery, Bhutan Gate, Amo Chouu, Zangtho Pelri Lhakhang.
The Capital of Bhutan – Thimphu
✅ Tourist Attractions: Buddha Point (Kuensel Phodrang), The Folk Heritage Museum, Changangkha Lhakhang, Dechen Phodrang, Takin Preserve, Zangto Pelri Lhakhang.
Paro City
✅ Tourist Attractions: Taktshang Lhakhang (Tiger's Nest), Ugyen Pelri Palace, Haa Valley, Rinpung Dzong, Kyichu Lhakhang, Jangsarbu Lhakhang, Chelela Pass, Kila Goemba, Druk Choeding.
The Switzerland of Bhutan – Jakar Valley
✅ Tourist Attractions: Jakar Dzong, Wangdicholing Palace, Kurje Lhakhang, Zangtopelri Lhakhang, Jambay Lhakhang, Lhodrak Kharchu Lhakhang, Tamshing Gompa.
2. New Zealand – Travel Destination Without Wearing Mask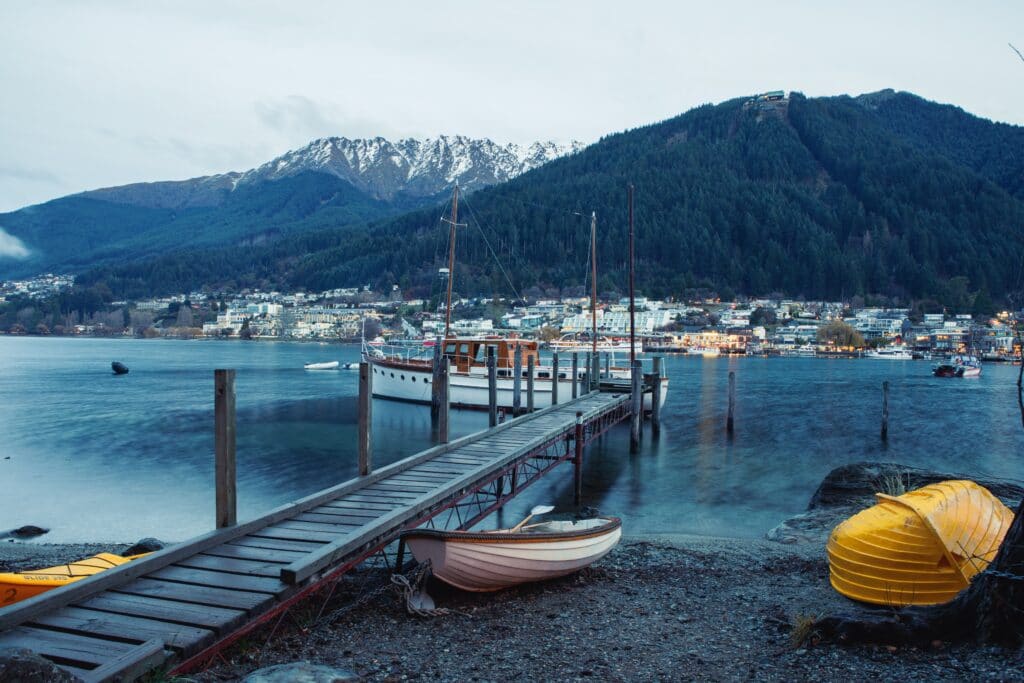 New Zealand is a southeastern island country in the Pacific Ocean. The country is composed of 700 islands which make the country unique and beautiful. New Zealand is a highly developed country with huge biodiversity and rich Australian culture.
This country is the dream destination of many travellers. For an extended vacation, a New Zealand tour is not a bad option. After Bhutan, New Zealand is the country where the COVID cases are the lowest in number. During the COVID pandemic, everyone was surprised to see how New Zealand controlled the cases of COVID patients. There are only 26 deaths on COVID, with 2700 affected. Wearing a mask is not mandatory for the people of New Zealand. They are not all vaccinated, but the process is increasing. So you can travel to this country with less fear and mask-free.
Must Read: Top 20 Mostly Used Indian Travel Apps While Travelling
Travellers are advised to travel to New Zealand during the summer months of December and March. This time is ideal for visiting because 16-degree to 24-degree temperatures with long, bright, sunny days are favourable for sightseeing and enjoying the island's beauty. Travel costs may differ from Rs. 1,50,000 to 2,50,000 (2023 – 3372 USD) per person as per tourist's travel facility.
Places to Explore in New Zealand
Bay of Islands
✅ Tourist Attractions: Scuba diving, hole-in-the-rock cruises, numerous water sports, skydiving, overnight cruise boat experience, mountain biking, puketi kauri forest walks.
Auckland
✅ Tourist Attractions: Auckland War Memorial Museum, Art Gallery, Skyjump from the Sky Tower, wildlife of Glenfern Sanctuary in Great Barrier Island, Island of Wine, Wild rugged beaches.
Christchurch
✅ Tourist Attractions: Christchurch Botanic Gardens, Canterbury Museum, Willowbank Wildlife
Reserve, Hagley Park, Cardboard Cathedral.
South Island
✅ Tourist Attractions: Aoraki/Mount Cook National Park, Larnach Castle, Queenstown.
3. Sweden –Travel Destination Without Wearing Mask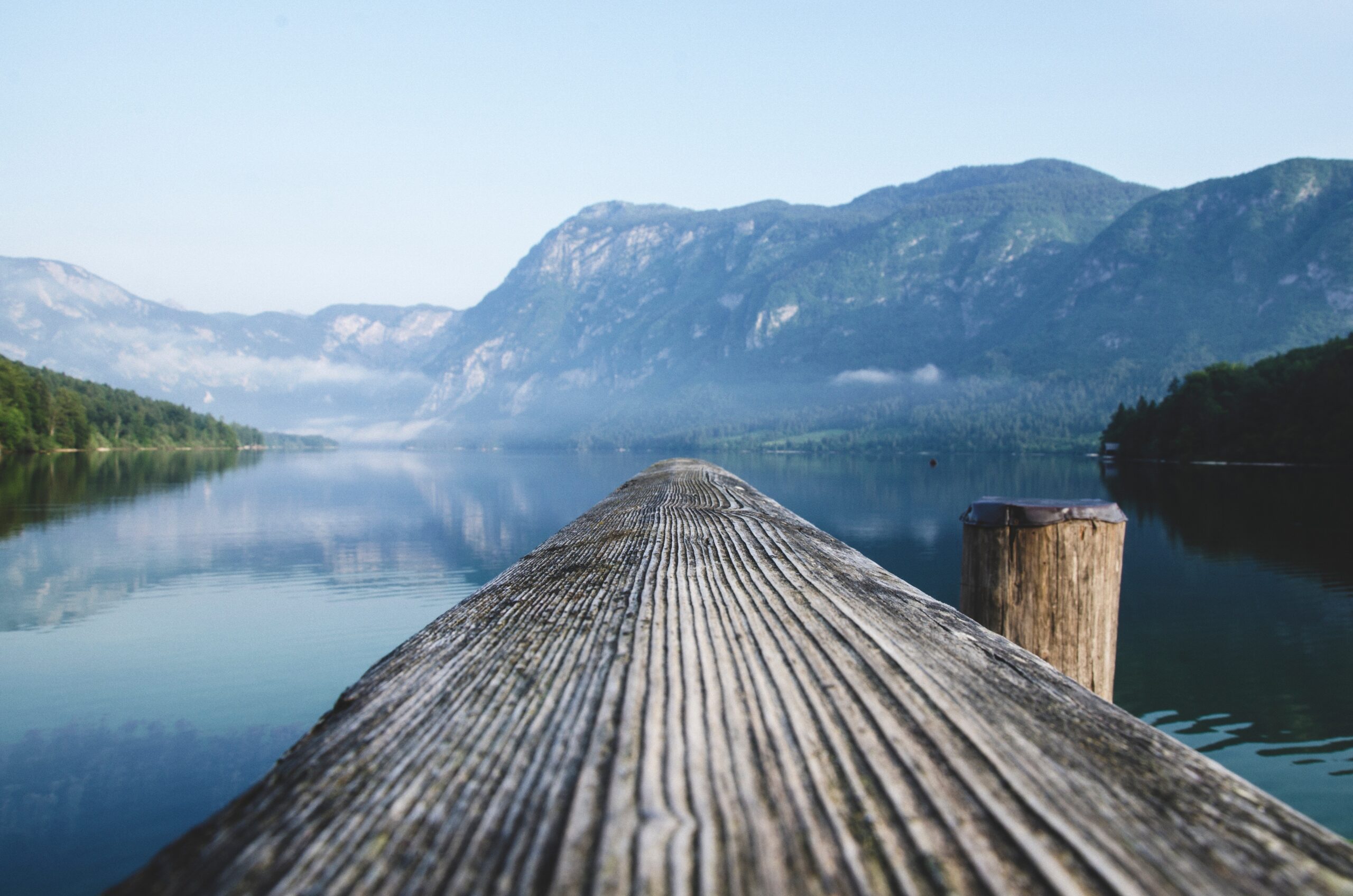 Sweden is a nation of thousands of coastal islands with huge forests and mountains. The country carries itself a rich history. The transportation system is pretty smooth, and the residents are beneficial. Sweden has a good rank on the index of the happiest countries in the world. The full country is composed of great amusement parks, beautiful national parks, historical museums, etc.
Sweden is one of the European countries where the COVID cases were moderately high, with thousands of deaths. Sweden has a unique strategy to fight COVID. They believe in herd immunity among people, so the health minister recommended not wearing masks outside the home. In this country, you can travel without wearing a mask.
Any European country is enjoyable in summer, the pleasant wind, long sunny days with the mind-
blowing weather. If you are planning to enjoy a European country then June to August is a
perfect time. Sweden is not a cheap country, so the price range of the Sweden trip is between
Rs. 1,45,000 to Rs. 2,30,000 (1956 – 3102 USD).
Places to Explore in Sweden
Stockholm
✅ Tourist Attractions: Vasa Museum, Skansen and Djurgården, Gamla Stan, Stockholm City
Hall.
Lovön
✅ Tourist Attractions: Drottningholm Palace, Chinese Pavillon.
Lapland
✅ Tourist attractions: Kiruna and the Ice Hotel, Abisko National Park.
Gothenburg
✅ Tourist Attractions: Liseberg Theme Park, Southern Archipelago, Art Museum.
4. Hawaii –Travel Destination Without Wearing Mask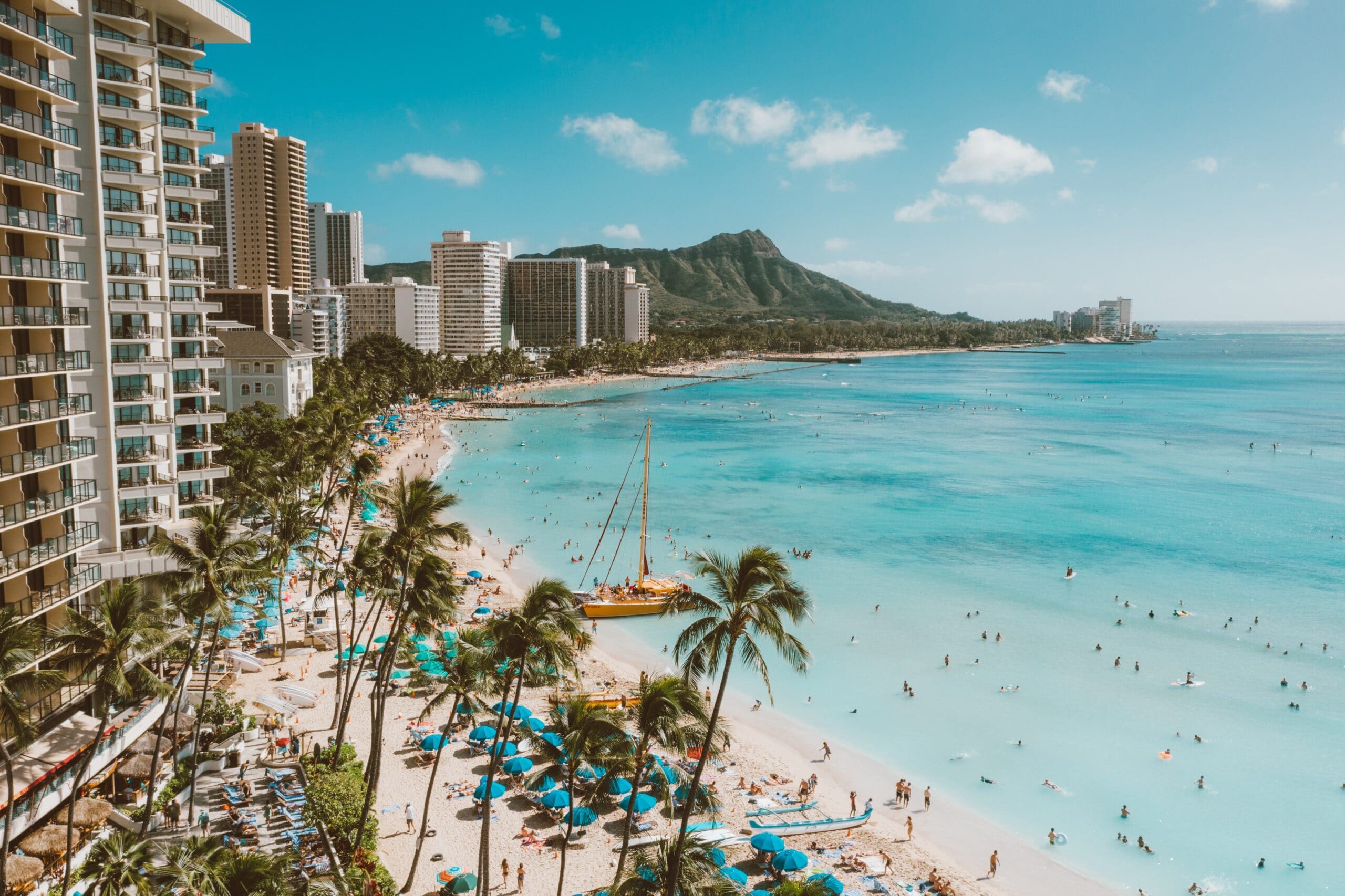 Hawaii is a well-known travel destination. It is a volcanic island of the U.S, a dream destination for visitors. Anyone can enjoy mind-blowing sunbathing on the beach, ocean activities and sports, and a romantic getaway.
Hawaii was a moderately affected country by COVID. But they now have recovered well, and the vaccination drive is going in a good process. So the government declared the residents to wear masks for those who are vaccinated fully or have taken a single dose of vaccine. So you can travel to Hawaii fearlessly.
The best time to travel to beaches is between March to September to avoid rain and hot
weather in Hawaii. You can enjoy the beach throughout the day during that time. The package
of Hawaii from India can be in between Rs. 1,10,000 to 2,00,000 (1483 – 2697 USD) without airfare.
Places to Explore in Hawaii
Kailua
✅ Tourist Attractions: Fishing Village, Marinelife.
Waikiki Beach
✅ Tourist Attractions: Swimming, surfing, paddleboarding, and boating.
Lahaina
✅ Tourist Attractions: Wo Hing Museum, Lahaina Jodo Mission, Baldwin Home Museum, Lahaina
Heritage Museum, Lahaina Lighthouse, and Lahaina Prison.
Kahului Town
✅ Tourist Attractions: Kanaha Beach Park, Maui Nui Botanical Gardens, Alexander and Baldwin Sugar Museum.
5. France – Travel Destination Without Wearing Mask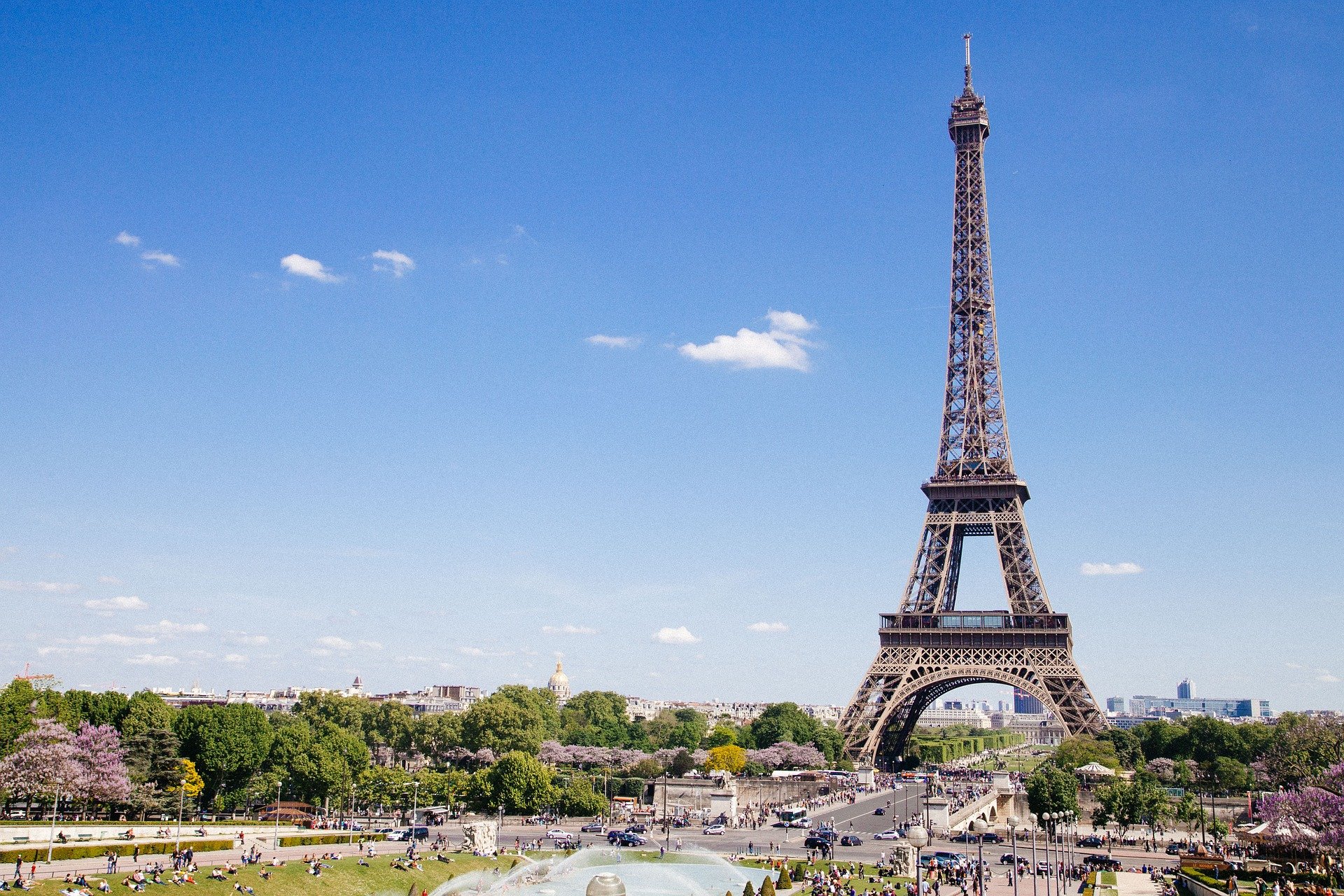 The famous Disneyland is the all-time favourite of most children and a dream destination for everyone from childhood. And who doesn't know about Paris and the Eiffel Tower? The country has a classical touch of British.
Some European countries are greatly devastated by COVID; France is also a highly affected country on this list. However, the decreasing number of patients and high vaccination drive give some relief. In addition, the government decided that wearing a mask is not mandatory for vaccinated citizens.
Summer in Europe is the perfect time to enjoy the weather and trip. Most visitors suggest travelling from April to October to enjoy the maximum. France's holiday package is between Rs. 60,000 to 1,50,000 (809 – 2023 USD) without airfare is reasonable, and if you are planning for a European country trip, it is more or less the same in every country.
Places to Explore In France
Paris
✅ Tourist Attractions: Arc De Triomphe, Eiffel Tower, Louvre Museum.

Provence
✅ Tourist Attractions: Saint-Paul de Vence, Les Baux-de-Provence, Quintessential Provence.
Menton
✅ Tourist Attractions: Promenade du Soleil, Serra de la Madone, Jean Cocteau Museum.
Final Words
After a long battle with COVID, some countries are now back to normal. Although now top
tourist places are open for all the travelling guidelines are changing from time to time according
to country to country. Therefore, the information may differ in time, so before planning any trip,
make sure to get enough knowledge about travelling guidelines from official government portals
and our blogs. Explore our Foreign Tours section on Tourmantras.com. Please like and share our blogs further.
Read More –
Travel Destination Without Wearing Mask FAQs
1) Where can I vacation without a mask in 2021?
Mask is the new normal these days. However, in few countries like France, Bhutan, Newzealand, and others, it is no more mandatory. In these countries, you may not have to depend on masks that much.
2) Are there any COVID-free places in India 2021?
Currently, there are no places in India that are covid free as of now. I suggest you get vaccinated and wear a mask while touring in India.
3) Is vaccination mandatory for international travel?
It is better to get vaccinated however, it is not a mandatory requirement in many countries. So, it will be better to check the requirements on the official page of the governments of those countries.
4) Which are the must-visit travel destination without wearing masks?
According to us, Hawaii, Bhutan, Sweden, Newzealand, and France are the must visit travel places in 2021.