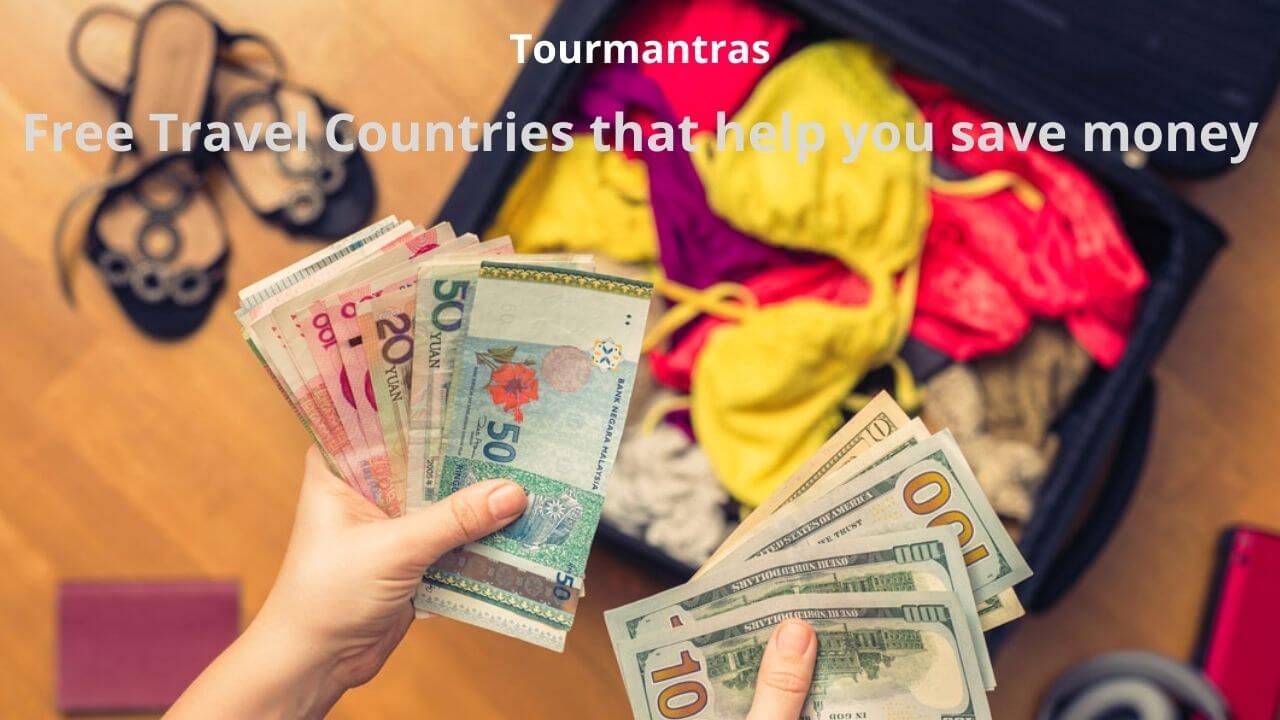 Do countries offer free travel? Well, Yes, there are expense-free travel countries available. This means you travel, and the country's tourism department will pay for your costs or certain exempt charges while travelling. And we are not kidding! It is possible. It is the most exciting thing that you have ever heard. These free travel countries are your dream destination, and maybe you are saving for travel to those places.
We always try to make a travel plan in a way to save every single penny. We always look for full enjoyment at a low cost or budget-friendly travel. Sometimes, these concepts ruin our whole trip. And now the COVID pandemic makes us fickle-minded where a good trip can rejuvenate our mind, body, and spirit. I have shortlisted the top 5 free travel countries where you can travel for free. Let's get into the details.
Also Read –

Top 5 Must Visit Places for Travel Destination Without Wearing Mask
Free Travel Countries: Top 5 Countries to Travel for Free
Italy
Italy is one of the expense-free travel countries for travelling on the bucket list of many people. Before the COVID pandemic, Italy was the third most visited country in the world. Italy's history, art, and culture attract a maximum number of people from around the world.
From the end of February to the end of June is considered the best time to travel to European countries. The temperature in February varies from 5oC to 15oC. Therefore it is a fantastic time to enjoy the Summer. The cost of a complete Italy trip is between Rs. 1.5 to 4 lakhs (2023 – 5394 USD) as per your choices.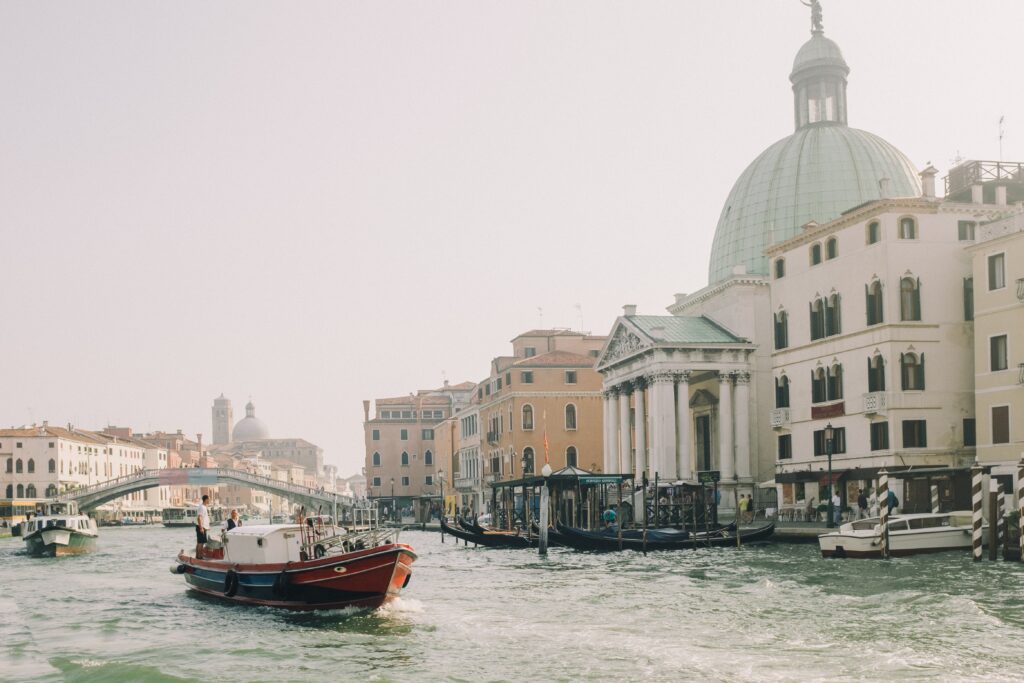 Here the question comes: Why include Italy in the list of 'Countries offering free travel'. We all are aware of the news that Italy was one of the most affected countries by COVID-19. Due to the pandemic, the economy has been affected badly, and to replenish the tourism business of Italy, specific steps are taken. The Sicily City Tourism Authority has decided to provide travellers with some benefits for travel to the city.
Free Travel Countries – What Italy is Offering to Travellers?
If you are travelling to the magnificent Sicily City, you have to pay only half the airfare. On the other hand, for booking three nights, you will get a one-night free hotel stay.
Italy Tourist Attractions
✅ Rome– Pantheon, Castel Sant'Angelo National Museum, Roman Forum, Colosseum, etc., are some of Rome's oldest architectures, representing the extensive history of Rome.
✅ Venice- Venice is a city of islands where the whole town is surrounded by waterways. There are no roadways. Only boats are the transport system which is very unique itself. Almost every traveller enjoys the Gondola ride. St. Mark's Basilica, St. Mark's Square, and the Rialto Bridge are the most attractive places.
✅ Pisa- Leaning Tower is a famous catholic church in Pisa, Italy. This tower has excellent Romanesque architecture. The Cathedral of Santa Maria Assunta, Basilica Romanica di San Piero a Grado, and Santo Stefano dei Cavalieri are also the most visited sites.
✅ Sicily City- The cathedral of Monreale, Church Mosaics in Palermo, Mount Etna, Greek Theatre, Cefalu Cathedral.
Expense-free Travel Countries – Japan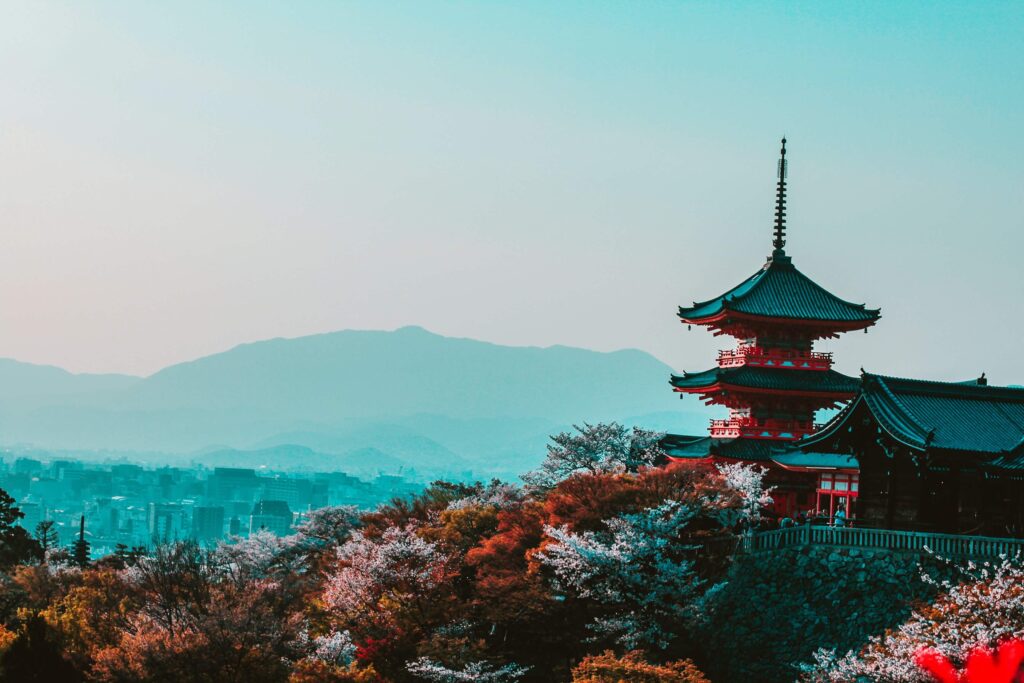 Japan is a prosperous cultural country where you can experience the highest technology with age-old traditions and practices. The culture of Japan is supremely unique from other countries. As a travel destination, Japan is a perfect option where everyone can enjoy. We have shortlisted it as one of the most expense-free travel countries in the world at present.
Maximum travellers love to travel to Japan during the Spring season, from January to April, due to the vibrant colours of leaves and the weather. However, Japan is beautiful in every season with different gestures. As a traveller, you can enjoy the mild weather, red leaves, and a dry road. The temperature at this time varies from 6oC to 15oC. The Japan tour package varies between Rs. 1,20,000 to 3,00,000 (1618 – 4046 USD), depending on your choices.
Japan is also a badly affected country in the Pandemic. The tourism sector is devastated by COVID. It is difficult to overcome the worst situation in a simple way. So the government of this country offers some exciting discounts and freebies where your money can be saved, and travel will be more exciting for you. So we included this country in the list of expense-free travel countries offering free travel.
What Japan Offers?
Under this exciting initiative, you will get a 35% discount if you book your hotels and travel plans from any Japanese travel company. More than 1,00,000 companies and agencies have joined this scheme.
Tourist Attractions of Japan
✅ Tokyo- Imperial Palace, Senso-Ji Temple, Ueno Zoo, Tokyo National Museum, Kabuki-za Theater are some magnificent places to travel in Tokyo.
✅ Hiroshima- The Island Shrine of Itsukushima, Hiroshima Castle, Shukkei-en Garden, and Mitaki-Dera Temple are some must-visit places in Hiroshima.
✅ Kyoto- Historic Kyoto, Nijo Castle, Fushimi-Inari Taisha Shrine, Kinkaku-Ji, Kiyomizu- Dera Temple. These are some of the beauty of Buddhist architecture.
✅ Mount Fuji- If you love hiking, Mount Fuji is the best option. Lots of travellers every year visit Japan to enjoy the scenic beauty of the highest mountain in Japan.
Canada
Canada is one of the expense-free travel countries where nature has gifted numerous natural wonders. Canada is the storage of beautiful places from coast to coast. From the Rocky Mountains to Niagara Falls, every kind of natural wonderment is visible. So, every year millions of tourists visit this country.
Canada is a North American country where Autumn is very vibrant to enjoy with beautiful weather. Most visitors suggest visiting Canada from September to November when the average temperature is between 16oC to 21oC . The package cost starts from Rs. 1,20,000 (1618 USD).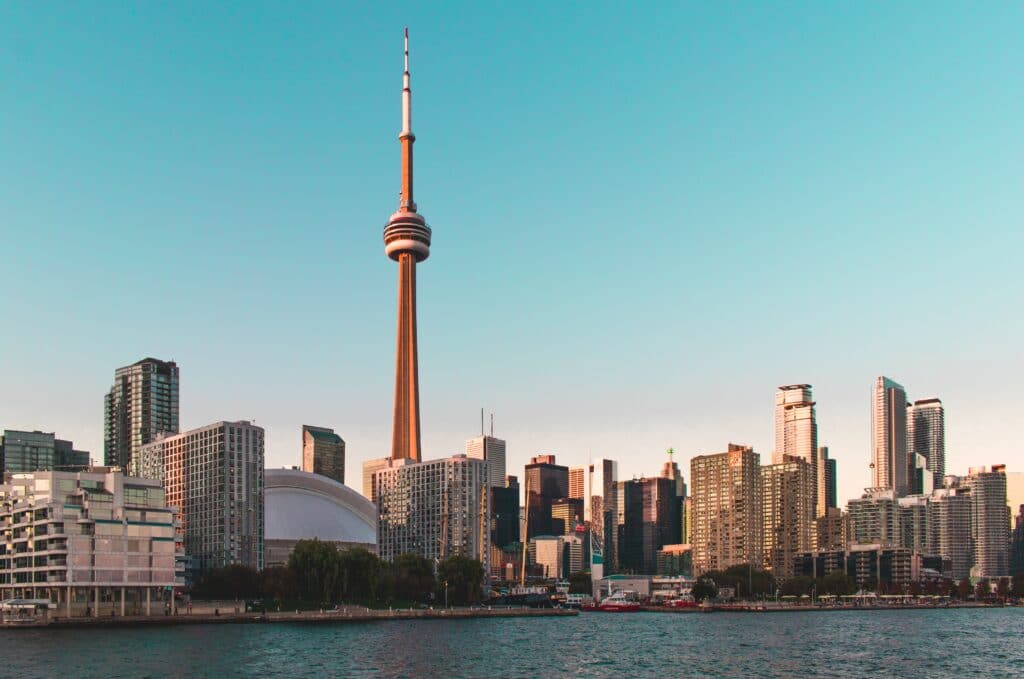 In Canada, Brunswick is inviting travellers to travel to their stunning spots with some exciting offers to encourage travellers to travel to Canada and regain travel fame post-COVID.
Free Travel Countries – What Canada Offers to Tourists?
A program called NB Travel Program has been launched by Brunswick city authority. Under this program, each traveller who wishes to travel to this city will enjoy a 20% discount on the cost of trips. One can enjoy upto 1000 USD as a rebate with a 20% discount. Due to all these discounts, Canada is one of those expense-free travel countries chosen by us.
Tourist Places in Canada
✅ Toronto- CN Tower, Niagara Falls (the world's most significant falls), Ripley's Aquarium of Canada, Casa Loma, Nathan Phillips Square, etc., are popular spots to visit.
✅ Rocky Mountains National Park- Trail Ridge Road, Bear Lake, Alberta Falls, Sprague Lake, etc., are some visiting spots in the massive area of Rocky Mountains National Park.
✅ Brunswick- The whole city consists of marvellous castles and palaces of historical importance. Hagenmarkt, Magniviertel Church, Staatstheater Braunschweig, and Happy Rizzi House are amazing tourist attractions.
✅ Montréal- Pointe-à-Callière, Louis and Rue Denis, Lachine Canal National Historic Site this old architecture gives you a fantastic experience of old Canada.
Free Travel Countries: UK
The United Kingdom is a well-known country among everyone, rich in culture, history, tradition, and elegant natural beauty. Almost every Indian desires to travel to London, the UK's capital city. London is a hub of fashion, food, history, cathedrals, etc.
Also, the UK is a European country, so spring and summer are the best to enjoy the beauty. The temperature is between 9oC to 16oC. A 7 days tour package of the United Kingdom costs between Rs. 90,000 to 2,00,000 (1213 – 2696 USD).
In the list of vastly affected countries by COVID is the UK. So, the UK tourism authority has decided to offer some subsidies or discounts to interested travellers travelling to the United Kingdom after the COVID pandemic.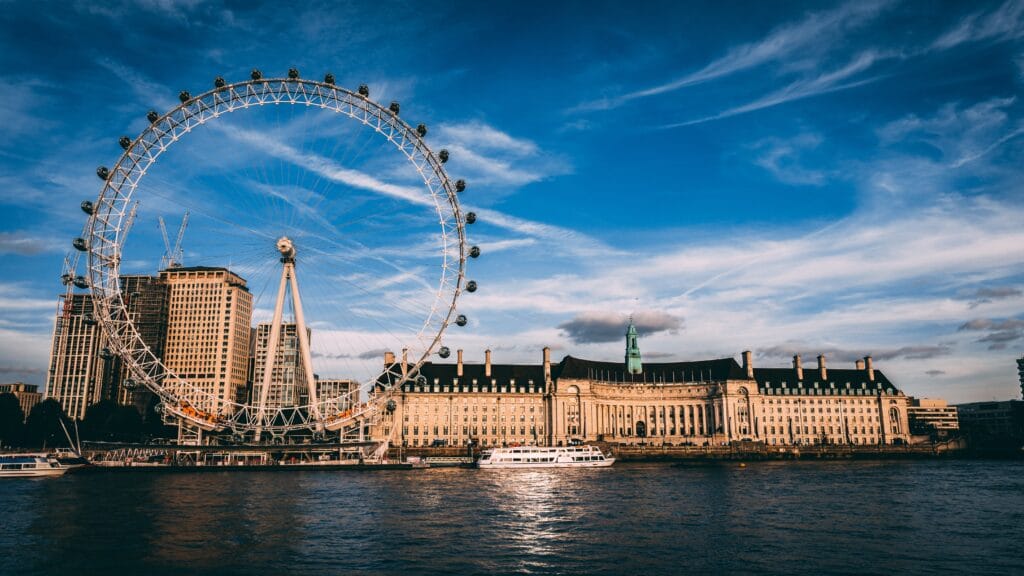 What the UK Offers to Tourists?
If any traveller travels to the United Kingdom, the authority will provide some exciting rebates for the whole trip.
UK Tourist Attractions
✅ London- London is the most famous city in the world. There is some popular sightseeing location that can amaze you like Buckingham Palace, Tower Bridge, British Museum, Big Ben, etc.
✅ Edinburgh- Edinburgh Castle, Palace of Holyroodhouse, Royal Botanic Garden, Princes Street, Scottish National Gallery, and Modern Art. These are some places where tourists love to visit.
✅ Manchester- This particular is popular among shopaholic people due to various retailer options. Manchester Cathedral, Art Gallery, Chinatown, Town Hall, Heaton Park.
✅ Canterbury- The city is popular for its medieval historical heritage sites. Some are mentioned here, Canterbury Cathedral, St Augustine's Abbey, Beaney House of Art and Knowledge.
Free Travel Countries – Bulgaria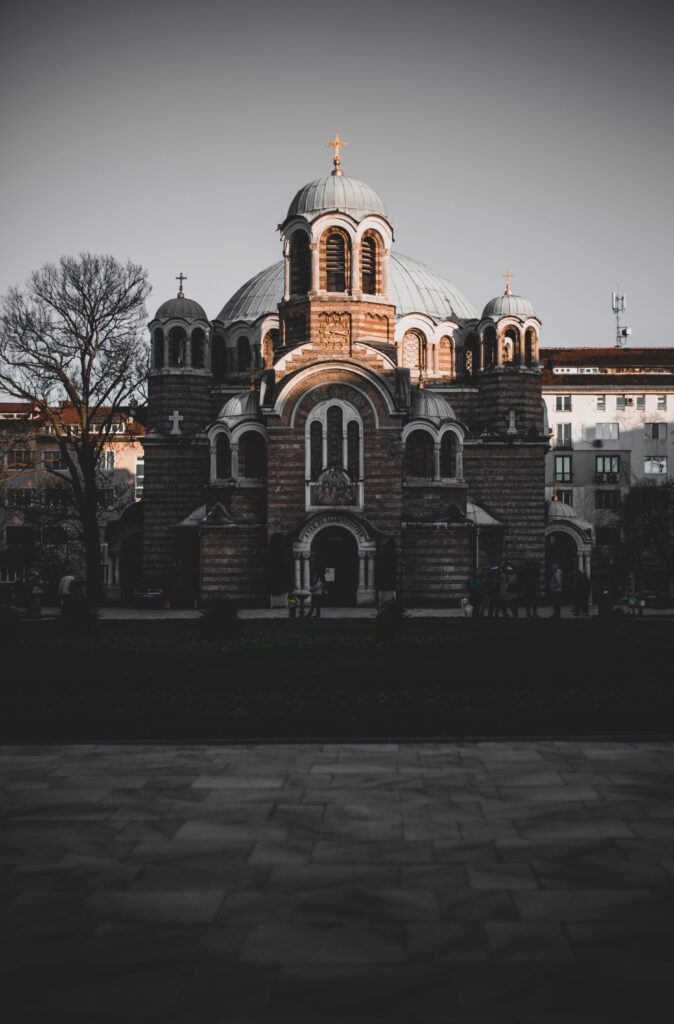 Last but not least, Bulgaria is a southeastern European country. As one of the free travel countries, it has a rich heritage of culture, traditional music, dance, and art. The country is popular among tourists for both its history and natural beauty. Every year millions of visitors travel to this country to enjoy their vacation. Also, Bulgaria is one of the cheapest travel destinations in the world.
The best time to visit Bulgaria is during the summer vacation. The weather and scenic beauty are pleasant during this time. The temperature varies between 18oC – 23oC. The travel cost of Bulgaria starts from as low as Rs. 90,000 (1213 USD).
We have included this country in countries offering free travel because Bulgaria is trying to rejuvenate the travel sector post covid. For this purpose, they will provide offers for touring to their travel spots after COVID.
What Bulgaria can offer?
The country provides free-of-cost beach experiences in the whole region by waiving off the entry fees. Other tourist places from the colder areas also come under this offer. Tourists can access some of the beaches for free and also use the sun loungers and umbrellas for free.
Free Travel Countries: Tourist Attractions of Bulgaria
✅ Sofia- St. Alexander Nevsky Cathedral, Vitosha Boulevard, Boyana Church, Ivan Vazov National Theatre are some historic attractions.
✅ Nessebar- Beach, Church of Saint Paraskeva, Saint Sophia, Archeological Museum, etc., are things to do in Nessebar.
✅ Varna- Aladzha Monastery, Varna Cathedral, Varna Park Museum, Stone Forest, Euxinograd, Golden Sand Beach are some places good to chill on summer days.
✅ Bansko- This city is famous for numerous sports activities like Skiing, Mountain Biking, and Hiking.
Final Words on Free Travel Countries
Every country mentioned in the list of free travel countries offering free travel is giving some offers in discounts, some exclusive places without charges, less airfare, and free hotel charges. Now it is your decision, which country you want to travel to and enjoy these benefits.
If you have been saving money or have been planning a trip to these countries, then it is the best time to travel for free. Also, COVID cases are now minimal, and some of these free travel countries are now open for tourism. So pack your bag and be ready to explore the world. For more such interesting content, stay tuned to us by subscribing to Tourmantras.com. You can also join our Forum and share your travel experiences!
Read More–
Top 5 Must Visit Places for Travel Destination Without Wearing Mask
Free Travel Countries FAQs
1) Which free travel countries will pay you to visit?
The countries which will pay you to visit are Italy, Japan, Canada, Bulgaria, United Kingdom.
2) What are the safe places to travel post-COVID-19?
Almost every country in the world has been badly affected by COVID-19. But now many countries are recovering and some have zero cases of COVID patients. Italy, Japan, The United Kingdom are on the list of safe countries after COVID.
3) Which are the tourist places to visit in Canada?
The attractive tourist places in Canada are mentioned below:
CN Tower, Niagara Falls(world's largest falls), Rocky Mountain National Park, Ripley's Aquarium of Canada, Casa Loma, Nathan Philips Square, Happy Rizzi House.

4) Which is the most visited country in the world?
From the mention countries in our article, Italy is the most visited country in the year 2019.
5) Is any country offering discounts on airfare?
The Sicily City tourism authority is giving a rebate on airfare. They are providing half airfare to travel to their city.