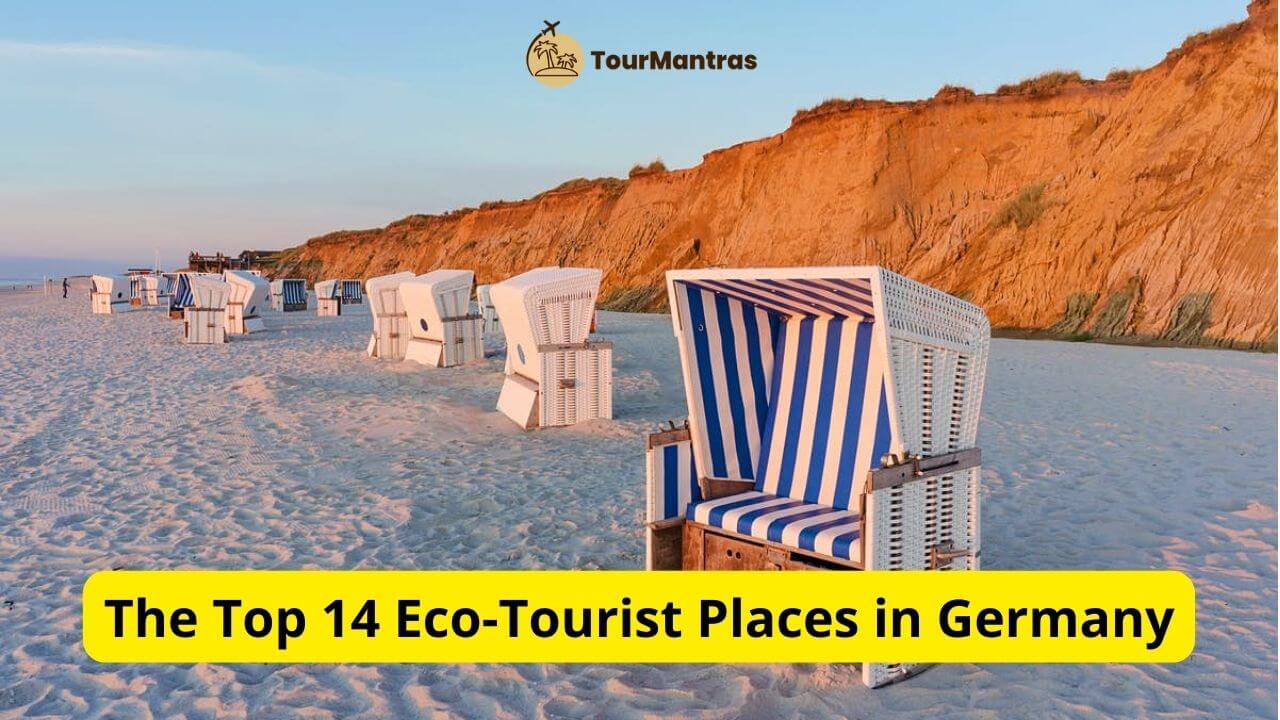 Planning a trip to Germany and don't know about the top eco-tourist places in Germany yet!! Well, you don't have to worry as Tourmantras brings a list of the 14 eco-tourist places in Germany. So stick till the end to know about sustainable tourism in Germany.
Germany offers great outdoor adventures and many unforgettable nature experiences. Also, tourists can comfortably reach their destination with the help of public transport. Flat-rate offers and sharing services make this sustainable tourism a cheap and environment-friendly tour.
Ecotourism in Germany: 14 Eco-Tourist Places to Visit Now!
Welcome to TourMantras and let's start today's topic Ecotourism in Germany and learn about the Eco-Tourists places and sustainable tourism in Germany.
1) Stargazing at North Eifel
The North Eifel National Park is the darkest region in Germany from where the Milky Way seems closer. The International Dark Sky Park is perfect for stargazing. During night tours, tourists can explore the fascination for the stars, and even see a shooting star.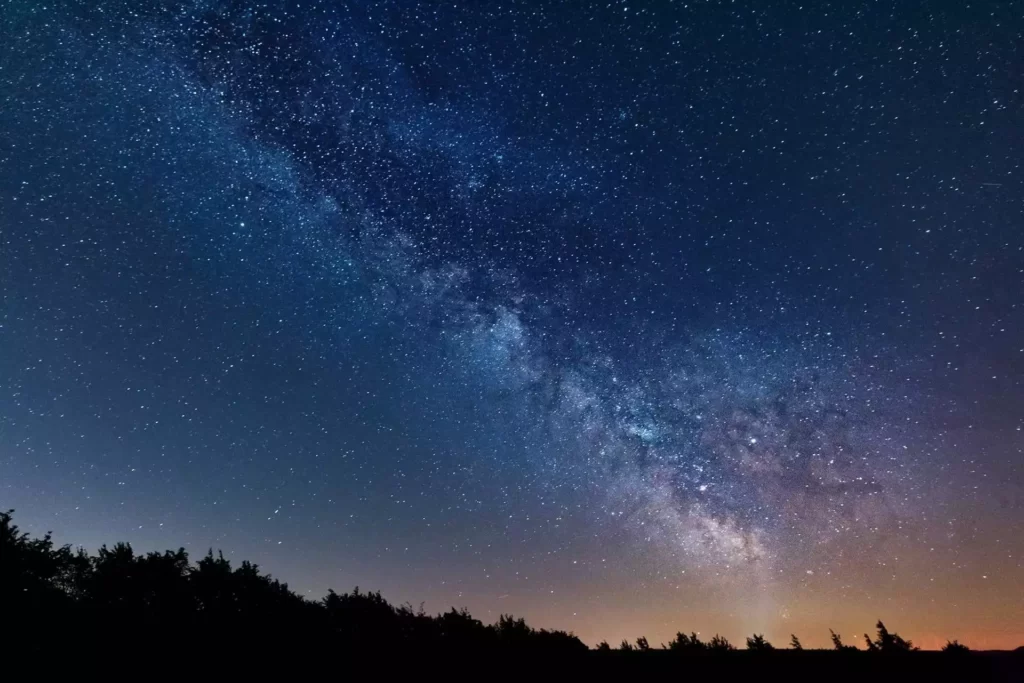 You can sleep under the stars to make your trip more adventurous. However, pitching a tent in one of the nature campsites on the Eifel Trekking Route. Incredible flora and fauna in the national park experiences ecotourism. Moreover, a nature park explored on foot or by bicycle makes environment-friendly tours.
In transportation, you will get hiking-friendly train stations, and an extensive network of routes for buses makes travelling easier. Besides that, you can go from one place to another in your cycle, bike, and car.
You May Also Like - 27 Best Tourist Places in Germany to Explore Now!
2) Romantic Ramsau
Situated in the mountainous southeast of Germany, the quaint village of Ramsau is one of the most sustainable tourism holidays. The local peoples of Ramsau are dedicated to soft and sustainable tourism. However, there's Berchtesgaden National Park which conserves alpine surroundings with nature. Moreover, Ramsau has a climatic health resort.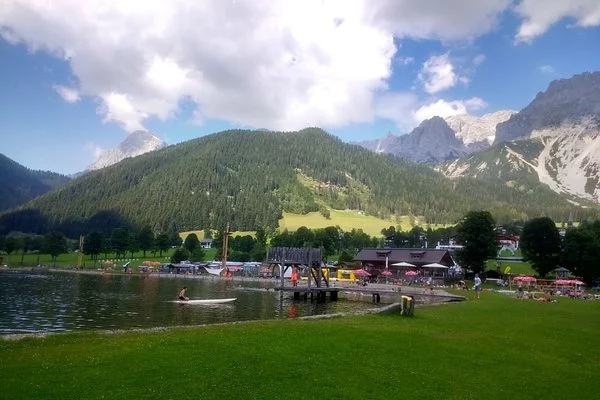 3) Cruising Across Lake Königssee
You will find tranquil lake Königssee near Ramsau. Cruising across this lake isn't new, E-boats have been in service since 1909. Following through the water body, you can board an electric barge to explore the famous St Bartholomew's Church pilgrimage church and the Wittelsbacher Hunting Chateau.
4) Bicycle Paradise at Freiburg
Australia-based travel magazine Lonely Planet has listed Freiburg as ecotourism in 2022. It's quite honourable for Germany, partly based on ecological criteria. However the old town centre of Freiburg is car-free and cyclists dominate the city centre, including numerous parks.
5) Pristine Uckermark
In the northeastern region of Germany, Uckermark is well-known for its nature reserves and untouched floodplains. The houses were built with clay walls and hemp insulation. It was the most eco-friendly destination a couple of years ago. Visitors choose such a sustainable tourism region due to its climate-friendly accommodation.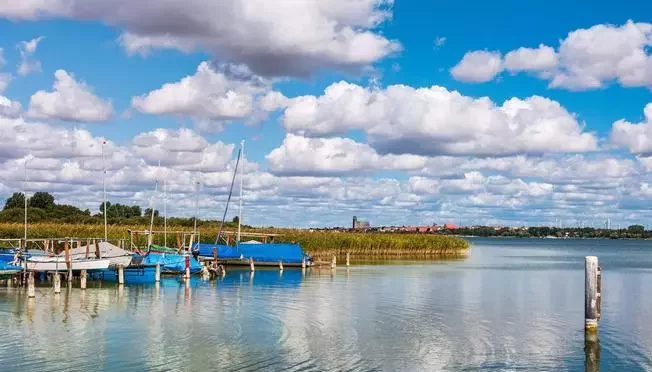 6) No Cars Allowed on Juist Island
Juist is a 17km long and 500m wide island in the northwest Germany. It's ideal if you wish to go away from all of today. Bicycles and horse-down carriages are the very common transportation methods as cars have been banned, except for ambulances and fire engines on this island for many years. So it's a clean, pollution-free, and ecotourism in Germany.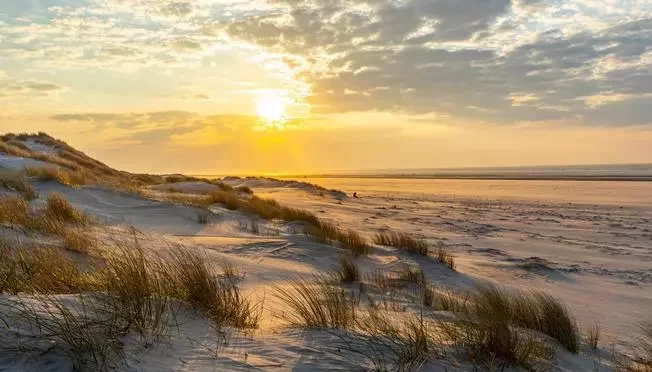 7) Bliesgau Biosphere Reserve – Ecotourism
The Bilesgau Biosphere Reserve is a certified sustainable tourism reservoir for rare little owls. Here they get home and enjoy the idyllic landscape of the meadow orchards. Tourists can discover new things via themed routes and taking the help of geocaching apps.
Visitors can do woodwork under the guidance of experts. Even they can hire camping hammocks to sleep outside and truly enjoy the feel at night. It can be attached to a special anchor point at the heart of the forest. Moreover, sales campaigns are trying to boost the local farming economy.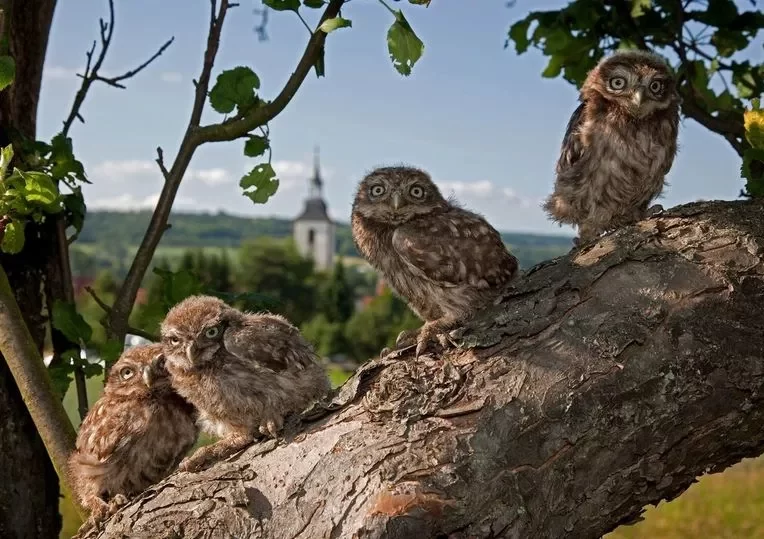 Certified Biosphere Accommodation Providers serve authentic fresh organic meals to visitors. Even a regular bus service guarantees environment-friendly tours and hikes easily by providing the SaarlandCard to the visitors. So that they can travel via local buses and trains for free of cost.
8) Baltic Sea Sly Firth
The Baltic coast is also a wonderful place in Germany for tourists to are keen on soft ecotourism and the great outdoors. The beautiful Sly Firth is a narrow, 40km long inlet of the Baltic Sea into the Schleswig-Holstein state. During medieval times, a Viking settlement was located here.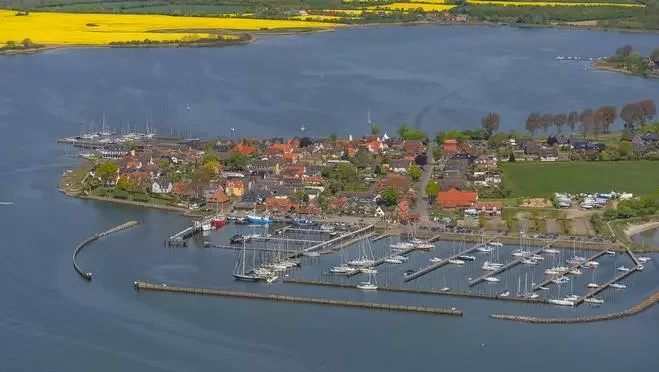 9) Wartburg Hainich World Heritage Region
The Wartburg Hainich World Heritage Region of Thuringia is another great eco-tourist place for environment-friendly tours. Thousand-year-old Wartburg Castle and Hainich National Park are certified UNESCO World Heritage Sites. Later it became home to the largest wild old beech forests in Germany. And, several regional restaurants have pledged to run their business.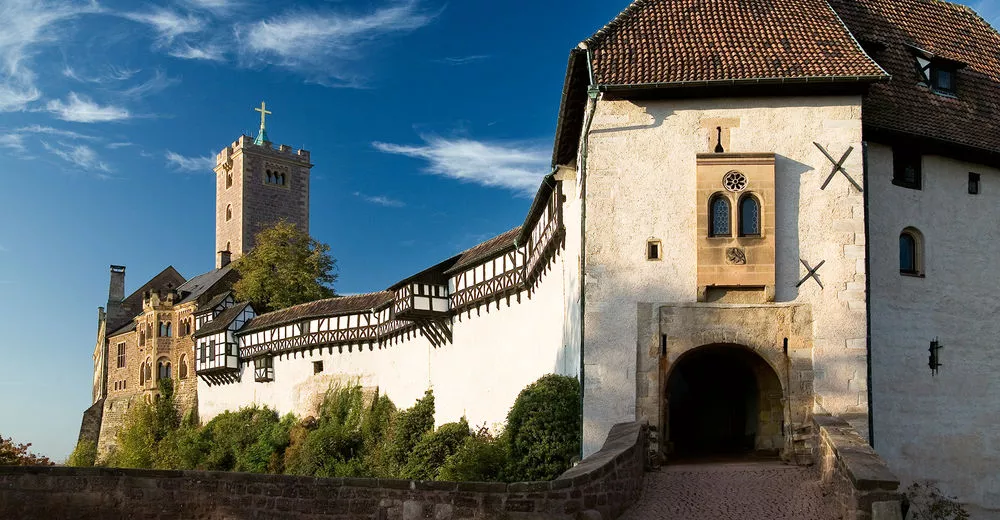 11) Sustainable Saarland
Saarland was the first-ever and smallest federal state for sustainable tourism in Germany. TourCert has certified Saarland for sustainable tourism. You can experience an entire diversity of nature based on ecotourism.
The most interesting part of Saarland is that 66% is under nature conservation, a safe place for rare and protected species. You can also visit the Hunsruck-Hochwald National Park, the Saar-Hunsruck Nature Park, and the unique orchid trail leading Bliesgau UNESCO Biosphere Reserve by hiking and cycling.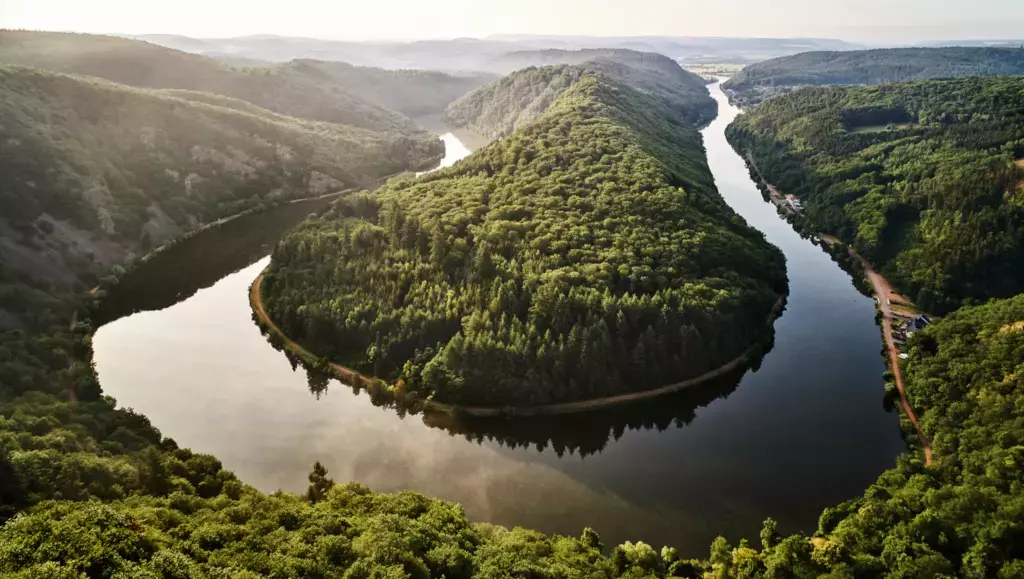 Carefully, responsibly and closely visitors can experience nature and participate in the process of sustainable tourism. Beautiful natural destinations, delicious local food, and cuisines that focus on organic products and regionality pamper your body and soul.
12) Spectacular Swabian Alb
Swabian Alb is a sparsely populated mountain range that spreads up to 200km in southwestern Germany. Classified as a UNESCO biosphere reserve, it was the most sustainable tourism spot several years ago. You can book an overnight stay among the 150-holiday accommodations and get free access to local busses, and trains.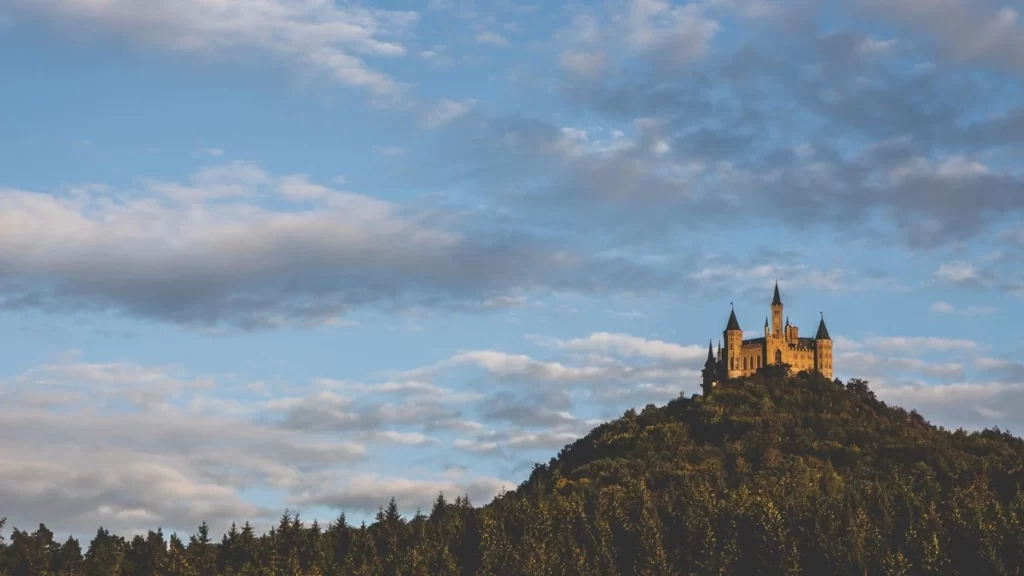 13) Northern Black Forest: Unique and Environment-Friendly Tours
The Northern Black Forest brings wishful thinking into reality. Here, tourists can hire a low-cost electric car, and driving across the mountains leaves a small carbon footprint. Thus, visitors can travel a 380m long wildlife suspension bridge the Treetop Walk near Bad Wildbad, or the thermal baths of many regions conveniently, and independently.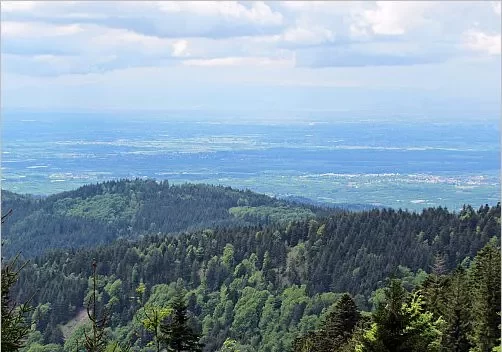 Besides thinking about the environment, you can continue on foot or by cycle to keep yourself healthy. The challenging Westweg long-distance hiking trail is one of the best routes in Germany. There are also several day trips and leisurely & environment-friendly tours to offer various amounts and levels of physical exercise. However, the region is certified for sustainable tourism.
14) Germany's Wine Route
Situated in the state of Rhineland-Palatinate, the Wine Route of Germany is one of the oldest eco-tourist places. The 85km route leads to old castle ruins, forests, and vine-covered hillsides. However, the hiking trails allow the visitors to learn about the climate, local soil, and the production of local wine.
Wrapping Up on Ecotourism in Germany
Germany welcomes tourists with flowers, wine, or candy to show their gratitude. And, Germany is one of the most peaceful countries among 163 others. It's not an expensive eco-tourist place to plan a trip for.
I hope you will be amazed by this Ecotourism in Germany and must visit once. Share this article to inform your travel lovers about sustainable tourism in Germany. Comment your thoughts regarding environment-friendly tours in the comment section. Stay tuned with Tourmantras for more travel-related topics.
FAQs on Ecotourism in Germany
1) Is Germany friendly to tourists?
Germans are very welcoming even for an unknown tourist. They can invite them into their home and show their gratitude by giving a small gift.
2) Which city in Germany is best to visit?
With a history of the 12th Century, Munich is one of the best cities to visit in Germany. Also, it has managed to develop a multicultural personality and become a "Village of the World".
3) Is Germany expensive to travel to?
Overall, Germany is not an expensive country to visit. However, river cruises are expensive, and also plenty of high-end cuisines are there. Visiting the capital of finance, Frankfurt even costs a pretty penny.
4) Is Germany safe?
According to the Global Peace Index 2019, Germany ranked 22nd among the 163 most peaceful countries in the world. It also ranks 20th according to the Societal Safety and Security domain.
5) Is tourism big in Germany?
Germany has recorded a total of 12 million tourists in 2020, ranking 20th in the world. The larger countries regularly perform better to attract an absolute number of guests.
You may also like: