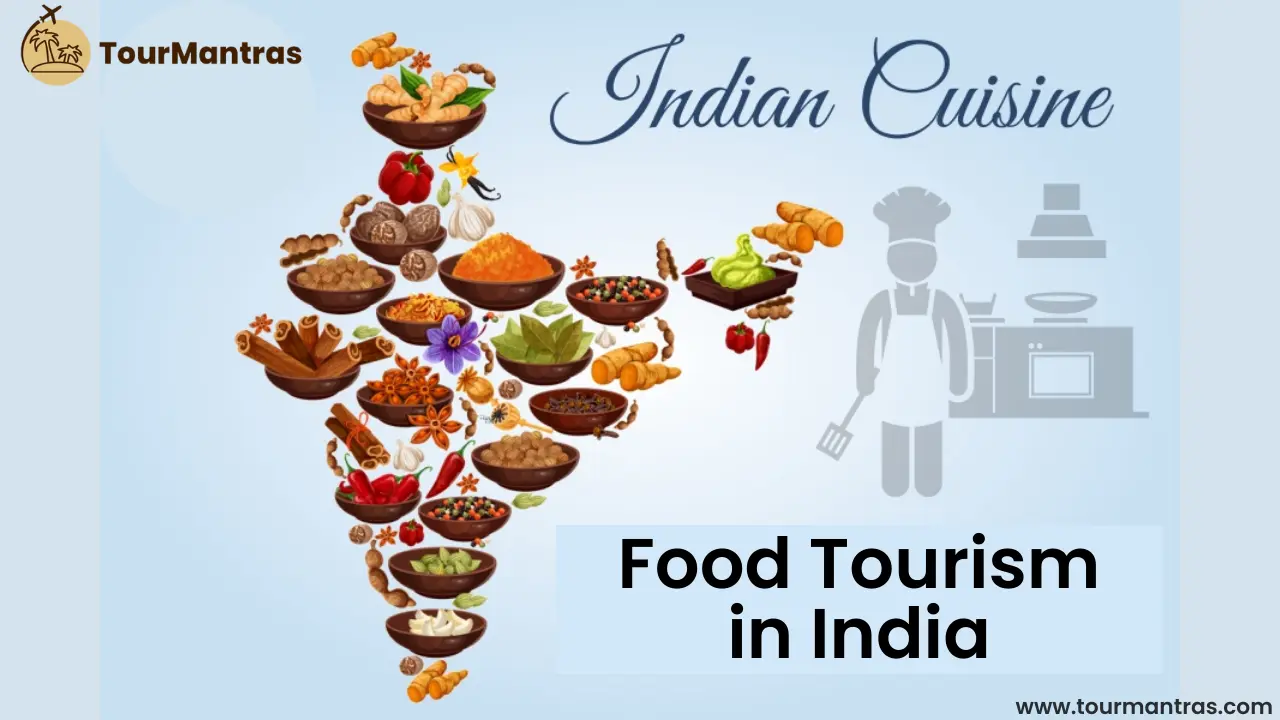 The growth of food tourism in India makes Indian food hugely popular among foodies across the world. Culinary tourism is on the verge of becoming an entrée, and Indian Food is known for its unique flavours and spices globally.
Every city in India has its distinct food speciality. Even some cuisines force travellers to satiate their palate by visiting a particular destination. Among so many cities and a variety of foods, we bring the best out of the best (based on our opinion) for you. Check out Indian food tourism in brief.
Food Tourism in India
Food is an integral part of the Indian culture and tourists also want to experience Indian food tourism with a cocktail, culture, and cuisine. Indian food is becoming increasingly popular among international tourists who are opening for more spicy street foods.
Let's start the food tours in India. Before that, check out the advantages and disadvantages of food tourism in India in the table given below.
Advantages
Education of consumers and consumer exposure.
Brand awareness and potential loyalty.
Customer relationships and better margins.
New sales opportunities and additional sales outlets.
Market intelligence on products and consumers.
Disadvantages
Increased costs and management time.
Capital required and opportunity costs.
Issues associated with seasonality.
Potential risks from biosecurity breaches.
Additional health and safety requirements.
Mumbai – Culinary Tourism in India
The city of millionaires and billionaires is closely linked with food tours in India. The cultural diversity of Mumbai attracts people to culinary tourism in India.
Here is the best five food you must eat while visiting Mumbai in Indian food tourism.
1) Chicken / Veg Shashlik at Kobe Sizzlers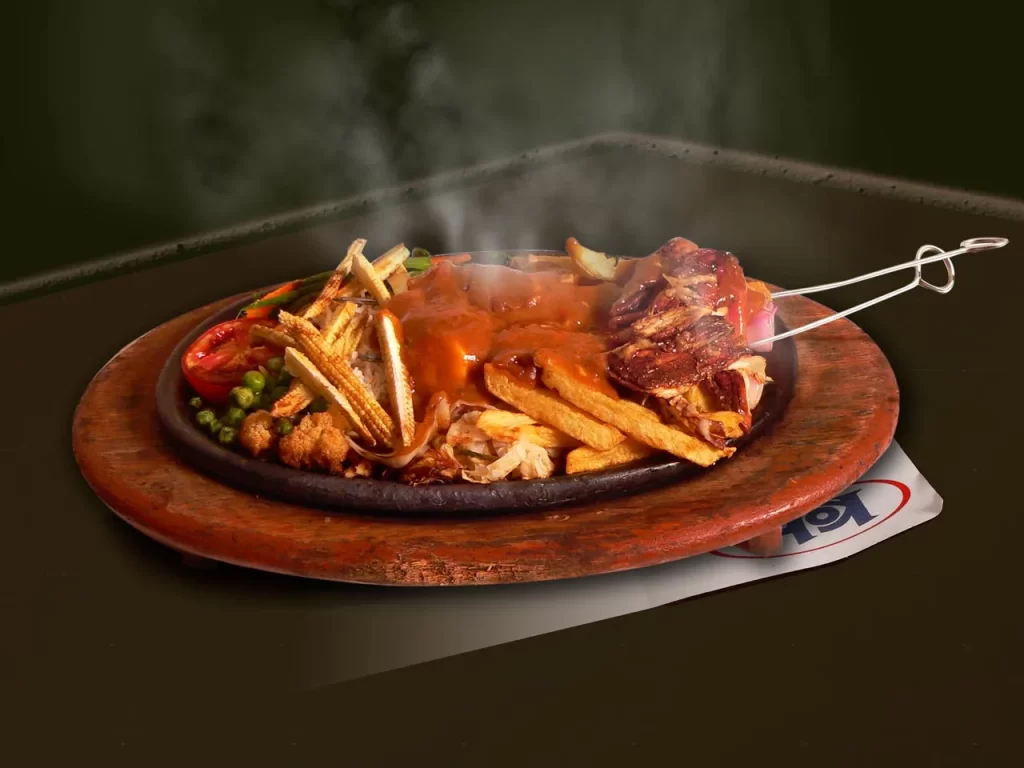 The massive sizzlers at Kobe Sizzlers are served on a bed of rice and accompanied by assorted veggies and thick-cut fries.
You will get a huge variety of sizzlers but must taste the Shashlik with grilled chicken or fried paneer, it's delicious.
2) Bada Pav, Misal Pav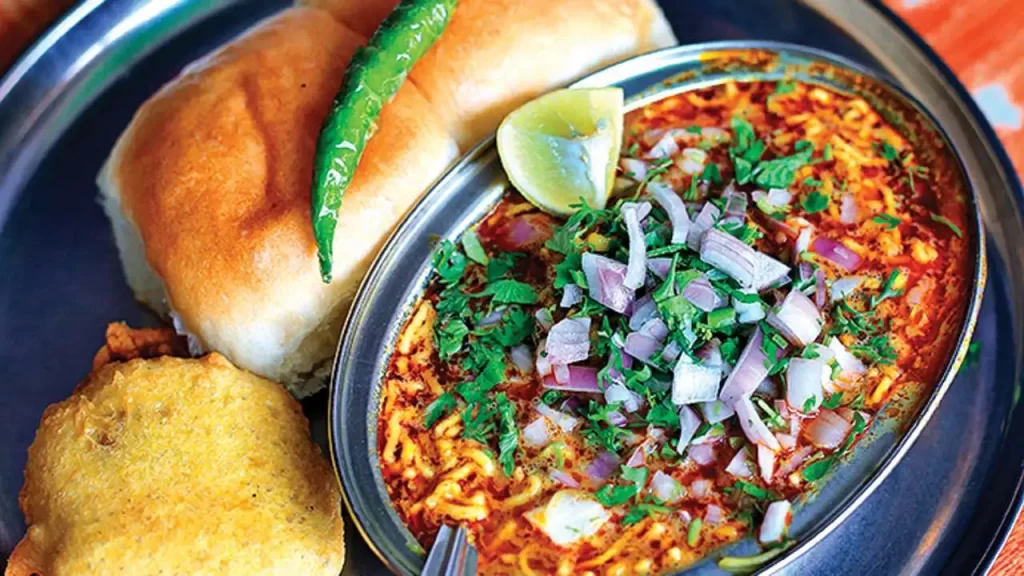 Vada Pav is a famous street food in Mumbai. It's a bun bread (pav) stuffed with a mashed potato fritter (vada) and served with spicy and sweet chutneys, garlic powder chutney, and fried chillies.
And, missal pav is another healthy street food in Mumbai. Start your morning with misal and pav, topped with farsan or sev, onions, lemon, and coriander.
3) Bombil Fry at Soul Fry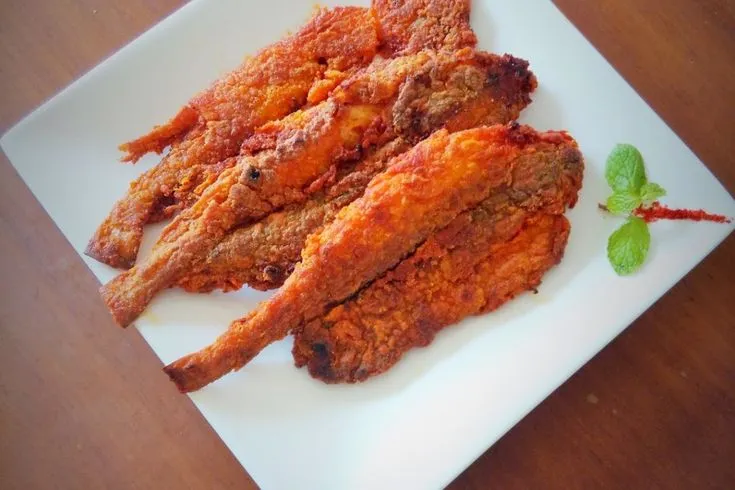 Bombil Fry is a shallow fry of fish and a Bombay Duck, an iconic stature in the seafood cuisine of Mumbai.
And, Soul Fry is well-known for its karaoke nights on Mondays including an unmatched Goan seafood menu. It would be a great starter, even if you can take it with your meal.
4) Zunka Bhakar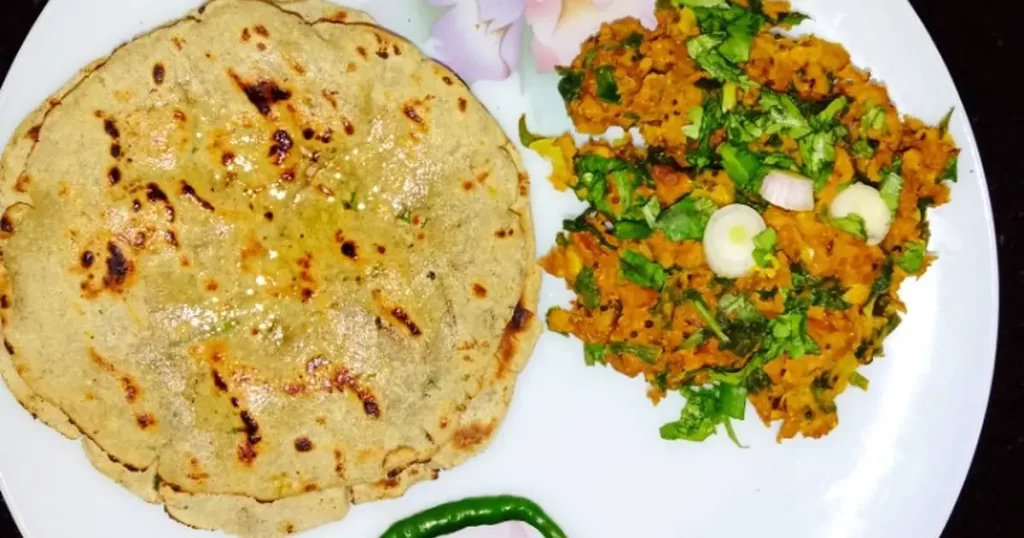 Zhunka Bhakar, made of chopped onions heated with chickpea flour, mustard seeds, and curry patta leaves, is a traditional healthy street food in Mumbai. You can eat it with jowar roti (Bhakri) which is available in Mumbai homes.
5) Melted Belgian Chocolate Crepe at Suzette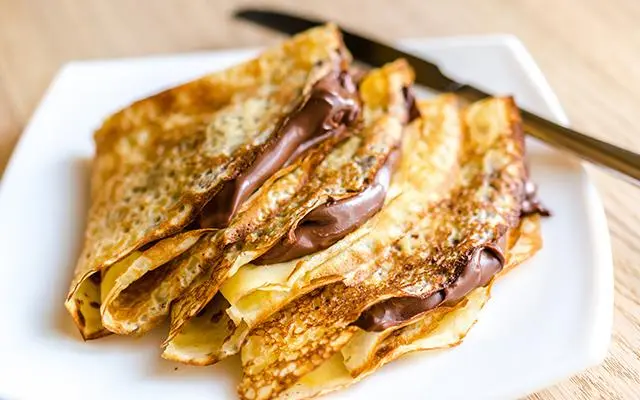 There are several sandwiches, savoury crepes, and salads at Suzette. But, the Melted Belgian Chocolate Crepe is the best that will keep you coming back.
You May Also Like, 👇

Read Our Blogs On Culinary Tourism, here.!
Indian Food Tourism in Kolkata
Kolkata Cuisine is well-known for its exquisite taste. You must have heard about Macher Jhol, Roshogullas, and Chom Chom.
You can taste all of those and many more endless foods in Kolkata food tours. Here are the top five Bengali dishes you must try.
1) Macher Jhol – Exclusive Fish Curry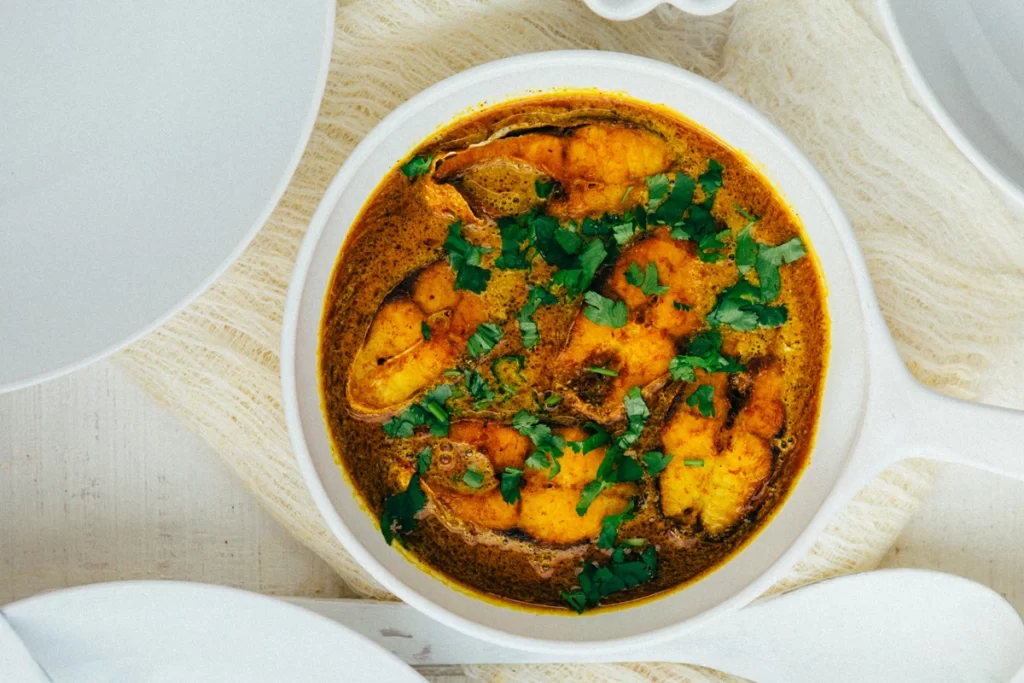 Rice and fish are undoubtedly the staples of Kolkata food tours. Every restaurant with a Bengali food menu must include the traditional and famous dish Macher Jhol.
It's a spicy fish curry along with potatoes, and tomatoes, and seasoned with onion, garlic, grated ginger, and turmeric.
2) Jhalmuri – Healthy Munchings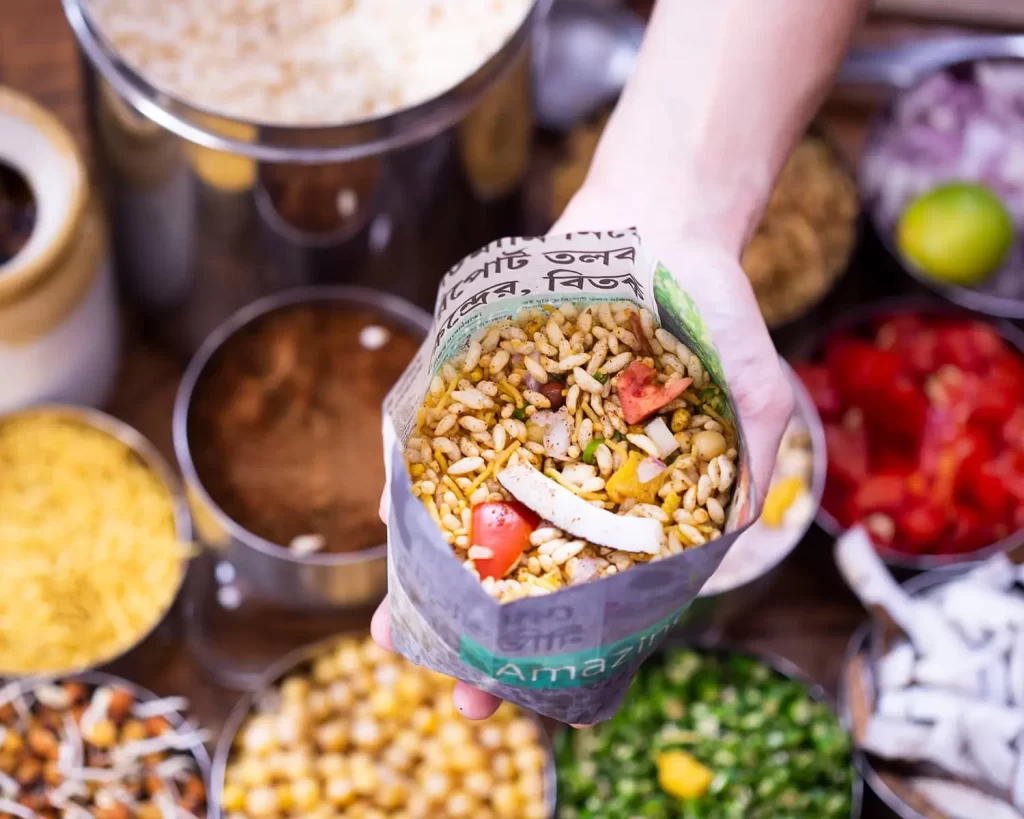 Jhalmuri is the perfect snack amongst the best street foods that you can taste in Kolkata. This is puffed rice or muri, mixed along with Chanachur, chopped cucumber, tomato, onion, bit-root, peanuts, pickle oil, and coriander, which make it a tasty snack.
3) Roshogullas – Sweet Tooth Love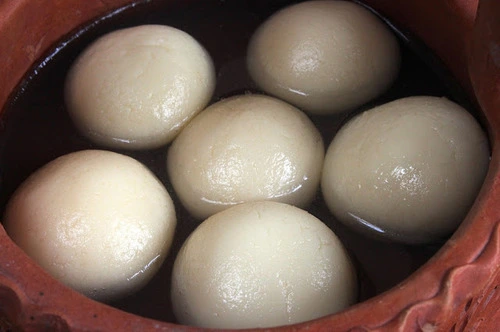 Bengali Rosh Gullas is the best and most popular dessert across the states and the city. These balls of cottage cheese and semolina dough are dipped in a sugary syrup to add sweetness.
After the main course, Rosh Gulla is the best thing to end with.
4) Shukto – Bowl of Veggies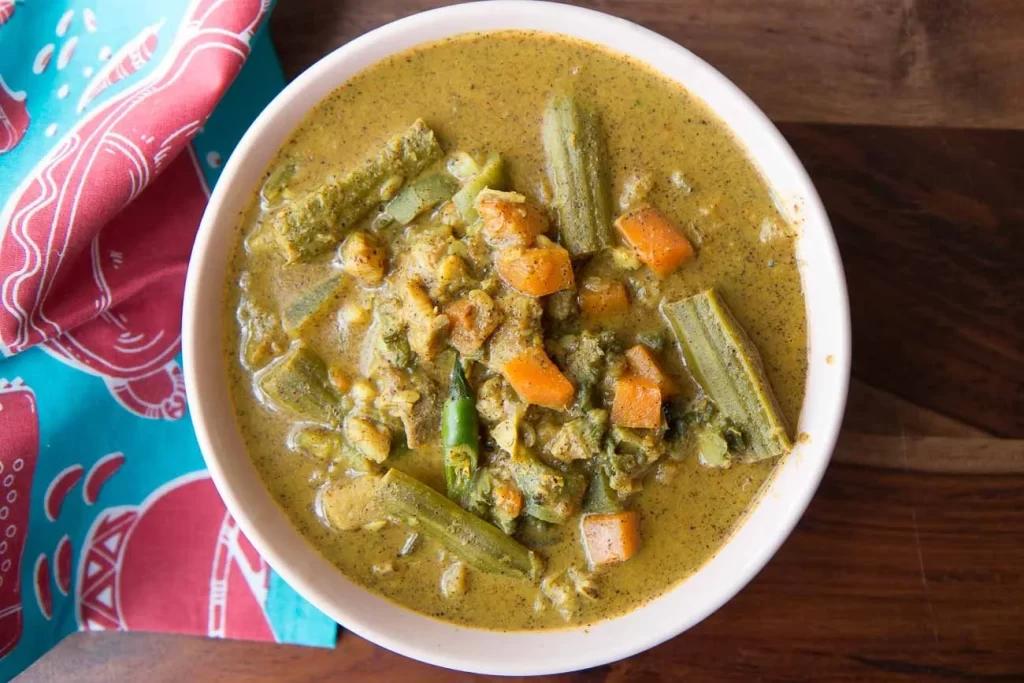 Shukto, a traditional Bengali cuisine, is counted as one of the best Bengali vegetarian recipes made of a variety of vegetables like potato, bitter gourd, pumpkin, bottle gourd, and more.
It's partly sweet and partly bitter which makes it a unique concoction and can be eaten along with rice.
5) Chom Chom – Delicious Amalgamation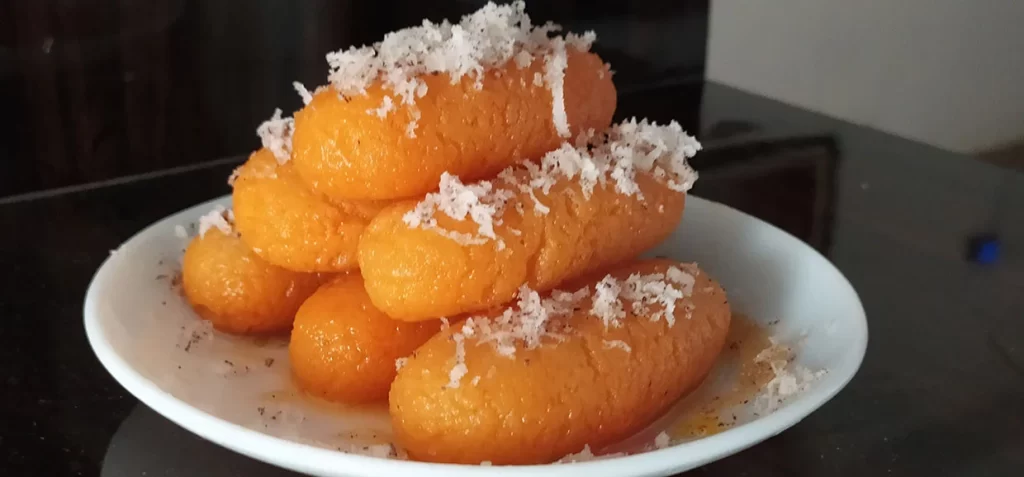 If you love sweets, there's a high possibility that you may have heard of Chom Chom. This sweet is made of flour, saffron, sugar, cream, lemon juice, and coconut flakes.
It is usually served during occasions and festivals.
Delhi -Food Tour
From street food to international dishes, the Delhi food tour can blow your mind. You will get a mixture of North Indian food, Punjabi food, Mughlai Cuisines, and mouth-watering street food in Delhi.
We include the best five Delhi speciality food in Indian food tours you must try.
1) Chole Kulche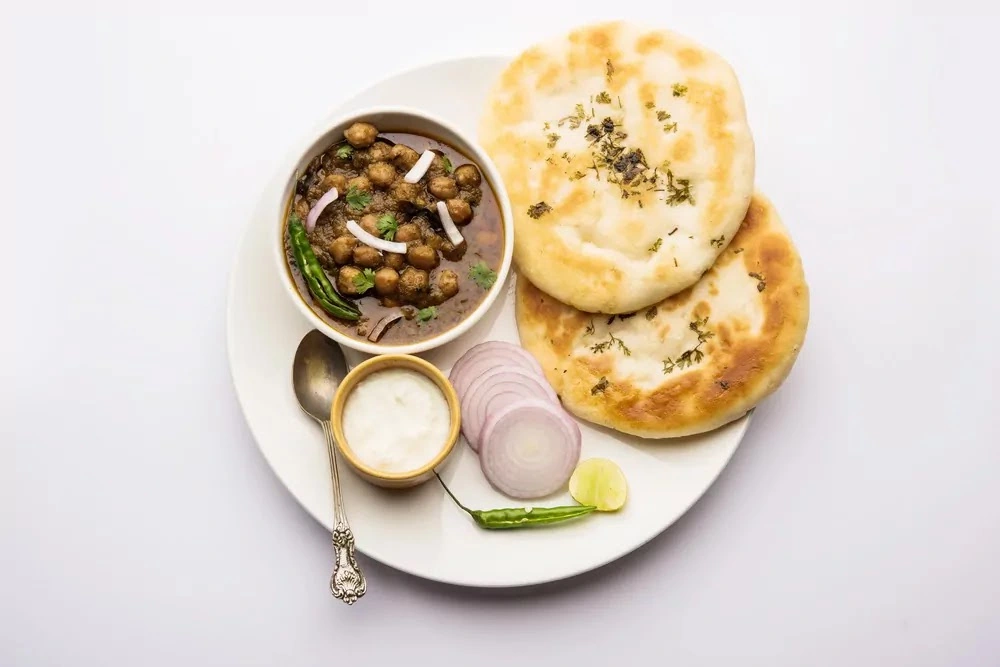 Chole Kulche is the famous and easily available street food in Delhi among Delhites. You will get to know the demand for such tasty food when you see a long line outside a tiny stall in Mayapuri.
To fulfil the customer's demand, you may see a bucket of chole on the kadhai and other things in bulk don't need to be surprised.
2) Kakori Kababs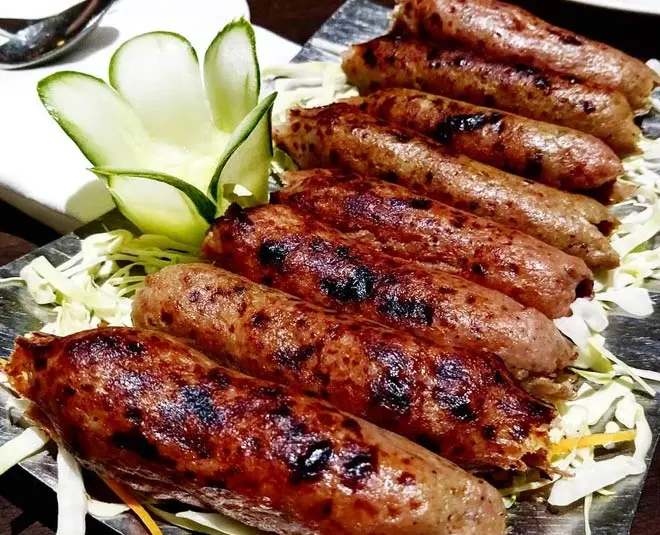 If you want to taste the best kababs in Delhi, go to Salim's and taste the Kakori Kabab which can beat even Khan chacha.
Melts from the mouth, the delicious kakori kabab can be consumed with Rumali Roti rolled over it.
3) Bishan Swaroop Chaat – A Master of Chaat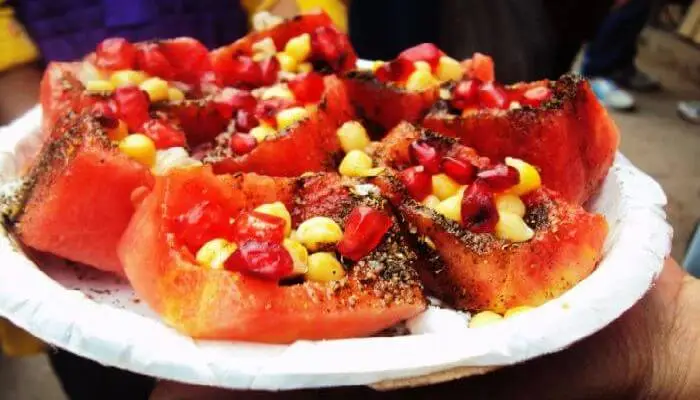 Bishan Swaroop Chaat is a healthy and tasty snack made of fruits. You can't even imagine that fruits could be made so delicious chaat with a few minor additions.
Moreover, the divine taste of fruits mixed with chana toppings makes a healthier and wiser snack for you.
4) Nan Khatai: Indian Style Persian Biscuits
Nan Khatai, the buttery food of Delhi, is a must-taste for cookie lovers. As soon as you take the first bite, you will fall in love with this famous food in Delhi. It will melt in your mouth and leave a lofty taste behind.
5) Kulfi and Kulfi with Faluda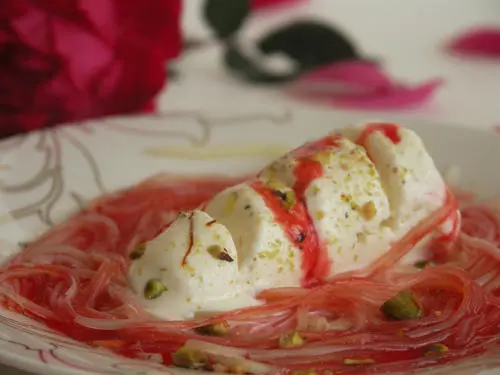 Kulfi will be loved by this sweet-savoury dessert. It's made of the thick texture of caramelised milk and crushed dry fruit granules, later frozen in the freezer.
After that, the syrupy goodness and faluda with the frozen kulfi are worth the intake of all the calories.
Indian Food Tourism in Chennai
If you think that Chennai's cuisine doesn't go beyond its "idli-dosa", be prepared to be surprised.
Food tourism in Chennai includes authentic Korean cuisine to a Russian stand-alone restaurant that has gone truly global.
1) Podi Dosai, Idli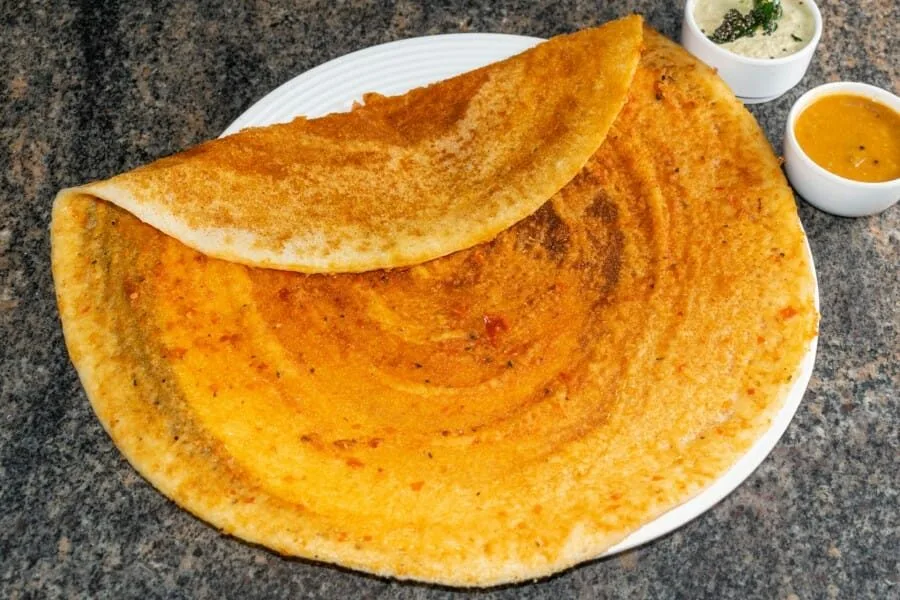 Podi dosai is the best-kept secret of Chennai, made and served within minutes. This dish is probably the spiciest, soaked in a rusty red podi that will make you sweat, and the most delicious dosai.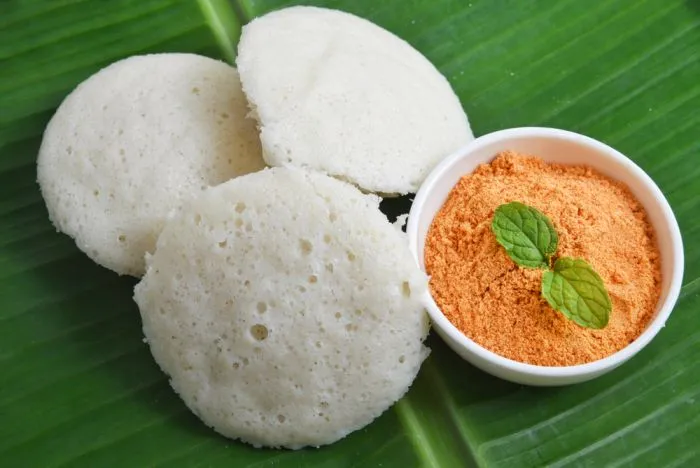 The little white, steamed rice cake, idli served with sambhar, and coconut chutney is the healthiest and most easily available street food in Chennai. Idlis are made without oil and steamed in a mould that is specially made for them.
2) Atho Man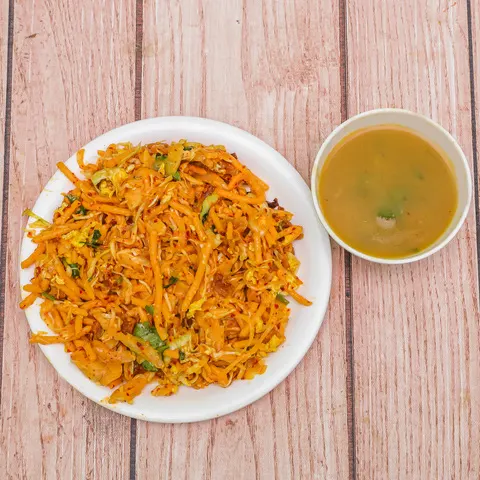 Atho Man, originating in Burmese, is the most popular street food in Chennai. It's plain orange-coloured noodles mixed with freshly chopped vegetables.
You will find small stalls crowded with people on every corner of Chennai's streets selling Atho Man.
3) Murukku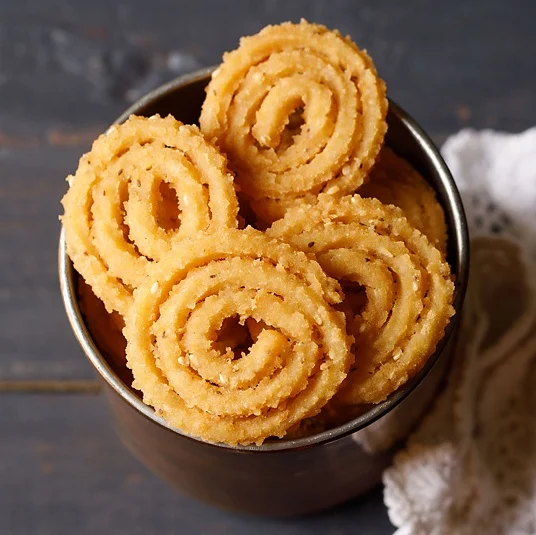 Murukku is a deep-fried and crunchy snack, made of rice flour, gram flour, salt, and cumin seeds.
It is available in every stall in Chennai and shaped into coils, served with tea. Murukku sandwich is another popular food served with cucumber, tomato, and mint chutney.
4) Kothu Parotta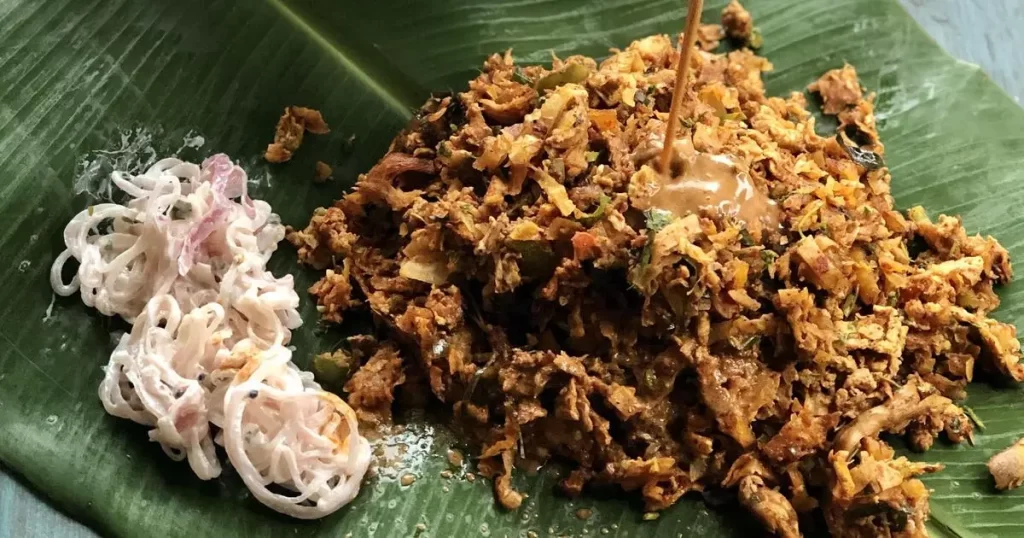 Kothu Parotta is a delicious, healthier street food in Chennai. Much like Lachha Parantha, Kothu Parotta is made of refined flour and mixed with egg, meat, and vegetables.
It's a special food that can be found in restaurants in Chennai.
5) Full Meals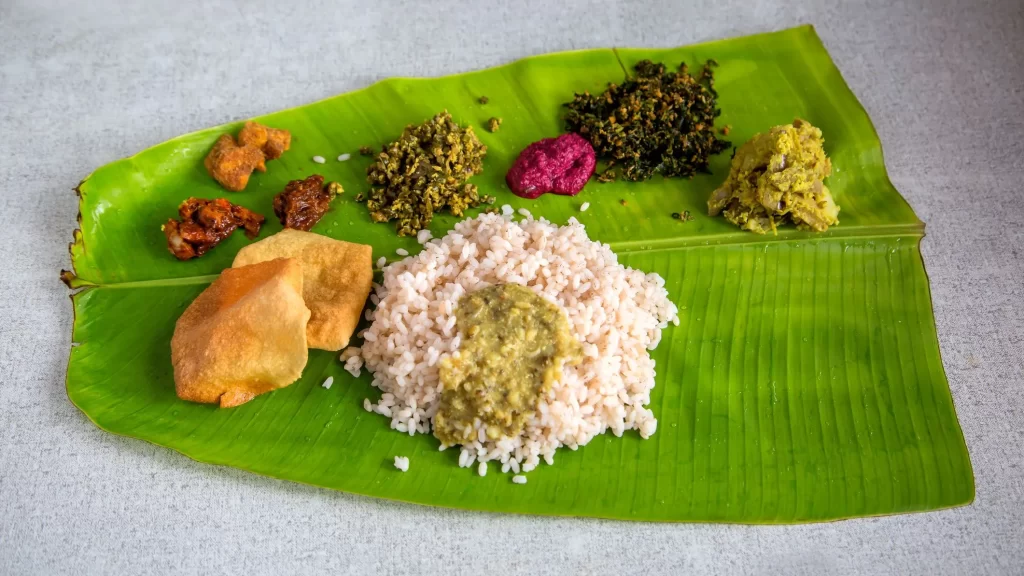 Visiting Chennai is incomplete without having a meal on a larger banana leaf. You must try this traditional meal at the National Lodge restaurant, Junior Kupanna restaurant, Kerala Sadhya, and the city's Military hotels. You will get all the vegetarian versions in it.
Hyderabad – Food Tours in India
What's the first thing that came to your mind while thinking about the famous food of Hyderabad? Hyderabadi Biriyani, right? But, Hyderabad has a lot more dishes to offer and the city is full of culinary treats to enjoy.
Check out the top five delicious foods in Hyderabadi food tourism.
1) Hyderabadi Biryani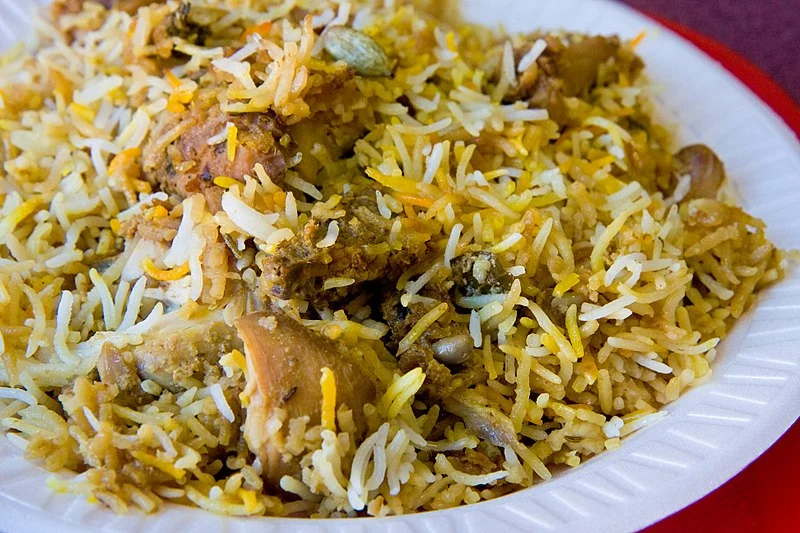 The traditional and star food item of Hyderabad is biryani cooked in 'dum' style and comes together with mutton/chicken, rice, and spices.
This flavourful and delicious gastronomic wonder is a great treat to relish. Even biriyani is cooked for parties in north Indian kitchens.
2) Ram ki Bandi, Nampally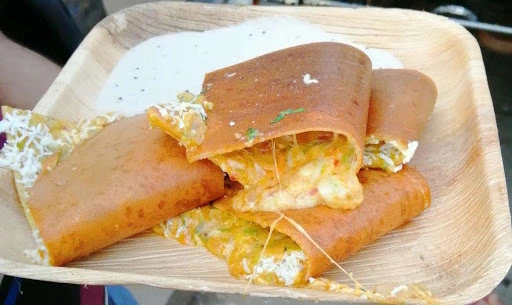 Ram ki Bandi is a place that mostly opens at late night 3 am and runs out of stock by morning 8 am to 9 am. It's an ideal place for craving masala dosa at late night and even for breakfast.
On the streets of Hyderabad, Ram Ki Bandi boasts some famous foods like Tawa idli and butter idli, and an ideal combo of cheese, butter, and paneer – Teenmaar.
3) Hyderabadi Dum ka Murgh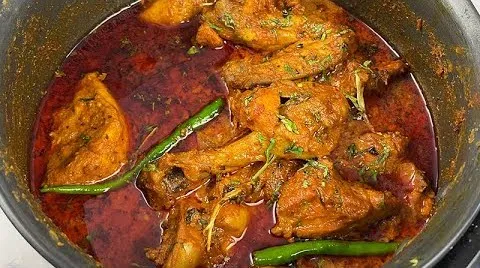 Marinated chicken cooked slowly for perfection, Hyderabadi Dum ka Murgh is a flavourful and delicious chicken dish for a dinner party.
Easy and quick to cook, and packed with a myriad of flavours, you can taste this chicken dish with chapati and/or rice to have a great meal.
4) Hyderabadi Phirni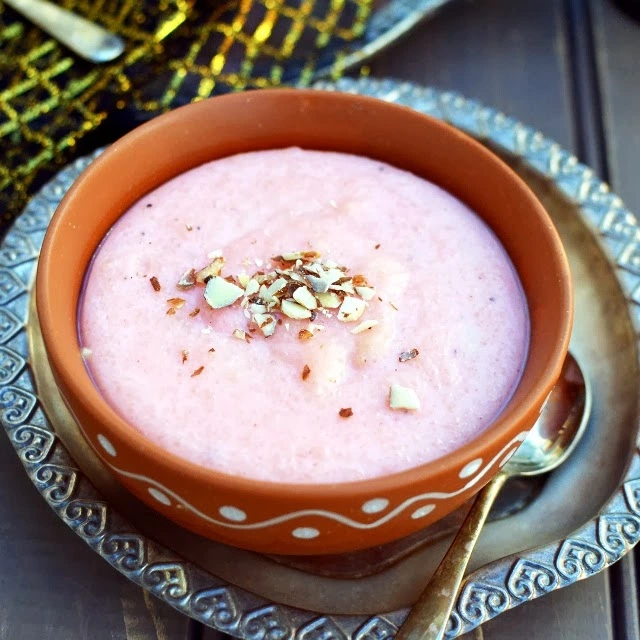 Phirni is a heartwarming Indian dessert, made in a true Hyderabadi style. It's an easy and delectable dessert that would be a show-stealer when it comes to terracotta dishes.
5) Mayur Pan House, Abids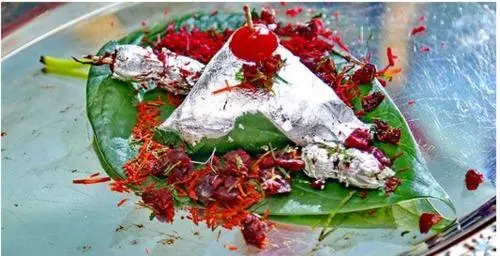 Craving for a pan after a full meal? Mayur Pan House is the place in Hyderabad where you will get chocolate pan meetha pan, to laddu pan (dry fruit) for all your cravings.
This lovely outlet needs a special mention for a late-night sandwich and ice gola in the town.
Food Tours in Jaipur, Rajasthan
Jaipur, the well-known Pink City for its palaces, forts, rich heritage, culture, and traditions, also offers delicious, mouth-watering, and unique Rajasthani-flavoured food.
Here are the famous and best five food items in Jaipur you should taste during Indian food tours.
1) Dal Bathi Churma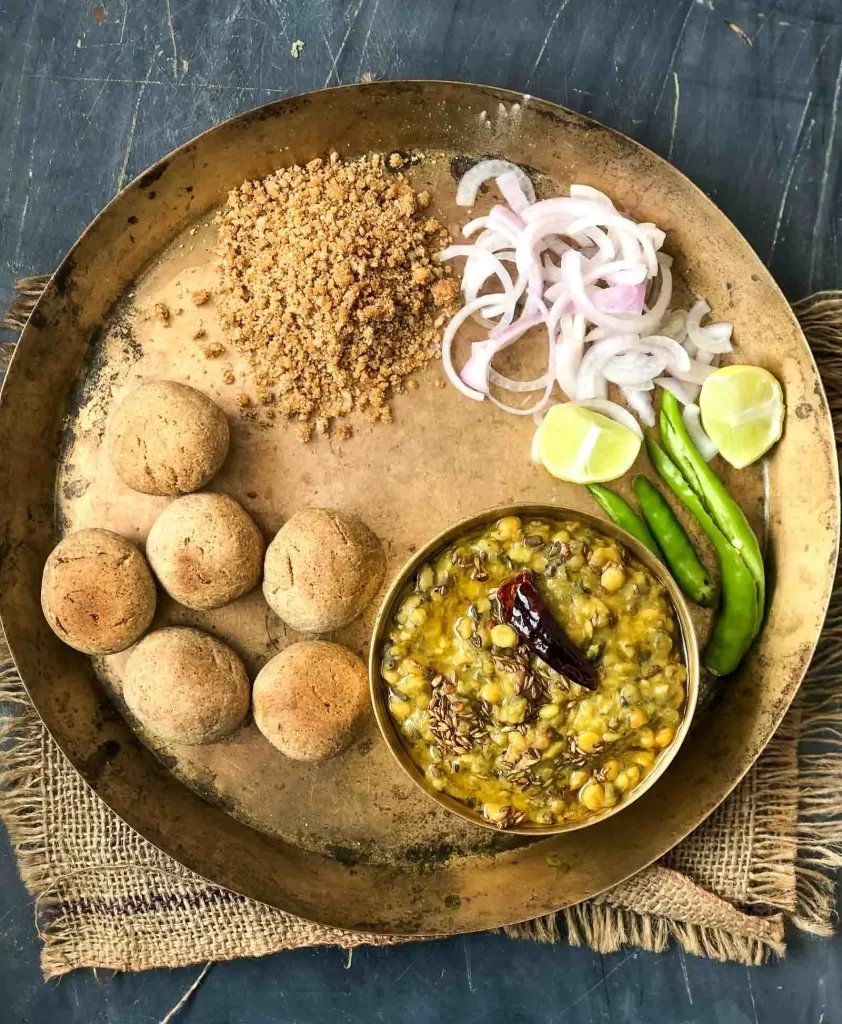 Dal, Bathi, and Churma are three different components served together as Dal Bathi Churma which is the most famous in Jaipur. It's the signature dish of Rajasthan, easily available at an affordable price in Jaipur.
Dal is like curry or soup, Bathi is stuffed and fluffy baked bread with excellent taste, and Churma is a type of sweet made of flour and sugar. The combination of these three tastes like a mixture of spiciness and sweetness.
2) Ghevar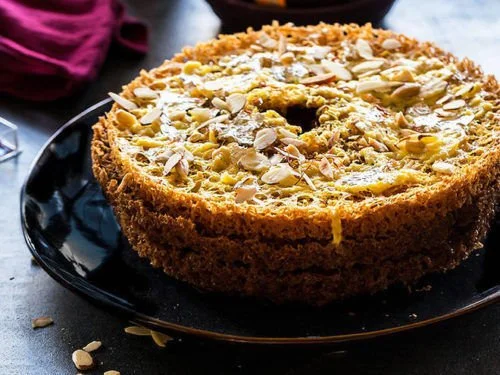 Ghevar is one of the most popular sweets made at the traditional Teej festival. The main ingredients are flour, sugar, ghee, and milk.
Even the Teej festival is incomplete without Ghevar. It is round in shape and makers need to be experts to make Ghevar. You will get this Ghevar in every sweet shop in Jaipur.
3) Pyaz Ki Kachori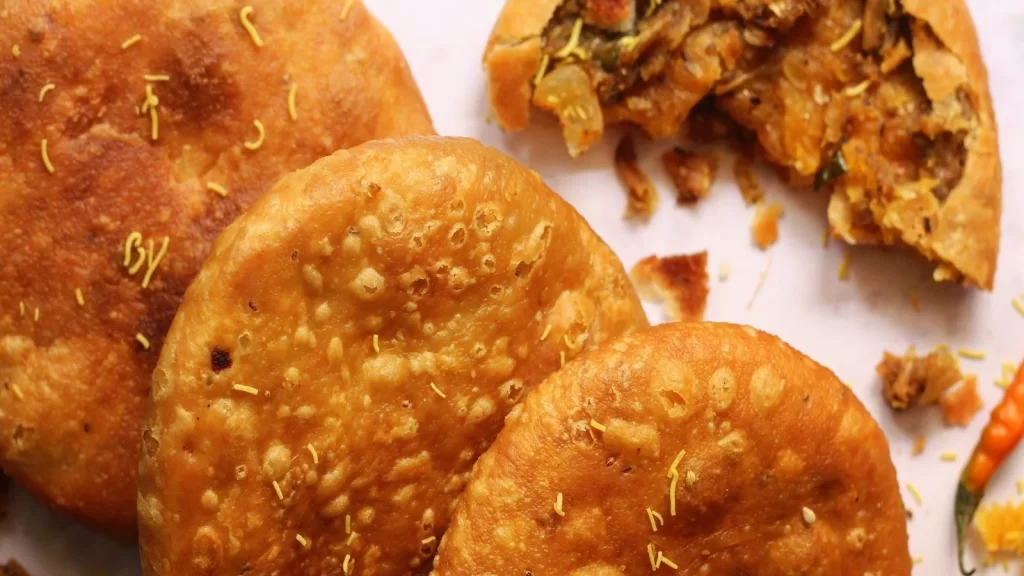 Pyaaz ki Kachori is another most eatable breakfast in Jaipur. It tastes spicy and is served with chutney. You can find it almost in every snack shop.
It's a fried fluffy pastry filled with mixtures of potatoes and onions with spiciness. You must try this delicious snack in Jaipur.
4) Gatte Ki Sabji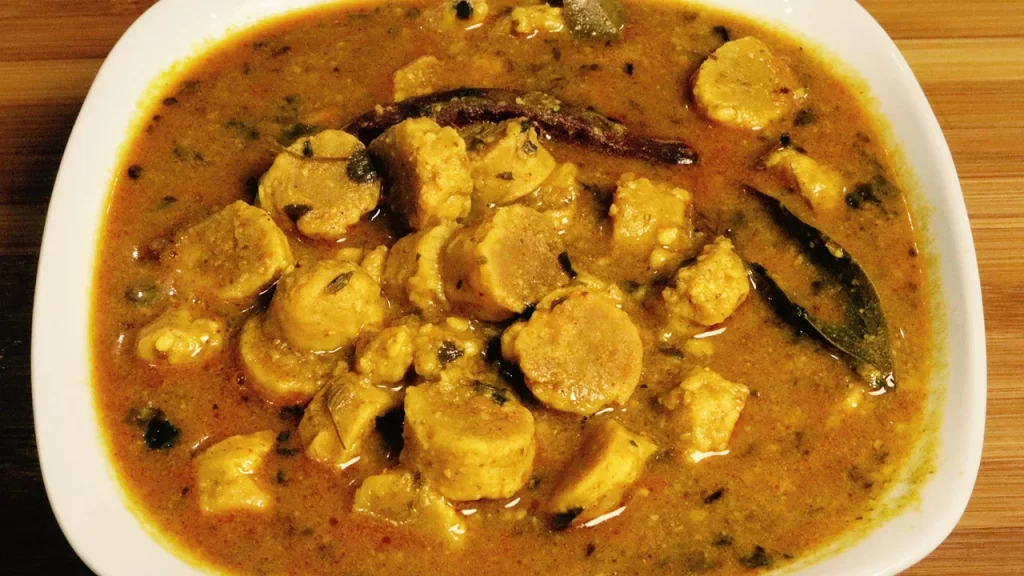 Gatte Ki Sabji is one of the traditional cuisines of Rajasthan. It is pieces of flour called Gattas, merged into the traditional curry.
You can cook it easily and it retains the speciality and spiciness of a traditional dish. Moreover, it is cooked with pure ghee and you must try it if you are in Jaipur.
5) Chokhani Kheer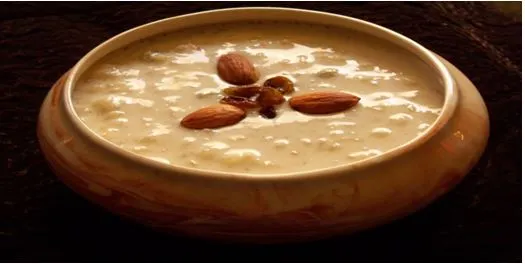 Chokhani kheer is a traditional dessert, mainly cooked on birthdays, celebrations, and festivals. Milk is the main ingredient and is served after the main course of the meal.
As we Indians cook Kheer in our homes during happy moments, some celebrations, and festivals, similarly this Chokhani kheer completes the Rajasthani meal.
Also, Read 👇

Ecotourism in India – 10 Must-Visit Eco-Tourist Spots in 2022
Food Tour in Agra
Last but not least, we are going to end our Indian food tourism in Agra. Inspired by the Mughal culture, the taste of foods in Agra is unique and you must try all the cuisines listed here.
However, the famous sweet of Agra, Petha is a gastronomic delight.
1) Bedai & Jalebi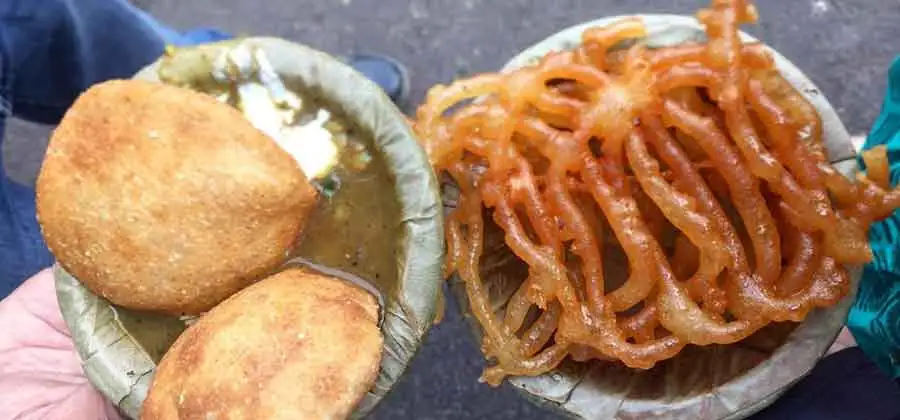 If you want to try something sweet and spicy in Agra, taste Bedai & Jalebi. As the name goes, this dish includes two different foods, one is snacky and the other is sweet.
Bedai, a puffy bread, deep-fried in oil and served with spicy potato curry. Whereas, Jalebi is a common sweet, made of fermented batter and dipped in sugary syrup. This combo is a common breakfast in Agra to fill your stomach.
2) Mughlai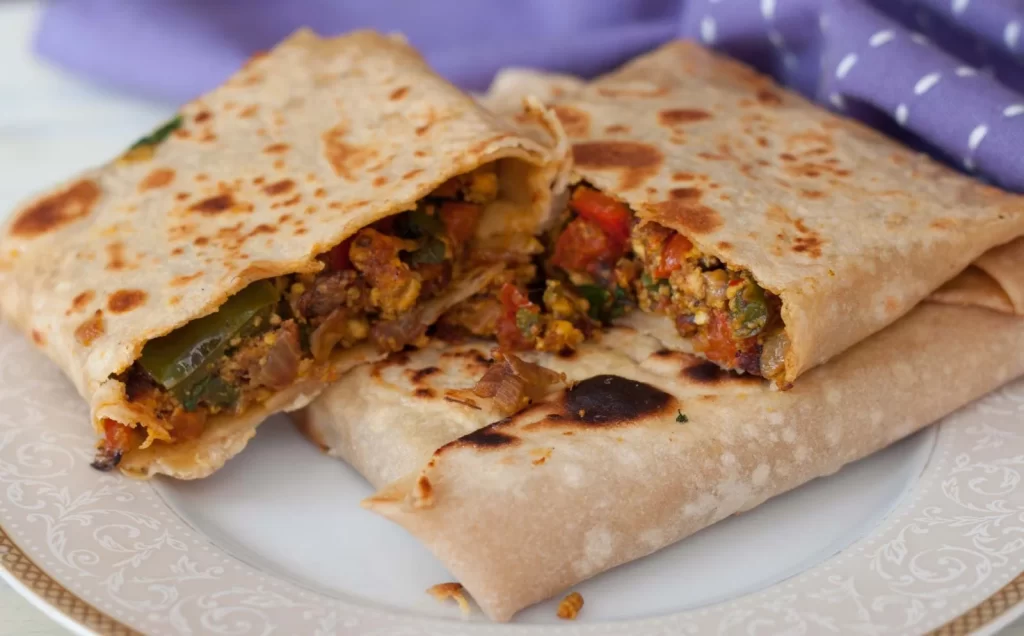 The Mughlai is an era of the Mughal in India. Borrowed from the Mughal culinary culture, it became the mainstay of Agra cuisine.
It mainly consists of meat curries manured with dried fruits. With time, the Mughlai dishes have reached different parts of North India from Agra.
3) Petha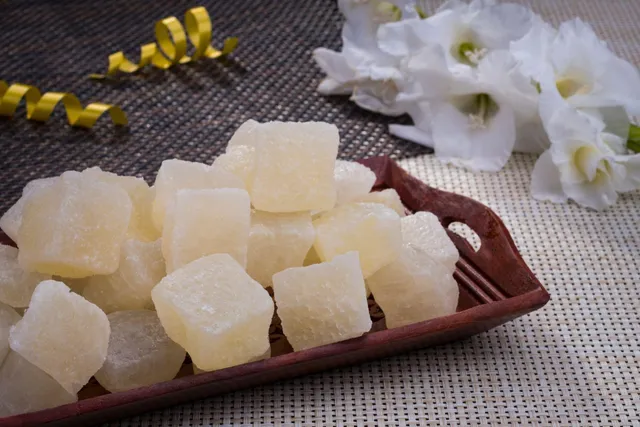 Most of the Indians bring "Agra ka Petha" for their friends and relatives from Agra. Petha is an Agra speciality delicious sweet, made from ash gourd or white pumpkin and flavoured with nuts.
You will get this in many varieties and different shapes. However, two varieties of Petha are popular, one is dry, hard, and chewy, whereas the other one is soft and syrupy. Don't miss it when you're in Agra.
4) Dalmoth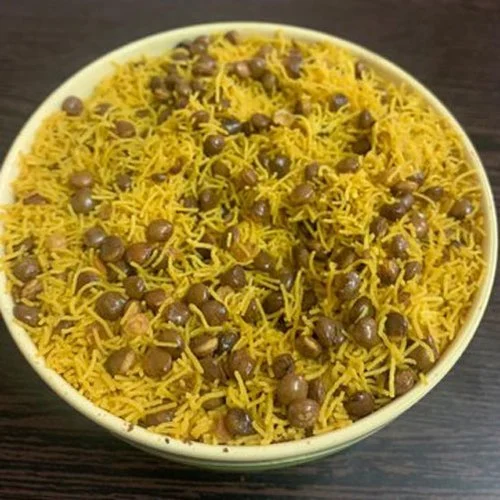 Dalmoth is a crispy and crunchy snack, you will love to eat with a cup of tea in Agra. It's a tongue-teasing dry snack with nutted, and full of fried lentils.
This traditional namkeen with a spicy flavour is packaged in boxes and bags that overwhelm your taste buds. Even it tastes delicious with beer.
You may also Like: Must Visit Tourist Places in Rajasthan
5) Shawarma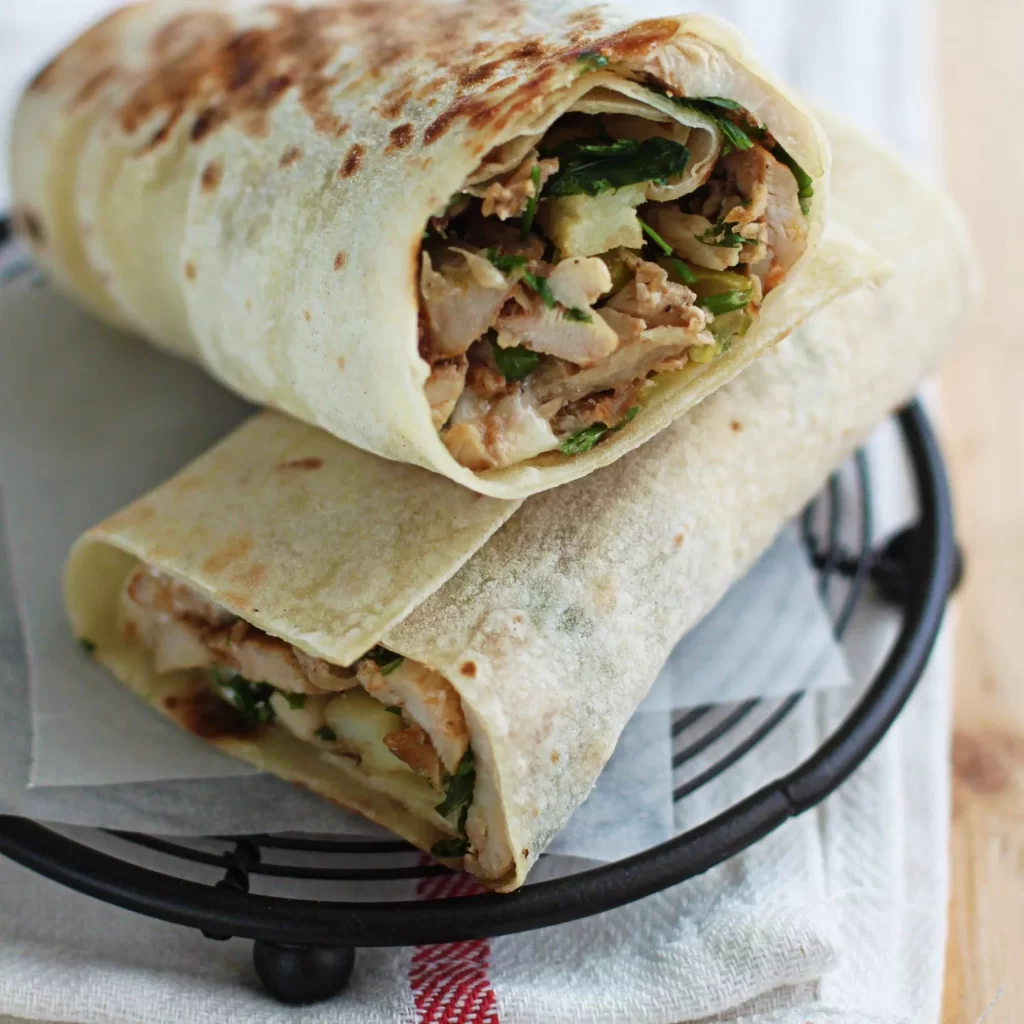 The roll is a famous Indian food made by both vegetarians and non-vegetarians. You will get this food item in all the major destinations in India. But, the Shawarma in Agra gives you a taste of authentic Indian cuisine.
The flatbread is rolled with grated or small vegetable pieces and some mayonnaise for vegetarians whereas the spicy chicken fried pieces are rolled up in flatbread for non-vegetarians and served with green and chilly chutneys.
Wrapping Up on Food Tourism in India
Food is a vital aspect of travel & tourism. Besides planning for a trip to visit places, and things to do, Tourists also find the most delicious foods or drinks while travelling.
That's why food tourism in India is one of the ways to attract tourists.
India includes several cities where you will get so many varieties of foods. It's quite hard to cover all the Indian food tours in one article.
So, Tourmantras has brought the top 7 places of food tourism in India. I hope you will like this.
If you love to travel and visit these places, you must try these foods. In this guide on food tourism in India will be helpful to you, please share it with others.
If you have already visited any of these cities and tasted the stated foods, share your experience with us in the comments below.
FAQs on Culinary Tourism in India
1) Can India be the hub of food tourism?
India will become a food tourism hub, not only for domestic travellers but also for foreign tourists.
2) What is the meaning of food tourism?
Food tourism development is the process of maximizing the economic potential of the local food system in a destination through tourism-related activities. It plays a significant role in preserving local food heritage.
3) What is the impact of food tourism in India?
According to the
WFTA
, tourists in food tourism spend 25% of their travel budget on food items. It means government, as well as the local community, can increase profits via taxes imposed on the foods purchased by tourists.
4) Does food quality matter in promoting tourists to Indian food tours?
Obviously, it matters. Indian food tourism is world-famous because of food quality. So, it could be one of the promotional measures that attract tourists again and again.
5) Is food tourism finally mainstream?
We have already seen a global increase in the number of companies, events, and experience-focused marketing toward food tours in India. Thus, food tourism becomes finally mainstream soon.
Recommended Posts: