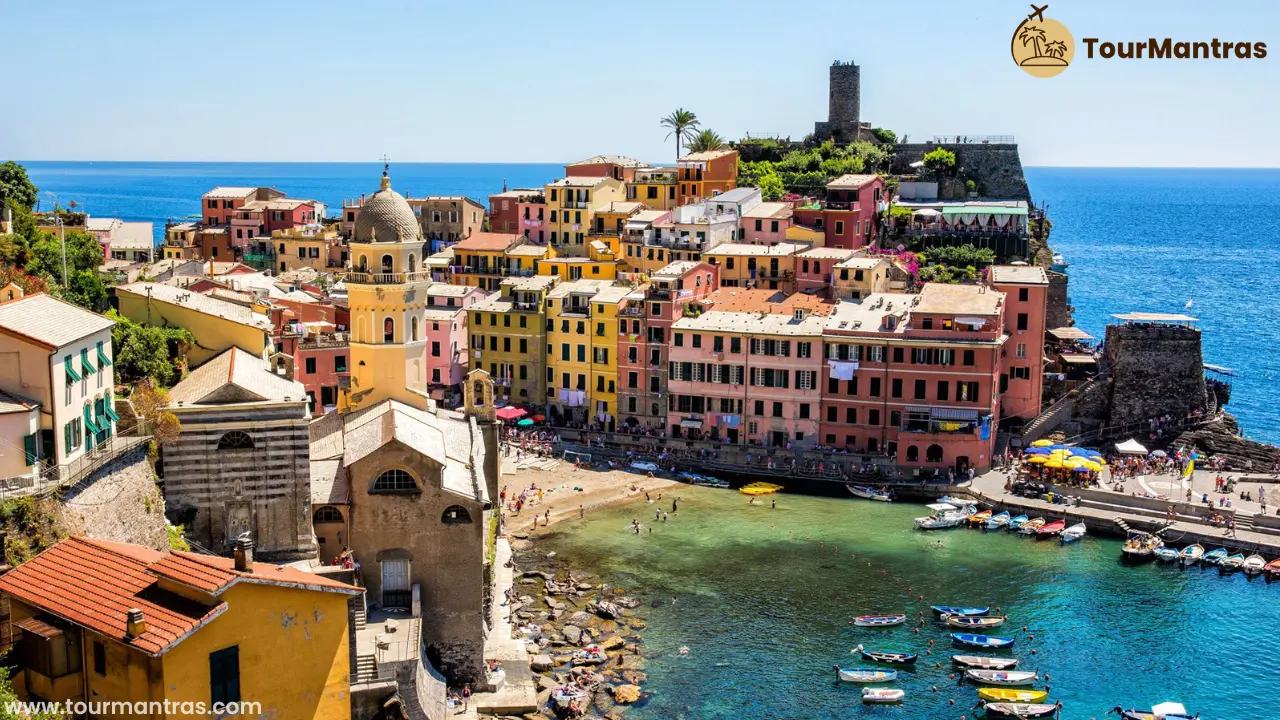 Coolest Places to Visit in Italy – Best Italy Destinations to you searching for the best places to visit in Italy for your trip? If so, get ready to fall in love with the most beautiful places in Italy. Italy tourist attractions offer something for everyone out there including the history, the art and architecture, the food and the wine, the quaint hillside towns of Tuscany, the underappreciated Dolomites, and many more.
To help you decide where to go, we've compiled a list of the best places to visit in Italy based on a variety of factors ranging from affordability and seasonality to sights and crowds.
List of The Coolest Places to Visit in Italy
Italy has so much to see and do that would take a lifetime to explore. With our list of the coolest places to visit in Italy, you can plan your trip to Italy's tourist attractions.
1) Places to Visit in Italy: Rome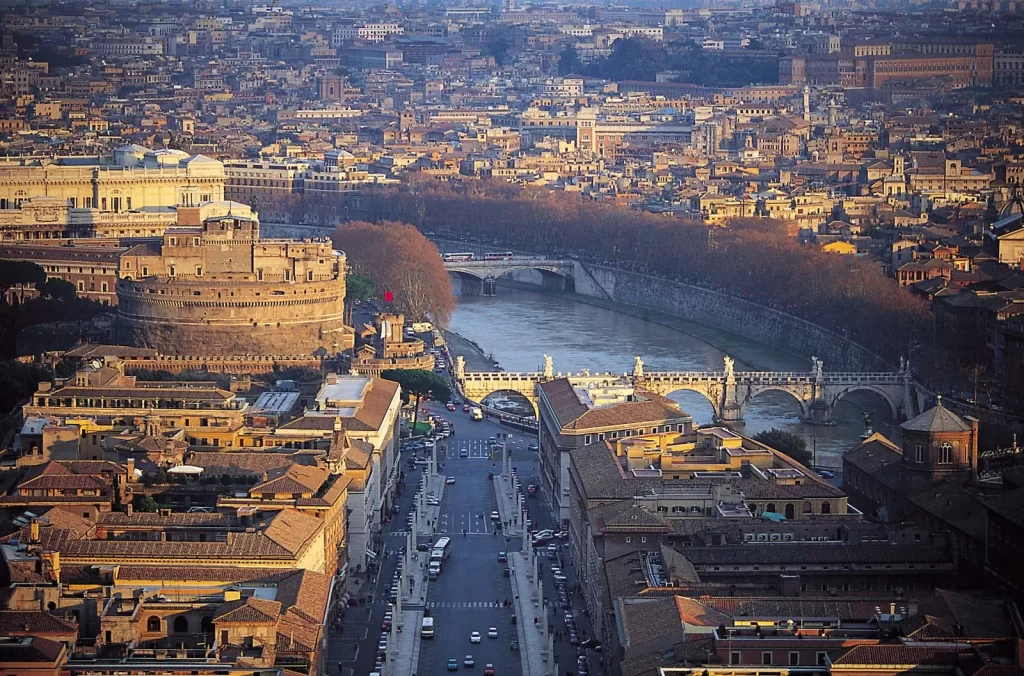 Rome is the epitome of beauty and history. Apart from being the capital of Italy, the city also serves as a memorial to architectural creativity. The historic centre of Rome is a UNESCO World Heritage Site due to its 3000 years old ad hoc urban development.
The churches contribute significantly to the beauty of this area. Approximately nine hundred churches dating from the Paleochristian and Medieval periods to the Gothic, Renaissance, Baroque, and Modern periods. You can also appreciate Rome's beauty at sunrise and sunset.
Places to Visit in Rome
There are a lot of things to see in Rome including the Colosseum, Pantheon, Trevi Fountain, Vatican Museum and Sistine Chapel, and Borghese Museum. Walk through Rome's historic centre, visit Piazza Navona and Campo de Fiori, and dine in Trastevere.
2) Florence
Florence is a vibrant city with something for everyone, from culture to history to fine food and good times. It is one of the most populous and prosperous cities in the world, and it is located in central Italy. Florence has been dubbed the most beautiful city in the world due to its architectural heritage and artistic diversity.
Florence is home to some of the most beautiful churches and mosques, as well as museums and art galleries that tell the story of its rich history. There are several gardens and parks where you can spend time in nature.
Places to Visit in Florence
Climb the Duomo, tour the Uffizi Gallery, stroll across Ponte Vecchio, eat a lot of gelatos, visit the rooftop bars and restaurants, and watch the sunset over Florence from Piazzale Michelangelo. For children, Florence can be a museum overload. Climb the towers and treat them to gelato in between museum visits.
3) Places to Visit in Italy: Venice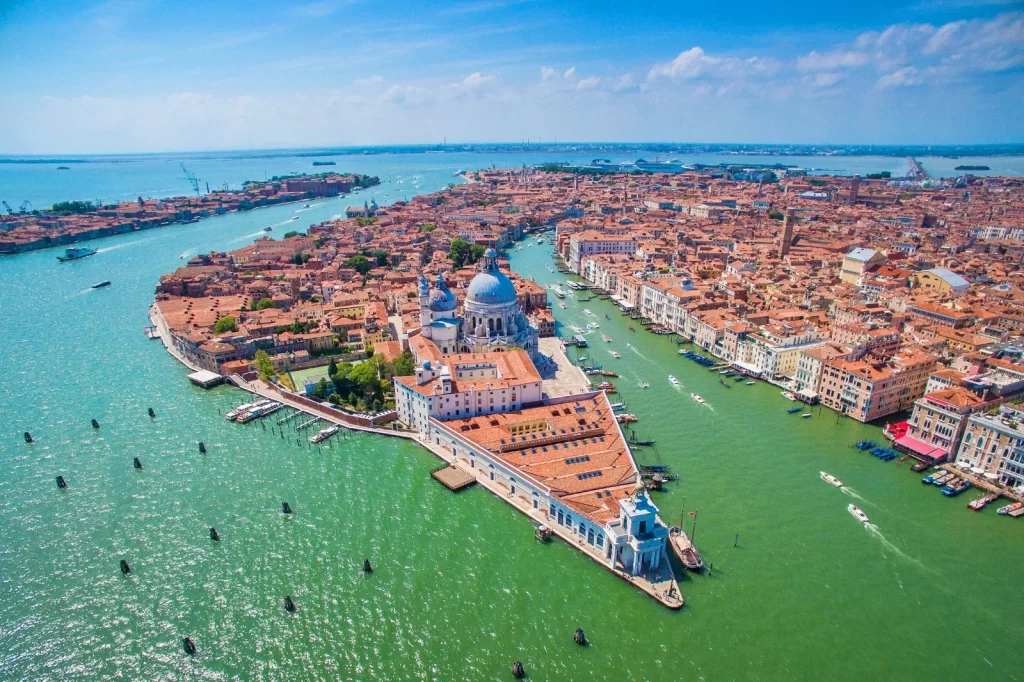 Venice is one of the best tourist attractions in Italy. Because, it's small and compact, making it ideal for exploring in a few days. Venice is romantic, historical, and breathtaking. It is also known colloquially as the "floating city" or the "city of canals." The historic buildings, structures, and ancient sites make it a popular tourist destination. Venice and its lagoons are also on the UNESCO list of World Heritage sites due to their uniqueness.
Places to Visit in Venice
The city's major attractions include churches, museums, and squares, such as St. Mark's Basilica and the Bridge of Sighs. Wander along the canals, take a gondola ride through the city, cross the Rialto Bridge, and visit the Doges' Palace.
4) Tuscany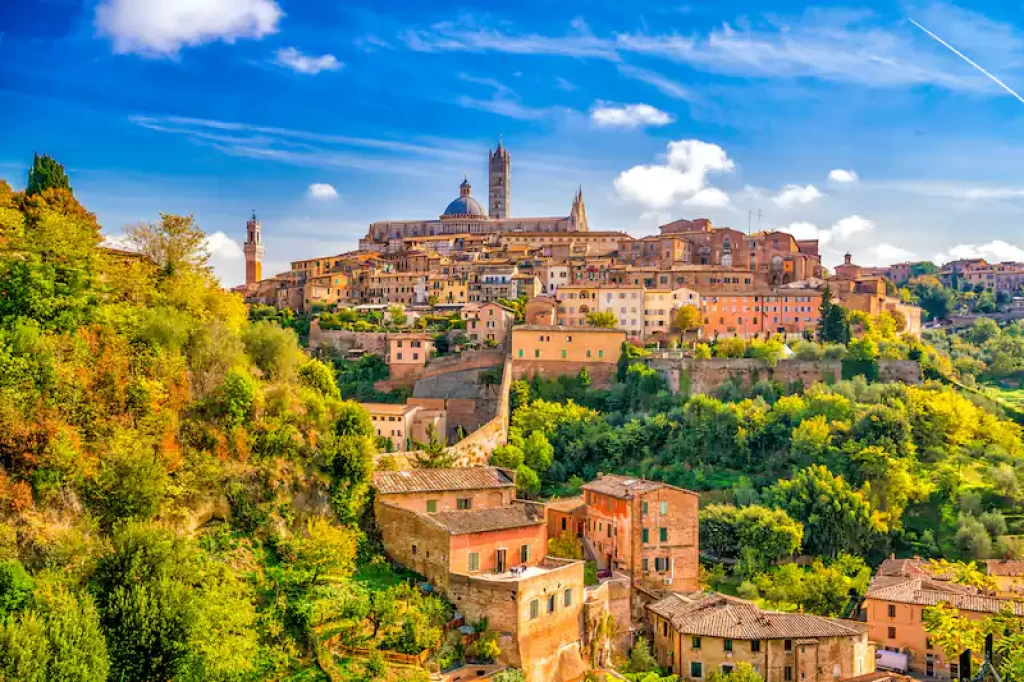 Tuscany is an Italian region famous for its art, architecture, galleries, beaches, islands, and olive groves. This is a city with a rural feel, surrounded by mountains and seas. In Tuscany, you can visit vineyards, poetic landscapes, and farmer's kitchens.
There are numerous monumental structures sculptures and masterpieces. The churches, museums, and food are all incredible. This is a fertile area of Tuscany that is popular with foodies. The food and wine are sourced locally, and this restaurant is well-known for its culinary offerings.
5) Things to See in Tuscany
Visit the chapels, monuments, and old-fashioned boutiques. Tour the Tuscan hill towns. San Gimignano, Pienza, Montalcino, Montepulciano, and Volterra are among the best hill towns. Tuscan landscapes are as timeless as their wines. Hiking and walking tours are available in hillside areas and villages. There are also island and forest areas to discover.
6) Places to Visit in Italy: Milan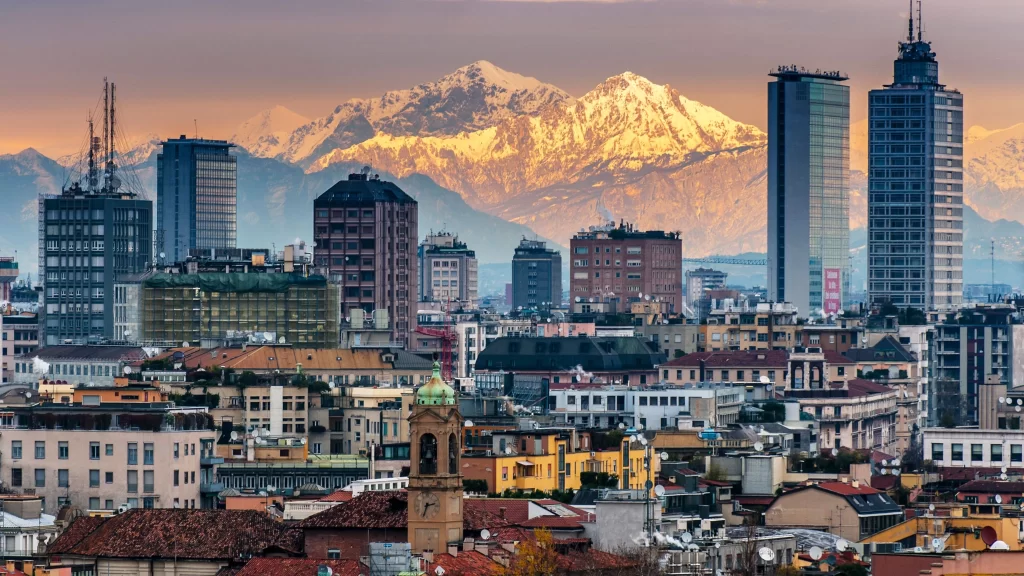 Milano, Italy Milano is a lovely city in northern Italy and the capital of Lombardy. With its deep historical roots, the city has evolved into Italy's leading financial, manufacturing, and commercial centre.
Milan is located in northern Italy's Po Basin, surrounded by the Ticino and Adda rivers. Milan's beauty exemplifies various eras of historical crisis and architectural and organic structure development.
Things to See in Milan
Milan has a plethora of tourist attractions in addition to iconic historical structures. The city's icons are rich in cultural significance. The most visited tourist attraction in Milan is the Duomo, which boasts Gothic architecture.
Visit the Duomo's roof, see Leonardo da Vinci's "Last Supper," and shop at Galleria Vittorio Emanuele II.
7) Siena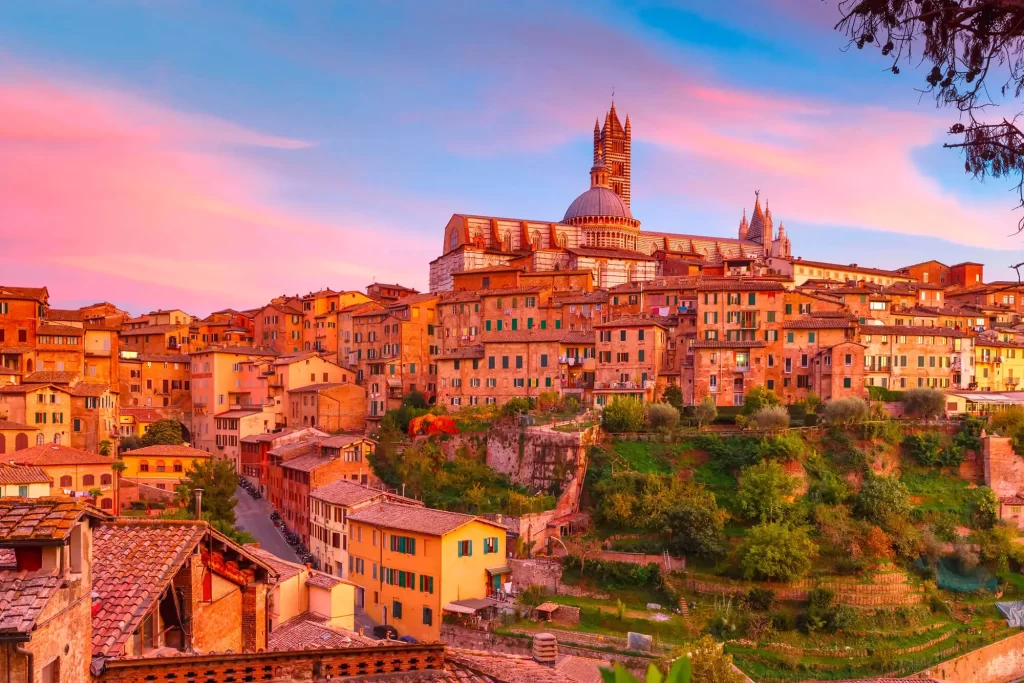 Until the 14th century, the Province of Siena, located in central Tuscany, was Italy's commercial and banking centre.
The province was embroiled in power struggles and battles, reinforcing its commercial importance. Of course, it is now one of the best places to visit in Italy to learn about the country's history, art, and traditional cuisine.
Siena is a hill town in Tuscany. But it's such a fantastic place to visit Italy that it deserves its mention. Siena is similar to Florence but quieter and smaller. We preferred Siena to Florence. We fell in love with this town for some reason. You may fall in love with it as well.
Things to See in Siena
The UNESCO-protected Piazza del Campo, the former public square known for its magnificent structure, is one of the most beautiful places to visit. You can also visit Wander the cobblestoned streets, view Siena from Torre del Mangia, visit the Siena Cathedral, and spend time in Campo.
There are also huge farm areas, thickets of cypress trees and wildflowers, lush olive groves, wave-like hill formations, and stunningly beautiful coastlines and beaches to see.
8) Places to Visit in Italy: Sorrento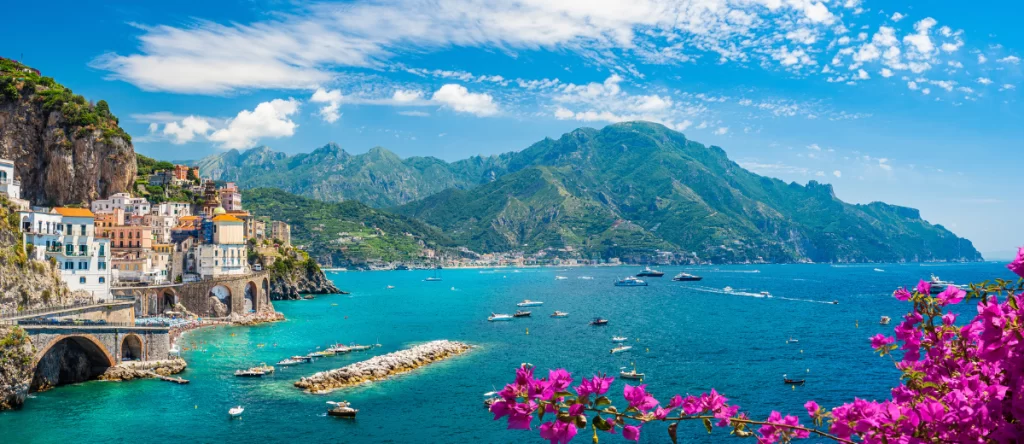 You can see charming colourful houses perched on elevated cliffs overlooking the sparkling Mediterranean Sea and thick, lush groves of lemon, orange, and olive trees. The beauty of Sorrento is found in the calm azure expanses of the Bay of Naples' water.
Beautiful cobblestone streets winding around historic architecture, gardens, and villas add to the area's old-world charm.
Home to some of the earliest ethnic tribes and, later, the Romans. Explore the Old Town area, which is also the best place to observe local culture and buy traditional lace, ceramics, and trinkets.
Villa Comunale is one of the best places to watch a spectacular sunset over the sea waters dotted with colourful boats.
Places to Visit in Sorrento
The best place to learn about the local culture and buy traditional lace, ceramics, and trinkets. The 14th-century Cathedral of San Filippo and San Giacomo, famous for Renaissance-era architecture and traditional wood sculptures, is one of the best Italy tourist attractions.
Take a leisurely horse carriage ride through Piazza Tasso's sun-drenched expanses. This is also a great spot for an espresso and a traditional pastry. Swim, snorkel, or simply sunbathe in the bay area. Going on a lemon farm tour is one of the most interesting things to do here.
9) Lake Como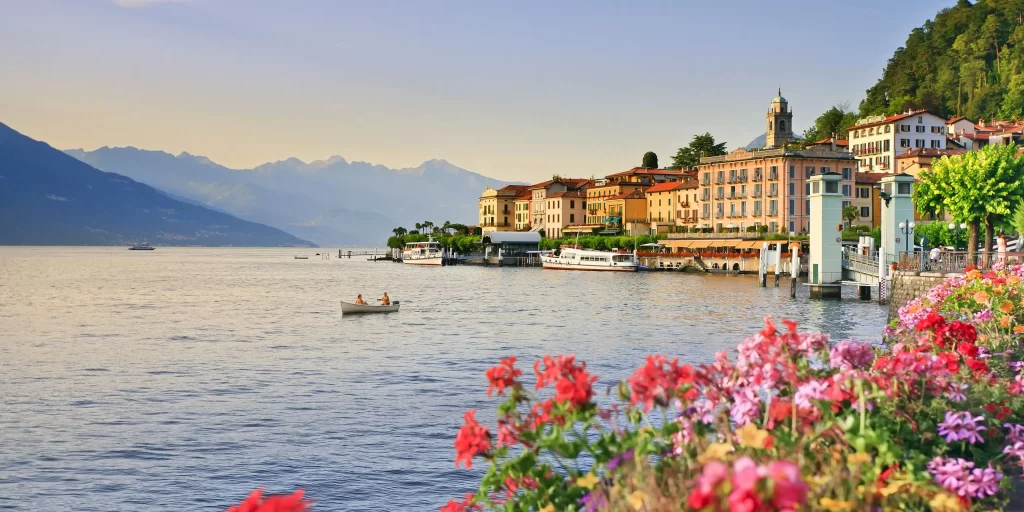 Lake Como is considered Italy's pride because it has the most picturesque views. It is Italy's third-largest lake and one of the deepest in the European region. It is located in Northern Italy, near the Alps, and has enchanted travellers for centuries.
Lake Como, nestled at the foot of the Alps, is one of Italy's most romantic destinations. A visit here will allow you to escape the hustle and bustle of Italy's cities.
The lake is well-known for providing a stunning mirror-like reflection of the mountains that surround it, and it is also one of the most photographed locations in the world.
Places to Visit in Lake Como
Visit elegant Bellagio, Varenna, Villa Carlotta and Villa del Balbianello on Lake Como. This magnificent lake is known for its inverted Y shape, formed by the melting of massive glaciers combined with the erosive action of the Adda River.
It has become a favourite destination for celebrities, with its Riva-lined marinas, sprawling villas, and romantic promenades. To fully appreciate the beauty of this lake, you can hire cruises or take a boat trip.
10) Places to Visit in Italy: Verona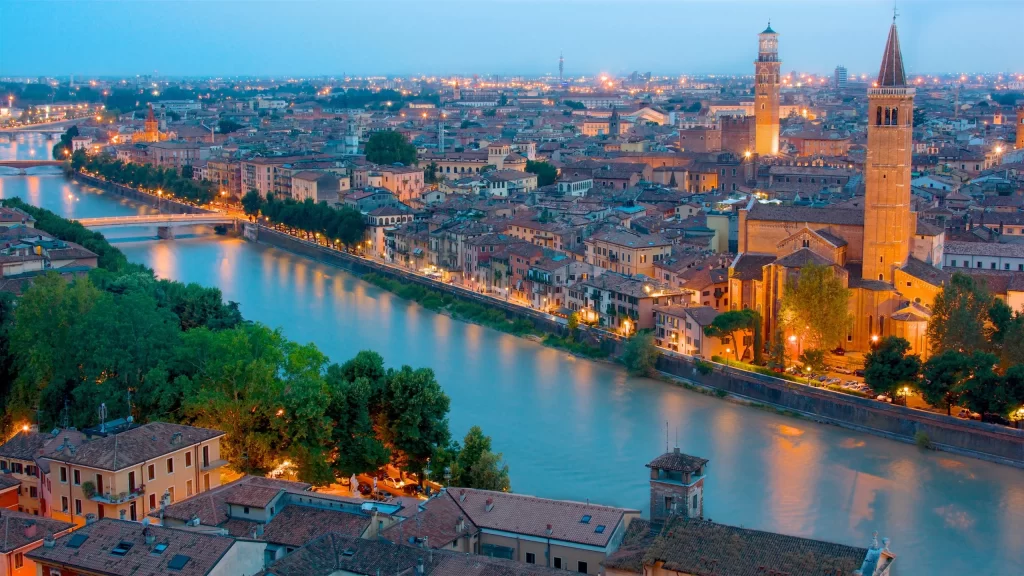 This ancient city was founded in the first century. It has a fascinating history, a vibrant culture, and stunning architecture. This UNESCO-protected city, Verona is one of Italy's most charming tourist destinations.
During World War II, the architecture was destroyed and restored, but it still stands proud in all of its beauty.
You will find Verona's breathtaking beauty in the magnificence of its architecture like cobbled streets, views of the Adige River's blue-green waters, winding streets, and buildings with flower-filled windows.
The Casa di Giulietta, also known as Juliet's House, features the most well-known Shakespearean figure, the fabled balcony, and Juliet's statue.
11) Places to Visit in Verona
Cross the Ponte Scaligero, visit Piazza Delle Erbe, the Basilica di San Zeno Maggiore, the Piazzale Castel San Pietro, and stroll through Verona in the evening (the passieggiata). Juliette's house is the busiest but expects long lines.
12) Cinque Terre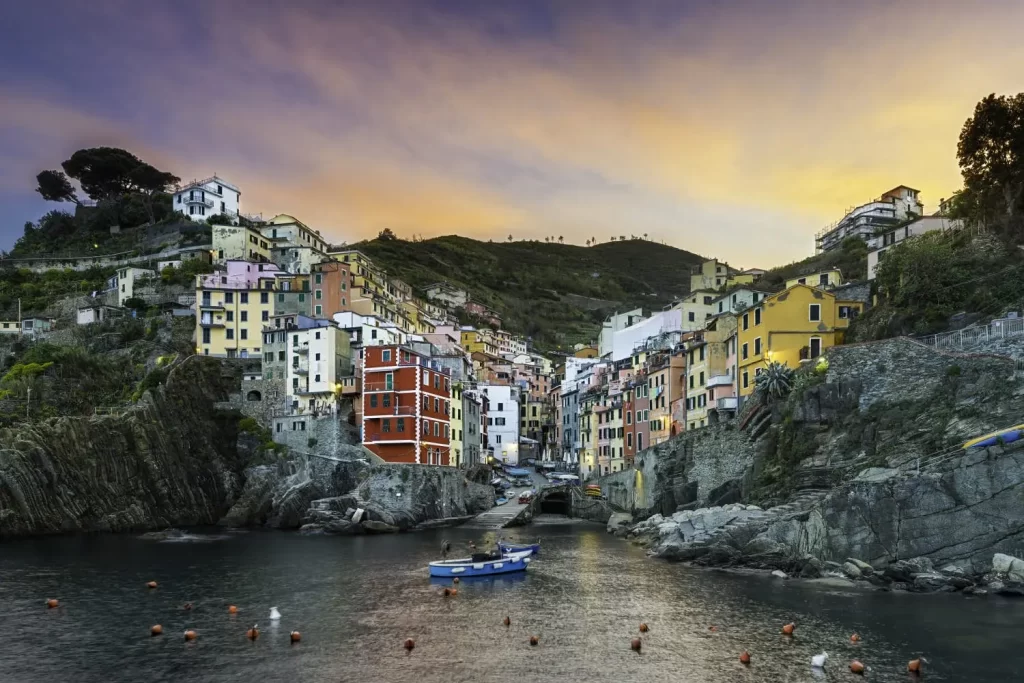 Cinque Terre is a UNESCO World Heritage Site and National Park in the Liguria region of Italy. The name Cinque Terre refers to the five villages that comprise the park: Monterosso al Mare, Vernazza, Corniglia, Manarola, and Riomaggiore.
The Cinque Terre is famous for its breathtaking scenery, vibrantly coloured houses, and production of wine and pesto sauce. This charming Italian destination is best to explore on foot, with hiking trails along the cliffs offering magnificent views of the Italian coastline.
The Cinque Terre is one of Italy's most beautiful regions. Five colourful, beautiful towns perch precariously on the hills that tumble into the Mediterranean Sea. Hike it or take the train from town to town.
Things to See in Cinque Terre
If you enjoy hiking, you can cover all five towns in a single day. The longer you hike, the more gelato you can eat. Finish in Monterosso with a quick dip in the Mediterranean. The vibrant, colourful houses, vineyards clinging to steep terraces with breathtaking views, harbours housing fishing boats and seafood eating establishments, and cliffside hike trails.
13) Places to Visit in Italy: Pisa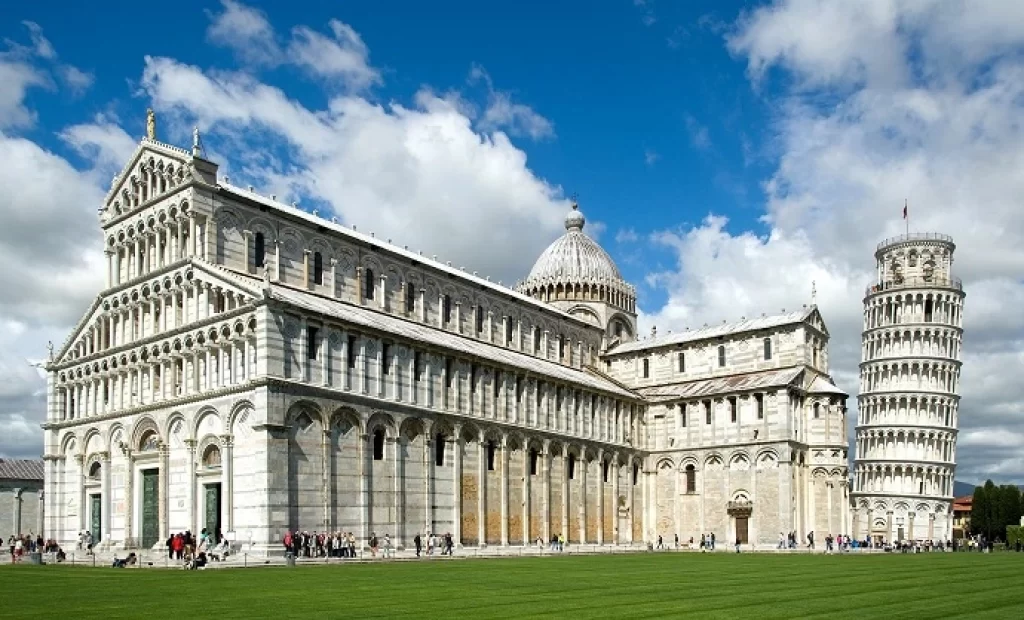 Pisa, in Tuscany, is one of the world's most well-known cities. The city's intriguing and unknown origins have changed hands several times, leaving indelible marks on its culture, food, and architecture. During wartime, it was one of the most valuable port areas for Italy, supporting the country's economy.
Pisa, like most Italian cities, is endowed with breathtaking landscapes and natural beauty. Its varied landscape includes stark white Volterra ravines, green Monti Pisani hills, lush olive groves, pine-forested beaches, and vineyards.
Things to See in Pisa
The Leaning Tower is the most visible and well-known attraction in town. The free-standing bell tower from the 12th century is famous for its iconic leaning structure, arches, and stunning views from its top.
The National Museum of Pisa, a long peaceful walk along the Arno River, cobbled promenades, charming houses in traditional architecture, and the view of the Leaning Tower are all must-see attractions.
14) Grand Canal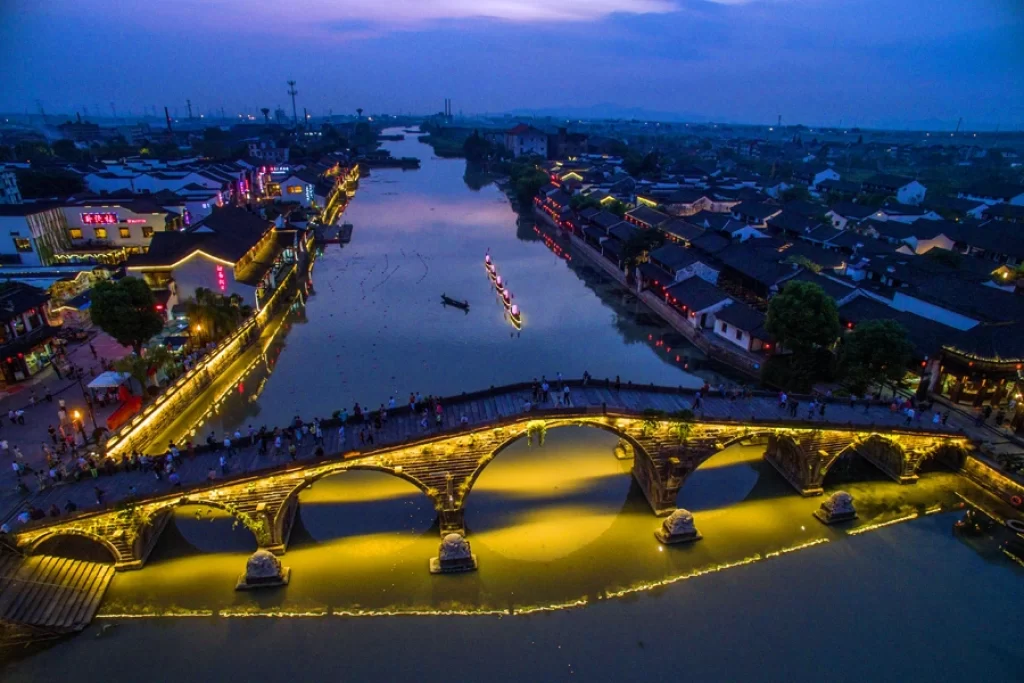 The Grand Canal in Venice, Italy, epitomises the ideal fusion of charming ancient architecture and swoon-worthy boat rides. People travel far and wide to visit this location for the authentic Venetian experience because it is so exquisitely sculpted that anyone could fall in love with it.
The city's centre is cut in half by this magnificent S-shaped canal. The wealthiest families in the city built several ornately decorated buildings along each bank of the canal that represent the 'Serenissima' republic's culture and date from the 13th to the 18th centuries.
Things to See in Grand Canal
The Grand Canal is known for its aesthetically pleasing structures with traditional Venetian architecture and design. You can also visit century-old palaces, historic churches, and of course the magnificent "Gondola Ride."
15) Places to Visit in Italy: Pompeii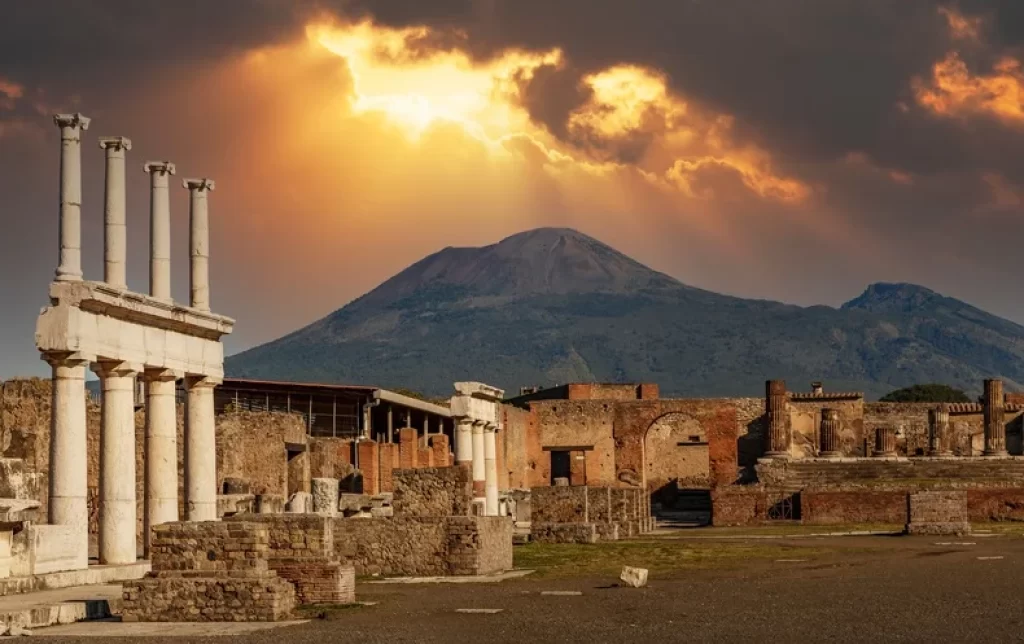 This ancient city, near Naples in the Campania region, is one of the world's most intriguing. The beauty of this magnificent city, which is one of the best places to visit in Italy, is primarily found in its archaeological sites. It tells the story of the lost Roman people and their lives in a matter of minutes.
Places to Visit in Pompeii
The stone columns, the Temple of Jupiter, the Basilica, and the Triptolemus, a 2nd-century house, are still visible. Visit the Teatro Grande, a 5000-seat amphitheatre that once hosted gladiator fights.
The Stabian Baths are the largest community baths, with a pool, changing rooms, and a Gladiator gymnasium.
16) The Dolomites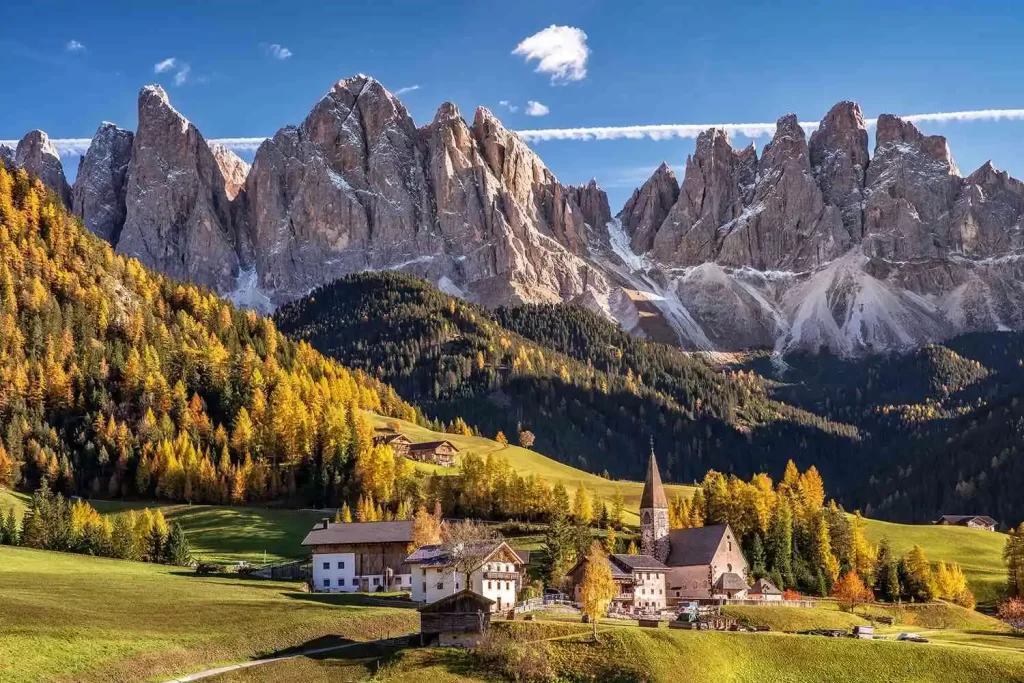 Travellers to Italy frequently skip over the Dolomites when they are there. But what if I told you that you could see the Dolomites' breathtaking beauty without having to hike? Would you like to attend?
The Dolomites are among the top tourist attractions in Italy, not only because they are a hiking lover's paradise but also because of the breathtaking scenery.
Places to Visit in the Dolomites
The Dolomites offer hikes for people of all ages and skill levels. Viewpoints like these are accessible by cable cars in the summer. And Tre Cime di Lavaredo is beautiful to see with its recognizable views. The Dolomites offer world-class hiking opportunities and breathtaking scenery.
17) Places to Visit in Italy: Naples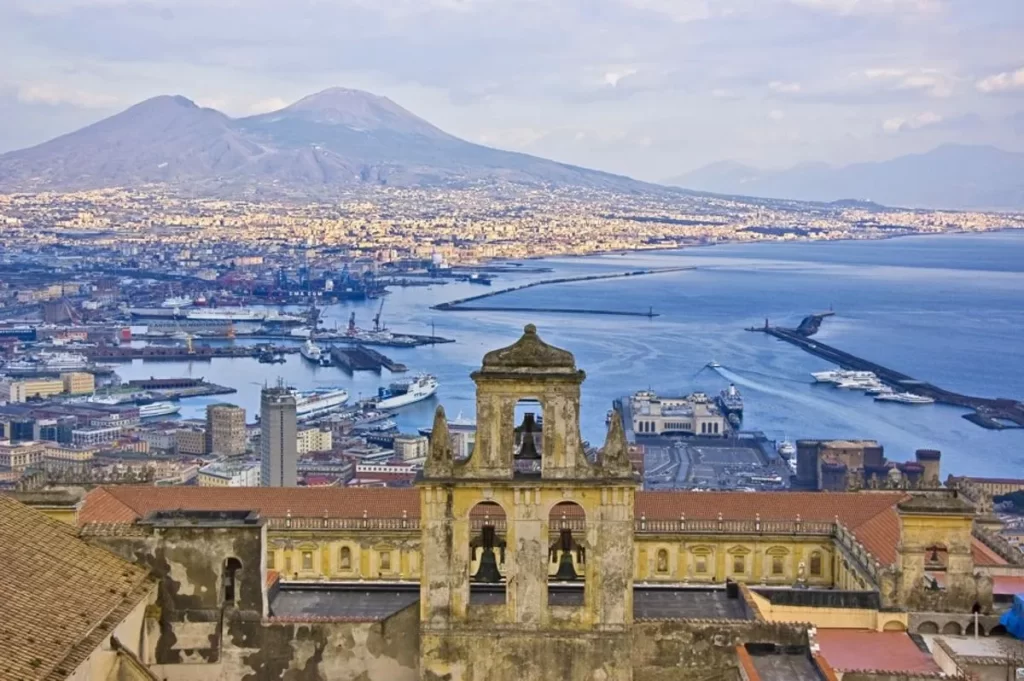 Naples' landscape, one of the best places to visit in Italy, is dotted with mountains like Vesuvius on one side and the Amalfi Coast on the other. Long winding cobblestone streets, a charming public square, harbours, beautiful churches, and museums characterise the city.
Mount Vesuvius is, of course, the most impressive attraction. This active volcanic mountain can be seen from nearly every part of the city. Visit the water-surrounded Castel dell Ovo, also known as the Egg Castle.
This fascinating location not only offers breathtaking views of Vesuvius and the Bay of Naples, but it is also where the finest Italian artists display their works.
Places to Visit in Naples
Explore the beautiful frescoes and murals, the 17th-century National Archaeological Museum, rare artefacts from Pompeii and ancient Egypt, and the ancient catacombs, which contain around 3000 2nd-century graves and crypts.
You can't go wrong with the classic Neapolitan pizza with tomatoes and mozzarella cheese.
18) Emilia Romagna & Bologna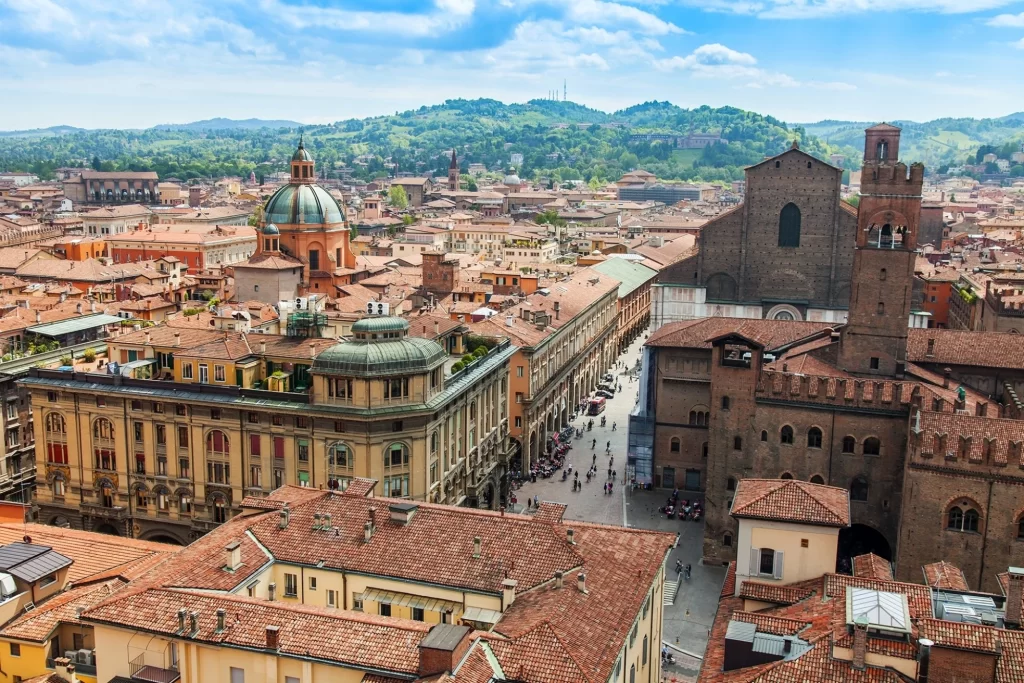 Emilia Romagna is one of Italy's ten administrative regions. It is located in northeast Italy and is one of the richest regions in Europe. Here you will find Ferrari, Lamborghini, Maserati, and Ducati.
Bologna is the capital city of Emilia Romagna, and its cuisine is world-renowned. Bolognese sauce originated here. Mortadella, the original Bologna sausage, as well as lasagna, tortellini, and tagliatelle are other local specialities.
Things to See Here
Explore the eleven UNESCO World Heritage Sites, visit Ravenna, the former Roman Empire capital city, and the University of Bologna, the world's oldest university.
19) Places to Visit in Italy: Pantheon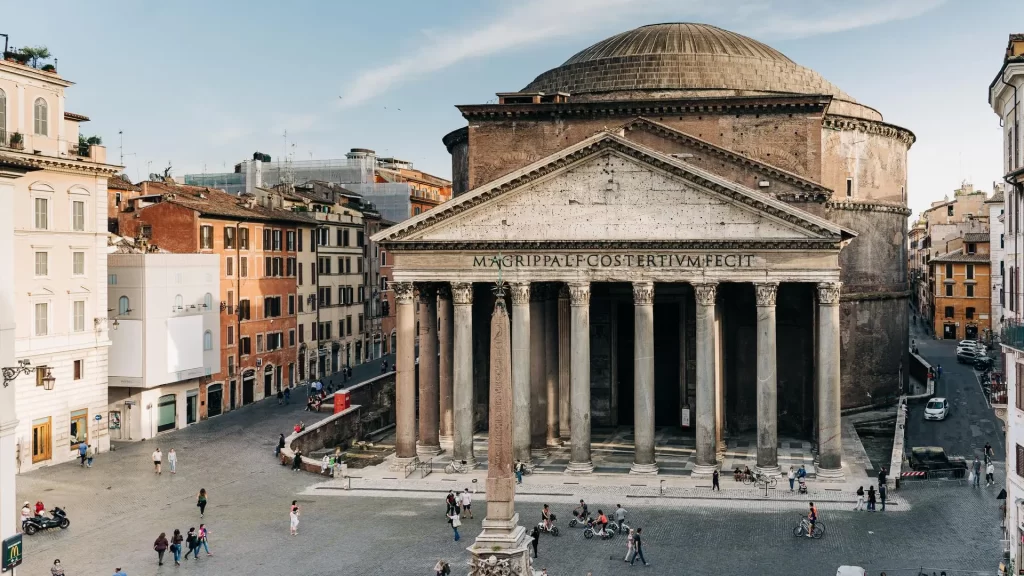 The Pantheon is Rome's most iconic landmark and has recently become a major draw! It is an ancient monument known for being the first pagan temple to be converted into a church! It has a fascinating history and was rebuilt twice after being destroyed by fires.
Things to See in Patheon
The architecture is what draws visitors from all over the world to this wonder. The most well-preserved Roman building in the world, the Pantheon's mighty dome, and Belle Isle House in England are some of the places to visit.
20) San Marino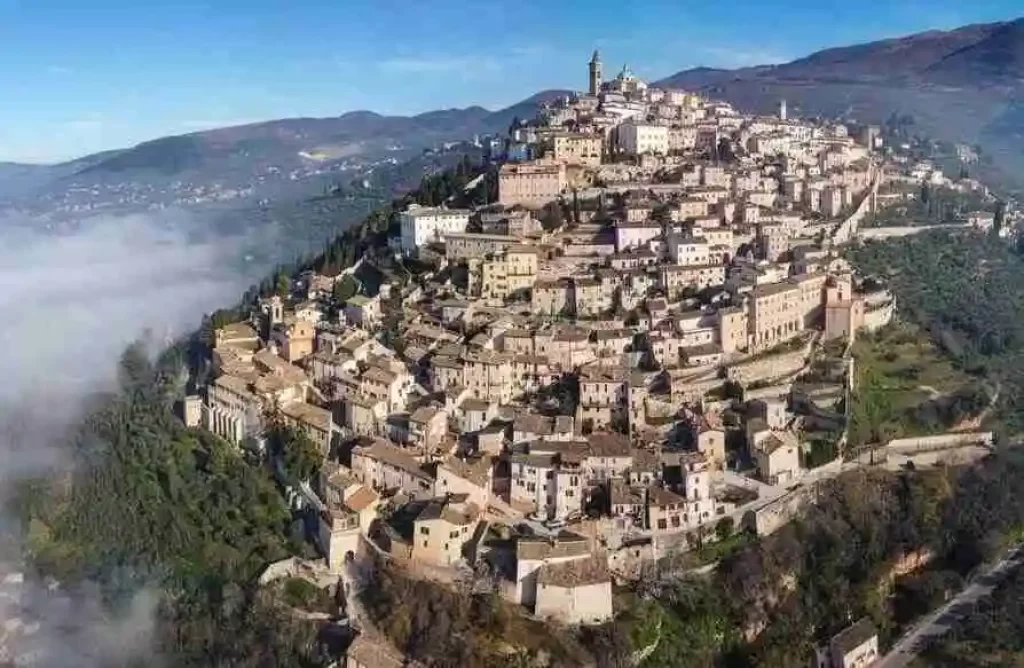 San Marino is a tiny independent country surrounded by Italy. It is situated in a stunning setting, nestled in the mountains near the Adriatic Sea. The capital city, San Marino has hilly medieval streets dotted with cafes and small shops. The views of the surrounding countryside from the guard towers and piazzas are stunning.
Things to See in San Marino
The views over the vineyards of nearby Italy are breathtaking, and the food is delicious. Explore the city streets, pay a visit to Piazza Della Liberta, climb the Guaita and Cesta towers, see the crossbow demonstration at Cava dei Balestrieri, and visit the strange museums.
21) Places to Visit in Italy: Sardinia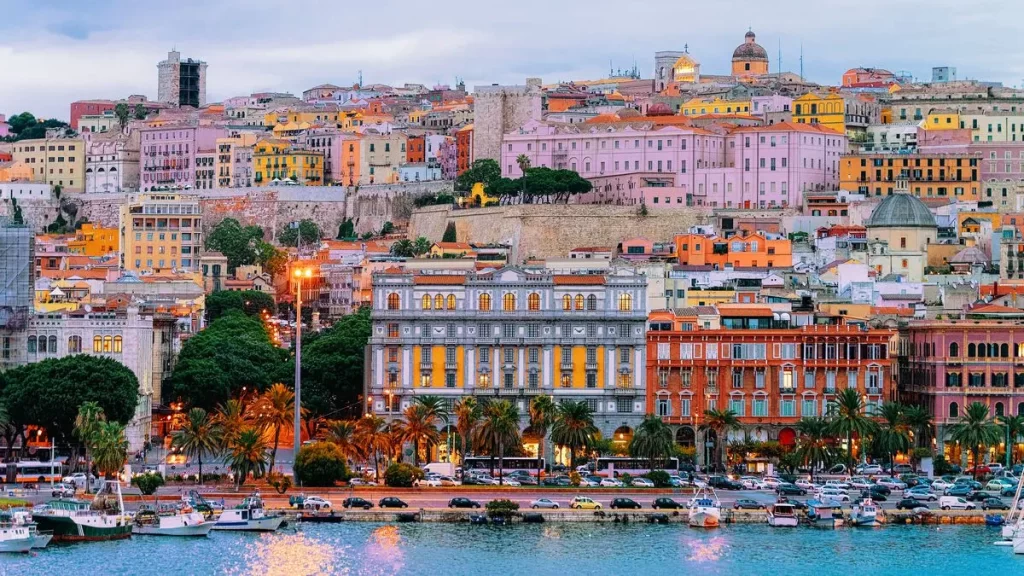 Sardinia is the Mediterranean's second-largest island. It is located south of Corsica and north of Tunisia. Long, sandy beaches, prehistoric sites, and colourful coastal towns can all be found on this rugged island.
The island's mountainous interior is a hiking paradise, with one of the deepest gorges and the highest dunes in Europe.
Places to Visit in Sardinia
Sardinia offers stunning beaches, historical sites, and outdoor activities. Cagliari, Sardinia's capital; Su Nuraghe of Barumini, an archaeological site dating from 1900 to 730 BCE; relax on the beaches; cruise around the island.
22) Amalfi Coast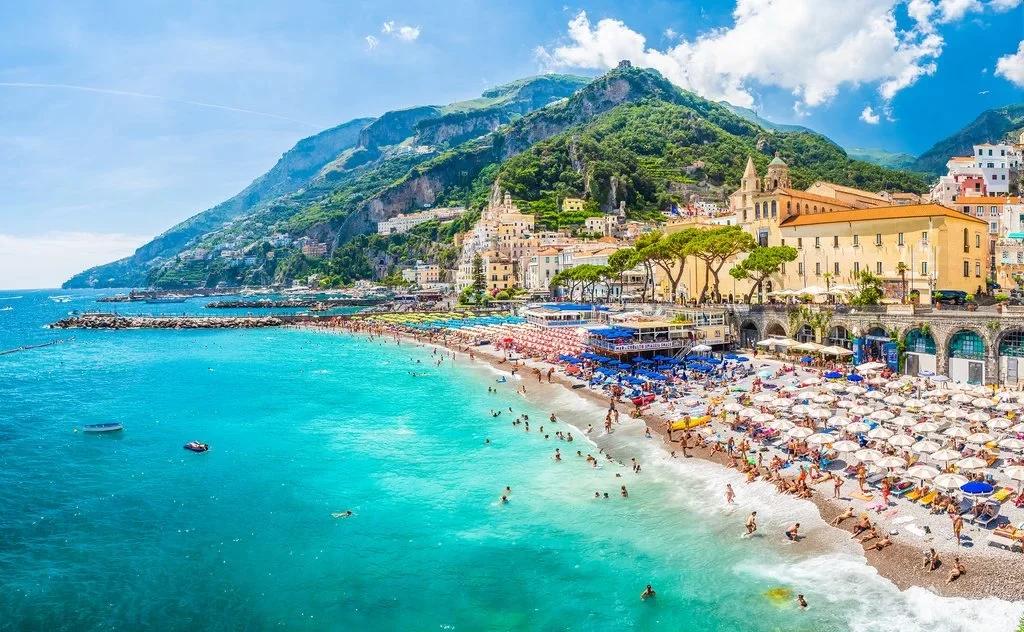 The Amalfi Coast Drive is said to be one of the most beautiful in the world. Yes, it's another beautiful spot in Italy, but be aware that these roads become congested with drivers and tourists during the summer.
The Amalfi Coast is beautiful, but if you must choose, the Cinque Terre is a better choice (in our opinion).
Places to Visit on Amalfi Coast
Visit Positano, Amalfi, and Ravello on the Amalfi Coast. You can get around using public transportation, but we were repeatedly stranded, making bus travel in Italy a nightmare. After our experience, we recommend taking the ferry or hiring a driver.
23) Places to Visit in Italy: Capri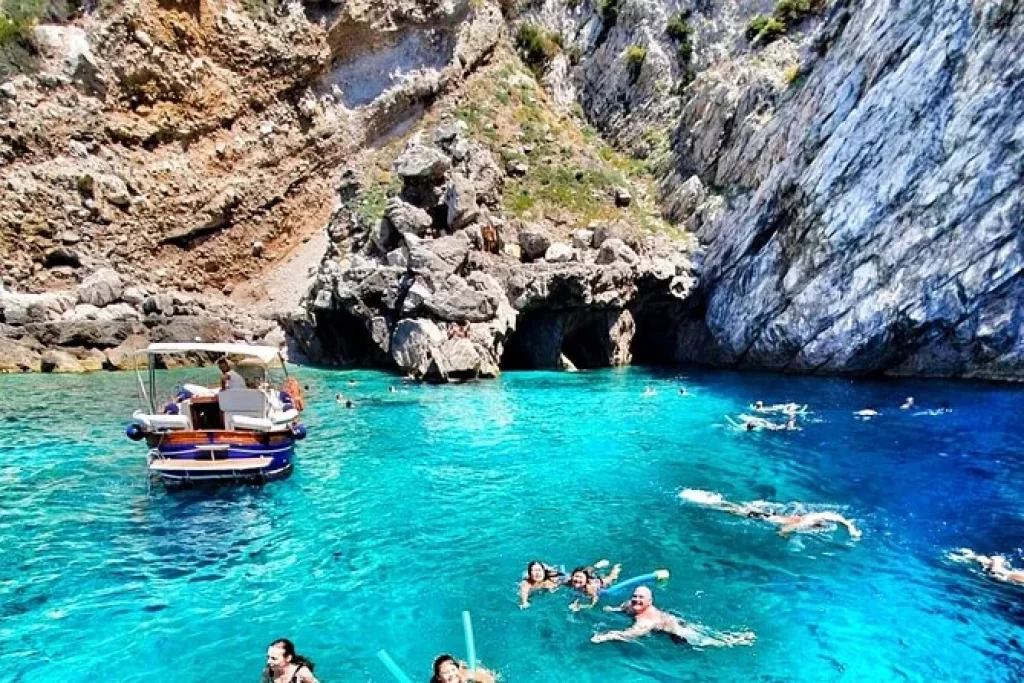 Capri is a Campania Island located in the Tyrrhenian Sea. Capri, located on the Amalfi Coast, is without a doubt one of the most beautiful islands in the world.
It is one of the most luxurious places to visit in Italy, with a beautiful landscape that includes charming town areas, ports, colourful houses, and beaches nestled among mountains.
Places to Visit in Capri
The places you can see Blue Grotto, an amazing natural phenomenon in which a narrow sunbeam falls on the waters and causes the waters to glow in iridescent shades of blue, luxury boutiques where you can indulge in Mediterranean cuisine, seafood, and Limoncello at fancy cafes, and Faraglioni rock formations.
24) Sicily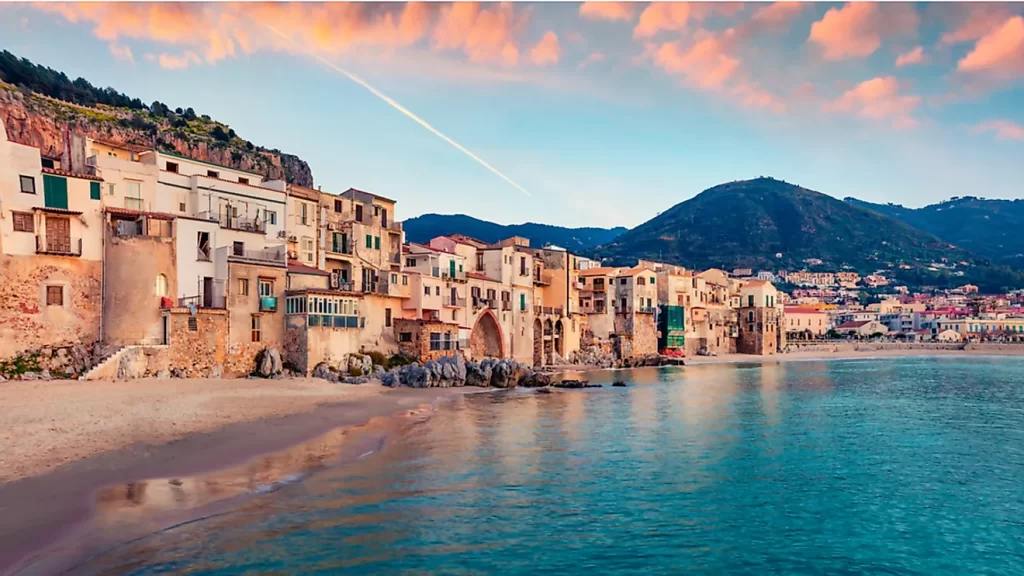 Sicily is the Mediterranean's largest island. It is home to Mt. Etna, the world's second most active volcano, as well as several smaller active volcanoes.
It also has ancient Greek and Roman ruins, beautiful beaches, charming towns, and hundreds of castles. Come for the beaches, culture, ancient historical sites, cuisine, and picturesque cities and towns.
Things to See in Sicily
Climb Mt. Etna, visit the Aeolian Islands, see the Temple of Concordia at Valley of the Temples, visit Palermo, Sicily's capital, and relax on the beaches.
25) Places to Visit in Italy: Puglia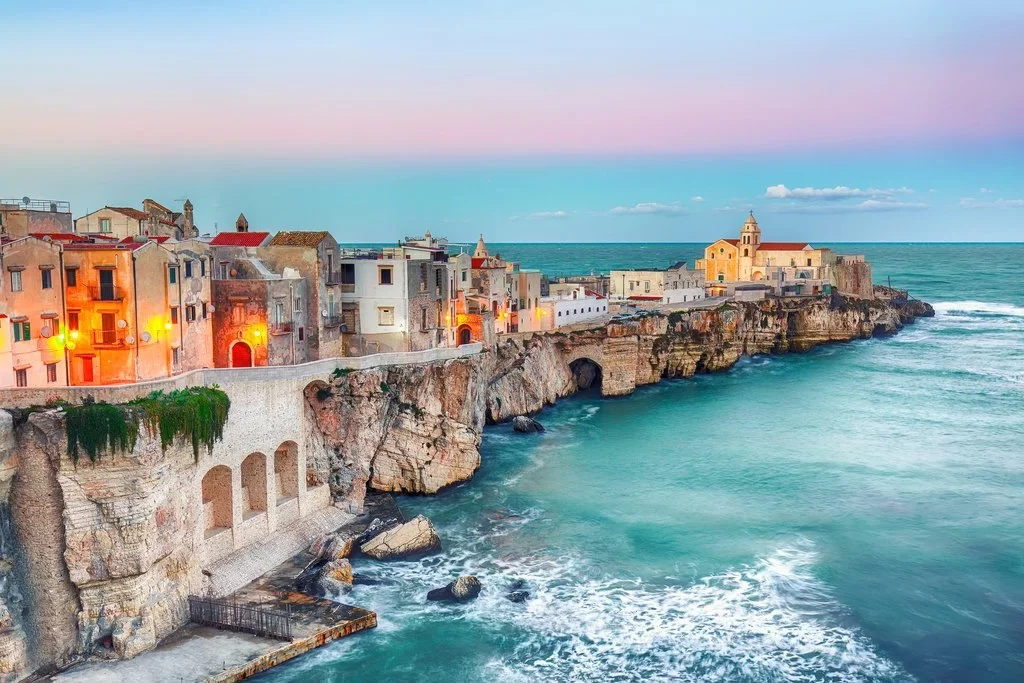 Puglia, also known as Apulia, is Italy's "heel" region. The Adriatic Sea runs along its entire coastline. Bari is the region's largest city, and from here you can take a ferry to the Balkan Peninsula across the Adriatic Sea. Alberobello, with its white-washed conical huts, is one of Puglia's most visited towns. However, there are also colourful coastal towns, national parks, and stunning coastal cliffs to visit.
Things to See in Puglia
Visit Alberobello's Trulli houses, go swimming or take a boat tour of the coastal cliffs at Torre Sant'Andrea, Polignano a Mare, and Gargano National Park.
26) Corso Como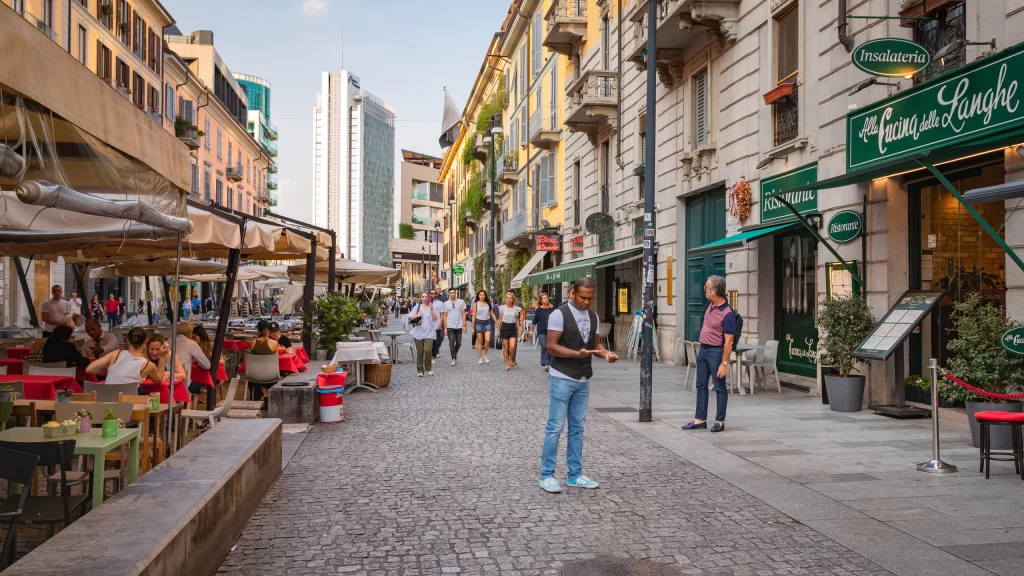 If you enjoy travelling the world's luxuries, you must visit Milan's, Corso Como. Corso Como, established in 1990 by Carla Sozzani, is Milan's fashion district. You can shop for artwork, fashion, music, and culture while you're here. After you've finished shopping, indulge in some delectable Italian cuisine at the complex's cafes and restaurants.
Things to See in Corso Como
Corso Como has a unique fashion and art boutique, bookshop, cafe, rooftop, and many other amenities. Everyone can quench their thirst at Corso Como, where they can find music CDs, books, bags, shoes, accessories, clothes, and other items.
27) Places to Visit in Italy: Colosseum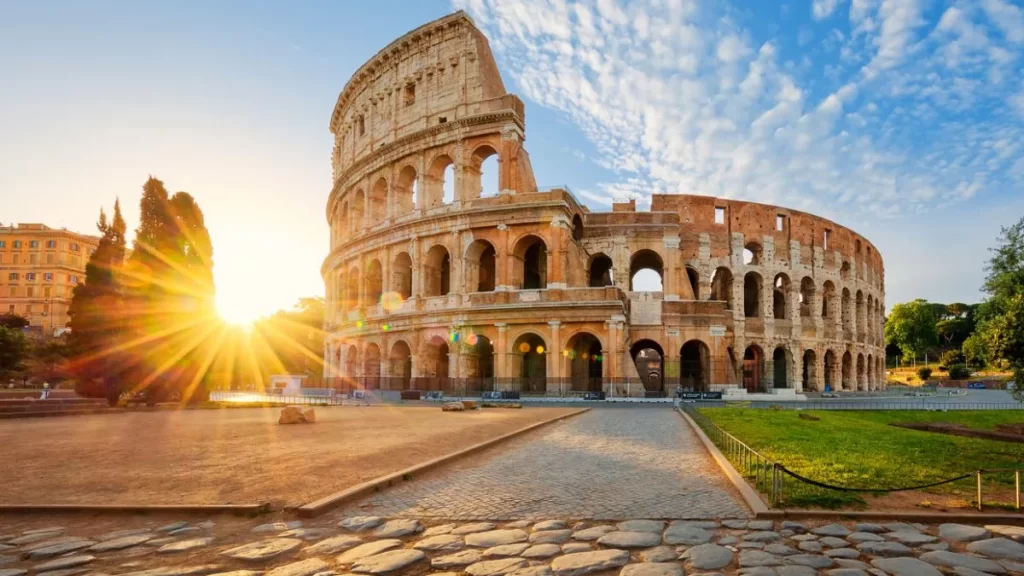 The Colosseum, the world's largest amphitheatre, stands in the heart of Rome, Italy. With a history dating back over 2000 years, this magnificent monument was named one of the modern world's seven wonders on July 7, 2007. Visitors to this amazing site are taken from century to century as they listen in awe to the tales of this ostensibly timeless monument.
Places to Visit in Colosseum
Flavian Amphitheater, inaugurated in A.D. 80 by Emperor Titus, is linked to the Roman Catholic Church. The site represents the international campaign to abolish the death penalty. Walk through the Gate of Death and soak in the sights and sounds of the Colosseum. Enter the arena, where battle-hardened gladiators fight.
Last Words on Italy Tourist Attractions
It's quite impossible to visit Italy in a few trips. But we have tried to pick the best Italy tourist attractions for you. So, you will enjoy your trip to Italy. These are the best places to visit in Italy, you must plan. Let us know your feedback in the comments. If you find this article helpful, please share it with others. Thanks for reading.!
Frequently Asked Questions on Places to Visit in Italy
1) Which are the best places to visit in Italy in Summer?
If you are planning a trip to Italy in the Summer, you should visit Florence, Rome, Venice, San Gimignano, Pompeii, and Milan.
2) What are the unusual places to visit in Italy?
Stromboli, The Tree Cathedral, Valle dei Mulini, Baia, Monti Della Laga, and Taormina are some of the unusual places to visit in Italy.
3) Which are the historical places in Italy?
There are so many historical places to see in Italy. The most visited historical places are St Mark's Basilica, Herculaneum, Colosseum, Duomo di Monreale, Florence Cathedral, and Santa Maria Delle Grazie.
4) Which are the best kid-friendly places in Italy?
Rome, Sicily, Sardinia, The Dolomites, Venice, and Grado are some of the best kid-friendly places to visit in Italy.
5) What cities are a must-see in Italy?
Italy is full of beautiful cities, each with its distinct charm to entice visitors. The most beautiful cities in Italy to visit include Rome, Florence, Venice, Milan, Verona, Bologna, Naples, Siena, Pisa, Sorrento, San Gimignano, Pompeii, Matera, and others.
6) Are 5 days enough in Italy?
A five-day itinerary is sufficient to see the best places to visit in Italy. A five-day vacation in Italy will give you a taste of almost everything that defines a good Italian vacation. This will include everything from dining on the finest wines and pizzas to visiting historical monuments and seeing breathtaking natural landscapes.
You may also like: